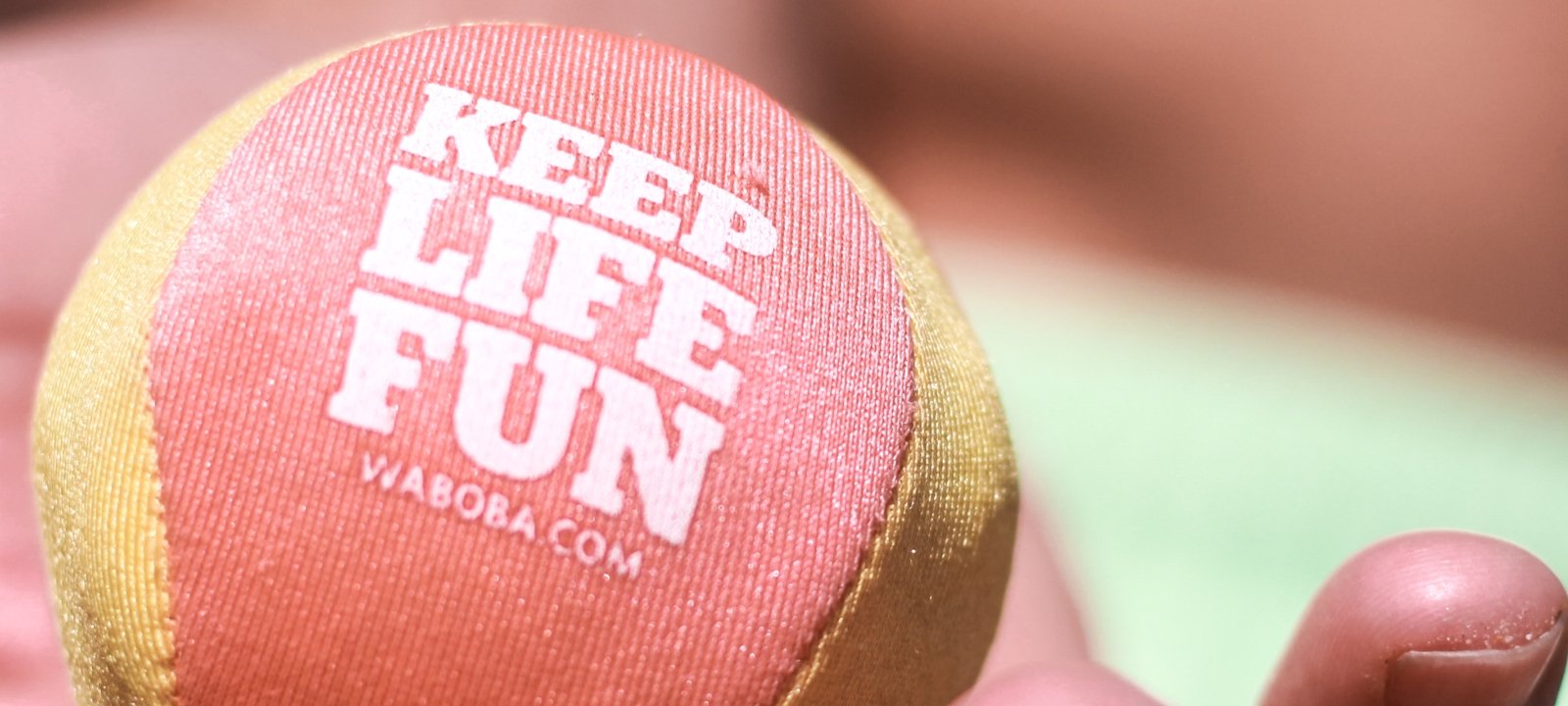 The Top 5 Ways to Play on The Beach in Saskatoon
Summers are fun in Saskatoon – that's basically a universal fact. Our summers are often synonymous with festivals and concerts that animate our streets and riverbanks, and we're never more than a
Summers are fun in Saskatoon – that's basically a universal fact. Our summers are often synonymous with festivals and concerts that animate our streets and riverbanks, and we're never more than a week without a street fair or a packed beer garden. But as you've noticed, the summer of 2020 looks a little different than years past, so it's time to adjust our idea of "fun".
Below, I'm going to show you 5 of the best ways to play on the beach in Saskatoon this summer – and take it from me, you DO NOT need to be pro at water sports for these. I promise.
1. Stand Up Paddleboarding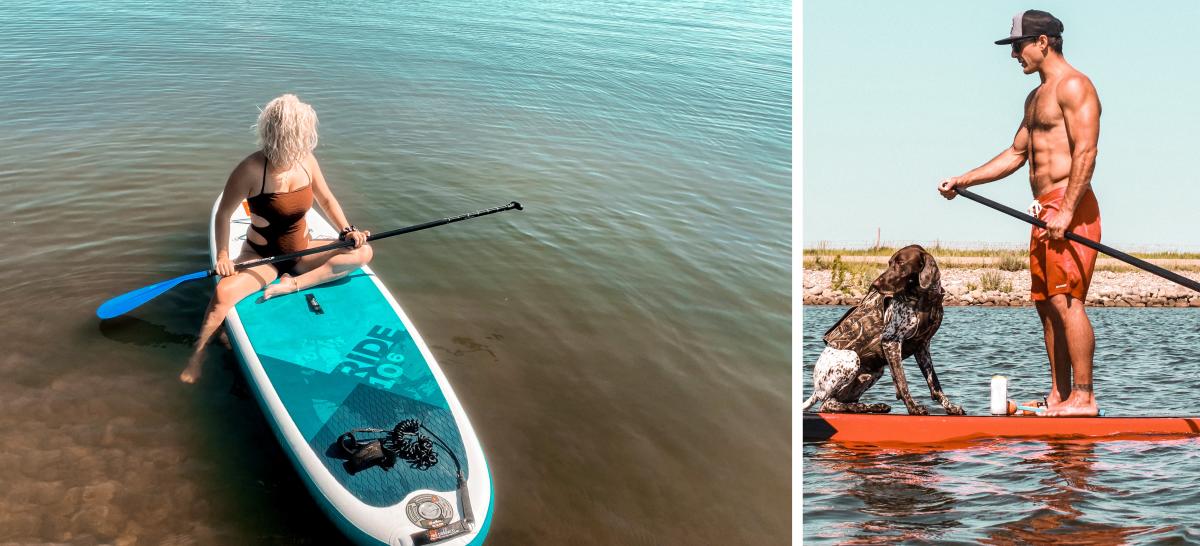 (follow on Instagram at @misstmill & @tc_copeland)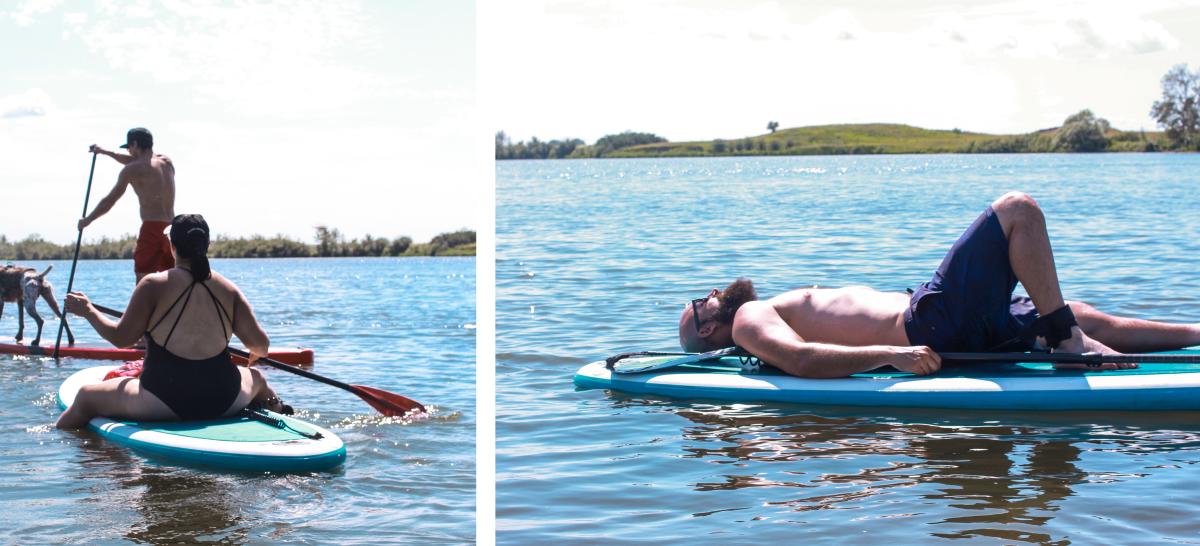 (follow on Instagram at @stephaniey & @stevevomacka)
You've probably heard of stand-up paddleboarding, – if you live in Saskatoon, it's sort of hard *not* to see people gliding across the South Saskatchewan River partaking in this activity all summer long. But do you know how to get your hands on a SUP and learn? Escape Sports in Riversdale is the best outdoor and alternative sports shop in the city and they offer board rentals (including the paddle, leash, and life jacket), private classes, and river tours – they'll set you up with whatever you need to feel comfortable on the water. Click here for paddleboarding rental info (I rented an inflatable board but you can also rent a rigid board) and here for river tours!
You can paddle down the South Saskatchewan River when it's safe to do so, but as you can see, Blackstrap is only about a half hour outside the city, and it's a really fun place to cruise!
P.s. I rented an inflatable but you can also rent rigid boards.
2. SUP Yoga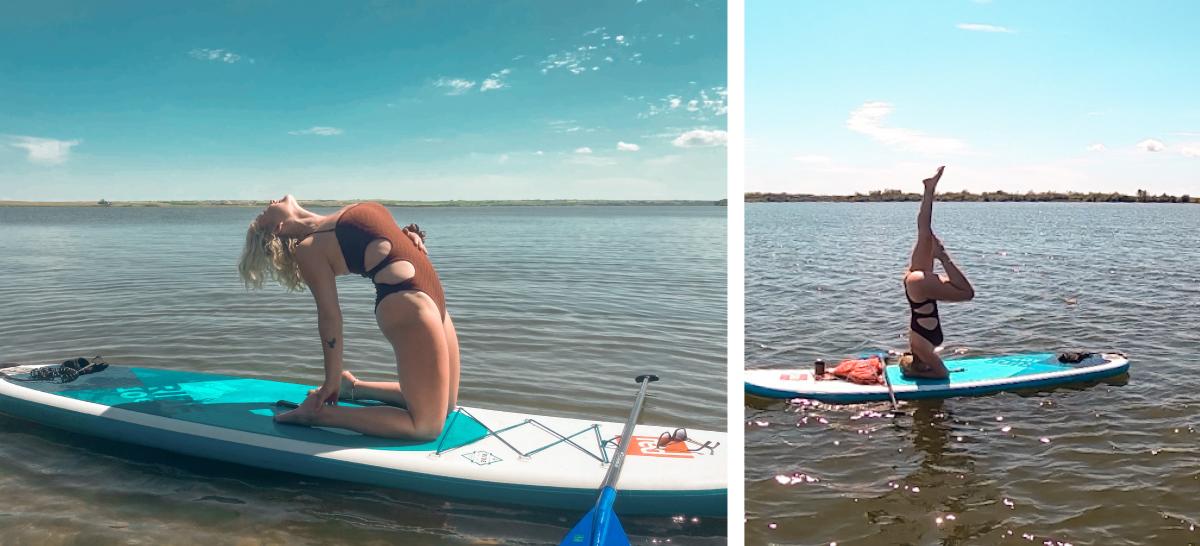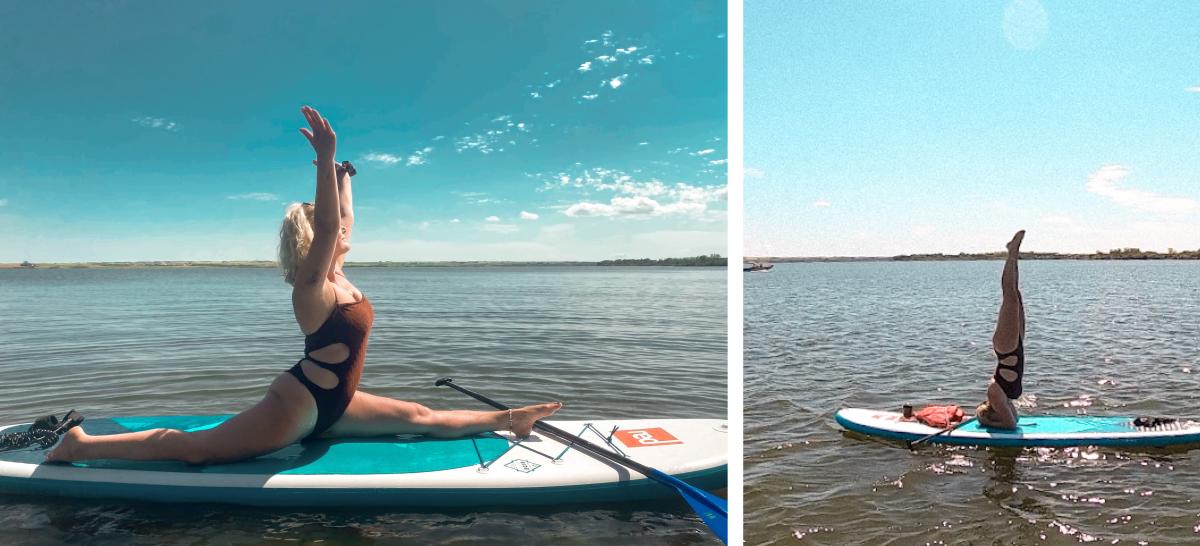 In case you're more advanced than I am at SUP and don't feel ferociously sore for 3 days post paddle, you may be looking for a harder workout on the board. Simply put, SUP yoga is a thing for a reason. If you're looking for a greater challenge and want to further work your core and surrounding stabilizer muscles, get to flow on your board! Already-challenging yoga poses rise to new heights as soon as you add that unstable variable of rocking water. Plus it makes for super Instagrammable photos, amirite?
3. Frescoball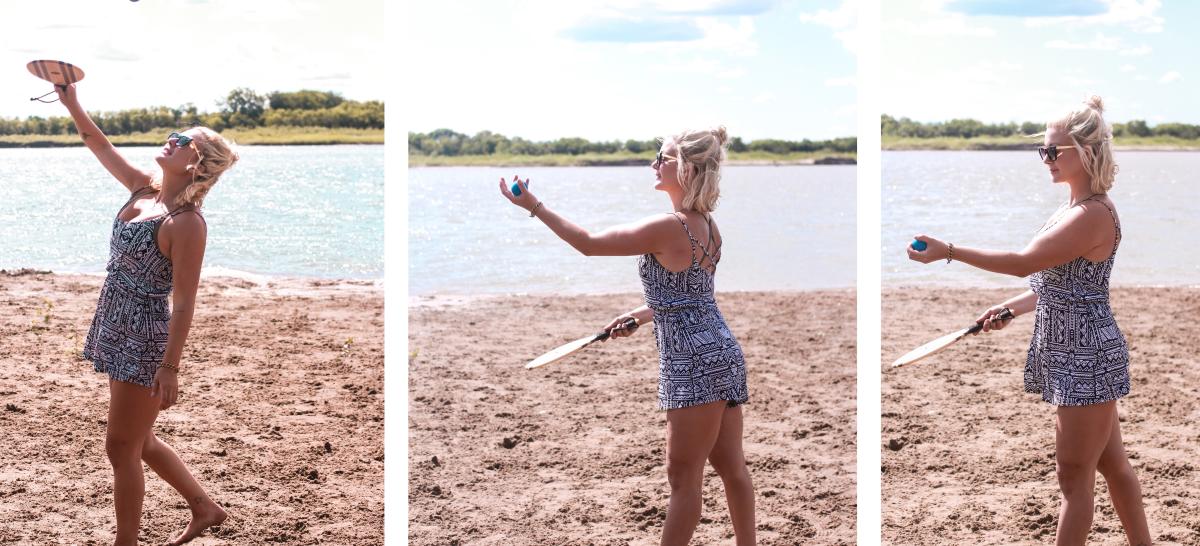 This European-influenced paddle ball game dates back to the 1940s and is typically played in Europe and South America. How chic! 
This game is all about rallying the ball - there's no points or rules to worry about (my kind of sport), so it's basically just a great way to burn calories while getting a tan. (Rumour has it that on average, you burn 800 calories per hour that's like a double scoop ice cream cone from Bus Stop Refreshments).
This particularly eye-catching set is made from black walnut, beech, and pine, and you can also get it at Escape. DYK: this set is made by Capri Frescoball – a local, family-owned Saskatoon company, and they plant a tree for every paddle set sold!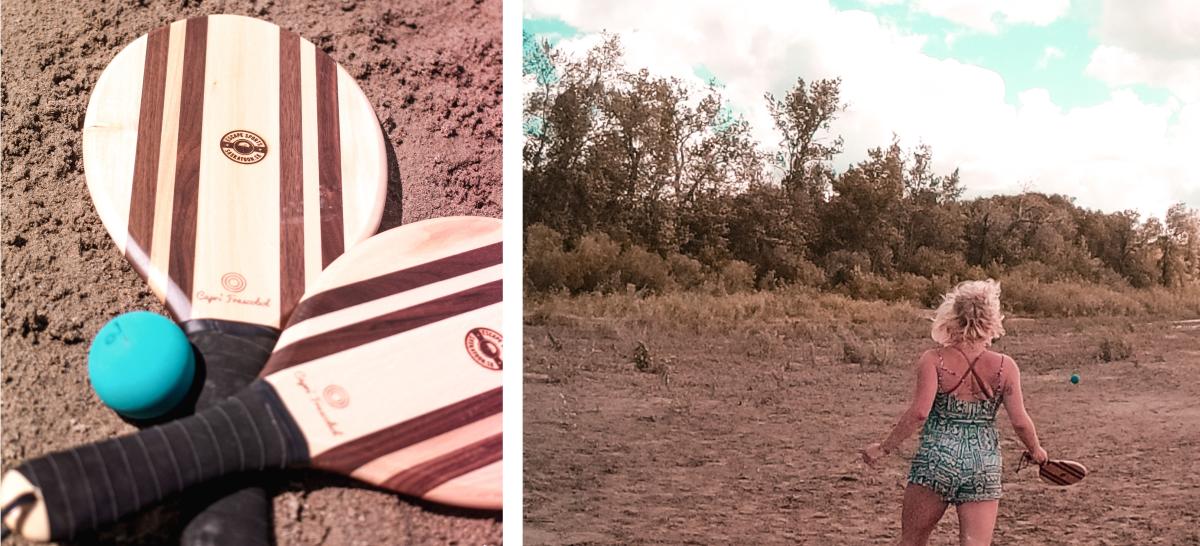 4. Kite Boarding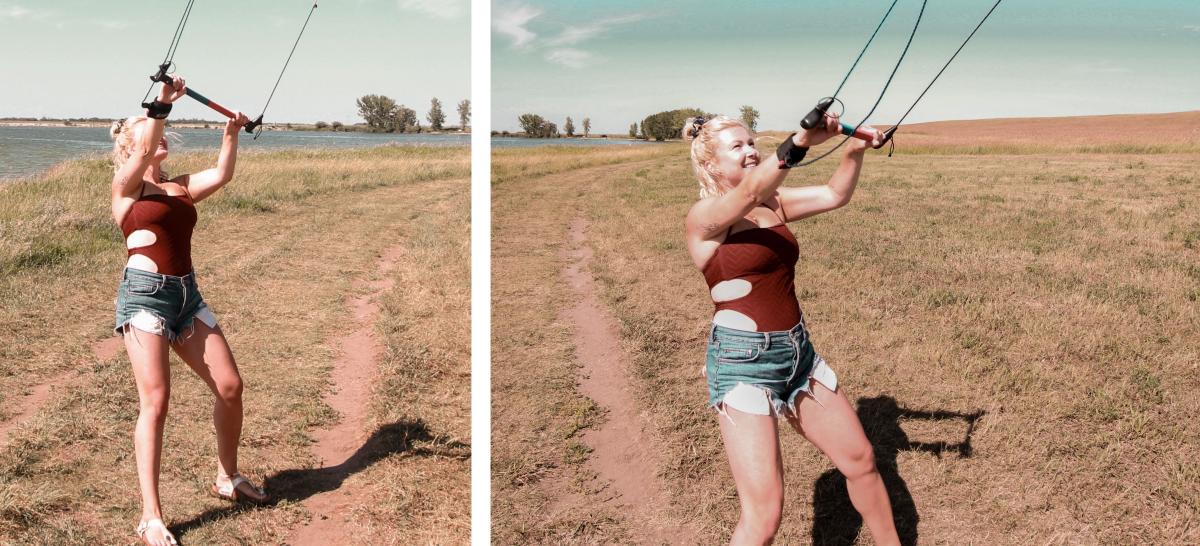 Ok, so I only *partially* did this one because, well, first things first. 
Let me explain.
Kiteboarding is a water sport that blends characteristics of wakeboarding, surfing, skateboarding, and snowboarding. It's basically a large steerable kite powered by the wind that whips you around on a board on top of the water. Simply put, there's a LOT involved. 
Since I'm a kiting-of-any-kind newbie, I used a trainer kite, which I've been told is the best way to master your basic kiting skills before you actually put aboard to the water. Trainer kites are smaller and designed to be flown on the beach, in a field, or any wide-open area with some wind. Flying the kite sans board was still really fun, and I was actually surprised at what a full-body workout it was.
In the image below, you can see what it looks like on the water with someone who actually knows what they're doing. It's crazy, experienced kiters can get up to 20-30 feet of air!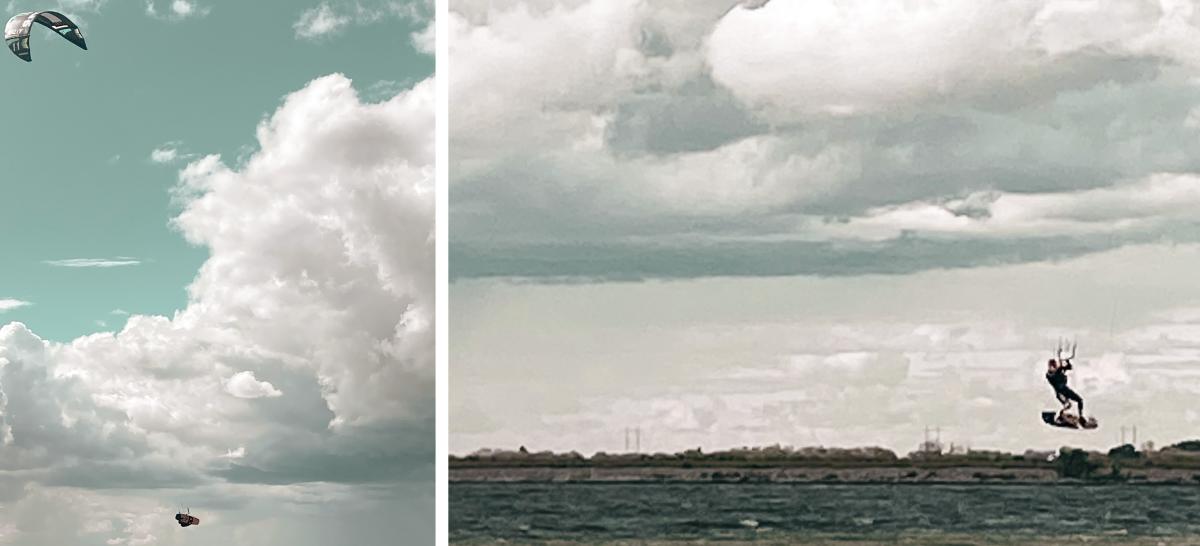 Since there's a lot of technicalities, please do get lessons before trying kiteboarding.  No one is born with the intuitive ability to control and pilot a 40 foot high kite in the air, so it's definitely more fun and less frustrating with an instructor. They'll support you, coach you, and keep you safe through the trials and errors.
You can also contact Escape Sports for kiteboarding lessons.
5. Play Catch with a Waboba Water Bouncing Ball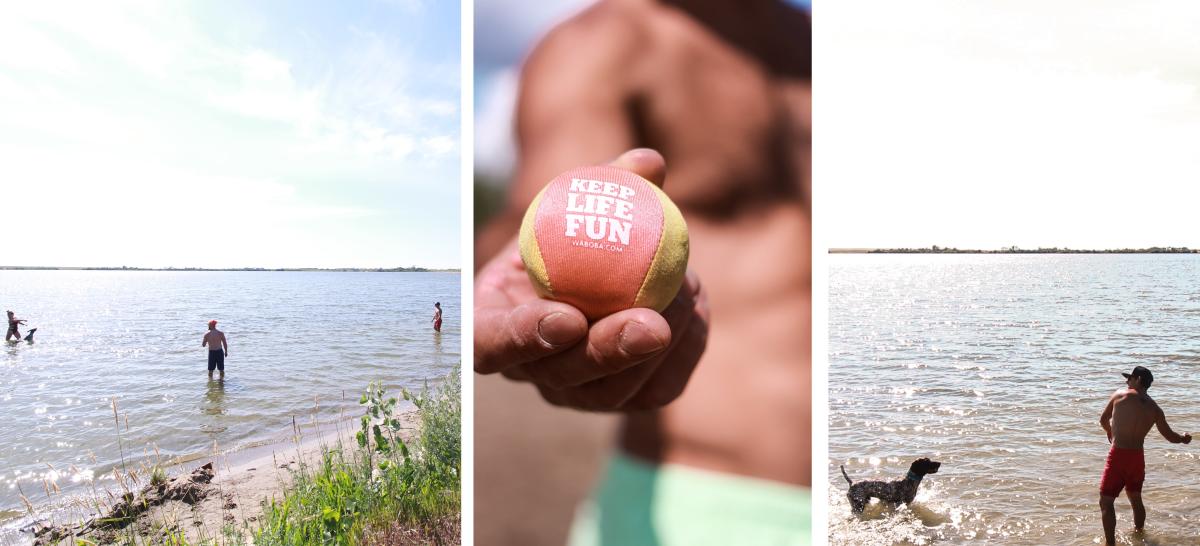 This Waboba ball is literally a ball that bounces on water. This brand's mission is simple and one I can totally get on board with: keep life fun! 
This game is fun because you can play with as many people as you'd like since it's essentially a game of catch (and for me, anyway, a quite challenging one). You do need a little eye-hand coordination to play (which, proven by the Waboba ball, I apparently massively lack), but there's always that thing called practice.
We used the Waboba Extreme from Escape Sports during our day on the beach.
What are your favourite ways to play on the beach in Saskatoon?