The Coolest Outdoor Winter Guide for Families in Saskatoon
Outdoors & Adventure
,
Families
I've often asserted that the best season in Saskatoon is summer but if you ask my kids, we're only now coming into our city's prime. How did I manage to raise "winter people", you wonder? Well, step
I've often asserted that the best season in Saskatoon is summer but if you ask my kids, we're only now coming into our city's prime. How did I manage to raise "winter people", you wonder? Well, step one is that their birthdays are both in December (eye roll) but step two, and the major influence, is how much fun they know is coming up. From festivals to snow-dependent activities, their winter bucket list of outdoor activities is a mile long. Whether you're just learning to love the coldest season of the year or you're already a fan, here are a few of my family's favourite things to do outside in Saskatoon when the snow flies!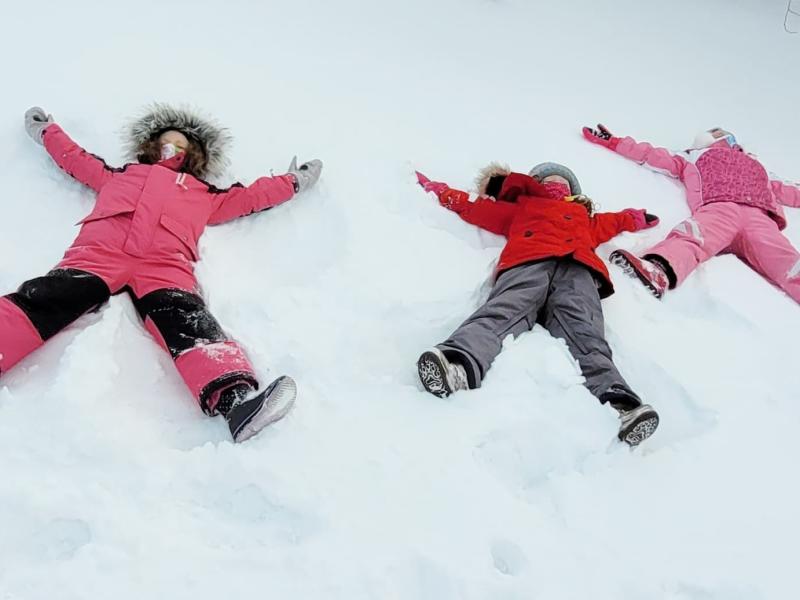 Tobogganing tops the list and with hills at many parks across the city, we'll throw the sleigh and a few sliders in the car and go somewhere new. Our favourites include G.D. Archibald Park aka Pest Hill, the low long Stonebridge slope, and John Lake but this full list on the City site makes for a handy reference. And if you've got braver kids than I do, Optimist Hill offers a wild ride with lifts and inner tubes to rent.
Did you know that the Saskatoon Zoo is admission by donation November 1-March 31? The gates are open for you to take a walk and I'll often pull the kids in a little sled. What's more is that because so many of the animals are rescues from our climate, they are out and about even more in this "off-season"!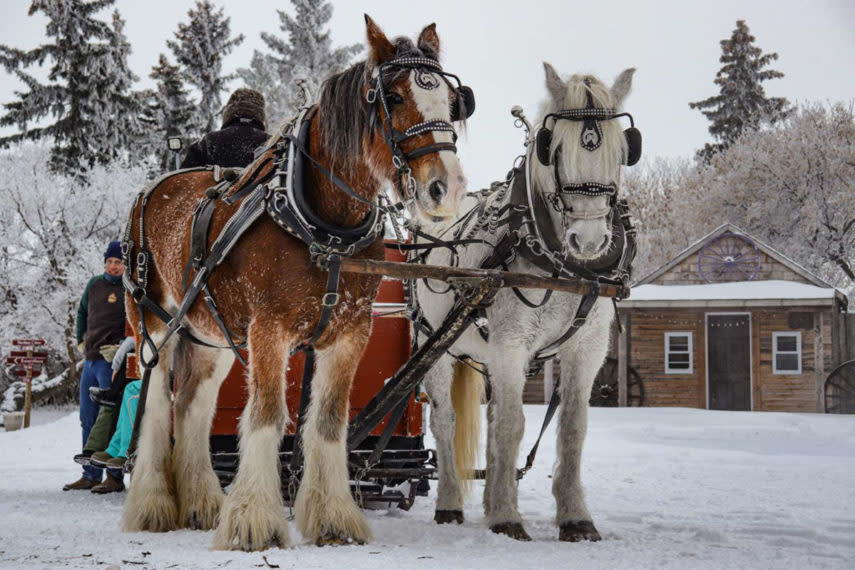 When's the last time you went for a horse-drawn sleigh ride? I try to do this every year because it really does feel like a fairy tale. Edwards Clydesdales, located nearby in Vanscoy make for a particularly memorable excursion. And at Champetre County you'll enjoy sleigh rides, snowshoeing, or a full Winter Wonder Staycations complete with fondue fun and a campfire! Don't forget to pack your cross-country skis to enjoy their beautiful trails.
Speaking of cross-country skiing, the city has many groomed trails to explore. Rentals are available at Escape Sports or, buy gently used for the whole family at Life Outside Gear Exchange.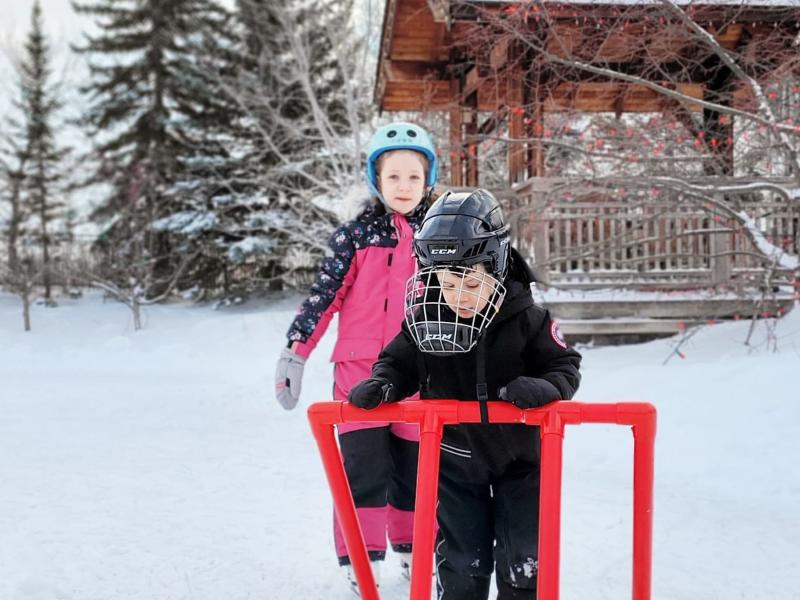 My kids are finally learning to skate and ooh does Saskatoon have some beautiful spots. Aside from community rinks (click here for a list), the Cameco Meewasin Skating Rink at Nutrien Plaza is like being in a postcard. Nestled next to our beautiful castle by the river, the Meewasin Valley Authority often has hot cocoa or an interactive booth set up, there's a roaring campfire, and entry is free by donation. Also popular is the Clarence Downey Speed Skating Oval with tracks for every speed. And at the risk of overpopulating my favourite spot, a more hidden gem is Boffin's at Innovation Place. It's pure magic.
Still on my list is a Dakota Dunes Resort winter experience. Available on this gorgeous property located on Dakota unceded territory is bird tours, ice fishing, cross-country skiing, stories told by Indigenous elders around the campfire, snowshoeing, and some of the best food in the province. If you haven't yet experienced Moose Woods Home Fire Grill, dinner alone is worth the little drive.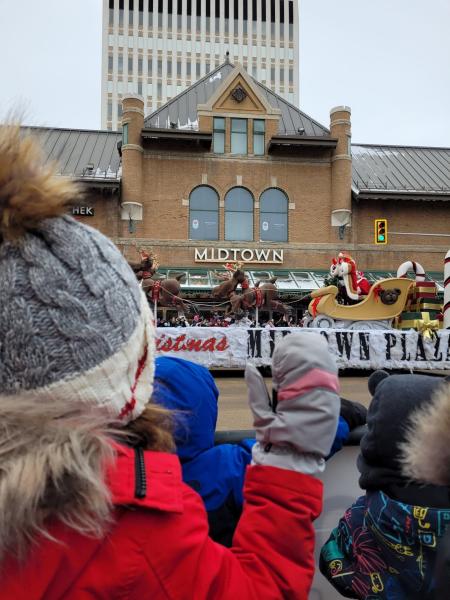 And don't forget about the celebrations! There's the Santa Claus Parade Nov 27 and another high note, Nutrien Wintershines which this year runs Feb 17-25. The outdoor festival has hands-on stations like kicksledding, curling, and hockey that every age is welcome to try plus, a giant igloo with activities inside. My favourite part of the festival is seeing the incredible frozen sculptures created by ice artists.
And coming up soon (Nov 18-Jan 8), the Saskatoon Zoo Foundation and City Hospital Foundation's BHP Enchanted Forest. Don't miss this classic drive-through exhibit which uses countless lights on 66 custom displays. It is indeed de*light*ful!
With so much going on, it's hard not to warm up to winter in Saskatoon!