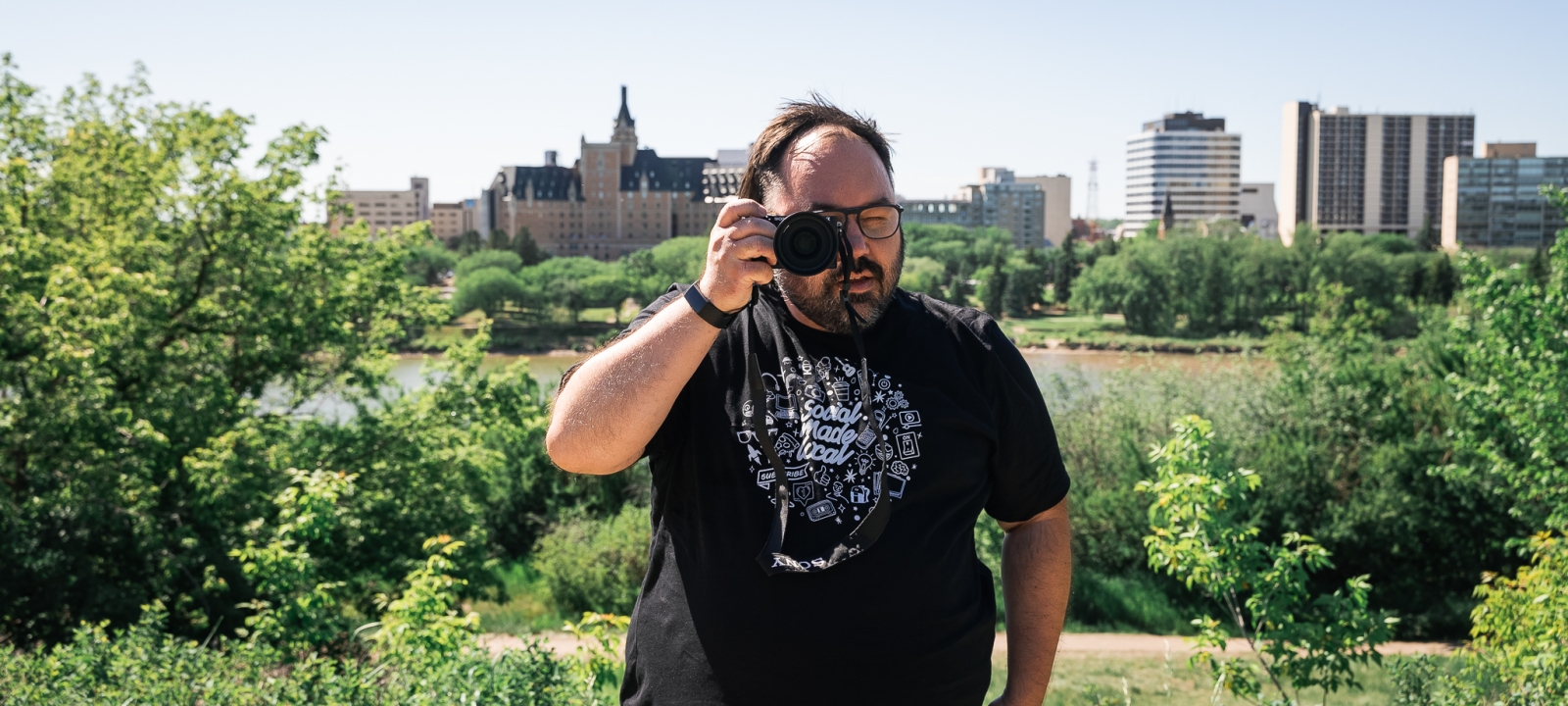 Pride month is a time to celebrate, educate and support the 2SLGBTQ+ community—what better way to do that than by supporting your favourite local queer-owned businesses. First of all, let me
Pride month is a time to celebrate, educate and support the 2SLGBTQ+ community—what better way to do that than by supporting your favourite local queer-owned businesses. 
First of all, let me introduce myself. I am Tyler (he/him), a gay male, born and raised in Saskatoon. I'm the proud owner of two local businesses and an advocate for inclusion. But, at the core of what I do, I'm a content creator, a storyteller and a community builder.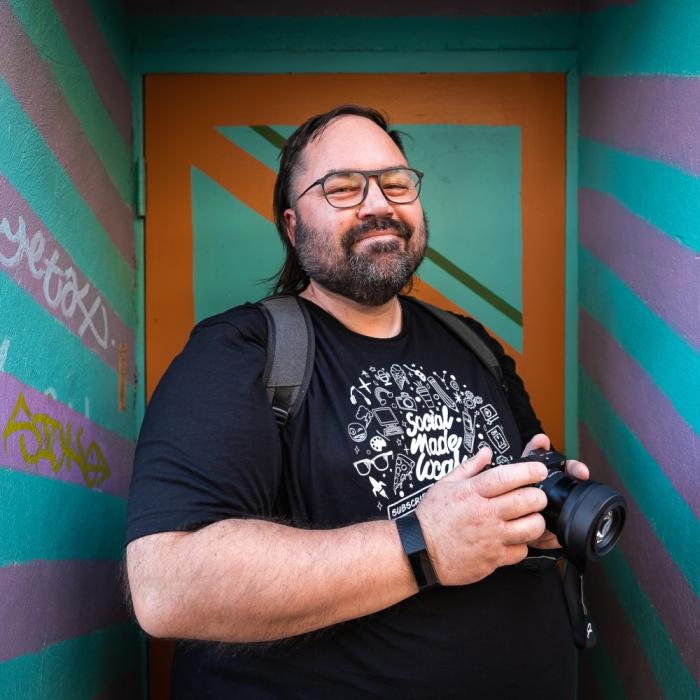 T Squared Social is a Saskatoon-based social media agency with a focus on creative strategy, original content and full management. You can visit us at tsquaredsocial.ca | Instagram @tsquaredsocial

The value queer businesses bring to the community is immeasurable. We add a unique perspective, solve consumer problems in new ways and provide much-needed visibility. When we are creating content for clients, I believe we bring special insights into the cultural pulse of this city and the world. Diversity creates innovation, period.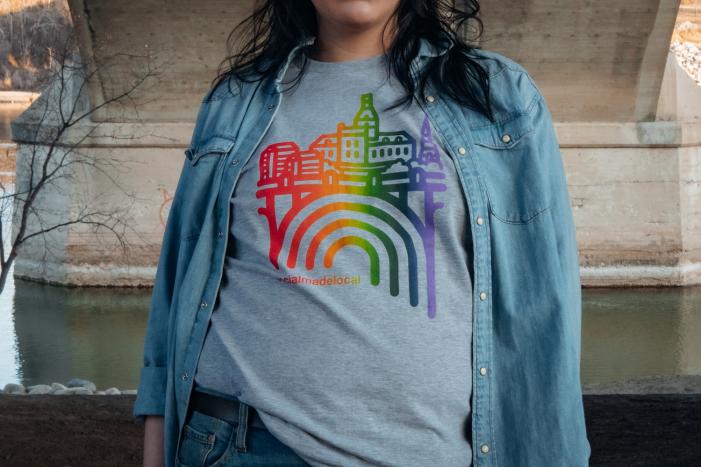 Social Made Local is apparel for creators, positivity for everyone. You can visit us at our online store socialmadelocal.ca | Instagram @socialmadelocal

Our City of Rainbows Tee was designed in our first year of business and has raised funds every Pride for queer organizations. This year proceeds are being donated to Moose Jaw Pride. One of our brand's core values is to create an environment where people feel comfortable and safe to express themselves freely. I feel strongly motivated by my experience as a youth growing up in Saskatoon in the '90s when being gay was much less accepted to build experiences of beauty for the queer creative community.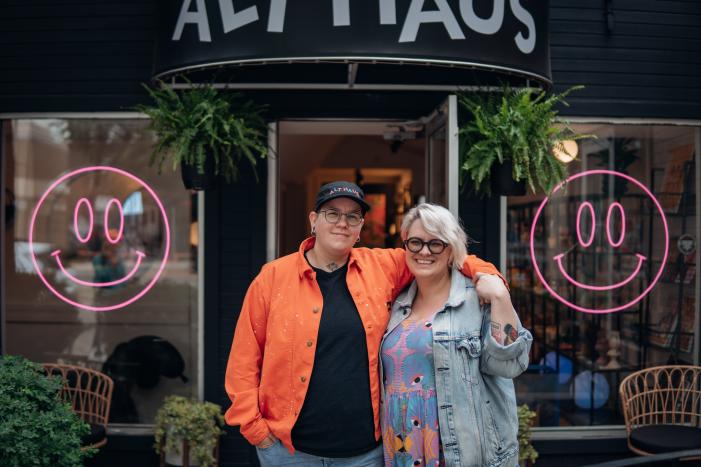 Alt Haus provides full-service interior design and murals. With a storefront and online shop, they have a great selection of modern furniture, home goods and accessories.

"Starting a queer-owned company was important to us because we never felt we fit into our workplace environments. Opening our own space helped us create a safe space for not only ourselves and our staff but for our clients. It gave us room to focus on who we were, and grow in that, rather than being what other people wanted us to be." -Miranda (she/her) and Jo Van (they/them)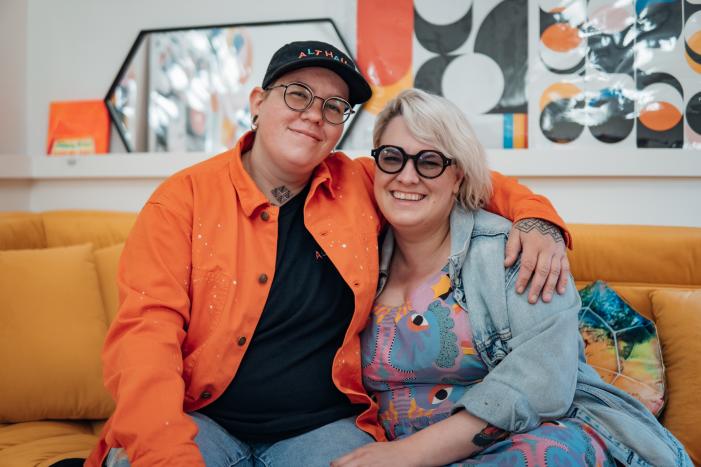 Alt Haus recently moved from Riversdale to 617A Main Street, just off Broadway Ave. They are also online at Althaus.ca and ship worldwide. Instagram @althausyxe

"As part of our client onboarding for design and murals, we make sure to ask about pronouns, ensuring they are respected every step of the way. With our shop, we ensure we use gender-neutral language to make sure everyone feels safe in our space. We do not tolerate discrimination or hate speech of any kind in our shop, in the circles we inhabit or on our social media. We also make sure to do our part to educate the people around us, to create more inclusive spaces. As an interior design firm, this also is important in the spaces we design, ensuring accessibility and inclusivity is at the forefront of what we do." -Miranda (she/her) and Jo Van (they/ them)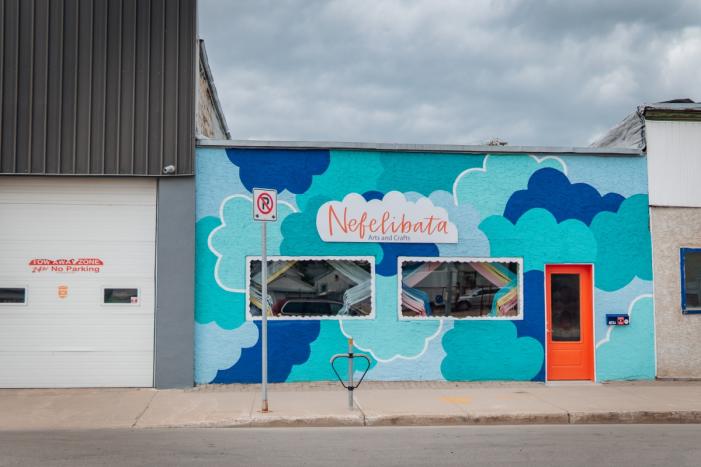 Nefelibata Arts and Crafts is an eco-alternative for arts and crafts supplies and decor located at A-226 Ave C South. Visit them online at nefelibataartsandcrafts.ca | Instagram @nefelibata.artscrafts
 
"We are continually learning especially with intersectional areas, sharing voices and projects from those intersectional communities, we proudly express who we are and who we stand with online, in-store and in our personal lives, we look for opportunities to support 2SLGBTQIA+ makers and make sure we have all-inclusive pricing, access and language."
-Shala (she/her)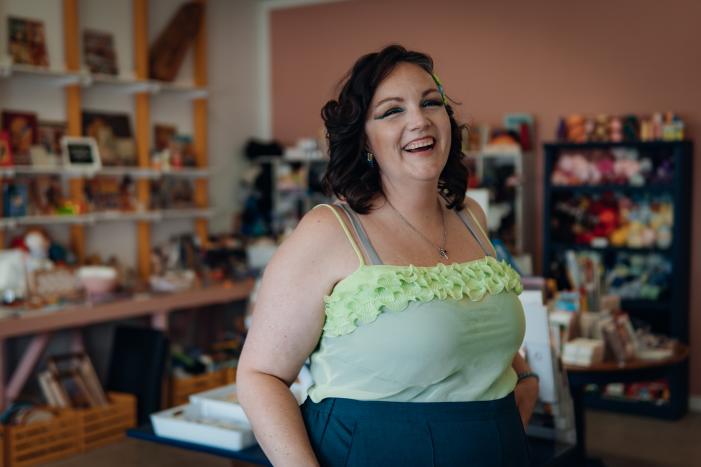 The Creative Queers is a weekly group for all within the 2SLGBTQIA+ community to come together in a safe inclusive environment to dedicate an hour and a half to the creative outlet of their choice. Just one of the programs you can find at Nefelibata.

"Supporting queer lives means for them to financially thrive, which impacts multiple parts of their living, combats inequality, systems of oppression and the bigotry this community often faces. This is also a way to go beyond performative activism, put some momentum behind your heart for allyship and allows you to be reassured your dollars spent are being put into a business that has their community's best in mind." -Shala (she/her)
These are just a few of the fantastic queer-owned businesses here in the City of Bridges. You can support queer companies with your dollars and also by engaging with them online. Follow them on social media, like and share their content. Tell your friends and let them know that you want to see them around not just for June but all year. Year after year.
 I wish everyone a wonderful, healthy and happy Pride month.