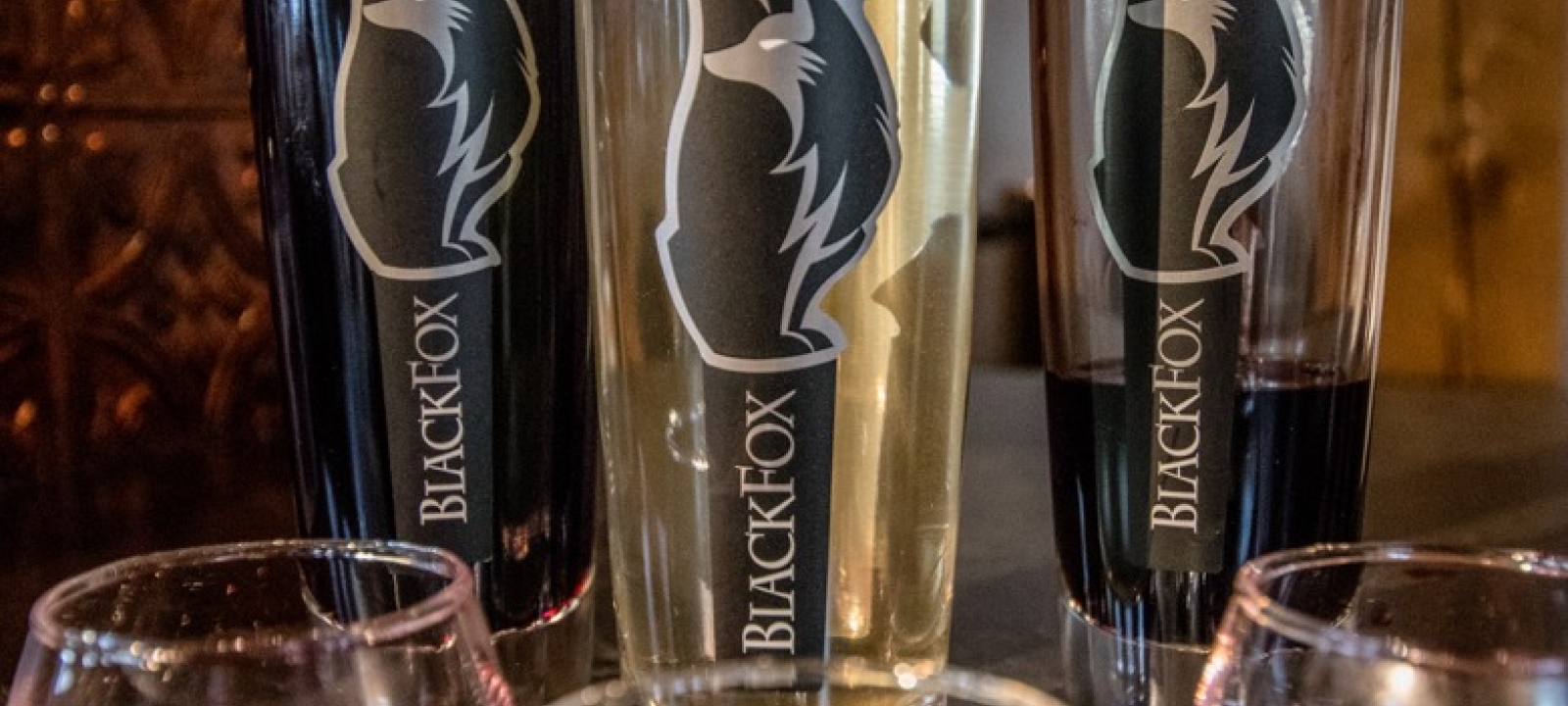 Saskatoon's Sweet Sips
Food & Drink
,
Uncategorized
Sweet sips: Fruit-infused drinks you need to try Considering the city is named after a berry, it only seems fitting that many distilleries in and around Saskatoon are experimenting with fruit-forward
Sweet sips: Fruit-infused drinks you need to try
Considering the city is named after a berry, it only seems fitting that many distilleries in and around Saskatoon are experimenting with fruit-forward flavours. Sour cherries, rich black currants, tangy rhubarb and sweet raspberries have been infused into the likes of gin, vodka and cider, the result being a creative concoction of berry beverages. Here's where to find the best sweet sips in Saskatoon.
Best known for its quirky dill pickle vodka, Lucky Bastard Distillers has also found success with its range of fruit liqueurs. Handcrafted in small batches, blends like the Saskatoon Liqueur and Creme de Cassis were inspired by a European recipe dating back to the 1600s, which was discovered in a manuscript in an old distillation book. Nearly two pounds of fruit are used in each bottle without any additives, preservatives or water being added, the result being a bold flavour profile without too much sweetness and a smooth aftertaste. It's no surprise the Saskatoon Liqueur is a top seller around these parts, along with their Haskap Liqueur (a berry which tastes like a combination of black currants, blueberries and raspberries), and Carmine Jewel which is the next best thing to a slice of cherry pie.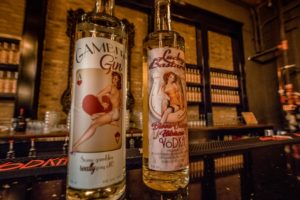 Lucky Bastard Distillers sources nearly all of their fruit from orchards around Saskatchewan in an effort to support local farmers, the only exception being the oranges used in their Blood Orange Hibiscus Vodka which is a palate-pleasing blend of tangerine, warm vanilla and bright hibiscus flavours. With so much demand it can be hard to keep up: in fact, their rose-hued, Blushed Vodka is only released in limited editions, since so much rhubarb goes into each bottle.
Grab a drink at the long, gleaming bar inside the industrial-inspired tasting room which drips with chandeliers, then settle onto one of the plush leather couches to learn more about the unique story behind Lucky Bastard. The distillery has been in operation since 2012, six years after one of its co-founders, Michael Goldney, won the Lotto 6/49 and walked away with a cool $14.6 million. Opting to abandon his job as a doctor in rural Saskatchewan (but not without giving his two week's notice), Goldney eventually invested some of his winnings into starting the distillery with his wife Lacey Crocker and friend Cary Bowman--a former investment banker--despite none of them having ever made alcohol before. Through some trial-and-error the gamble paid off, and today Lucky Bastard Distillers is one of Saskatchewan's best-known brands.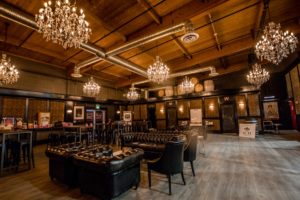 A celebrated farming family with a long history in the prairies returned from stints in places like Kazakhstan and South America to start Black Fox Distillery, the latest project in their storied agricultural journey. Founders John Cote and Barb Stefanyshyn-Cote originally set their sights on making liqueurs and whiskey on their sprawling Saskatoon-area property, beginning by tending to a flourishing garden to provide income while they built the distillery. 
"We wanted to do something that was close to the customer," explained Cote. "Once we got into it, we realized with this style of whiskey we end up with a byproduct that we can't use. So then we started making gin, because we had been growing all these ingredients we could be using for gin, and the gin has been absolutely terrific for us."
In fact, it's been so terrific that their Black Fox Gin nabbed the top prize at the World Gin Awards in 2017--the latest in a long line of accolades for the parents of four, who were also named as Canada's Outstanding Young Farmers back in 2001.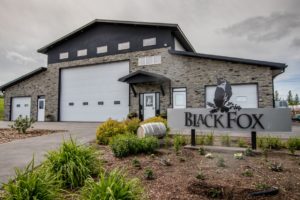 The Cotes' love of the land is apparent in the surrounding fields, where 90 per cent of the ingredients used in their concoctions are grown. Honey from the beehives is used in the Honey Ginger Liqueur which pairs fabulously with braised pears, botanicals from the garden are infused into the gin, and thick raspberry and haskap bushes produce fruit for the Raspberry Liqueur and Mingle spritzers, a raspberry and haskap infused bubbly-beverage made in collaboration with their friends who own the nearby Living Sky Winery. Today, many people make a special trip out to the farm to enjoy sweet samples, and head home with liqueurs for salad dressings, to use as a topping for waffles, cheesecake and ice cream, or simply enjoy as an aperitif.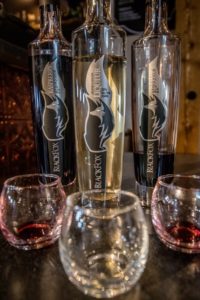 This cute cidery located about 10 minutes outside of Saskatoon is the perfect place to spend a leisurely afternoon. A staple in the community of Crossmount, its tasting room leads out to a sun-soaked patio overlooking the bountiful orchards full of pear and apple trees which produce the fruit for their sweet sips.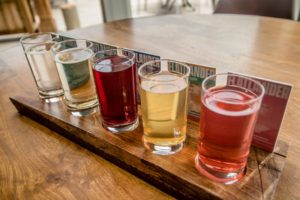 A newcomer to the brewing scene, Crossmount Cider Company released its three signature blends in 2016: Flatlander Gold, Flatlander Dry and Flatlander Crisp, which are all hard apple ciders that appeal to non-beer drinkers looking for something a little less hoppy. Piggybacking on the success of their initial releases, Crossmount's team of cider experts continues to craft new fruit-flavoured bevys, including seasonal varieties like Pina Loca which mixes in tropical flavours like pineapple, and Winter Spice which is a great sip for winter thanks to an infusion of holiday-favourites cinnamon and nutmeg. To get your berry fix, fill up a growler or include a sample of Cider & Black with your tasting flight, which is flavour-forward mix of sweet apples blended with blackcurrants from the UK.