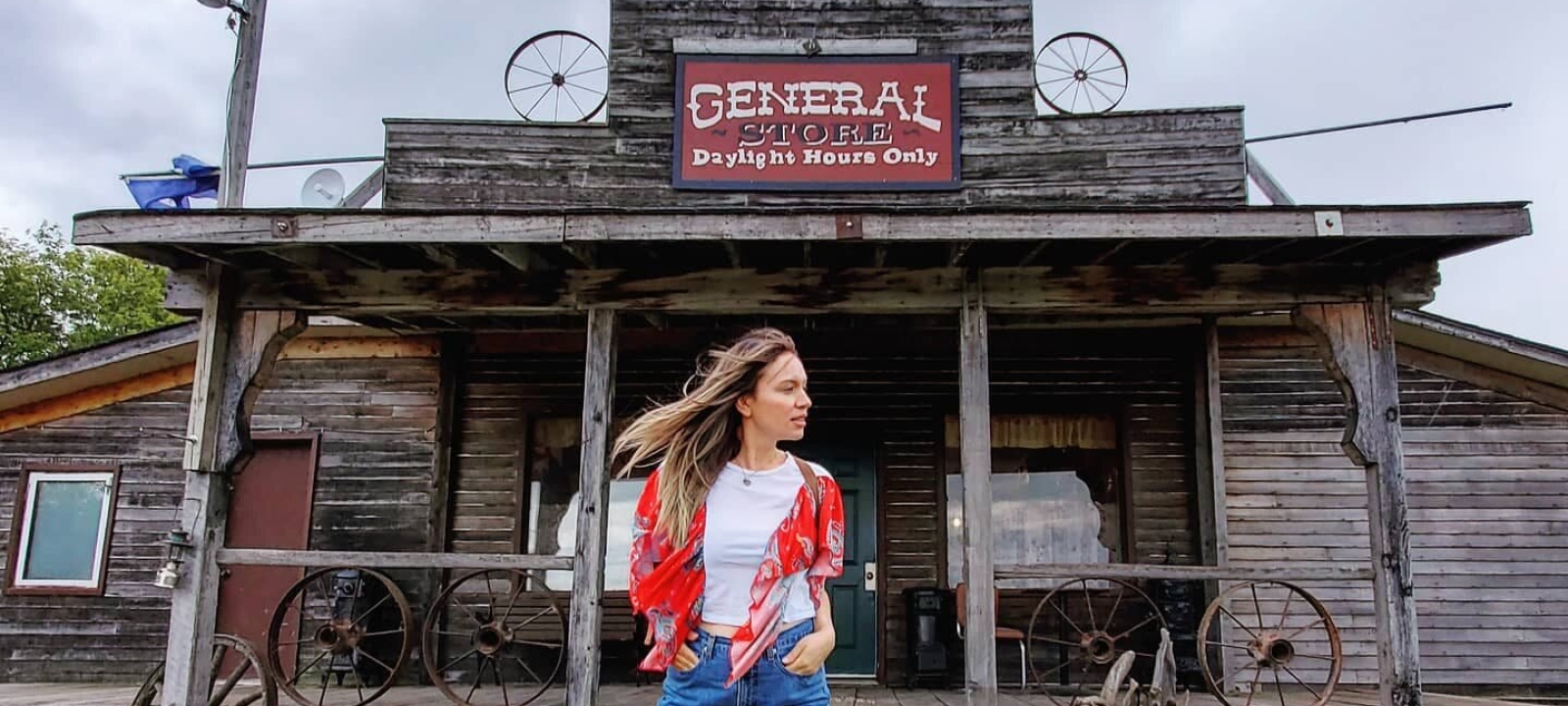 #Saskatooning: My Family Staycation
This blog originally appeared here! Since my family's original summer plan featured Disneyland, you might assume the kids would be distraught, knowing their vacation was waylaid due to COVID-19. Sure,
Since my family's original summer plan featured Disneyland, you might assume the kids would be distraught, knowing their vacation was waylaid due to COVID-19. Sure, Disney was the plan. But honestly, my children are having the best summer right here in Saskatchewan and haven't been wistful about what could have been. I've been working with Tourism Saskatchewan to highlight some family-friendly daytrips which has brought us to a few really cool places (stay tuned for that post coming later this month) and unbelievably, Tourism Saskatoon also asked me to showcase a few of incredible spots in and around town. All of which means my kids have really been living their best life! We enjoyed our Saskatoon staycation just last weekend and I'm excited to share my highlights with you. Would you do the same things I did? Different? Here's what I (with the help of my kiddos and husband, who yes, also get votes) chose to see, do, and eat.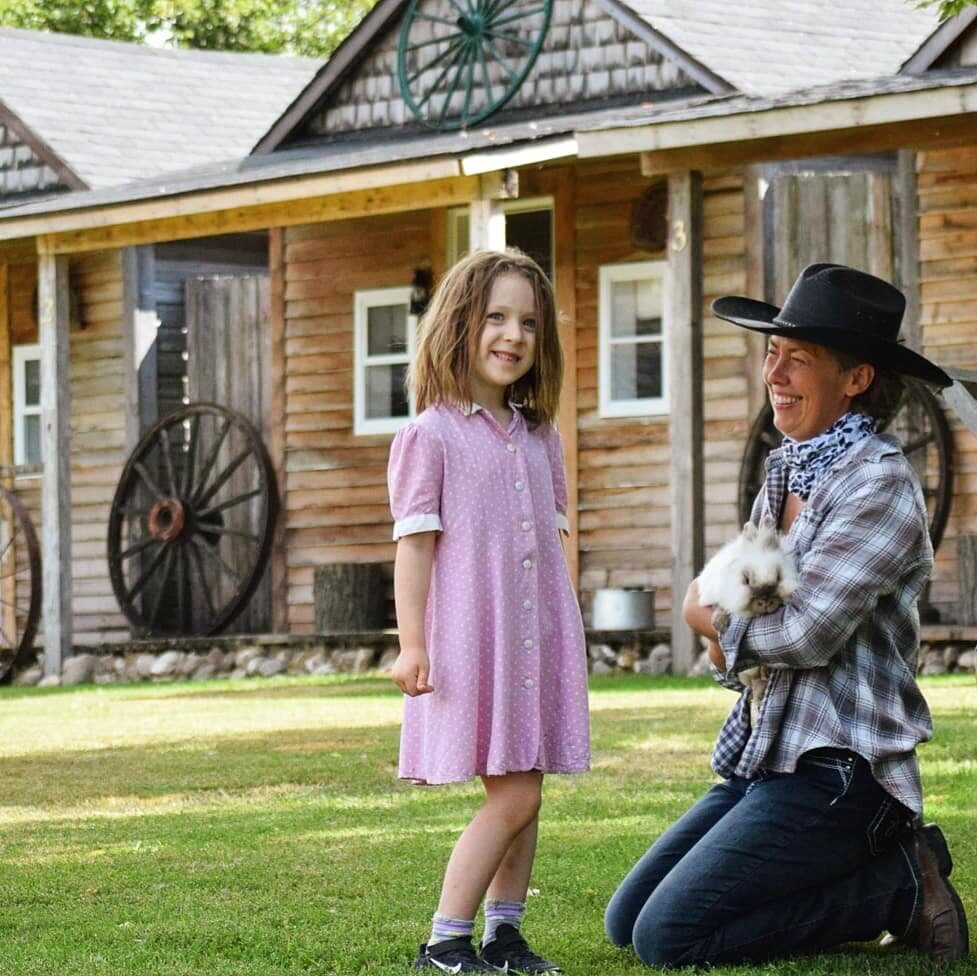 First up, a visit to Champetre County with my mama and kiddos! I'd known Champetre for its sleigh rides but oooh I had no idea how much there was to do out there! About a half hour out of town, there was a huge maze (featured on Amazing Race Canada), tractors to climb on, trails to walk, so much to explore (the saloon is a trip), animals to interact with, and you could even stay overnight in one of their cabins or a real Eaton's catalog house. Everywhere I pointed my camera was a photo op. It was awesome.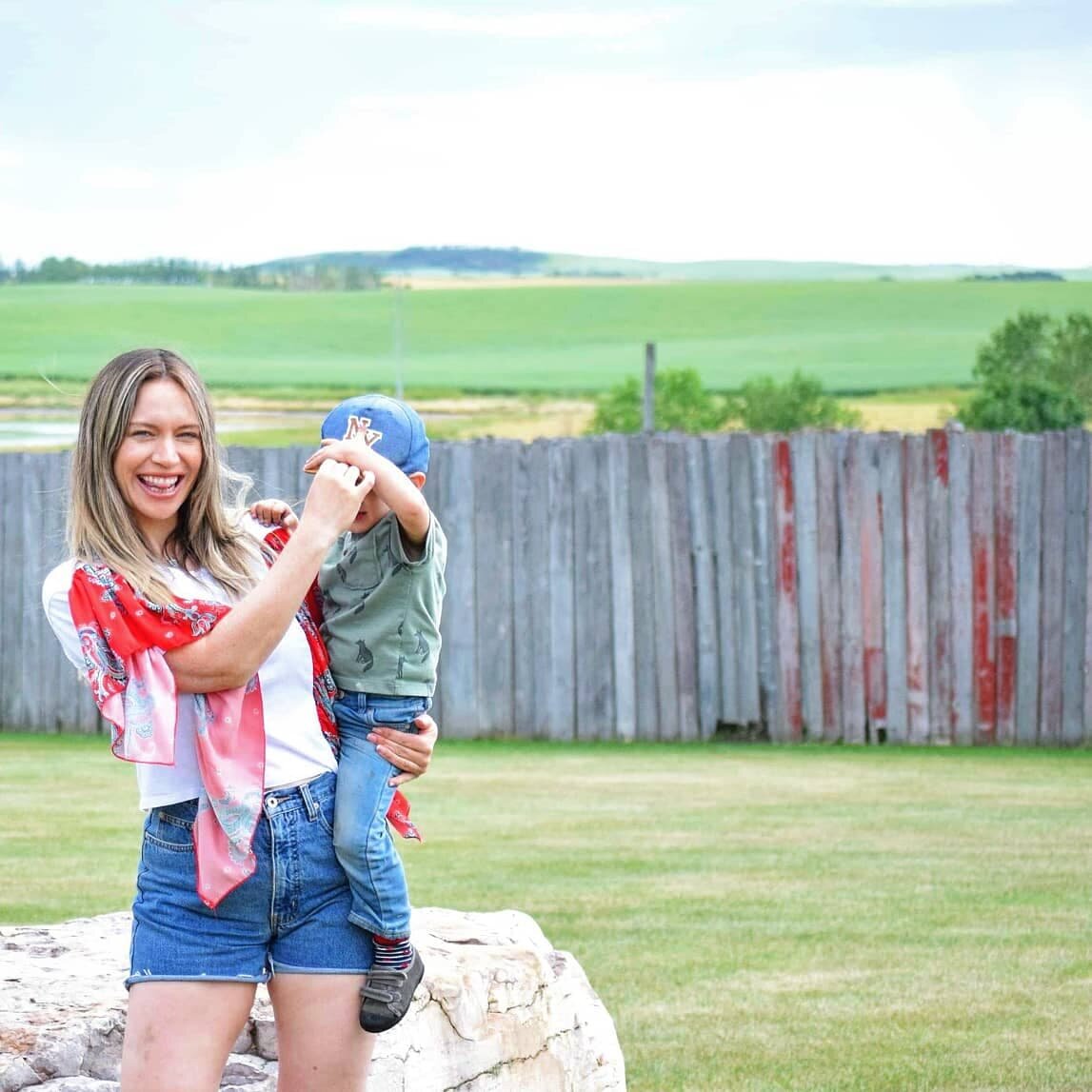 One thing I love about staycations is that you can include other family or friends on various bits of your holiday. That's not possible if you're headed elsewhere. Disney, that's an all or nothing kind of grouping. For this trip, my husband who's allergic to horses stayed at home to finish up work before the weekend and my mom, who likes pettin' barnyard animals as much as me and the kids do, joined the party instead.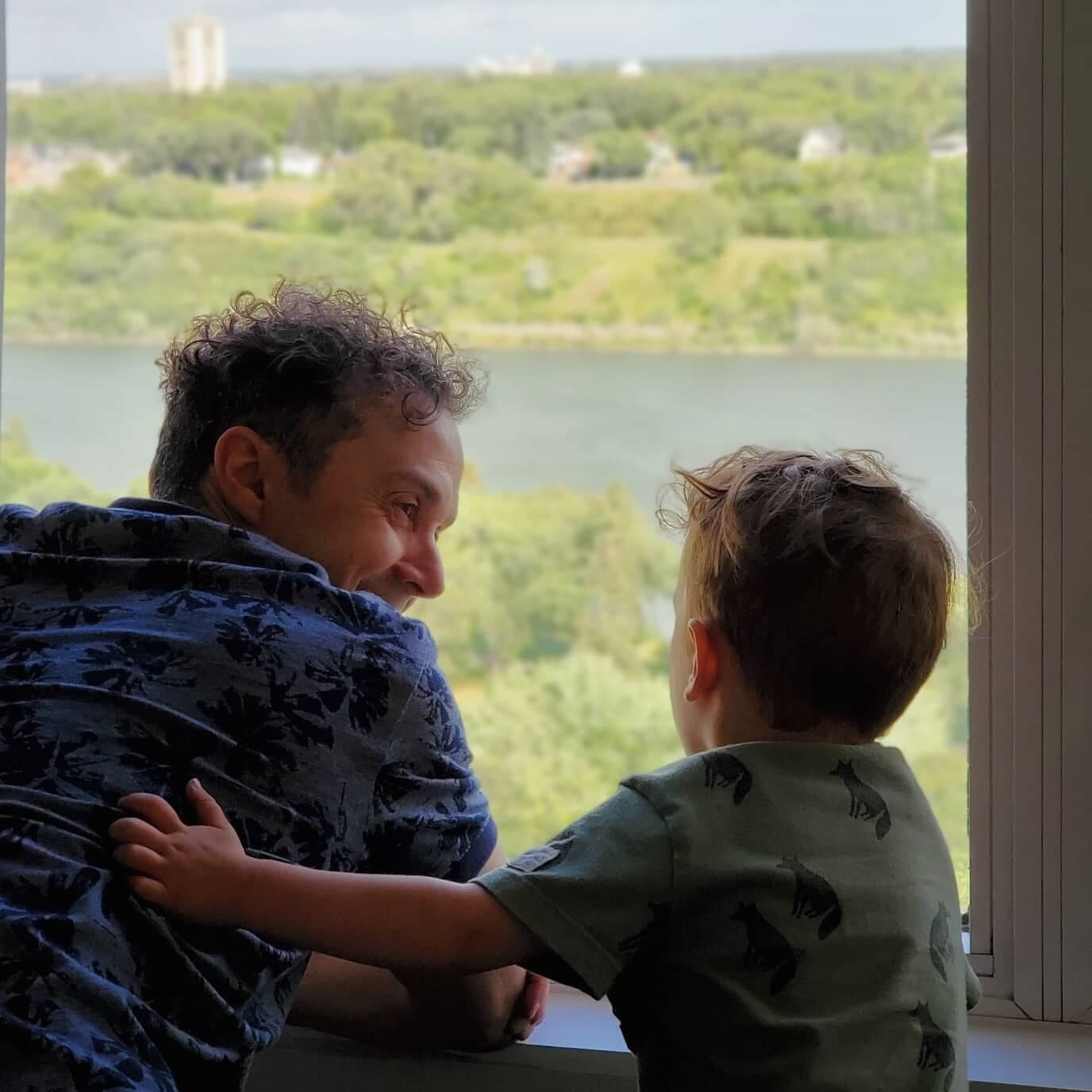 Next, we regrouped and checked into our hotel, the beautiful Delta Downtown by Marriot. I felt safe and taken care of right from the get-go with their mask policy, and we were greeted by smilin' eyes at check-in. Delta Downtown gave us the River Room Suite… which has the best view in the whole city because, indeed, it has a view of the whole city! My kids were so happy they were squealing at the views but did they know the waterslide would be so cool? No. Neither. Those covered ones are the raddest when you're a kid, and there was lots of space for swimming in the two pools. Plus, hot tub hangs.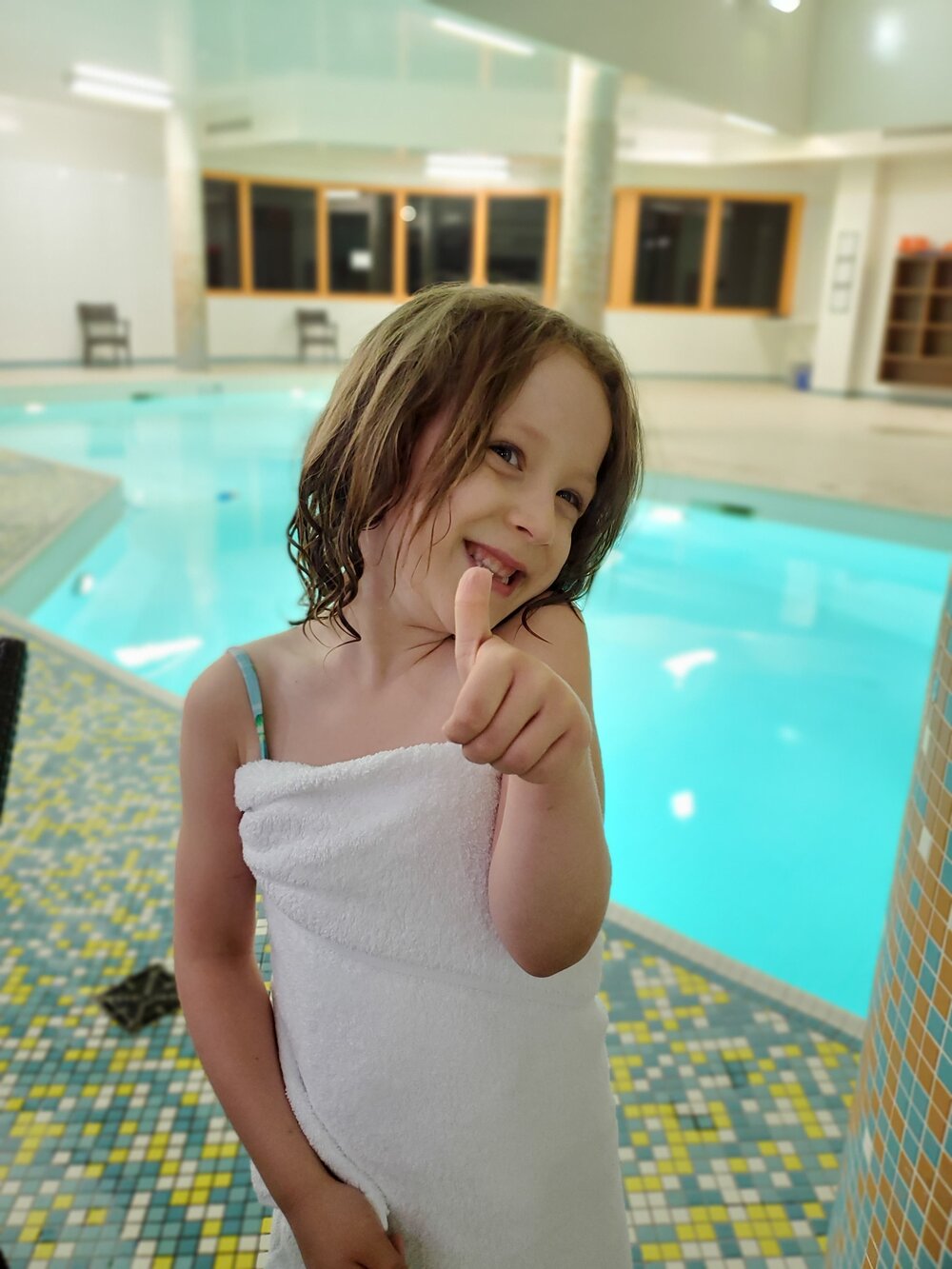 I can't say enough good things about the Delta Downtown hotel experience and I know a lot of people skip a hotel when they're staycationing, but it really does make it feel like a special experience and I highly recommend making it part of your plan. Also, look at those eats from The Grind, the unassuming little walk-up resto in the lobby. I would eat their braised farro and chick pea balls literally every day and never get bored.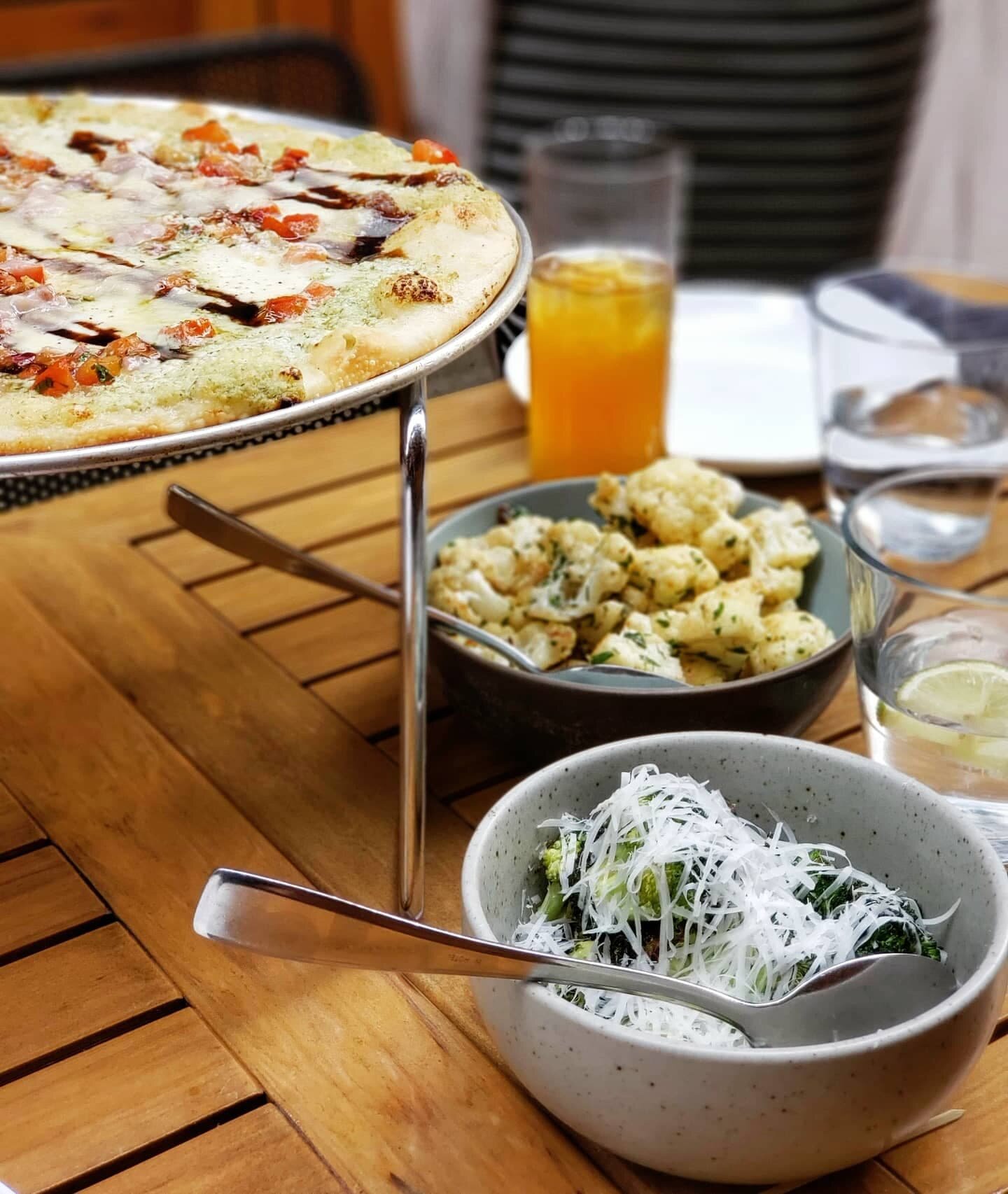 For dinner, we skipped over to Una Pizza + Wine on Broadway. We chose it because that neighborhood is a joy to walk, the food is both upscale and kid-friendly, the service is always on point, and they've got a great patio. I mean, white lights, beautiful boxes of herbs, and good distancing? Una is after my heart. If you're looking at my menu choices wondering who orders broccoli and cauliflower, you've clearly never had their broccoli and cauliflower. EAT IT.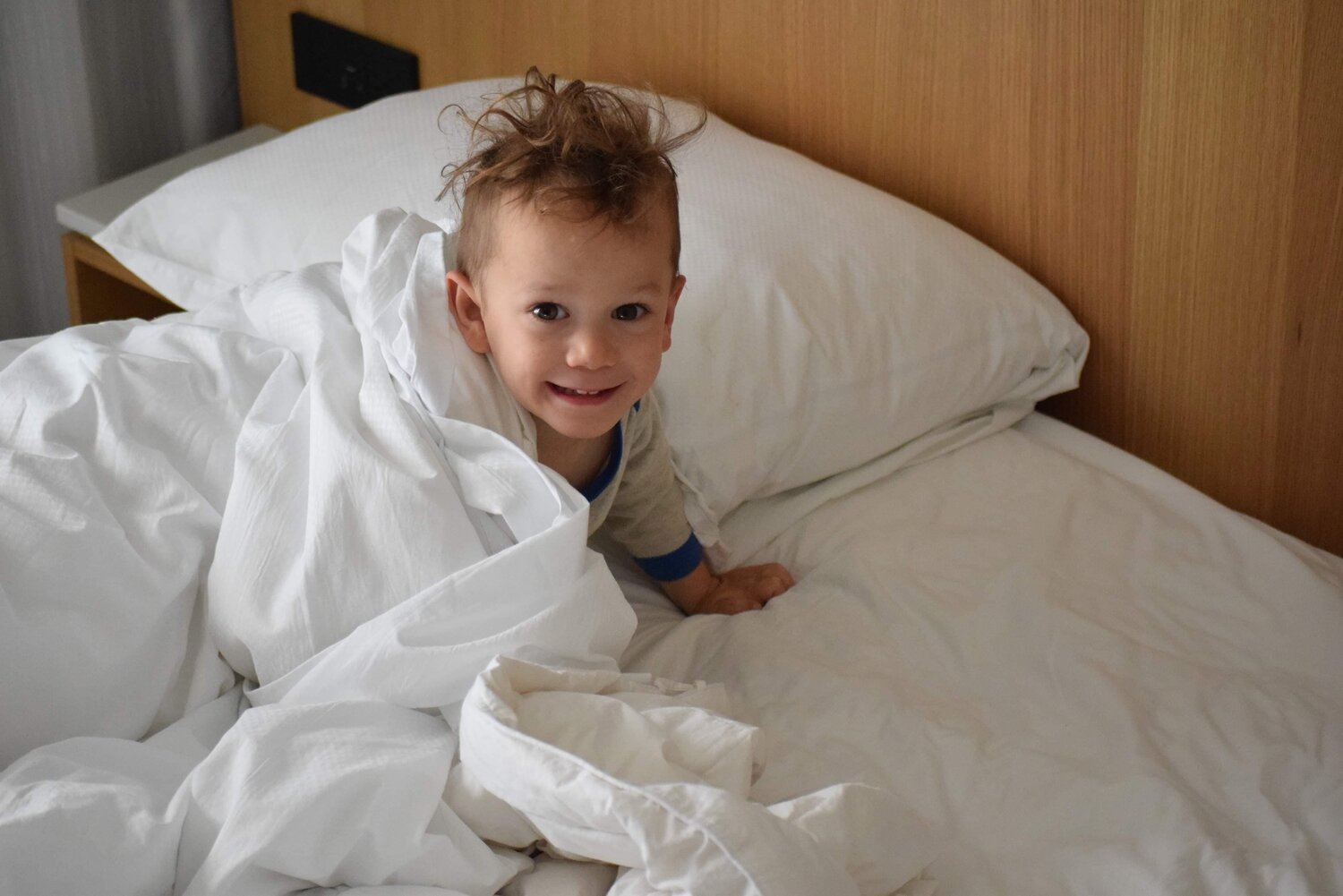 And good morning :)
It was a lazy morning as there was pizza leftovers in the room and we were fully in vacation mode. We took a walk downtown, letting the kids run ahead as we walked by the river, and a brunch-time ice cream cone hit the spot. Where else to grab one but at the iconic Bus Stop Refreshments.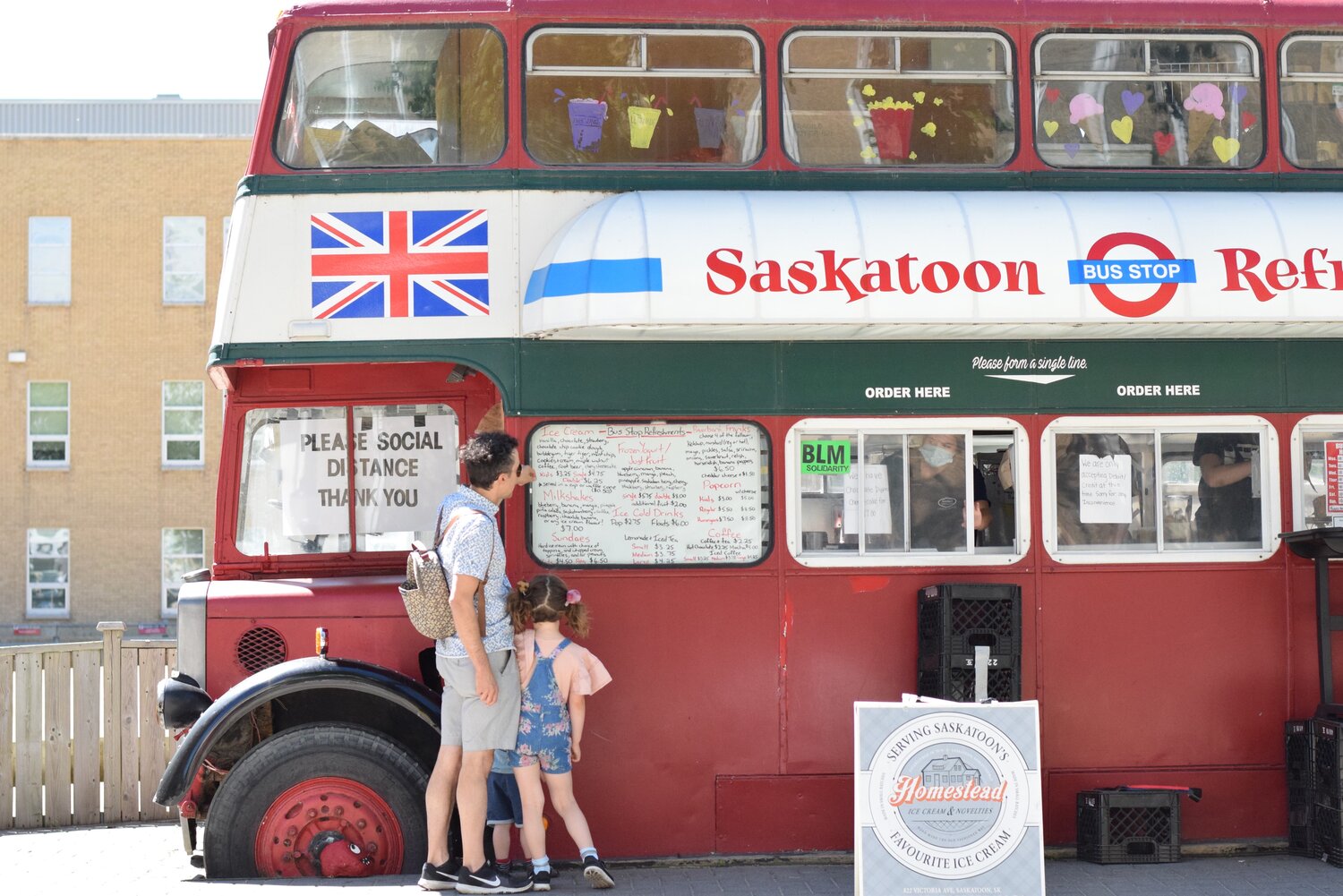 And then, we headed to Crickle Creek! Outdoor and distanced is kinda my style right now, and their many open air bouncy castles (some more extreme than others) are just the thing. Combine the jumping and climbing fun with a round of mini golf and I knew the kids would be sleeping well that night!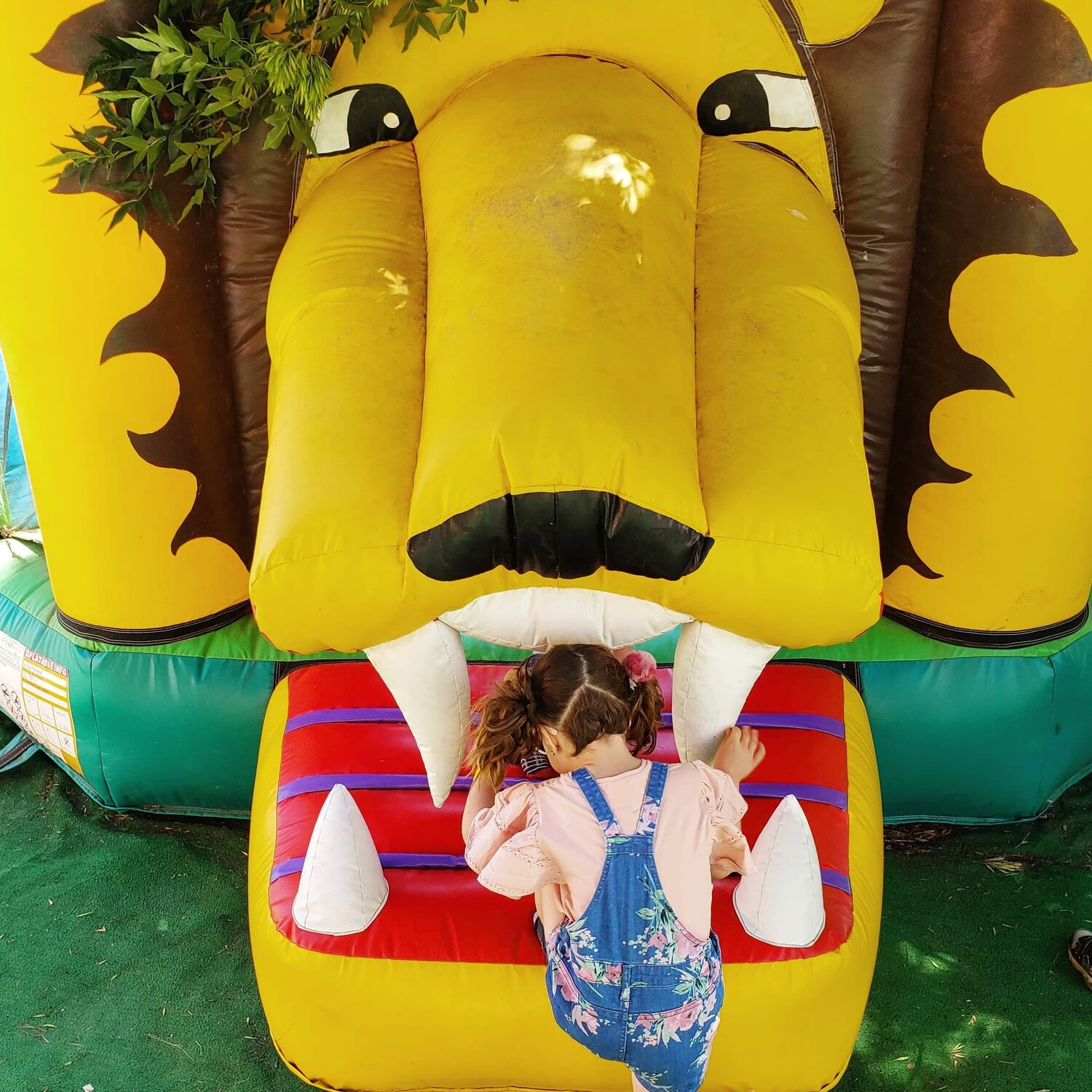 Writing this all out makes me wish either for a Groundhog Day situation where I get to live this over and over, or that I had another Saskatoon staycation in my calendar. There is just so much to see and do, and I want to experience it all. I'd like to extend a big thanks to Delta Downtown by Marriot, Crickle Creek, Una, Champetre County, the Bus Stop, and especially Tourism Saskatoon for this opportunity.
xo
Check out the original blog for more photos here!