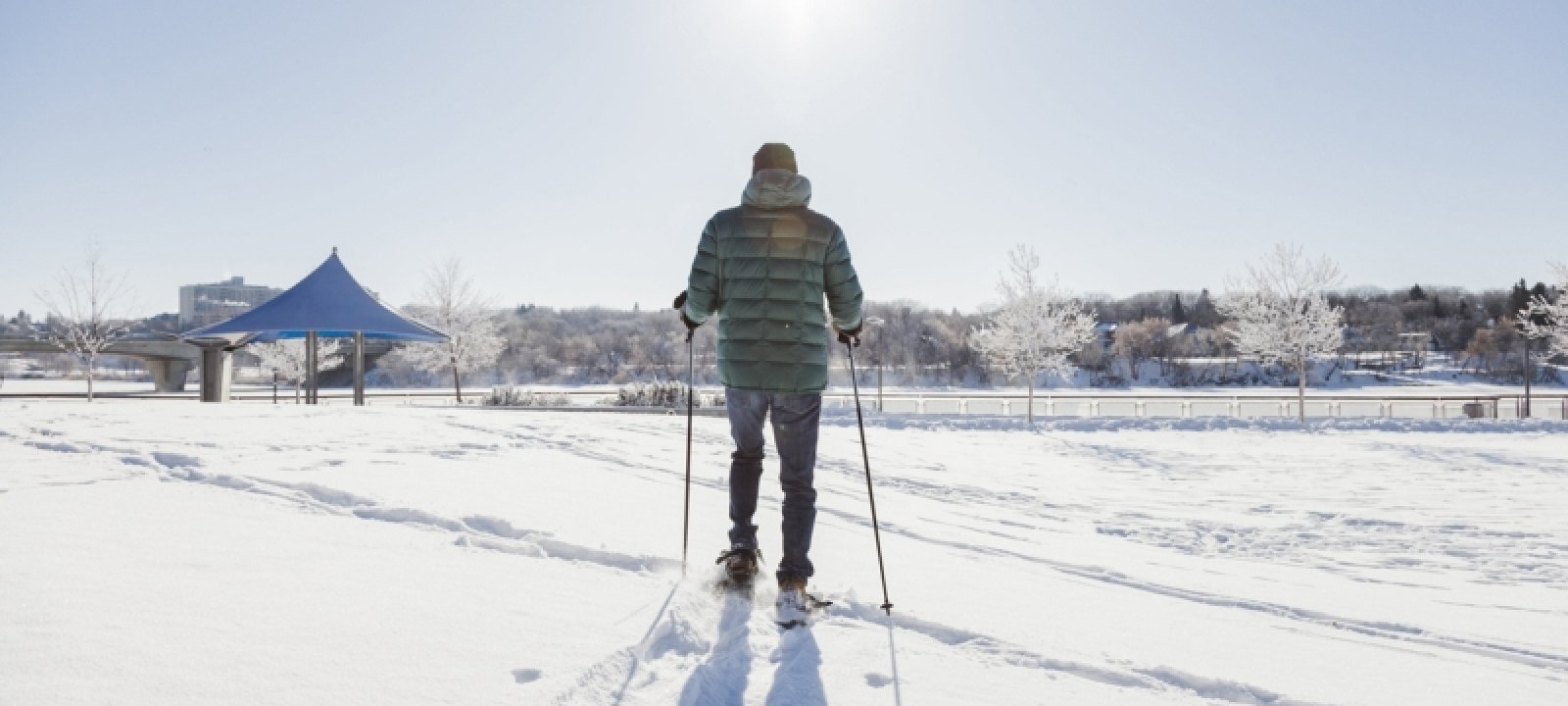 Q&A with Yann Martel & Alice Kuipers
If you have been following along with this Question & Answer blog series, you have had the opportunity to learn about the different ways our beautiful city inspires a variety of Saskatoon-based
If you have been following along with this Question & Answer blog series, you have had the opportunity to learn about the different ways our beautiful city inspires a variety of Saskatoon-based artists.  Not only is Saskatoon home to many incredible artists, but some of these artists also happen to live in the same house. In this Q&A, two of the city's most accomplished authors express their thoughts about being an artist in Saskatoon. Yann Martel and Alice Kuipers have lived together in Saskatoon for over fifteen years while also raising a family and continuing to write many notable works. Perhaps you'll find yourself motivated to explore the city differently after reading their artful answers! The two authors share why they appreciate living in Saskatoon, how the city impacts their writing and where they go when they need a creative boost for projects.
1. Yann Martel
Yann Martel is the author of a collection of short stories and four novels, most notably Life of Pi, which won him the 2002 Man Booker Prize, was a global bestseller and was adapted to the silver screen by Ang Lee, garnering four Oscars.  Martel also ran a guerilla book club with Stephen Harper, sending the former Prime Minister of Canada a book every two weeks for four years, a total of one hundred and one novels, plays, poetry collections, graphic novels, and children's books. Each gift was accompanied by a letter explaining the worth of the book. For all his efforts, Martel received not a single reply from the Prime Minister.  The letters have been published as a book, 101 Letters to a Prime Minister.  His next novel will be called Son of Nobody and was inspired by Homer's Iliad.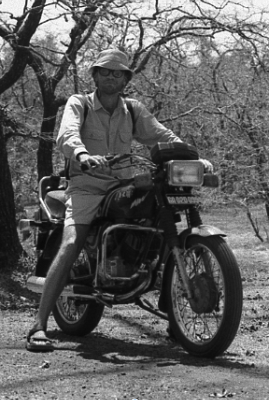 Photo provided by Yann Martel, on a motorcycle in India
Q: What do you appreciate about living in Saskatoon?
Yann Martel:  I find it's a city of a manageable size. It fits in my head. When something happens in Saskatoon, whether good or bad, it's never beyond the horizon. I always think, Oh, that's just over there. So I feel more connected here than I ever did when I lived in a big city, where I felt more like a spectator than a participant. And I'll confess: I love the weather. That's right, I love that dry cold, because it's sunny. A perfect day for me is a blanket of white snow with a bright blue sky above. So beautiful. It's also a vibrant town, with an active cultural and culinary scene. There's always something to do here, without the profligate excess of big cities, where there's everything to do, and finally people don't do that much, because that's paralyzing, having too much choice. Because Saskatoon is so geographically isolated, people are very enterprising. They do for themselves because no one else will do it for them. I appreciate that, the efforts of so many here to make or do something.
Q: Where do you go in Saskatoon when seeking inspiration or while you are writing?
YM: As a writer, I need and cherish isolation, pandemic or not. I have a tiny studio in my backyard where I work. But once I'm done, it's nice to go out and be with people. I love going to cafes. Some of my favourites are D'Lish, Museo, Sparrow and City Perks. I also love eating out. Alice and I are regulars at Ayden's and Kashmere, among many other great restaurants in town. As for inspiration, there's that bedrock, the Remai Modern. Nothing soothes my soul like looking at beautiful art in a beautiful building. Otherwise, in summer I like biking along the Meewasin Valley Trail, and in winter cross-country skiing on the many golf courses that are converted for that purpose. Lastly, there's the light, the Prairie light, as subtle as a Rothko painting. You can't get it elsewhere. It's a good life here.
Q: How does living in Saskatoon influence your writing and creative process?
YM: It's the nest in which I can hatch my creative eggs. There's a university with a good library, there's a great public library system, and there's a thriving writing community in Saskatoon. I've written three books here. Despite being "in the middle of nowhere", I feel close to anything my imagination cares to approach. For example, my next novel, Son of Nobody, which will come out in the spring of '22, is inspired by the Trojan War, way over there in northeast Turkey. Did I have a problem being there to write it? Not at all. From my perch here in Saskatoon, I could easily see that far.
Q: Do you have any pieces of writing inspired by Saskatoon?
YM: Yes and no. Nothing about Saskatoon, but everything supported by it, made possible because of it.
2. Alice Kuipers
Alice Kuipers is the award-winning, internationally bestselling author of the chapter book series Polly Diamond and the Magic Book, a Parents' Magazine Best Book for 2018 and a Junior Library Guild selection praised for "bring the magic of imagination to life" (Booklist). Among her other published books are five novels for young adults and two picture books featuring twins Violet and Victor. In all, her work has been published in 36 countries. Alice regularly shares her love of reading on CTV Saskatoon, in her segment Ali's Book Club. A mother of four, she has taught writing to thousands of people, in person and in online workshops. She is the co-chair of the Saskatoon Public School Foundation's campaign to raise $20 million dollars to ensure every kid is reading at a Grade 3 level when they leave Grade 3. For more information, please visit https://alicekuipers.com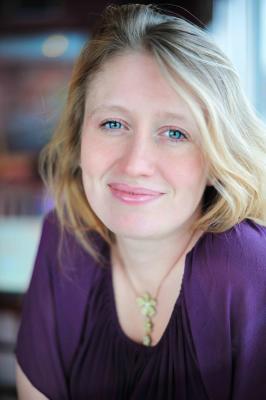 Q: What do you appreciate about living in Saskatoon?
Alice Kuipers: Living in a small city is a great pleasure for me as a writer. The size of Saskatoon gives me and our children a great quality of life (I come from London where two-hour commutes are common, so being so close to everything is terrific). Free schools, good healthcare, beautiful river walks, and a vibrant strong community all add together to make a wonderful place to live, and my family loves visiting Saskatoon when they come from the UK. One of the things I've really noticed developing during the seventeen years here is the amazing number of local restaurants that focus on quality local foods. Getting to know farms and making the connection between food and plate is wonderful; I love going out to Farm One Forty for their suppers there.
Q: Where do you go in Saskatoon when seeking inspiration or while you are writing?
AK: I take daily walks along the Meewasin Trail for inspiration and help if I'm stuck with what to write; and before COVID made it harder, I would take the occasional retreat from family life over at Queen's House of Retreat, the most lovely spot to escape. We sometimes take staycations at Sheraton Cavalier for the pool, and that gives the kids a lot of fun while I get to scribble notes when they fall asleep tired out from swimming. I love working in cafes, and I miss that during the pandemic. We still go to get takeout from our favourites, D'Lish, Hometown Diner, Museo, Venn, and the lovely new cafe at the children's museum: Kindle Cafe (in Nutrien Wonderhub).
How does living in Saskatoon influence your writing and creative process?
AK: When we first came here, Yann had a job at Saskatoon Public Library, and later on, I had the same job there as Writer-in-Residence. The library rooted our beginnings here, and what we found was a community who used our library system and who connected with books and stories deeply. I met hundreds of aspiring writers doing the work at the library and these people have continued to be a part of our lives in Saskatoon. The new library is a contentious project, unfortunately, because what I see is a city that is rooted in stories and storytelling, and a downtown core that will benefit economically and daily from a beautiful space and place for community.
Do you have any pieces of writing inspired by Saskatoon?
AK: I used Pike Lake as the setting for the accident in Me and Me, my YA novel published in 2018. It's never named, but I love Pike Lake and I wanted to feature it as I experienced it, while fictionalising for the purposes of my story. Please enjoy reading this excerpt from Me and Me provided by Alice.
---
If you would like to learn about a few other Saskatoon artists, follow these links to read previous Q&A Saskatoon Artist Blogs:
Q&A with Nicki Ault and Charly Hustle
Q&A with Jo Van Lambalgen and Krystle Pederson
Q&A with Kyle Zurevinski, Peace Akintade and Zann Foth