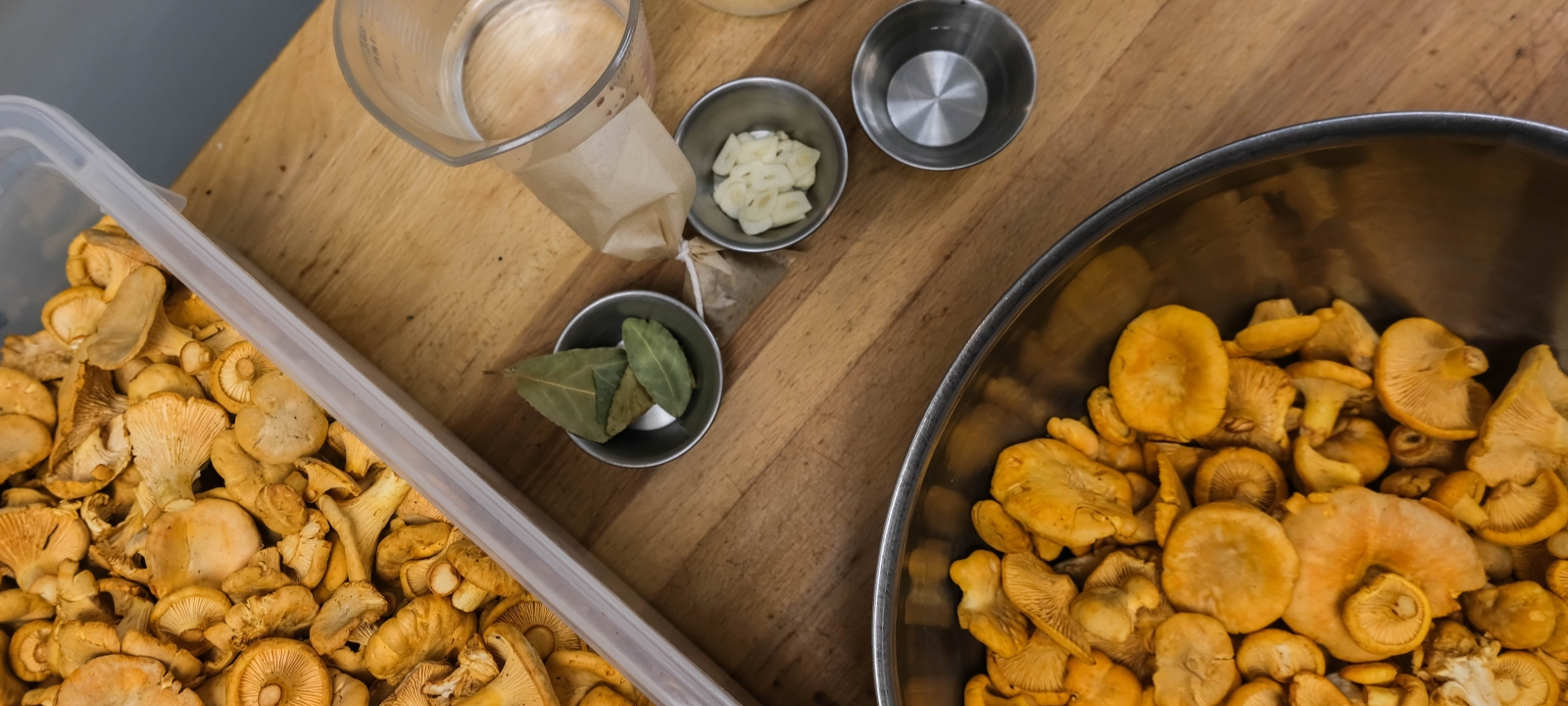 Preserving with Saskatoon Chefs - Pickling Chanterelles with Chef Thayne Robstad of Hearth
Hearth Restaurant is one of Saskatoon's off the beaten path restaurants, but that doesn't mean it is going unnoticed! This year it was named one of the best 100 restaurants in Canada! Hearth is known
Hearth Restaurant is one of Saskatoon's off the beaten path restaurants, but that doesn't mean it is going unnoticed! This year it was named one of the best 100 restaurants in Canada! Hearth is known for its elevated comfort food, amazing cocktails, and outstanding service. One of their signature ingredients is wild-foraged chanterelle mushrooms. 
Hearth is owned by Chef couple Thayne Robstad and Beth Rogers, and they do a lot of the mushroom foraging themselves! Although they wouldn't tell me where the mushrooms are (I asked), they did find time to teach me how to pickle them!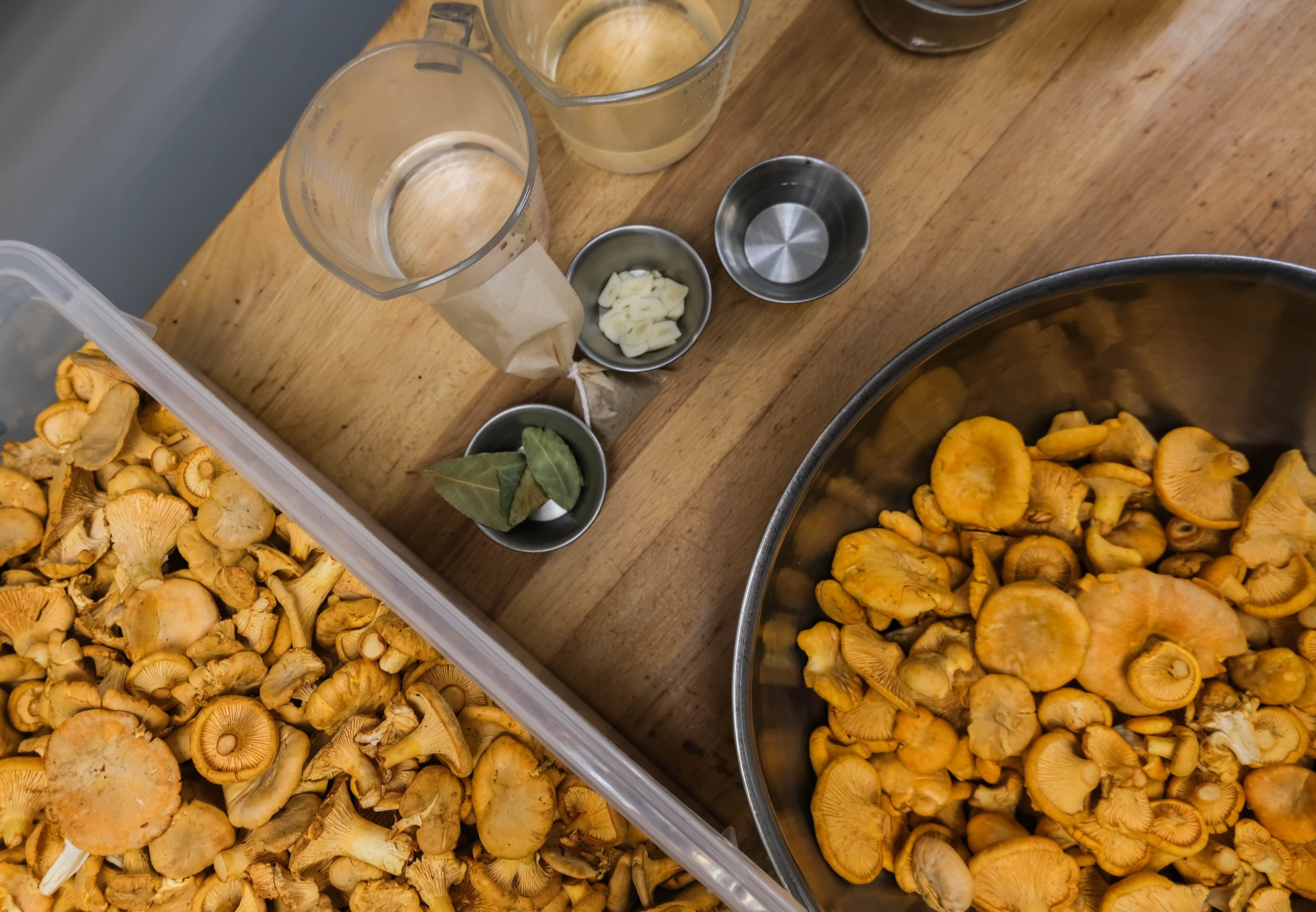 The recipe they gave me is for 2 lbs of chanterelle mushrooms.  

Step One: Clean and trim the mushrooms.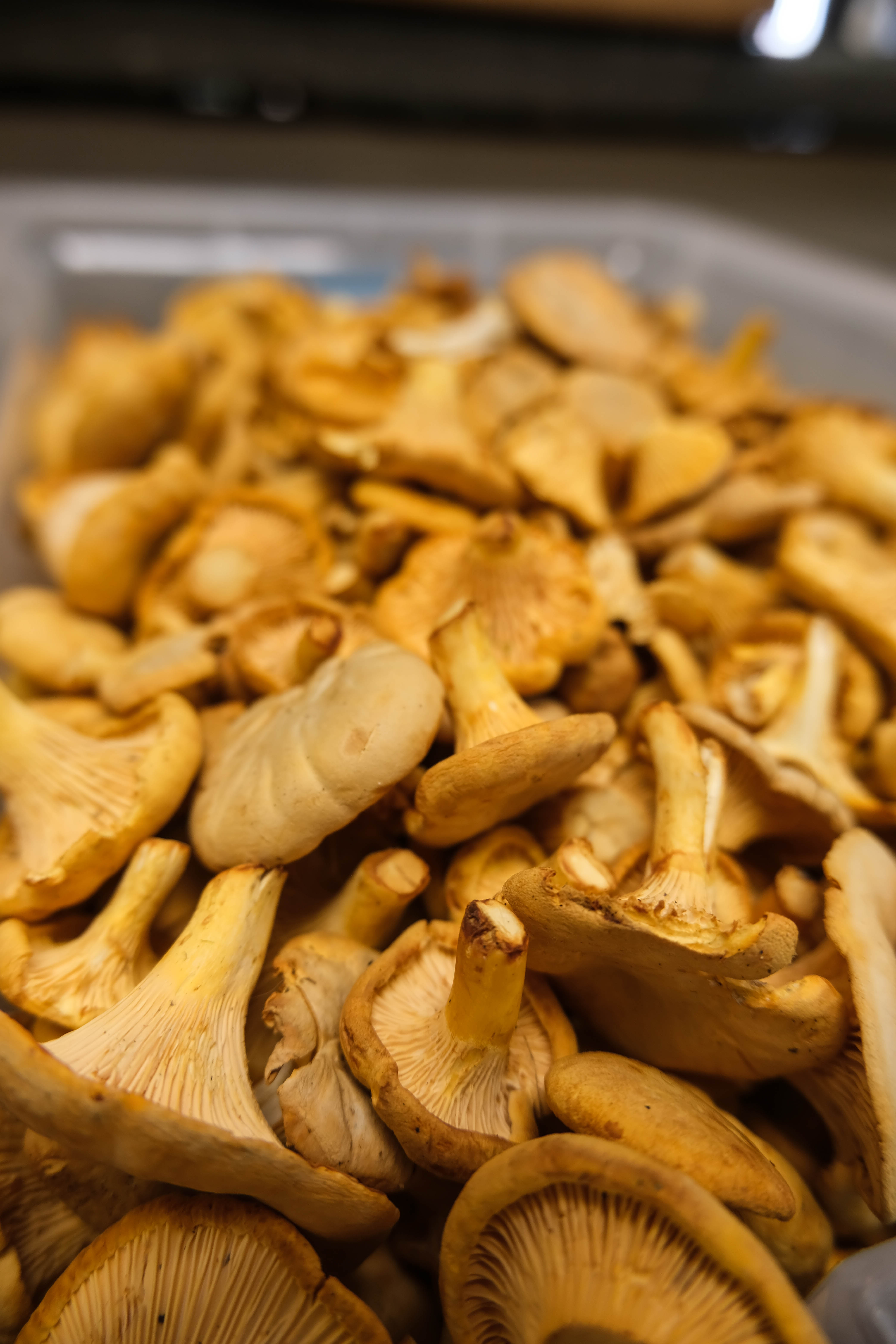 Thayne's hot tip was to dry the mushrooms in a salad spinner! 
Step two: Lightly Sauté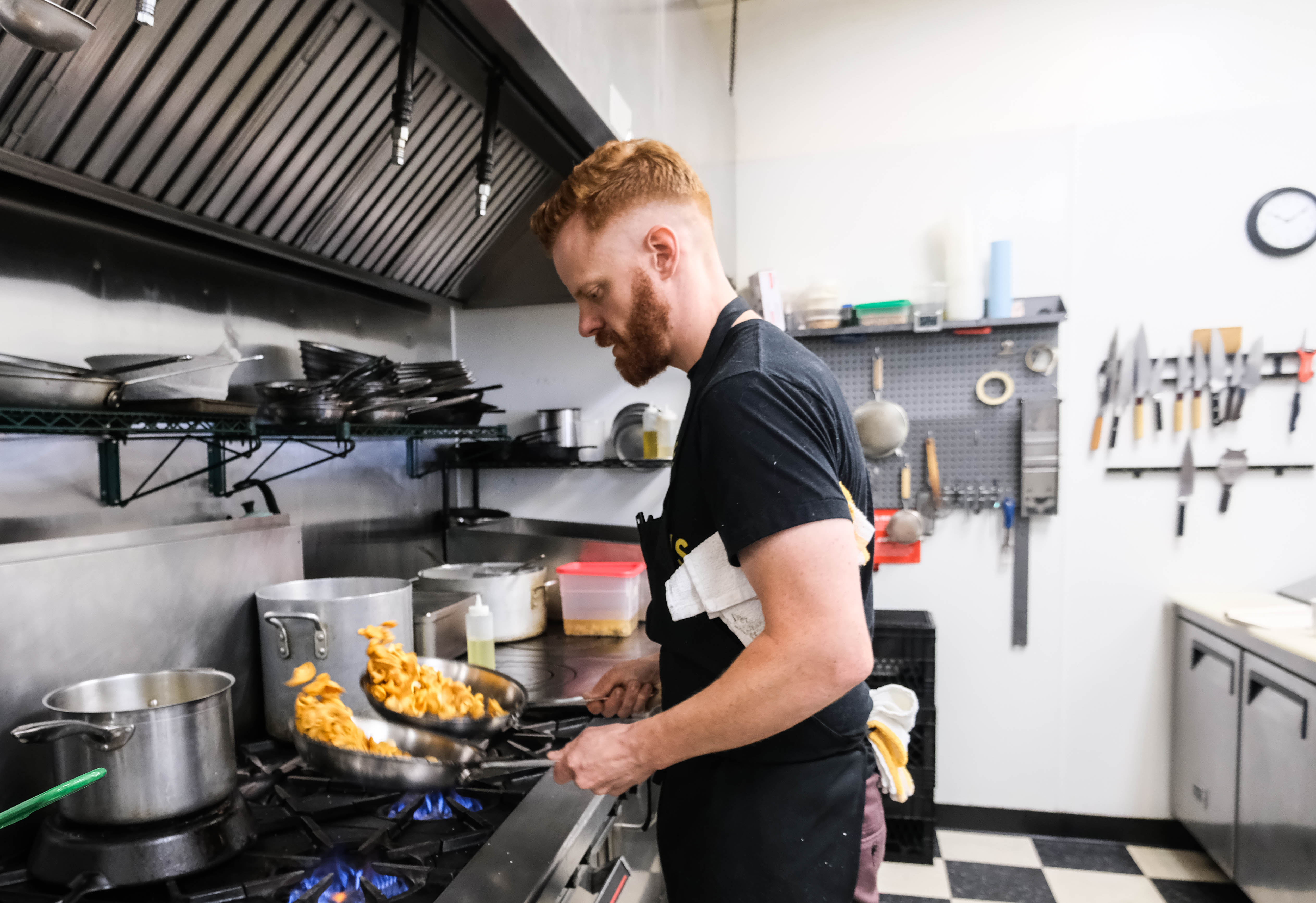 Lightly sauté the mushrooms to get rid of moisture. Adding salt helps pull the moisture out as well. 
Step three: Distribute Mushrooms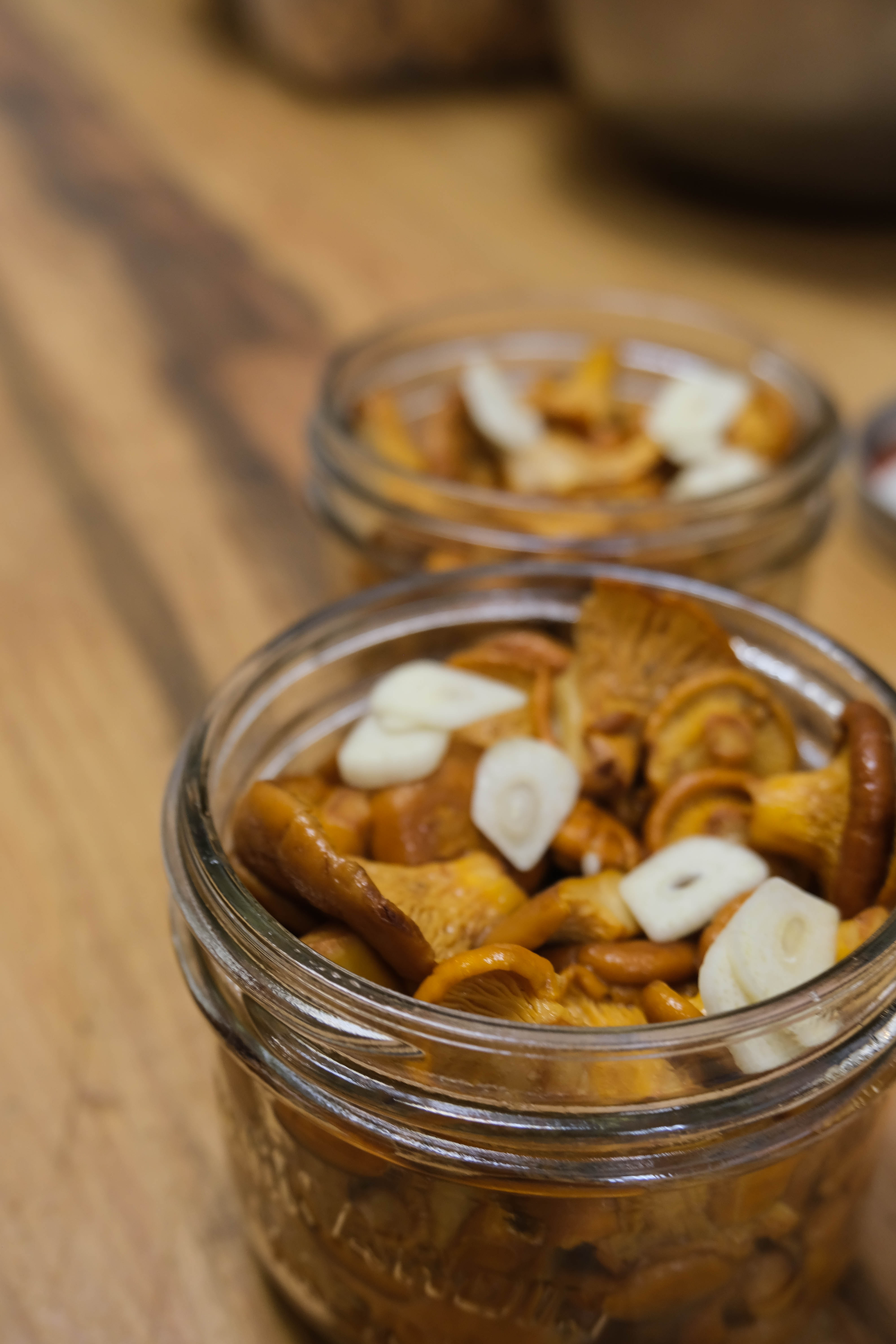 Evenly distribute between four 250 ml sterilized jars. 
Step four:  Boil Pickling Liquid 

Pickling liquid recipe:
250ml white wine 
250ml water 
250ml white vinegar 
2 cloves garlic, sliced 
2Tbsp salt 
2 tsp olive oil 
4 bay leaves 
1 tbsp pickling spice in a sachet 
Step five: Pour over mushrooms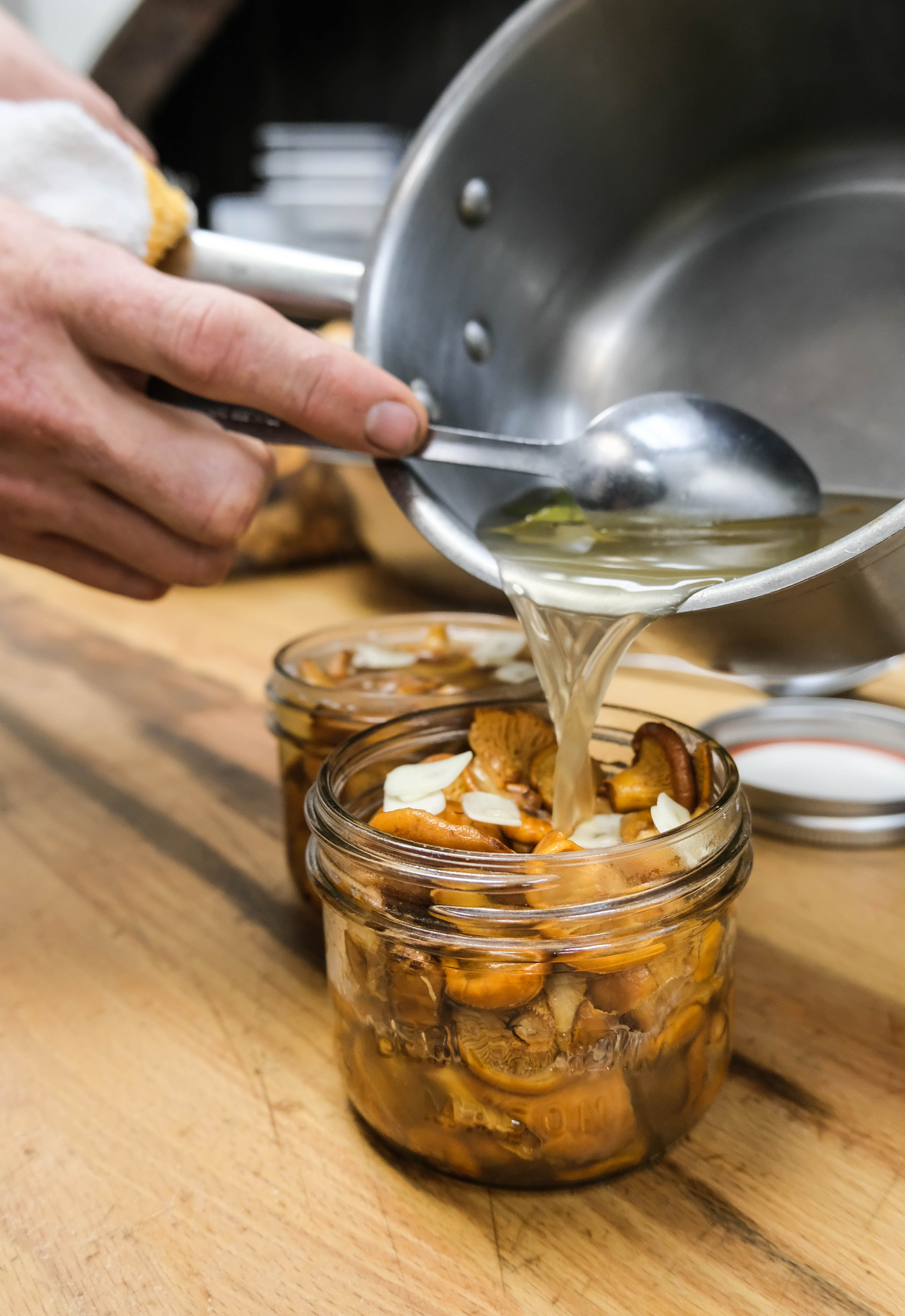 Step Six: Put the lids on jars and place upside down to seal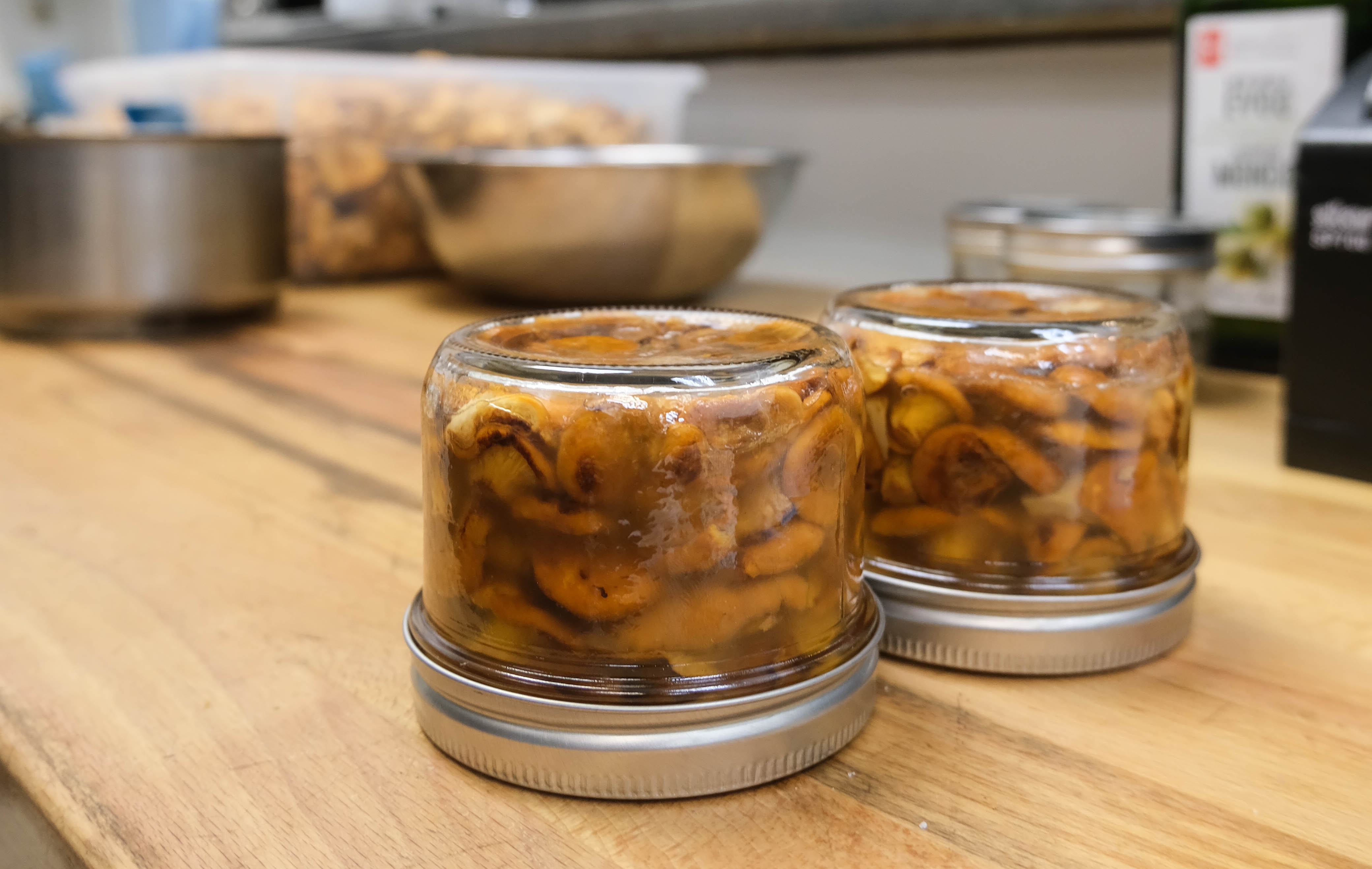 I asked Thayne why he flipped the jars upside down and he said: "I have seen old people do it." 
How beautiful are these jars of pickled mushrooms?! Once opened they last a couple of months in the fridge, and just look at them! They make great gifts!