More Instagrammable spots in Saskatoon
There is an old saying: "A picture is worth a thousand words." And while that has a detrimental effect for someone who charges by the word, these days that saying is truer than any other time is
There is an old saying: "A picture is worth a thousand words." And while that has a detrimental effect for someone who charges by the word, these days that saying is truer than any other time is history. Now, a tag and two-word caption can fill reams and reams of details about a person, or a place. It also means that when I wrote this post, I severely underestimated my word count.
Since that last post, Saskatoon has done a lot of growing up. But the desire for that perfect post, that time capsule of a moment – or a destination, has only increased. Locals and visitors alike still want to document their love for the Paris of the Prairies with the best backdrops. You're going to want to find these gems, live the experiences surrounding them, and then summarize all of that – synthesize it – and distill it into some poetic type caption like: " ✌️ ? "
If I die (yes, I say IF) I imagine my version of heaven will look something like Alt Haus. Bold colour + sense of humour imbued into every carefully curated piece. Also, queer as hell. Alt House is clothing, art, and a mecca for the design-obsessed. Instagrammable doesn't begin to describe every inch of this place. Snap a photo on a couch or story the exquisite flat lay of a table display. BONUS – AltHaus Murals is responsible for the happiest alley way east of the Saskatchewan River. Located in the alley behind Broadway Café this kaleidoscope of colour is worth a stop by with a friend (or a sturdy tripod) in tow.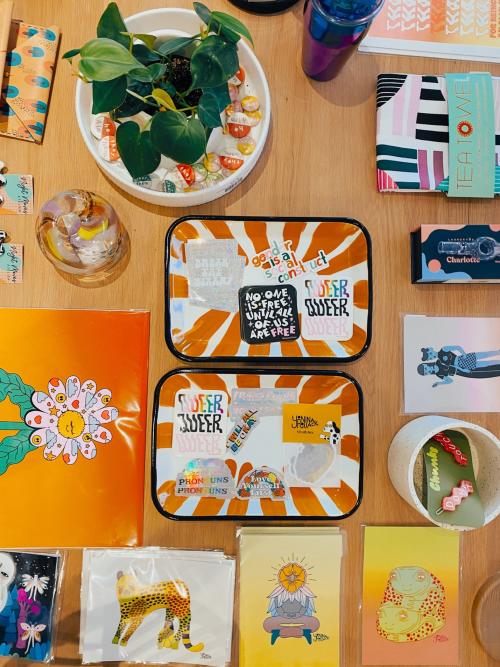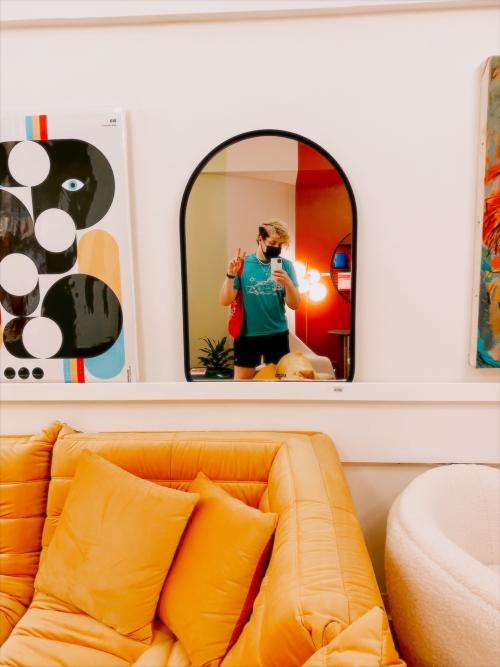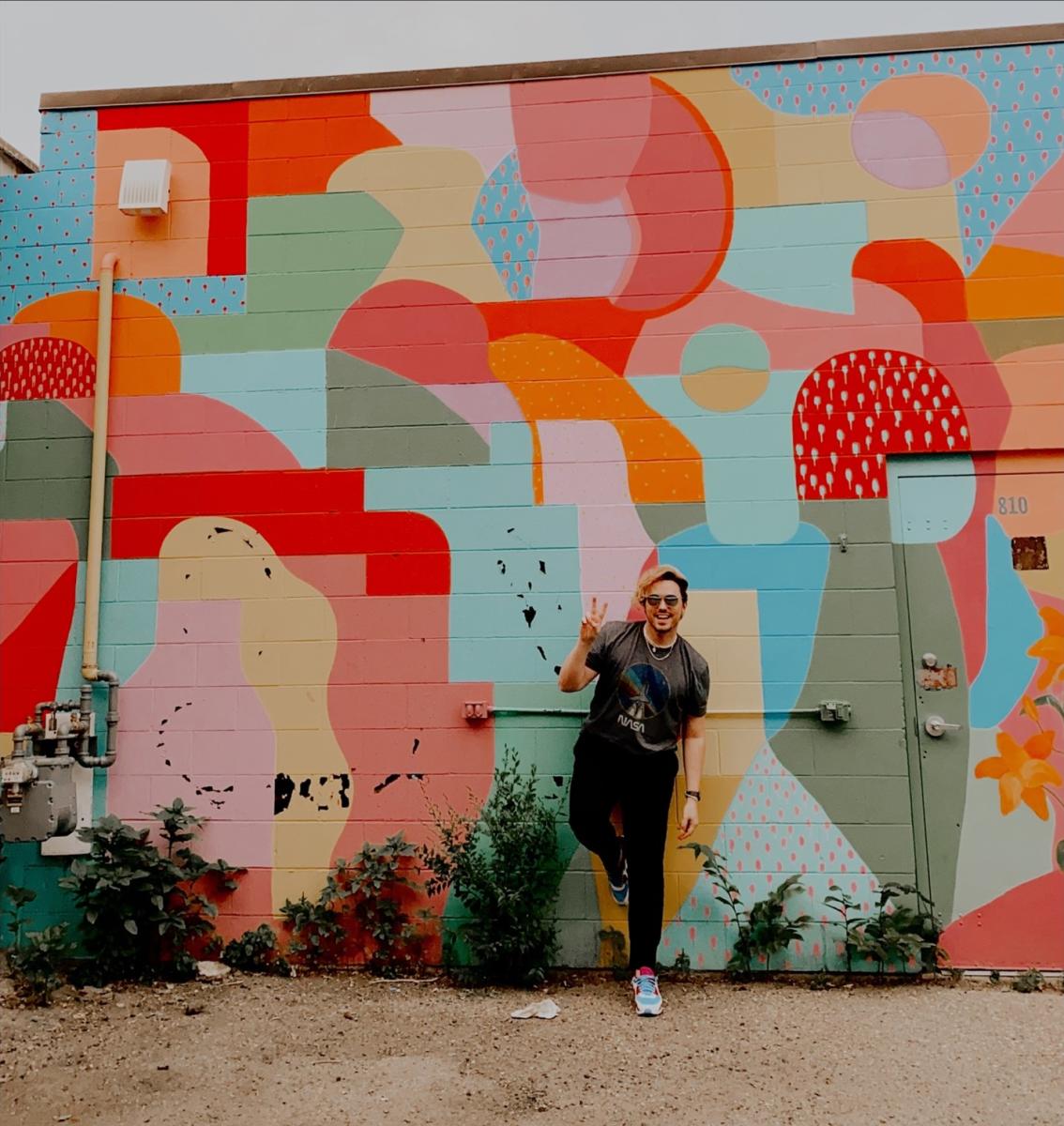 Daniel Dalman posing in front of a mural by Alt Haus Murals
#2 The Birdcage – 2nd Ave. Between 22nd and 23rd:
Located on the side of the Marhaba Restaurant this GIGANTIC mural gives you everything – a bird-catching flight, a flowering moment, the gaze of  SaskPower employees watching from their vehicle while you take a self-timer photo. EVERYTHING!
Why walk when you can scoot? Show off your sense of adventure and see the city from a whole new vantage point! The Boutique is taking over our summers (and streets) with these rentable scooters. And skip the location tag at the start of your journey off with a little bit of strategic signage and pose pre-windswept under the Broadway Theatre sign.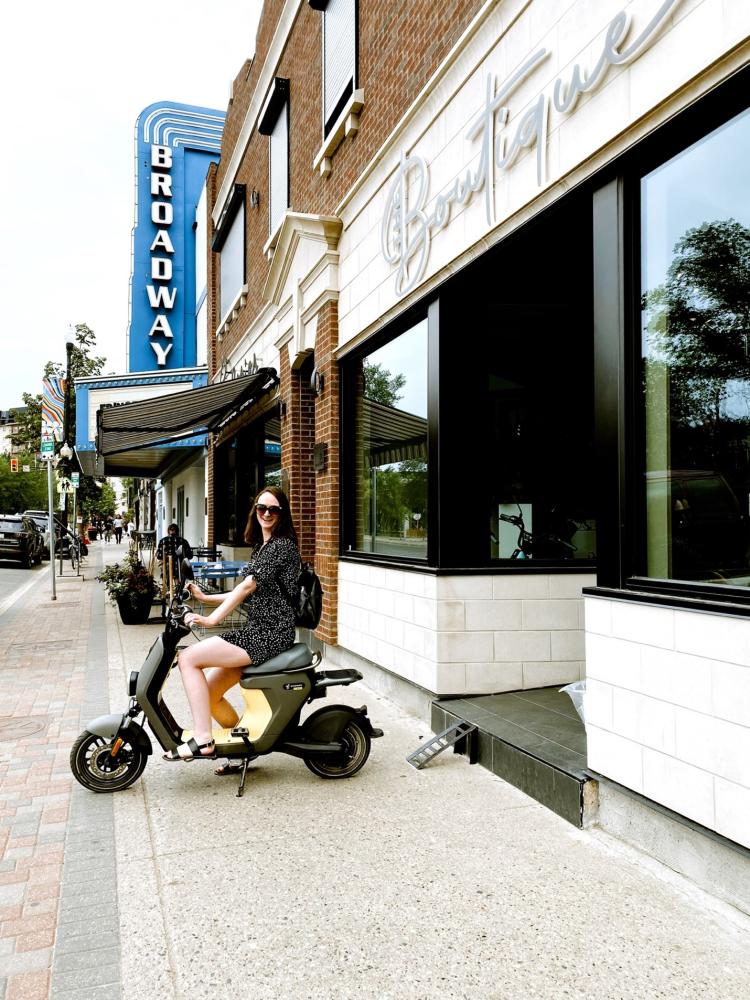 #4 Drinkle Building–3rd Ave.
Wandering down the side of the historic Drinkle Building is like walking through a gallery. You'll get portraits, you'll get graffiti, you'll get Spy vs Spy cartoons. You'll get, inexplicably, a full container of cabbage rolls (?!) which I assume is a part of some sort of performance art. Pick you fav and strike a pose. Personally, I am sweet on the giant bee.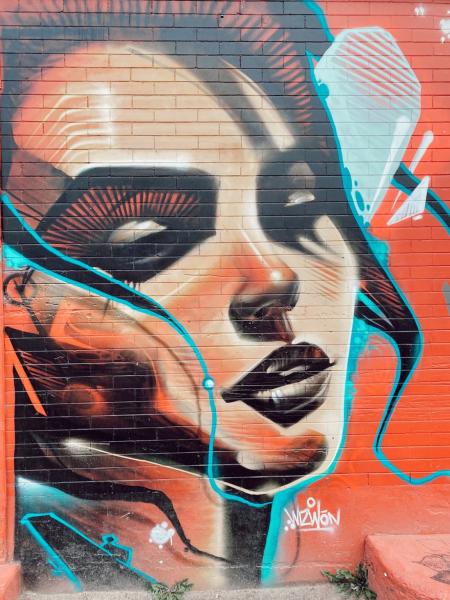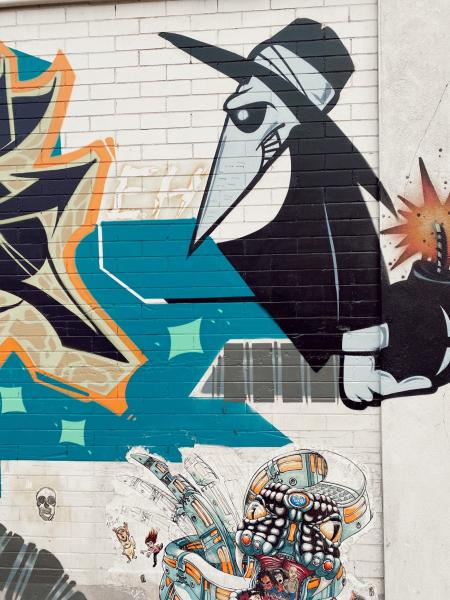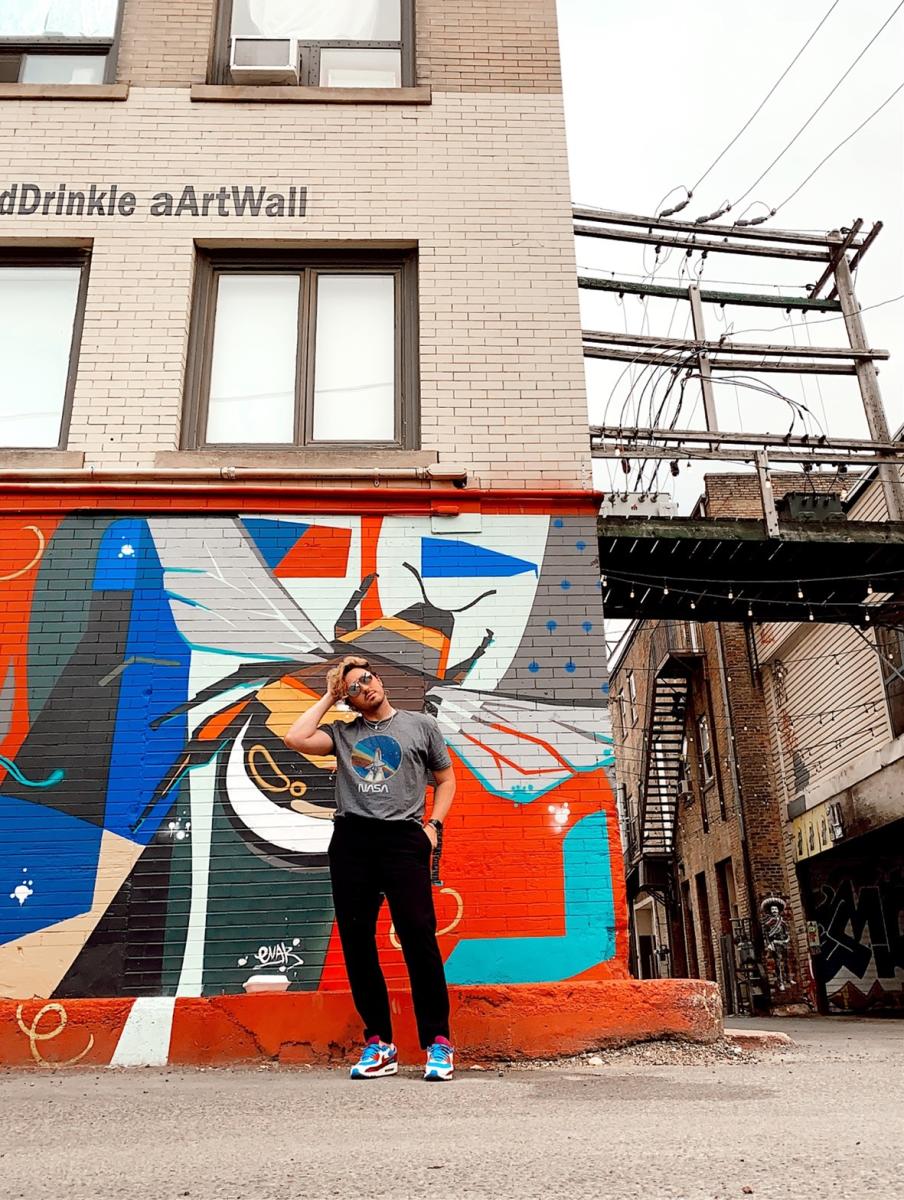 #5 Rotary Park + River Landing
The skyline around the river is a sight to behold. Lush greenery, the river, and banks. Then surrounding it–the architecture of our fair city. And no offense to the Bessborough, but chances are your grid has already seen it. Chilling in Rotary Park and glimpsing River Landing in the background? INSTA ICONIC.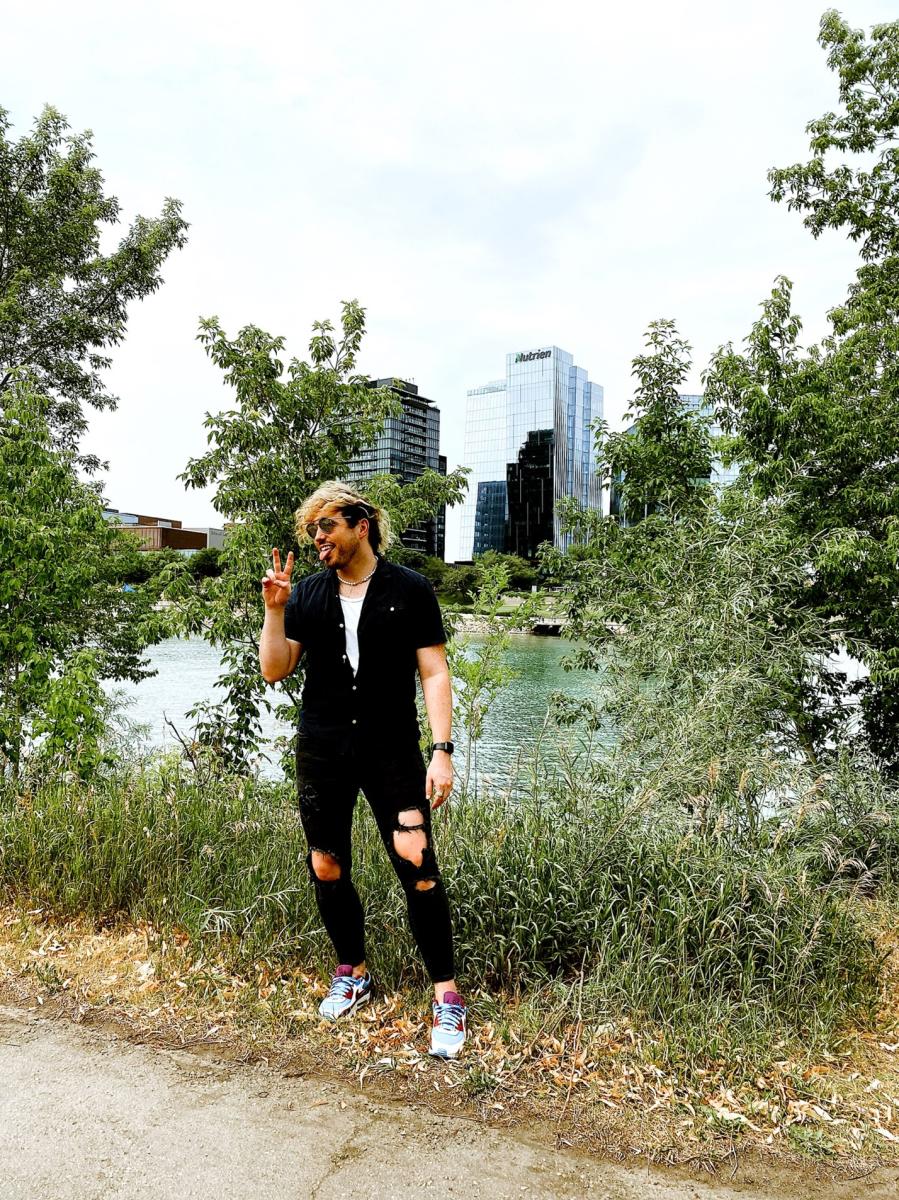 Feeling a little bougie? Yeah! A little playful? You bet! The lobby of the Alt Hotel is the perfect blend of both worlds. Here guests can strike up a game of pool or lounge in the lounge (how novel!). My recommendation – post yourself looking all cool sinking a corner shot at the pool table then retire to the lounge to count the seconds till your insta-crush likes it. My record? 48 hours!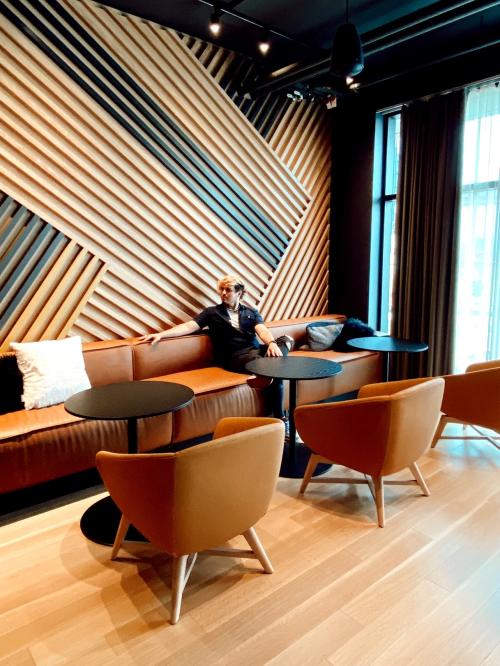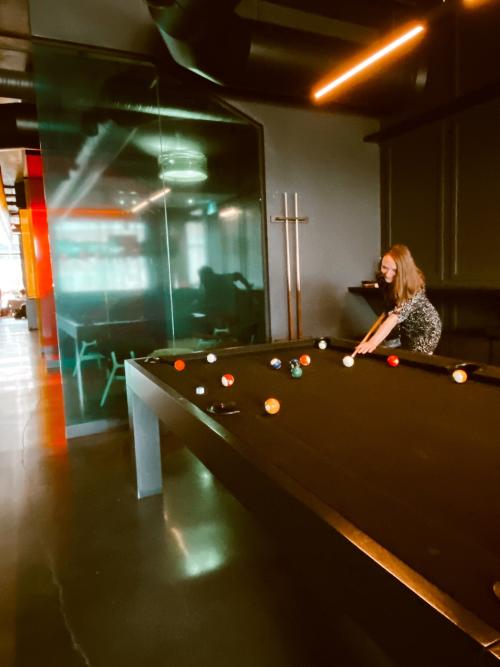 #5 Back Alley – 2nd Ave.
This tight little alley-way (which is a one-way, apparently?!) was once the location of the Pink Wall. RIP salmon brother. I now dub thee ROCKET FACE. I love these recent additions (Chris Morin that you?) as they perfectly summarize how you'll be blasting that quality content into your follower's eye sockets when posting from here!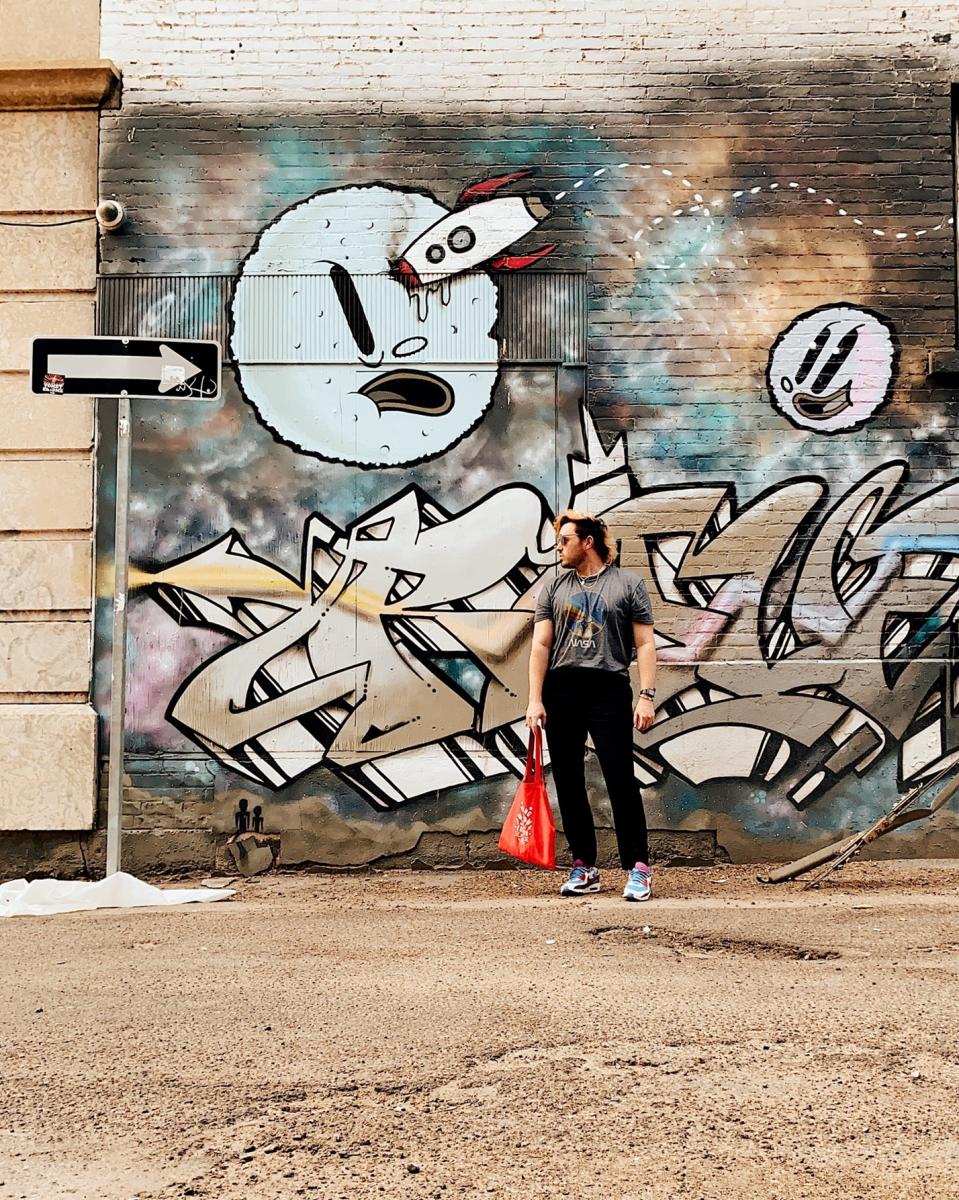 There truly isn't a sweeter (get it?) Instagram spot than behind the hot pink rope, amid the candy and confections at The Shoppe. In the very towers that made our landmark spot so iconic, this little slice of decadence is full to the brim with every type of treat you could ever want. Treat yourself to a snack or two  (or, in my case 400) and treat your followers with a pic featuring you, some neon ice cream treats, and a big bright grin!