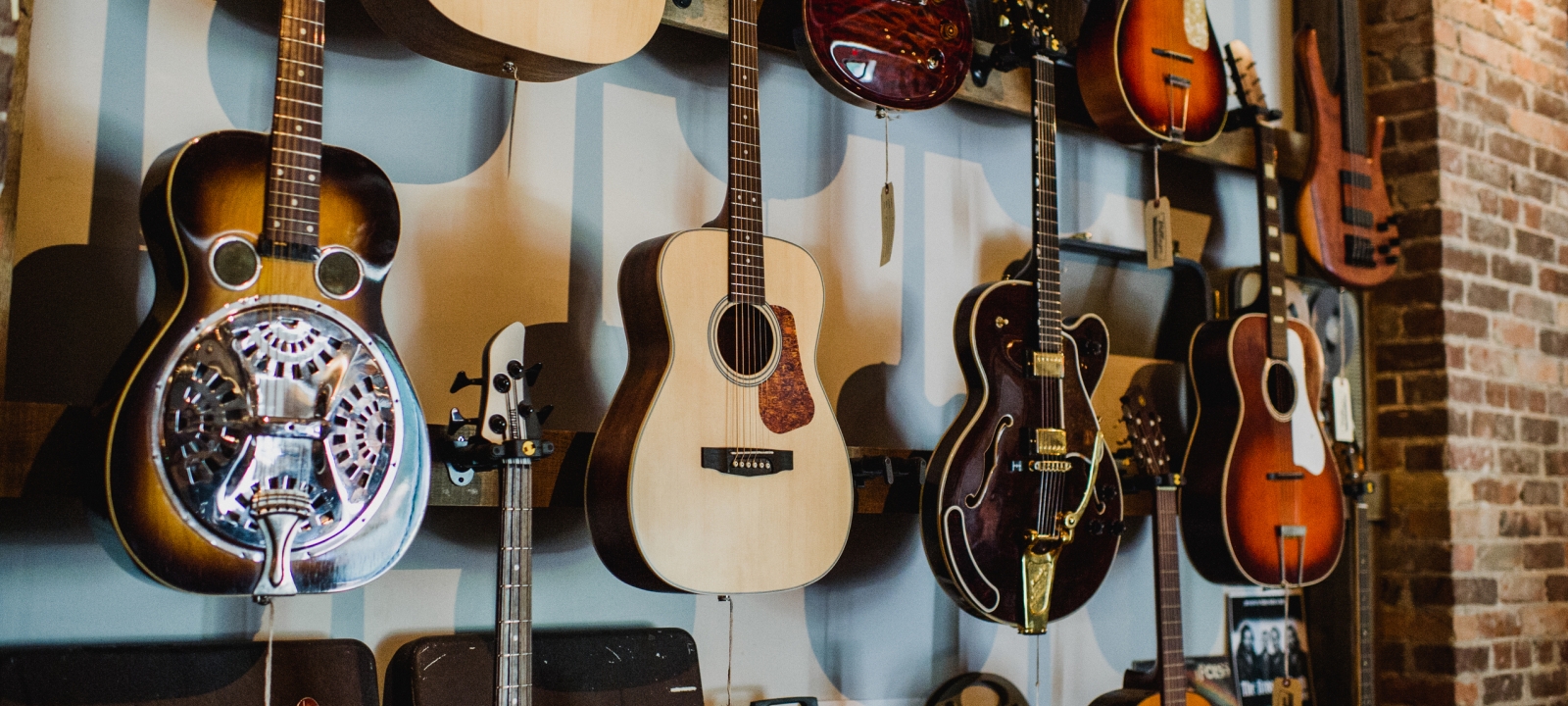 Guitaring in Saskatoon
Arts & Culture
,
Entertainment
Those of us that are old enough, especially those of us who are musicians, will remember H.E.L. Music on Broadway, which closed down at least a decade ago. I darkened the doorway there quite a bit,
Those of us that are old enough, especially those of us who are musicians, will remember H.E.L. Music on Broadway, which closed down at least a decade ago.  I darkened the doorway there quite a bit, from taking guitar lessons at MTM School of Music upstairs to doing in store appearances with my band in the 90s.  The Vinyl Diner occupies part of the upstairs space still, so it's nice that music still floats around that building on Broadway.
While you can't shop at H.E.L. any longer, nor at now defunct stores like Mother's Music or Underdog Music, there are still cool places in Saskatoon to shop around for a new axe.  Of course, there are also pawn shops, Kijiji, and there's a Facebook group for purchases and trades in Saskatoon (let me tell you, guitar deals are a very dangerous thing to have pop up in your newsfeed every day if you want to be able to pay your bills).  I'm sure there are a few that I'll miss with this list, but let's look at both the big retail stores and some of the master craftspeople we have in the city. 
First of all, it's worth noting that there's a Guitar Show on May 7th in Saskatoon at The Western Development Museum.  They have exhibitors and stores coming from Saskatchewan and Alberta.  It'll cost you $10 to get in and it sounds like they'll have everything from guitars to amps and other accessories. 
(More info at www.saskatoonguitarshow.com).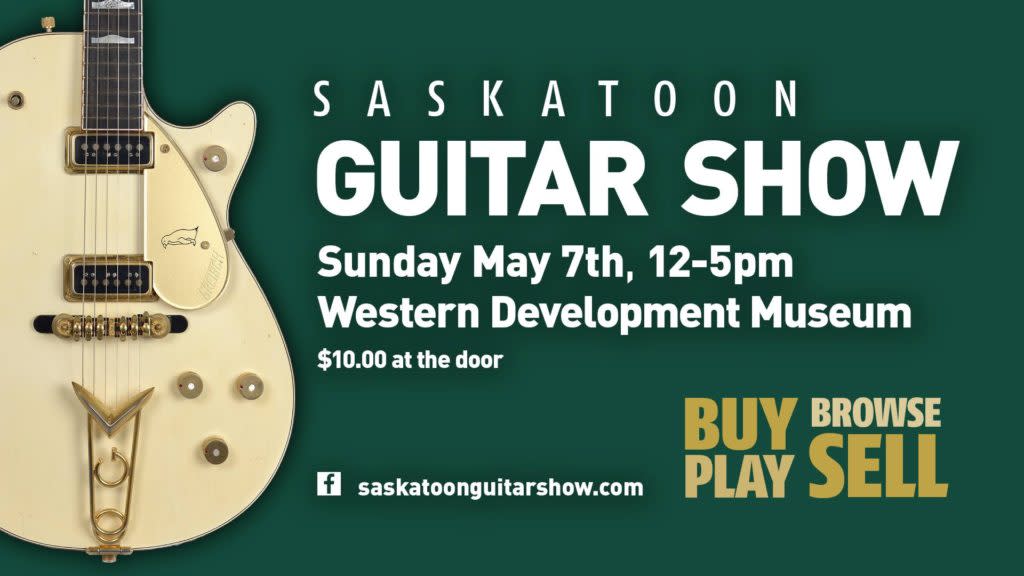 In terms of stores you can find permanently in town, there are really three big players these days.  If you want to see them pull out their hair, head on in and show them how well you can play Stairway to Heaven (kidding --- they hate that). 
https://www.instagram.com/p/9sADMBlcKX/?taken-at=362859142
This one comes as no surprise, I'm sure.  L&M is a big Canadian retailer --- their first store opened in 1957 on Yonge Street in Toronto.  Their breadth goes well beyond guitars and into almost any musical instrument you could want.  In Saskatoon, they have two stores --- the big one on 43rd Street in the North Industrial Area and the old Mother's Music location on 8th Street.  I'm not sure if a lot of people would consider L&M 'the man' or dismiss their street cred based on their large size and corporate situation, but what I do know is that they've always treated me well as a customer.  And the majority of their staff consists of local musicians, including, I believe, at least one former H.E.L. staff member.  It's the biggest store with the most gear around, and it's always fun to peruse. 
https://www.instagram.com/p/BGcrvorjPe_/?taken-by=villageguitars
Village Guitar & Amp Co.
This boutique guitar store on 20th Street in Riverdale has a lot of personality and some cool guitars.  Everything from reasonably priced entry level Fender Strats to a 1954 Blackguard Fender Esquire at $40,000.00.  Admittedly, I've never actually purchased a guitar there, but I've bought some pedals; they have some neat-o boutique gear from smaller companies you won't find at the big name brand stores. And aside from shopping for guitars, I've also been to some events and concerts there.  I once went to an album release party that featured a local chef making a new dish for each mini-set the band played.  Village transforms from a retail space into an atmospheric venue for gigs and private events, making it even more of a cultural icon in Saskatoon.
https://www.instagram.com/p/uQocNNPQBc/?taken-at=275065341
St. John's is a few steps away from the old H.E.L. location on Broadway.  I bought my first electric guitar there.  I don't think they have as many guitars on display as L&M, but St. John's is another store that supports rentals and a myriad of instruments you might need for band.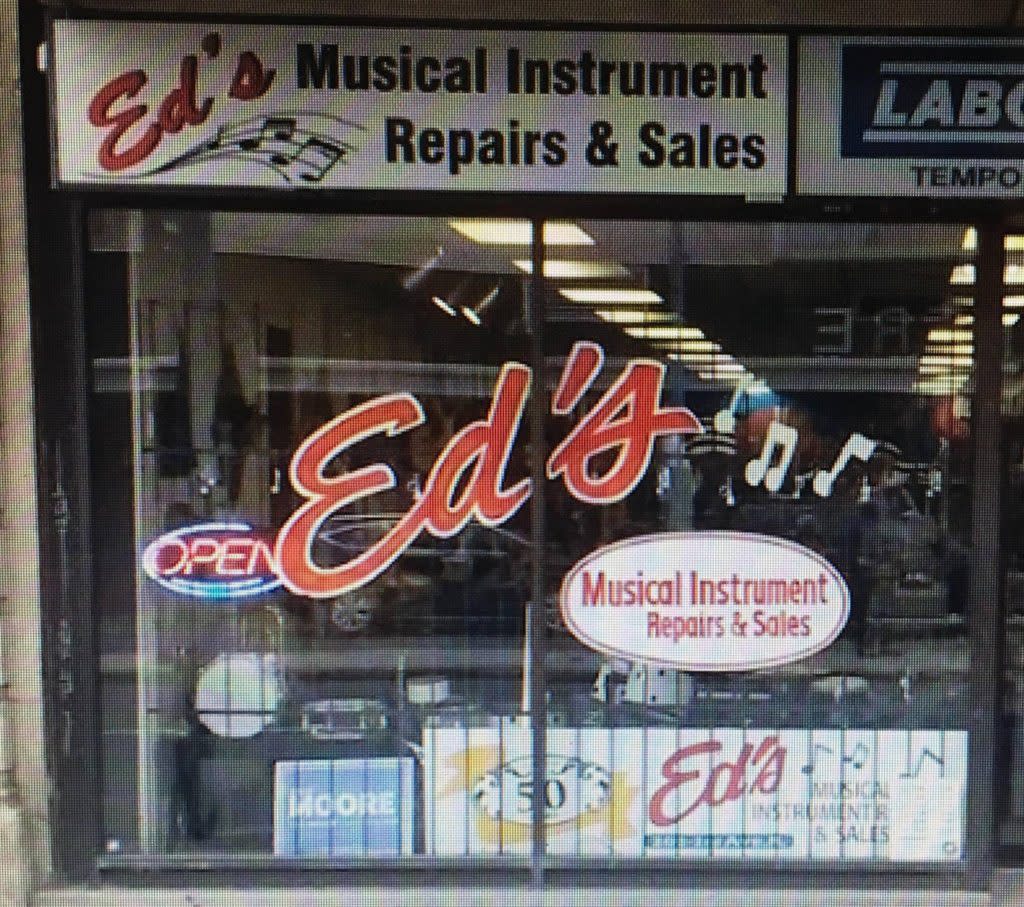 Ed's Musical Instrument Repair
This is a little store that used to be on Broadway --- if I remember correctly, it was underneath Lydia's in the Farnham Block for years.  Now it's downtown, near the bus depot.  It's probably more for instrument repair, but they have a few odds and ends.
And now, we switch gears from retail spaces to a few of the master designers and builders of fine stringed instruments who are from Saskatoon and sell to the world.
https://www.instagram.com/p/BS2DEQEBk5W/?taken-by=dingwallguitars
Sheldon Dingwall's bass guitars have become internationally known; many of them are sold in boutique stores in the US.  The first Dingwall shop went up in flames with the 1990s Uncle Ed's Furniture fire.  Once, when his shop was in H.E.L., I got to try a prototype guitar he had been working on, which was as light as balsa wood --- it was insane.  But while Dingwall sometimes has guitar lines, he is known for basses, specifically, his unique system of fanned frets.  I'm sure these would have a learning curve, but they have several benefits, like allowing for a longer scale on the bass side and a shorter scale on the treble side of the guitar.  It's an innovative design, so it's no shock that there are a long list of professionals that endorse Dingwall from a local like Earl Pereira to infamous session musician Lee Sklar.
https://www.instagram.com/p/BMt9IGNAMI7/?tagged=furyguitars
A recent Saskatoon Star Phoenix article noted that Sheldon Dingwall met Glenn McDougall, maker of Fury Guitars, when he was 16 years old.  McDougall passed away in February, just short of his 80th birthday, after a long career as guitar manufacturer, sometimes referred to as "Canada's Leo Fender." Fury itself was founded in 1962, creating guitars that McDougall called "pleasing to play," with balanced tone, high output power, and sustain so good you could go get a sandwich and come back before it rang out.  To be honest, I'm not sure what happens with the company now that its lead owner and designer has passed, but those guitars are out there for you to get your hands on.  And it's a piece of Saskatoon guitar history I couldn't ignore.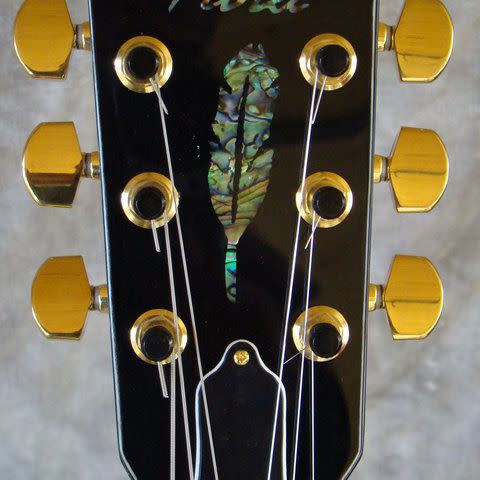 Darrell Pura is a luthier, or, one who specializes in custom building, restoration, and repair of string instruments from guitars to things like Irish bouzoukis and mandolins.  The instruments built by Pura are all hand made, by Pura himself, using woods and other elements that he himself has selected.  If you want something built for you --- Pura Guitars is the place to do that. 
And hey, if none of those float your boat, there's also the guitar and amp combo from the ole' Sears catalogue.