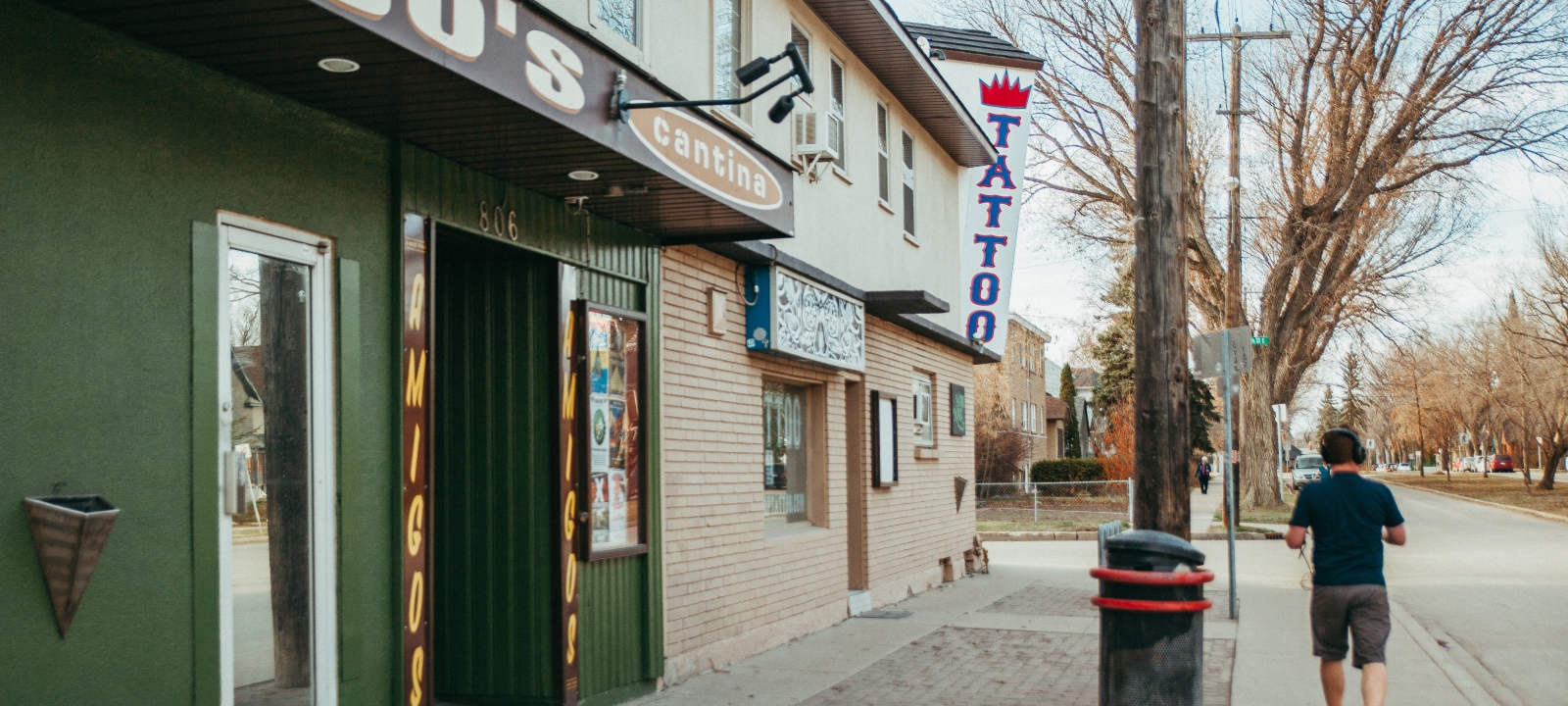 Saskatooning: YXE Underground Podcast
Saskatoon is a hidden gem full of other hidden gems. YXE Underground is one of them! We virtually caught up with Eric Anderson the host of and brain behind this wonderful podcast to learn a little bit
Saskatoon is a hidden gem full of other hidden gems. YXE Underground is one of them! We virtually caught up with Eric Anderson the host of and brain behind this wonderful podcast to learn a little bit more about it.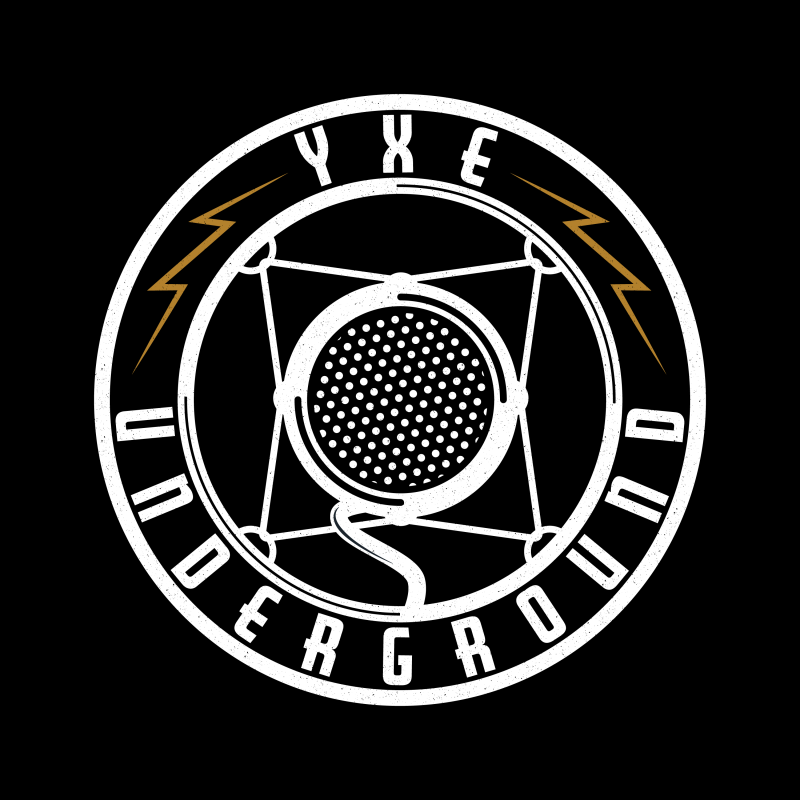 YXE Underground is a local, independent podcast that features interviews with people who are doing great things in our community but are flying under the radar. I have the privilege of meeting them in person and learning about what they do and why they do it! The podcast focuses specifically on people in Saskatoon and it's been amazing meeting so many incredible people in our community. 
 

What inspired YXE Underground 
I worked for CBC Radio as a journalist for eight years in Saskatchewan. Six in Regina and two years in Saskatoon. It was a wonderful experience and I learned so much about how to make great radio. I especially loved interviewing people who love what they do. I always figured there was another level of people in Saskatoon who were doing great things for our community but were under the radar. These people were not seeking the spotlight, but that doesn't mean their work wasn't worthy of celebration. I just didn't have time during my CBC days to find these people. 
When I took the job of Communications Leader at Sherbrooke Community Centre here in Saskatoon in 2016, I had a bit more work-life balance. So I thought why not use some of my free time to find these "underground" people in Saskatoon and interview them. I love listening to podcasts and nothing was really stopping me from launching one except a good idea. I thought this idea would connect with people in Saskatoon and I feel fortunate that it has. 
 
Do you have any favourite podcasting moments so far? If so, what are they? 
So many favourite moments! I was able to spend an entire day with the grade eight EcoQuest class on a very chilly December day. EcoQuest is an outdoor education program that uses land-based education in its curriculum. It was so much fun tagging along with the students as they did a city-wide scavenger hunt. It was also a good reminder that I do not have the energy of a teenager!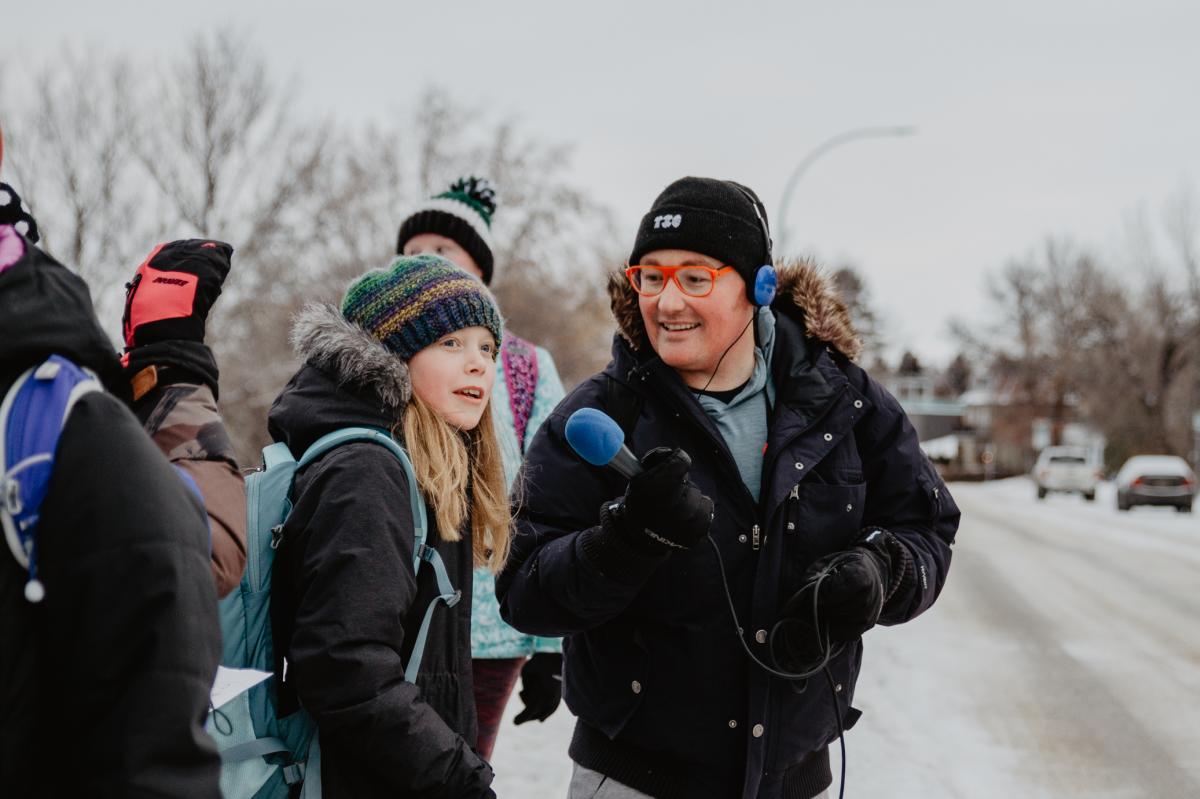 Another one that stands out is spending time with Saskatoon Police Constable, Derek Chesney. He served in the Cultural Relations Unit for five years and he really opened my eyes to how culturally diverse Saskatoon has become. Chesney is also a great example of how kindness and empathy can go a long way in building bridges between different groups of people.  
One last one...my podcast photographer, Janelle Wallace, and I went out to Farm One Forty last summer to interview Arlie LaRoche. She was giving us a tour of the farm when this enormous summer storm rolled through and we had to run and seek shelter behind a pig shelter! Arlie then led us back to my car and we drove back to her house. When we pulled into the driveway, the winds were so strong that we couldn't open the car doors. Eventually, the storm passed and we were safe thanks to Arlie. I was recording the entire time so I released that audio as a bonus episode and it turned out to be one of the most downloaded episodes in the podcast's history! 
 

What do you think makes Saskatoon a unique place to live, work, and host a podcast? 
I think it is our diversity. There are people from all over the world who have made Saskatoon home and what I especially love is they want to make their communities a better place to live and work. There are lots of challenges in our city but what inspires me, and what I hope inspires listeners as well, are the people rising to meet these challenges. This season, I've done interviews with people who are doing work in fields such as truth and reconciliation, immigration, food security, drug reform and long-term health care. The common theme in all of these interviews is people who are passionate about making their communities a better place to call home. Saskatoon is rich with compelling, inspiring and positive stories, which is a podcaster's dream! 
 
Do you have a dream Saskatonian you'd like to interview? 
I really want to interview April Sora. April is the Immigration, Diversity and Inclusion Consultant with the City of Saskatoon. She does so much to help make our city so diverse and interesting. She is also quite humble. I have been trying to convince her to appear on the podcast for the last year. I am hoping when Season Three launches in September to get her on the podcast! 
 
Favourite way to go Saskatooning (we have to ask ;) )
Walking our dog Fred on the Meewasin Valley trails and enjoying our city's incredible restaurant scene. I really miss going to eat at places such as Odla, Primal, Hometown Diner and Hearth, but I am so proud of how Saskatoon's restaurants have been able to pivot so quickly during the pandemic and provide some really creative take-out options.  
How can people listen and keep up to date with what is happening with the podcast? 
People can subscribe for free to YXE Underground on Apple Podcasts or wherever you find your favourite podcasts. A new episode drops on the second Thursday of every month (except July and August when I gather interviews for the next season). You can also find the podcast on Facebook, Twitter and Instagram. I am so lucky to work with local photographer, Janelle Wallace, who takes stunning photos for every episode. The podcast would not be as popular on social media as it is without Janelle's talents. 
Check out the YXE Underground website here!
All photos, including the cover photo, are by Janelle Wallace