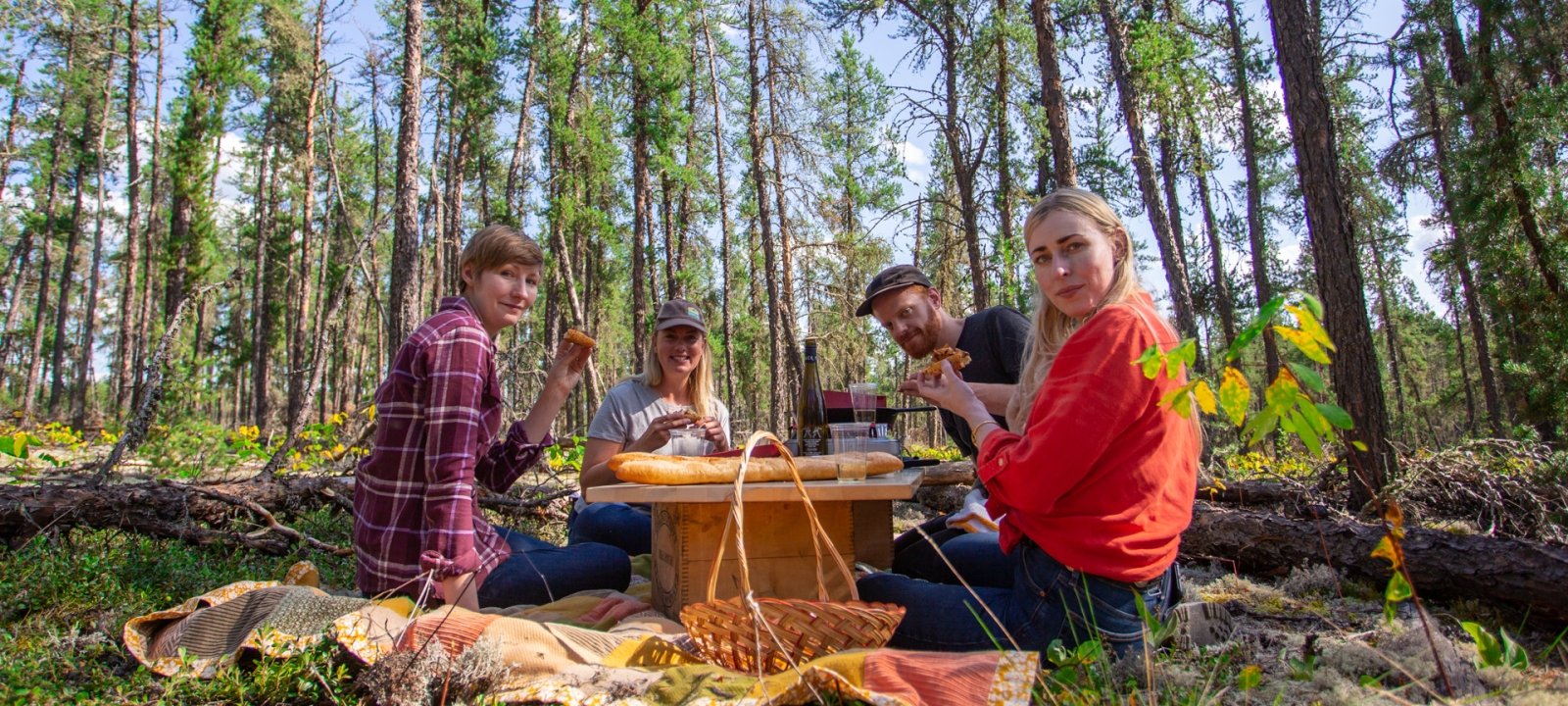 Flat Out Food Series Chanterelles
Saskatoon chefs and wild chanterelles highlighted in Flat Out Food docuseries Chefs everywhere know about Saskatchewan thanks to our wild chanterelle mushrooms. That's because the province's unique
Saskatoon chefs and wild chanterelles highlighted in Flat Out Food docuseries

Chefs everywhere know about Saskatchewan thanks to our wild chanterelle mushrooms.
That's because the province's unique climate and terroir helps to produce some of the world's most vibrantly coloured and robustly flavoured chanterelles. And a few Saskatoon chefs are helping put our city on the national culinary map, thanks to these little forest jewels.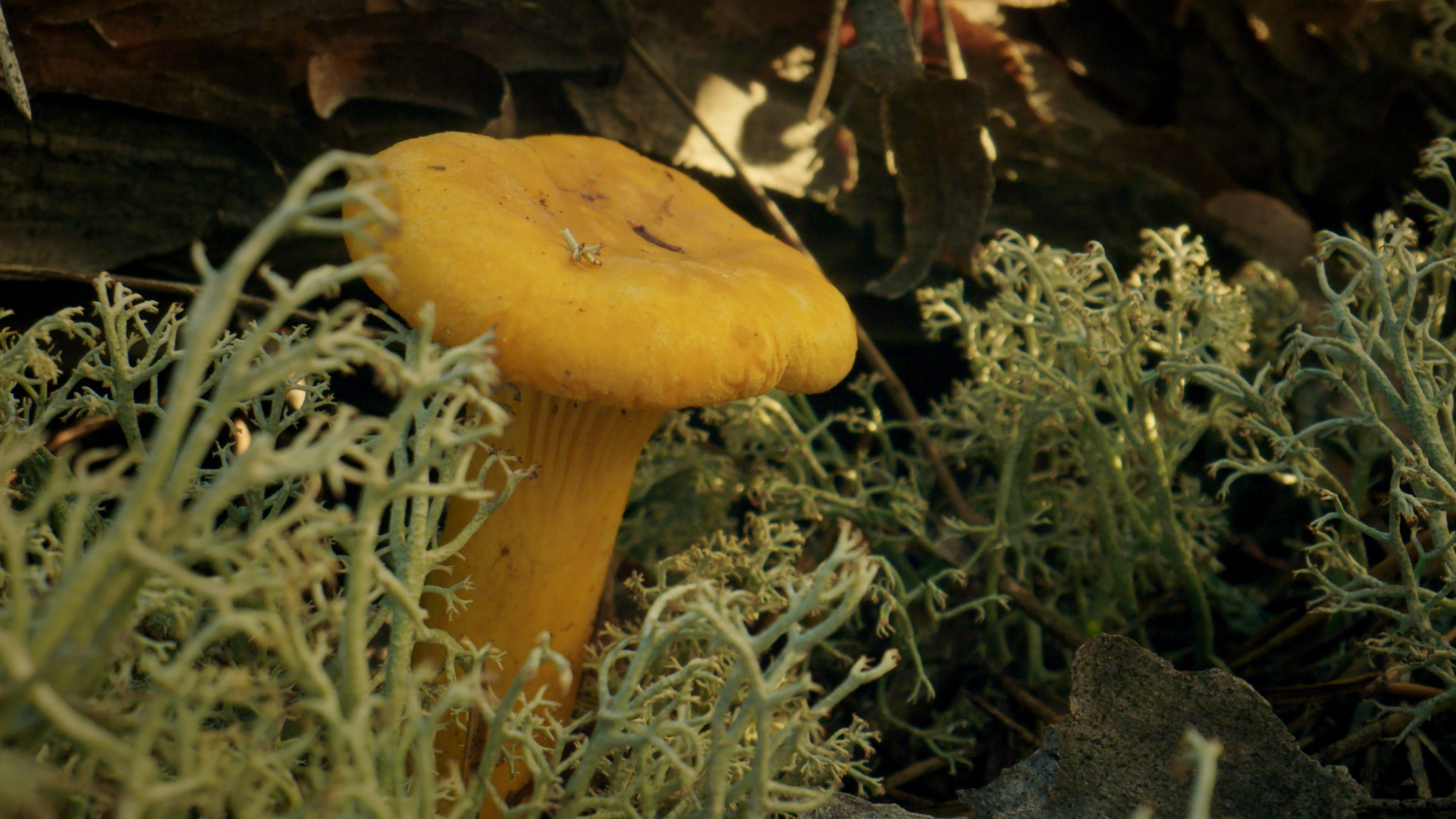 Beth Rogers and Thayne Robstad have been foraging mushrooms for years. They own the national-award winning Hearth Restaurant, a place that highlights the province's unique local food bounty. Another nationally celebrated Saskatoon chef, Christie Peters, (who co-owns Primal with fellow chef Kyle Michael) is also a huge fan of Saskatchewan's unique ingredients, especially chanterelles. She uses them often at Primal, where the focus is on time-honoured Italian food, whole animal butchery and pasta handmade with Saskatchewan-grown ancient grains.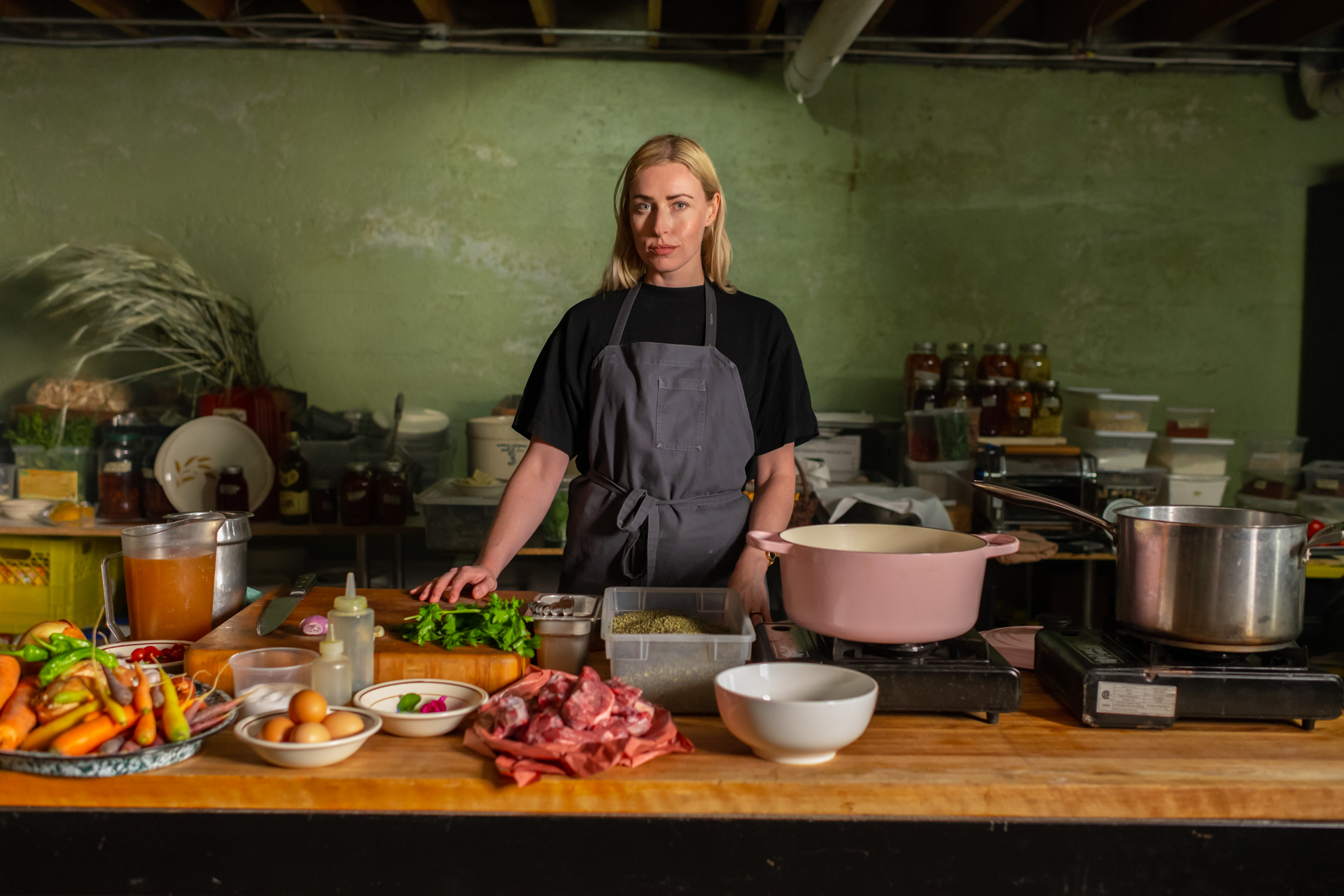 Beth and Thayne were kind enough to take me out mushroom foraging a few years back when I was researching my book, Flat Out Delicious: Your Definitive Guide to Saskatchewan's Food Artisans. We had such a great time – and I loved the story behind Saskatchewan chanterelles so much – that I had to get back in the forest with them. And I wanted to bring you all with us!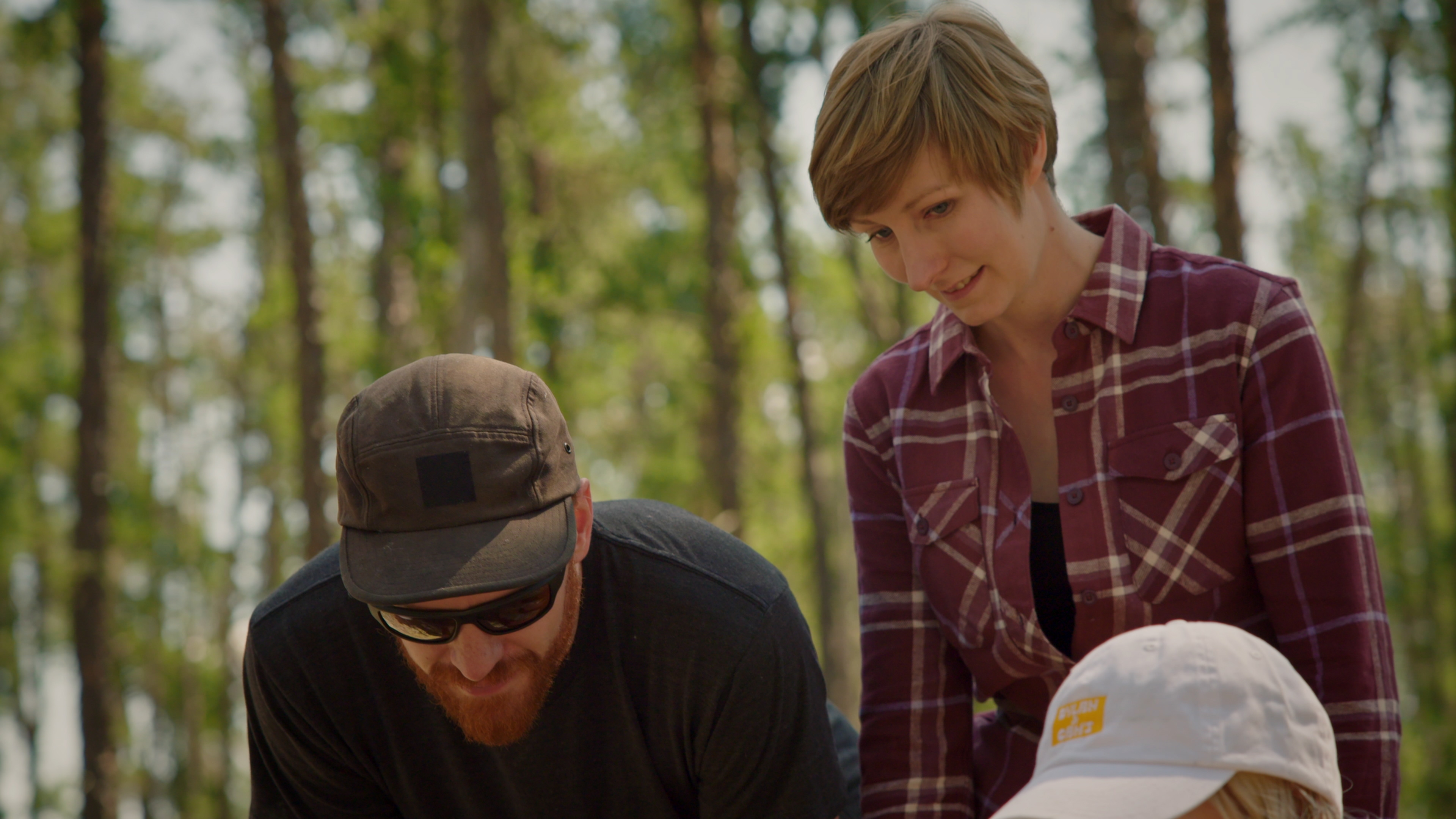 In the summer of 2020, we filmed a Flat Out Food episode focused on chanterelles in Saskatchewan's boreal forest (about three hours northeast of Saskatoon). Flat Out Food is a six-episode docuseries that traces Saskatchewan ingredients from the field to the chef's table and is based on my book, Flat Out Delicious. My co-producer and Flat Out Food's director Adrian Halter and I both felt our province's chanterelles and the chefs who love them deserved to be spotlighted.   
We invited Christie, Beth and Thayne's longtime friend, along for the 12-hour forest foraging and filming adventure. For many of Flat Out Food's crew members, it was their first time tasting a wild chanterelle, freshly picked from the forest floor. The day was an experience we'll never forget.
In the picking spots, it feels spongy underfoot from reindeer moss blanketing the ground. Crispy on the outer edges and cushy soft underneath, the moss has silvery tips that descend into earthen colours at the root. Chanterelles burst through the moss, often in the small spaces between fallen logs. Thanks to the moss's texture, the chanterelles stay clean, the bright orange colour easy to spot if you keep your eyes trained to the ground. Usually, when you find one, you'll find many more in the same area. Think of chanterelles as apples growing on a tree – except this tree, called the mycelia, is growing under the ground. If you go out, remember to forage respectfully, which means never clear-cutting an area and leaving enough mushrooms behind to repopulate.
Thayne and Beth's knowledge is gleaned from numerous foraging expeditions and time spent with professional foragers. An old growth forest is where chanterelles grow best. Thayne attributes it to nutrients from dying and rotting trees leaching into the ground.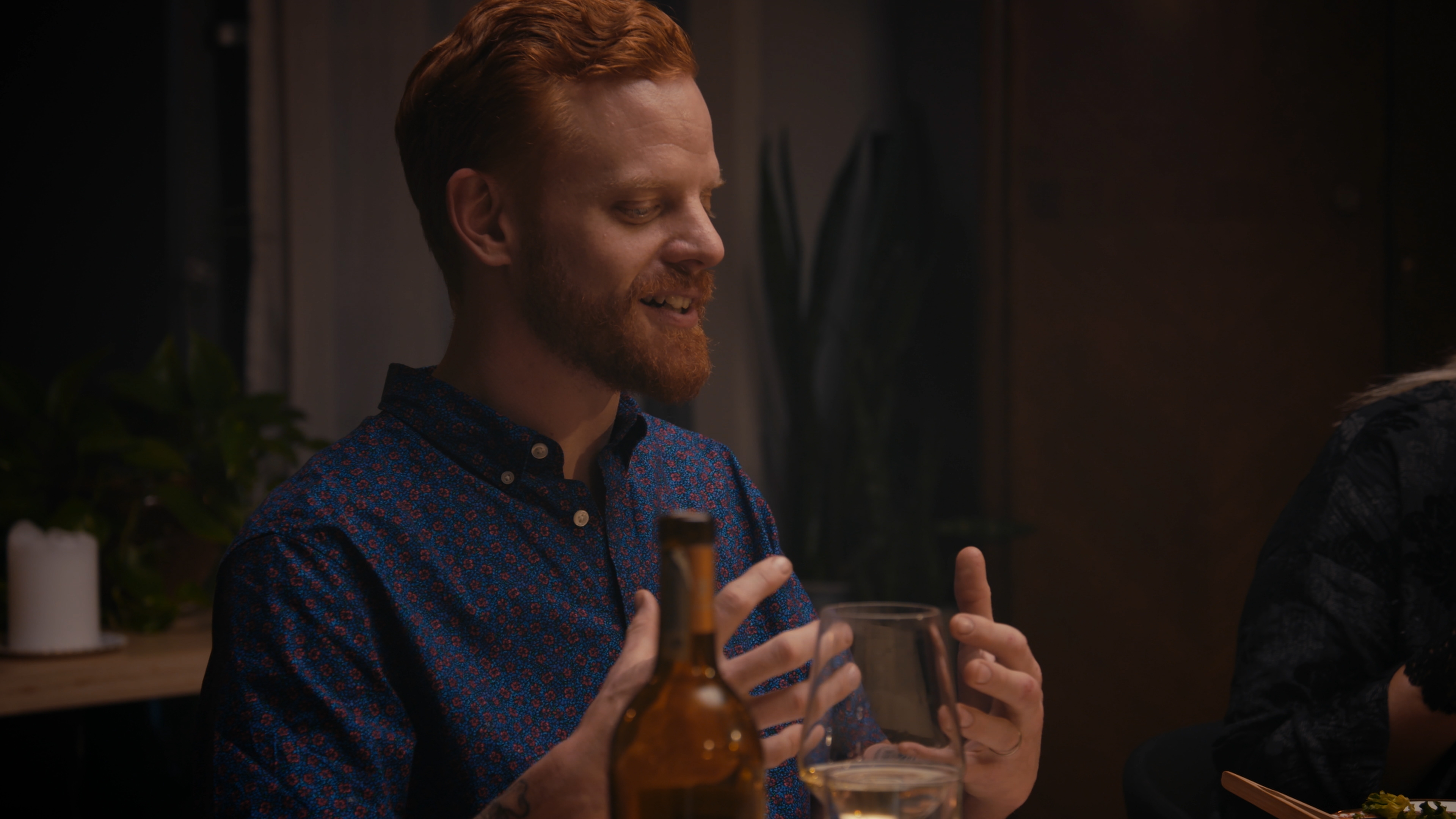 "You can walk 200 meters (towards) where it's been logged, and you won't find a single mushroom."
Gnarled trees, with twisted branches signal an old growth forest. So too does a forest floor littered with trees, fallen so long ago they've become part of the ground.
The mushrooms live in symbiosis with the trees - their health helps determine the mushrooms' health. A varied terrain that helps capture moisture is also ideal for chanterelles.
"(Chanterelles) should probably be on our flag," said Beth. "We love food that is naturally from the land. These mushrooms taste like how the forest smells."
Sharing that expression of Saskatchewan terroir is the couple's focus at Hearth. My favourite starter on Hearth's seasonal menu features wild mushrooms the couple foraged and is served with melty cheese and topped with sprigs of reindeer moss.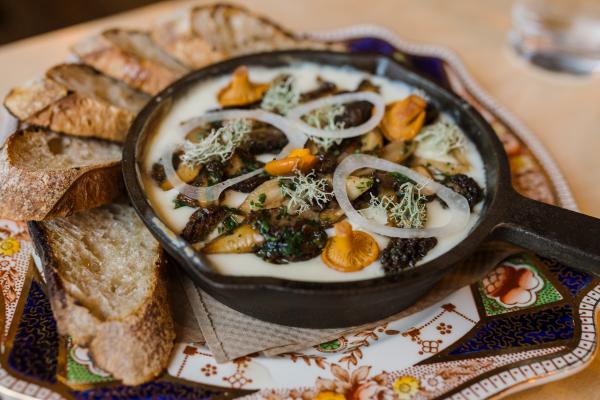 Look for fermented chanterelles on Primal's menu from time to time. Christie preserves the harvest in her home fermentery, which we also got to visit for Flat Out Food. A big part of the hyper-sustainable and hyper-local ethos at Primal is preserving as much of Saskatchewan's harvest as possible to use throughout the cold winter months. It was how people survived here before global food supply chains, after all.
"The way we look at it, these mushrooms are a concentration of this (forest)," said Thayne. "When we cook them, we concentrate them again. It's like a punch in the face of forest."
Saskatchewan's drier climate means the chanterelles are small and the flavour is concentrated, making the province's little forest jewels in demand globally.
It's just one more reason to be proud of Saskatchewan's diverse local food bounty.
Watch Flat Out Food's CHANTERELLES episode Wednesday, March 31 and Saturday, April 3 at 10 pm CST on Citytv Saskatchewan's channels, live on the Citytv app and at https://www.citytv.com/video/live/.
Follow Flat Out Food on social media:
Instagram: @FlatOutFoodSeries (www.instagram.com/flatoutfoodseries/)
Facebook: Flat Out Food Series (https://www.facebook.com/flatoutfoodseries)
Twitter: @FlatOutFoodSeries (https://twitter.com/FoodFlat)