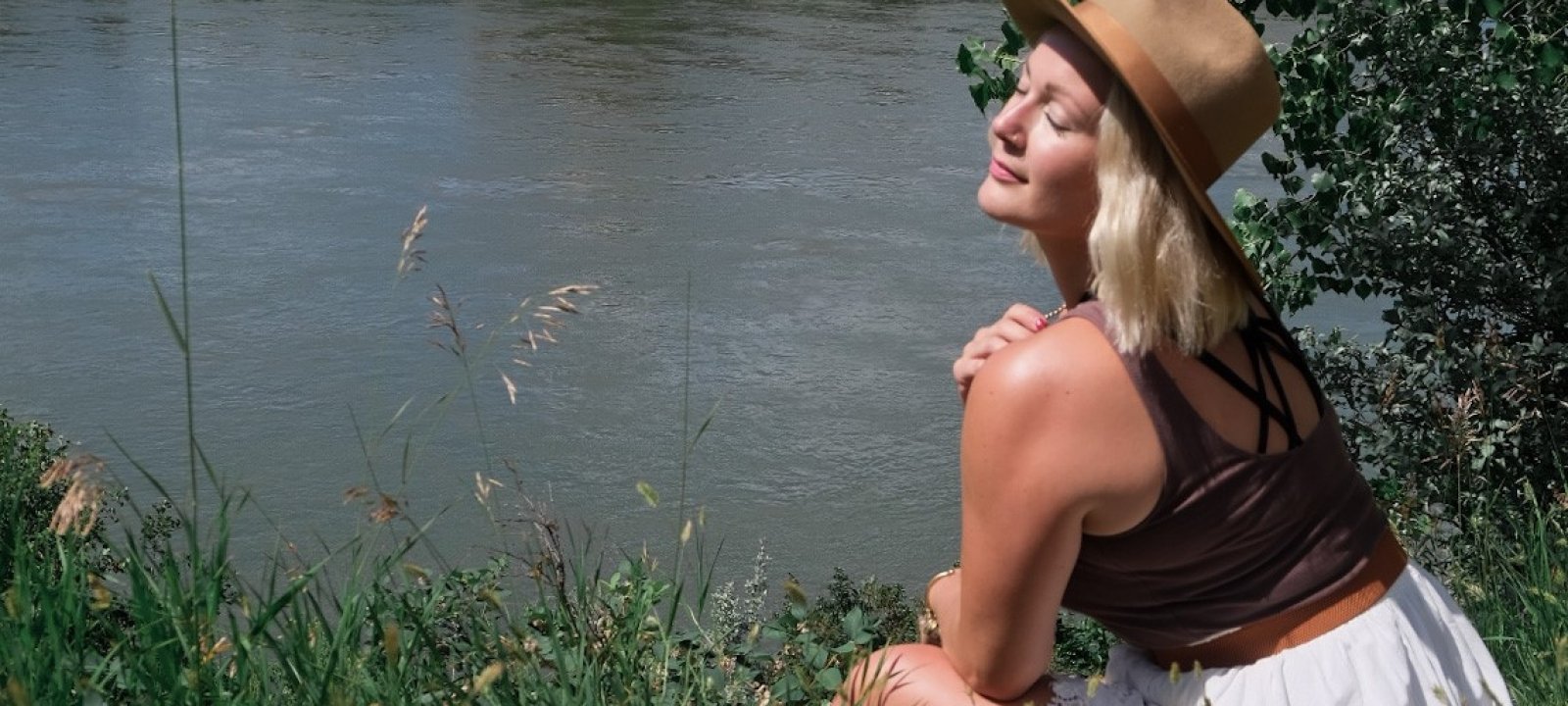 Five Instagram Worthy Locations in Saskatoon in the Summer
Saskatoon in the summer is so gorgeous it deserves to be on your Instagram feed! There are a lot of amazing spots to check out! I joined forces with Tannis Miller of DTNYXE to find 5 can't-miss summer
Saskatoon in the summer is so gorgeous it deserves to be on your Instagram feed! There are a lot of amazing spots to check out! I joined forces with Tannis Miller of DTNYXE to find 5 can't-miss summer 2020 Instagram locations!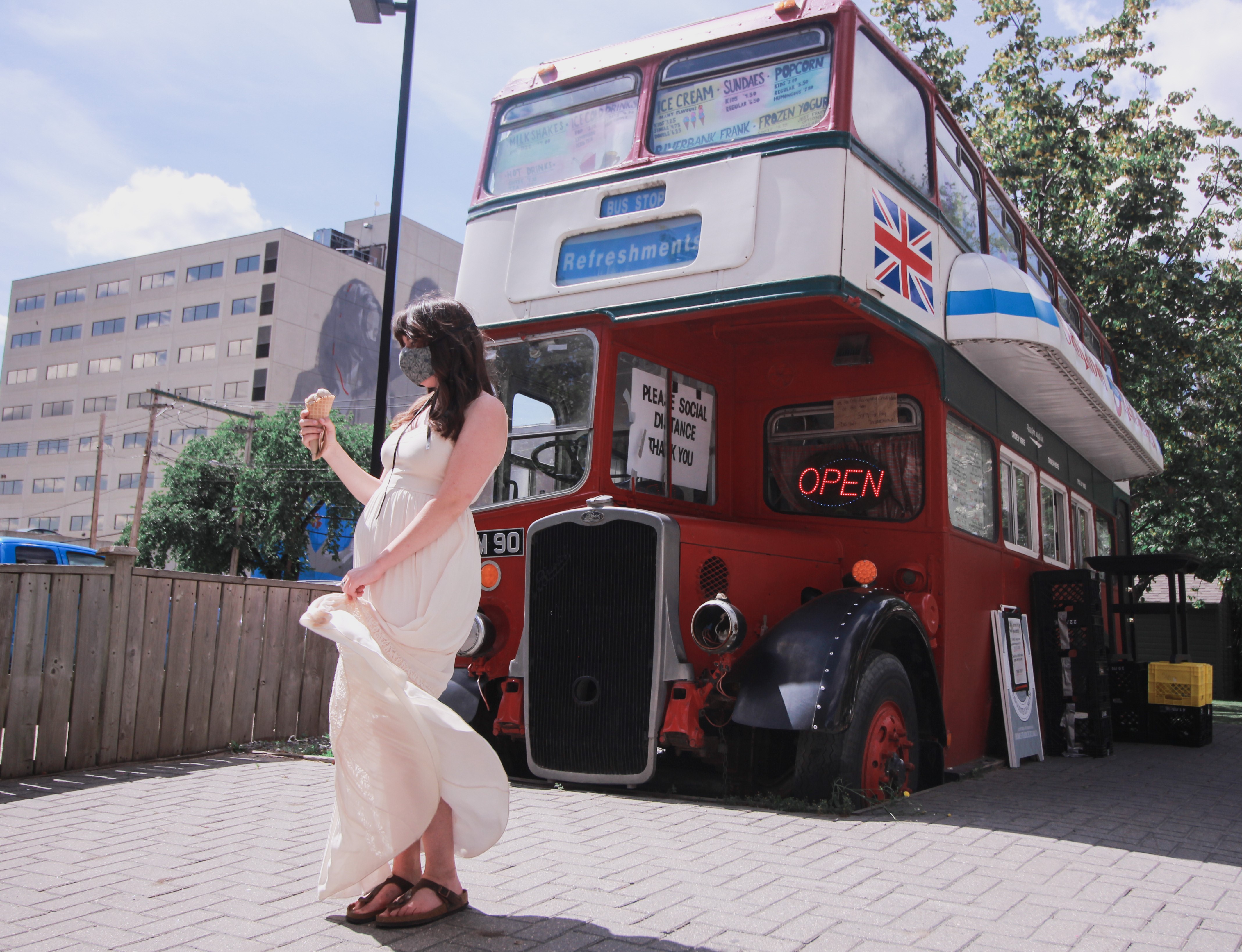 Located in Downtown Saskatoon, right in front of the gorgeous Delta Bessborough is this adorable double-decker bus! It may seem out of place in a city like Saskatoon, being in Canada and what have you, but it is a Saskatoon summer must-visit! Grab your favourite ice cream or one that will look good with your outfit (no shame in the Instagram game) and strike a pose!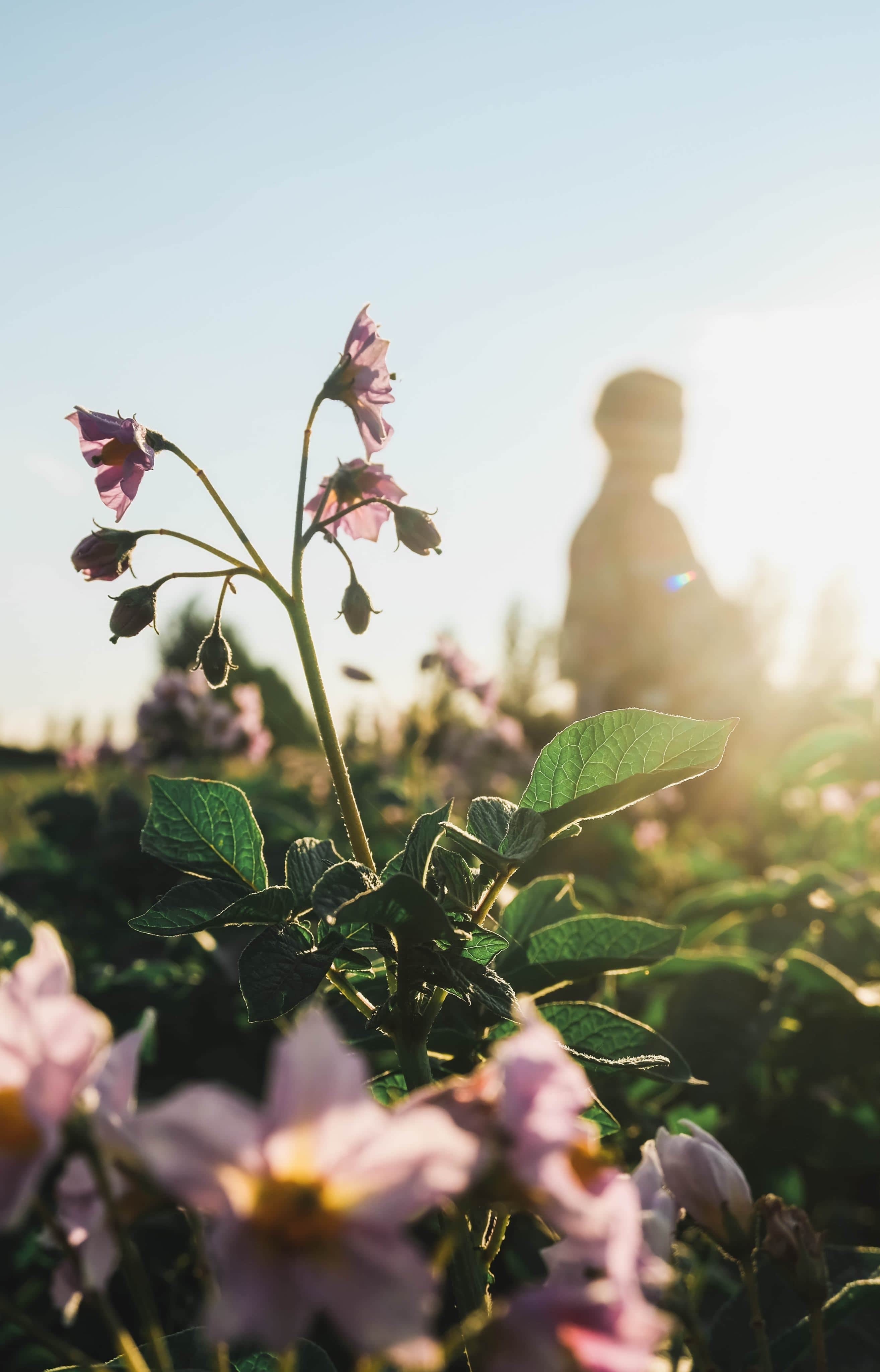 Beautiful all year round this farm and distillery becomes an Instagram-lovers paradise during flower season! Go out to the farm, enjoy a cocktail and then pick yourself some flowers with your friends! The flower buckets are only $35 and you can fill them with as many flowers as you want, plus you'll look super cute posing in a field of flowers.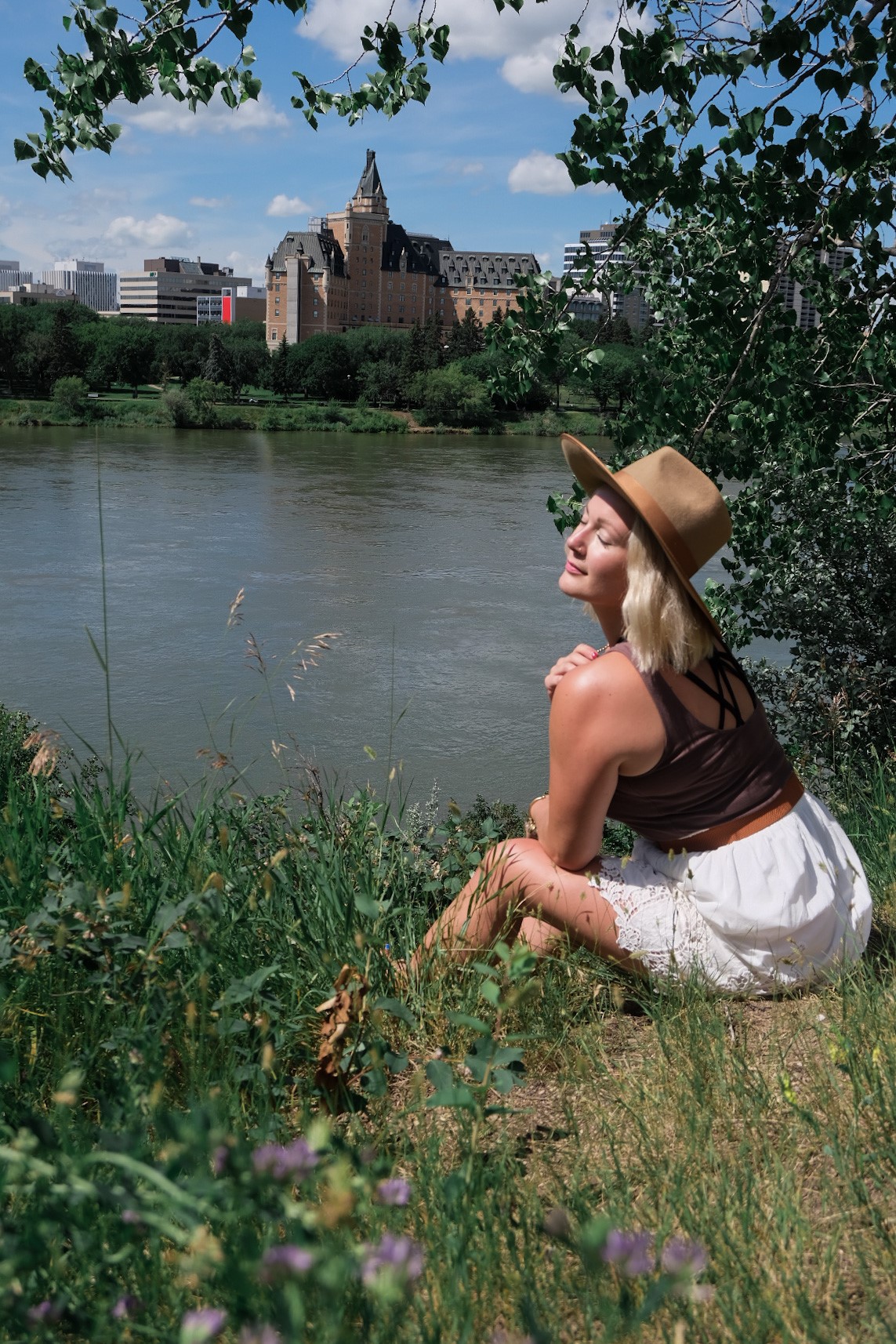 There are so many amazing Instagram worthy locations along the Meewasin trails, especially in the summer, but our favourite this year is near the corner of Saskatchewan Crescent and 16th street east! Walk off the train a bit for the best views of the Delta Bessborough and the South Saskatchewan River! 
Four: Wall Art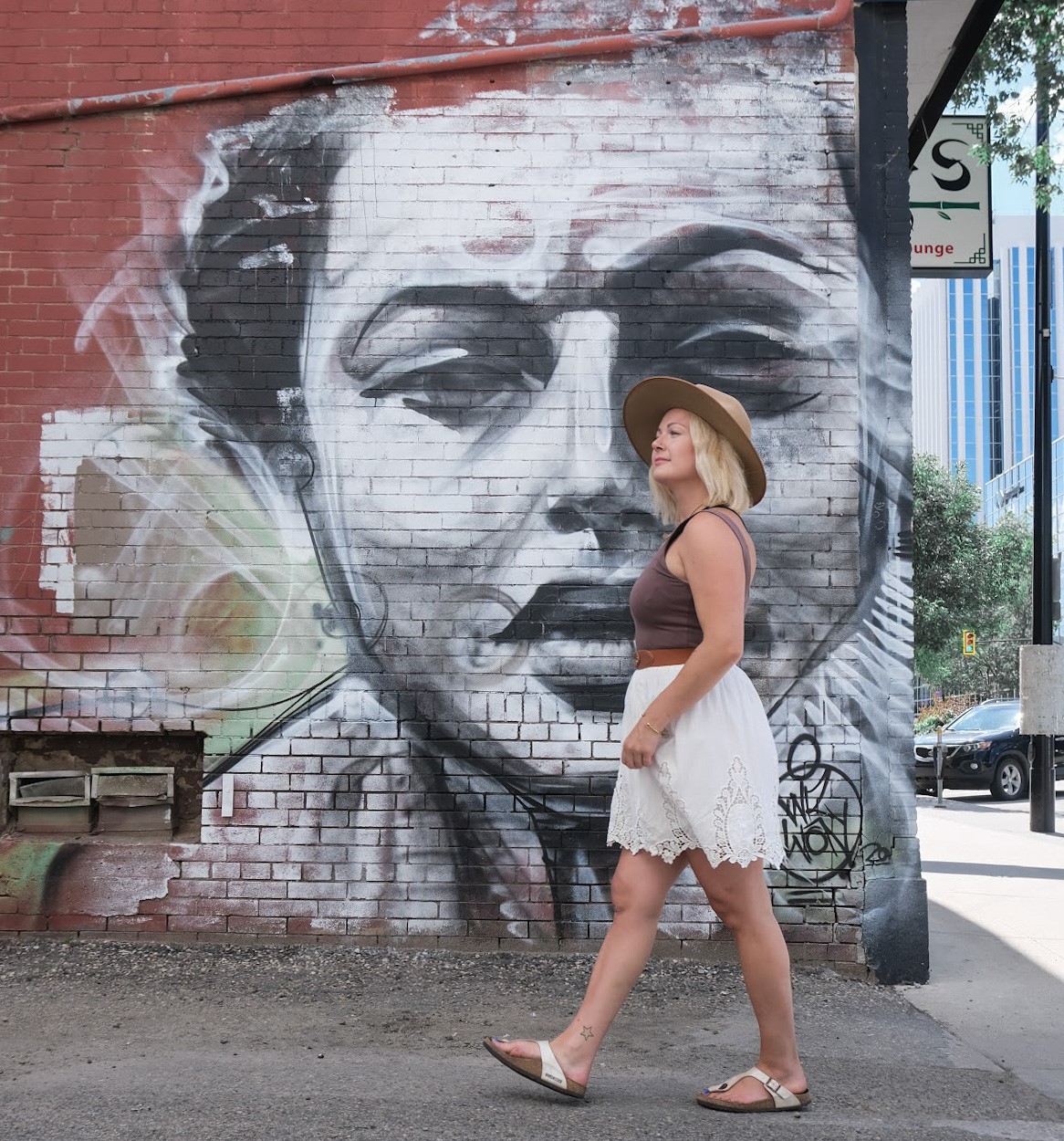 There is gorgeous wall art all over Saskatoon! Notable areas to find wall art are Downtown Saskatoon, Riversdale, Broadway and 33rd Street. Tannis and I are obsessed with this black and white beauty in Downtown Saskatoon by WizWon! 
Five: The Zhongshan Ting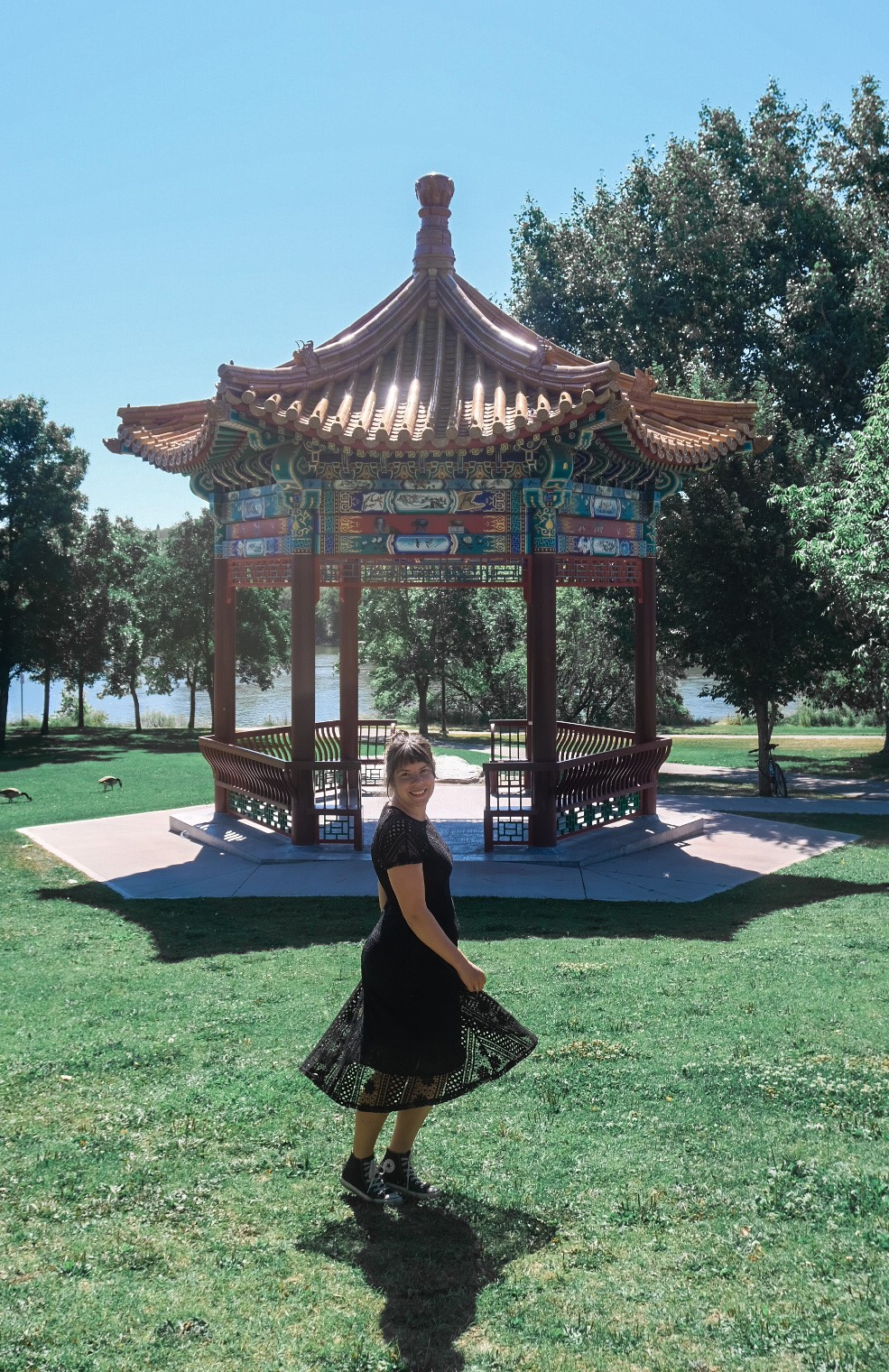 The Zhongshan Ting was gifted to the city of Saskatoon to commemorate the first Chinese immigrants and their contribution to the early city. It is insanely detailed and gorgeous! It will add an instant pop to your feed, and if you have time, I HIGHLY recommend taking a moment to look up inside the structure. It takes my breath away every time I see it. 
Tag @visitsaskatoon if you try out any of these photo locations and feel free to dm us on Instagram to let us know what you're favourite Instagram worthy locations are in Saskatoon!