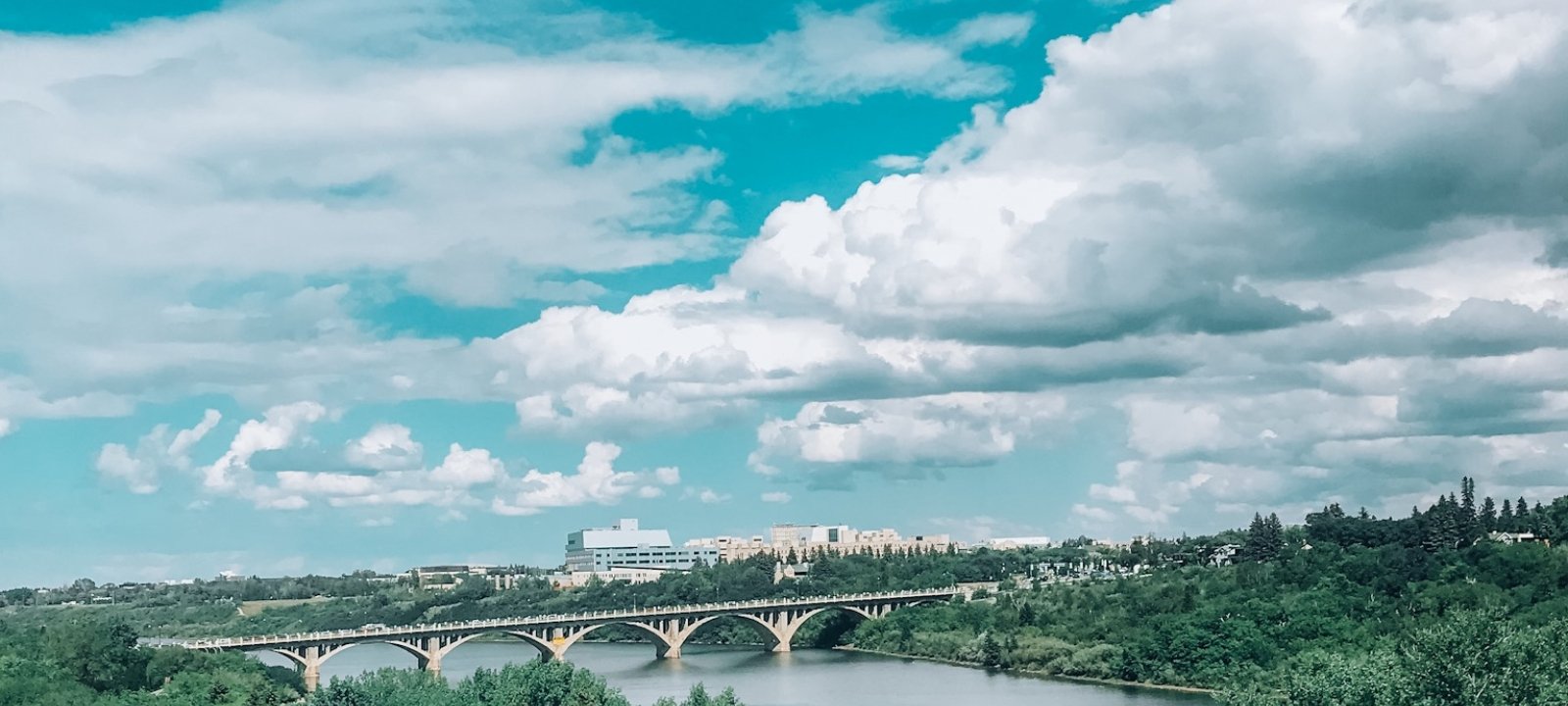 The First Timer's Guide to Saskatoon
It's hard to distil down all the things you can do in Saskatoon in a single blog post because the city is full of wonderful activities and events that make it easy to fill your time here. The food
It's hard to distil down all the things you can do in Saskatoon in a single blog post because the city is full of wonderful activities and events that make it easy to fill your time here. The food scene is incredible, and so is the arts scene but we know it could be a bit overwhelming to narrow down all the things that you could do here.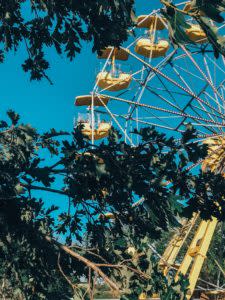 So there's a Ferris wheel in Saskatoon, and you should really ride it. Not only does it give you a great view of the city, but it will also bring out the child in you. We got to see the beautiful Saskatoon skyline and that helped us narrow down what areas we wanted to explore next.
Address | 945 Spadina Crescent E, Saskatoon, SK S7K 3H6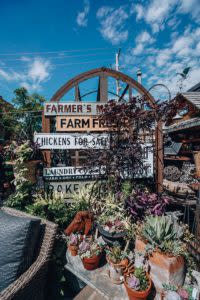 Shopaholics and interior designers, be warned in advance- there's a great chance that you're going to want to buy everything that you see in the garden centre. You'll find everything from unique one of a kind pieces to garden furniture. And all the succulents!
Address | 315 Ave A South, Saskatoon, SK S7M 1L7
Remai Modern: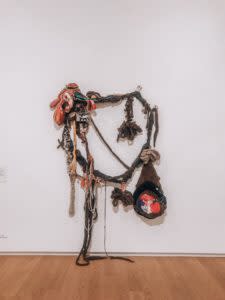 We bet you didn't know that  Remai Modern houses the world's largest Picasso linocut collection, as well as some of his ceramics?  While the stunning building is a work of art itself, the artwork inside the modern needs to be on every art lover's list.
Address | 102 Spadina Crescent E, Saskatoon SK S7K 0L3
Festival Seasons
While summer is the best time for music festivals, the beauty of Saskatoon is that there is always something interesting going on. Checking out a festival is a great way to get to know the local vibes, and have a great time as well.
We loved our time at the SaskTel Saskatchewan Jazz Fest, and highly recommend checking it out if you happen to be in town at the same time. Also, the free shows are just as great as the paid ones- and we recommend bringing your own chairs or blankets and showing up for an entire day if possible.
Riverwalk: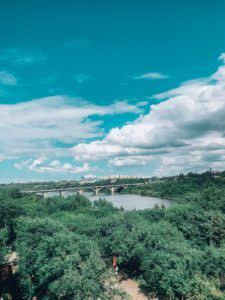 You can't come to Saskatoon and not go for a walk along the river. It's one of the best ways to get a sense of what this city is all about. Not only are the views beautiful, but you'll also see people fully taking advantage of the path – it's one of the most relaxing things to do in Saskatoon.
Wanuskewin Heritage Park: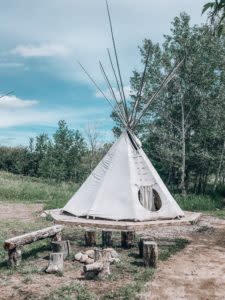 While Saskatoon can be a food lovers delight, no visit is complete without a trip to Wanuskewin Heritage Park, a historic thread that should be explored on any trip to this wonderful town. The Heritage park which is shortlisted for UNESCO world heritage status, sit above Opimihaw Creek and the South Saskatchewan River near Saskatoon.
What we loved about our time to Wanuskewin Heritage Park was that it's not limited to a certain age group. As it's a link to Canada's history that remains largely unexplored and a glimpse to our past unlike any other National Historic Site in Canada. A few hours here will show you varied aspects of habitation, hunting and gathering, and spirituality – allowing for a 360 understanding of one of Canada's longest-running archaeological dig site, and a glimpse into the area's 6,000+ year human history.
Bus Stop Refreshments:
One of the best things we did on our trip here was to grab an ice cream cone right outside our hotel (don't worry they serve other things besides ice cream- hot dogs are also on the menu).
Address | 421 21st St E, Saskatoon, SK S7K 0C5
River Landing with Ting Insta walls in Riversdale:
Art lovers are going to be very surprised to find that Saskatoon has a vibrant city and community-funded street art scene. The graffiti art found around the core is some of the best work, and seamlessly works to blend in the community around.
These are just some of the gems that we discovered during our time in Saskatoon, and we highly recommend exploring this vibrant and charming city with your eyes wide open because it's easy to find adventures around every corner.