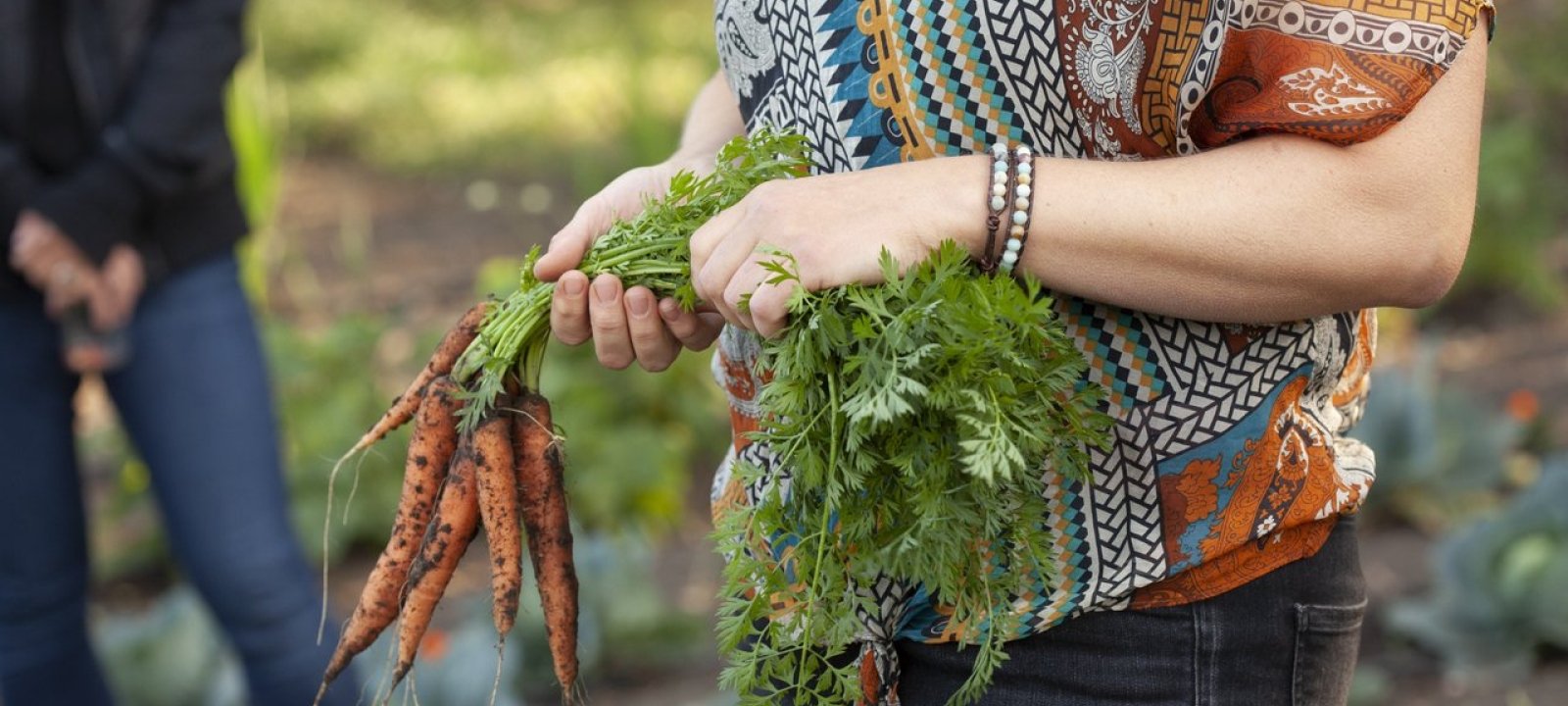 Discovering the delicious soil: Touring farms and gardens in Saskatoon
Food & Drink
,
Outdoors & Adventure
I'm a big fan of surprises. And soon after arriving in Riversdale, Darby, my guide and expert for the next few days, said to expect a few. For starters: our planned guided walk along the big bends of
I'm a big fan of surprises. And soon after arriving in Riversdale, Darby, my guide and expert for the next few days, said to expect a few. For starters: our planned guided walk along the big bends of the Saskatchewan River had been cancelled at the last minute. Fortunately, Darby, who worked across Saskatoon's vibrant culinary scene before joining their tourism board, has a few tricks up her sleeve.
I'm a travel writer who has circled the globe a few times. Along the way, I have encountered a few big surprises. For example: on one media trip to Ecuador, the trip leaders promised a surprise every night. What that actually meant: upon arrival at our estancia accommodations every evening, a marching band would lumber out from hiding and play us a peppy song. And, once, instead of the band, a whole herd of lamas and alpacas came to greet us, and hang out for awhile.
I was pretty sure that wouldn't be the case here. And the surprises turned out to be so much better than a marching band. The highlights here: finding loam, and love, and so much freshness, walking gardens and fields here in Canada's breadbasket. Encountering the ingredients, before they make their way to the plates of Saskatoon's many vibrant restaurants.
Leisurely strolling from Victoria Park onto the surrounding leafy, green residential streets, we stopped at one with a particularly robust garden.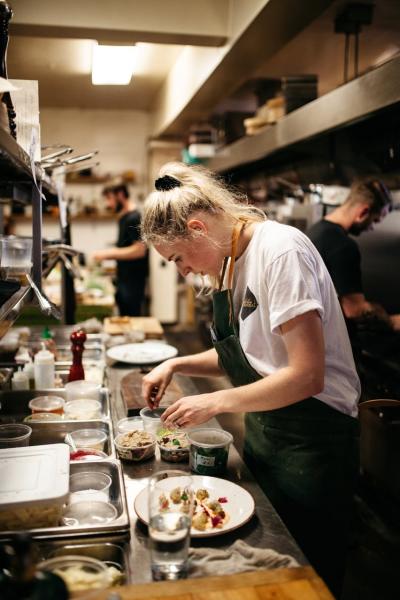 "Welcome to my boulevard garden," says Chef Christie Peters, who is dressed for casual Saturday morning gardening, showing us around her urban oasis. "This is where I get my inspiration for my chef-ness." Together with husband Kyle Michael, Peters ran The Hollows, a long-running favourite restaurant. They are now pouring their considerable skills and energies into Primal, and POP Wine Bar, both beloved places.
Primal has a focus on heritage Saskatchewan grains and honest, local ingredients. POP is a natural wine bar here in the Paris of the Prairies. They do whole-animal butchery. "We've got a whole pile of skulls over there," she says, casually. The garden here also serves as a test lab. She'll grow small quantities of a plant, and if it works, get more planted and harvested at a local farm.
There's dragon-tongue beans, carrots, raspberries, and mint for the juleps at POP. "It's hard to keep up with the weeding—but we can use half the weeds anyway," she says. Having this connection with the earth, what difference does that make for her, as a chef? "Pulling that radish from the ground—that you grew—it still has that life essence."
More surprises await. Nearby, on a commercial strip in Riversdale, we stop at The Little Market Box. A simple store front belies the richness inside. Yes, there's bricks and mortar, but this is, actually, a real farmer's market. Just 2,000 square feet, but vending the wares of more than 100 producers, who have made, baked, gathered and grown everything here.
Plants and herbs grow inside, and the shelves are lined with meats, cheese, pickles and fresh produce. Plus chocolate, made right in house. Co-owner Julianna Tan tells us the benefit runs two ways. On one hand, customers have access to all this freshness all week long, not just during the niche hours of a traditional farmer's market. And there are distinct advantages for those who get their hands dirty, creating all this bounty. "The goal is to keep the dollars in the pocket of the producers," she says.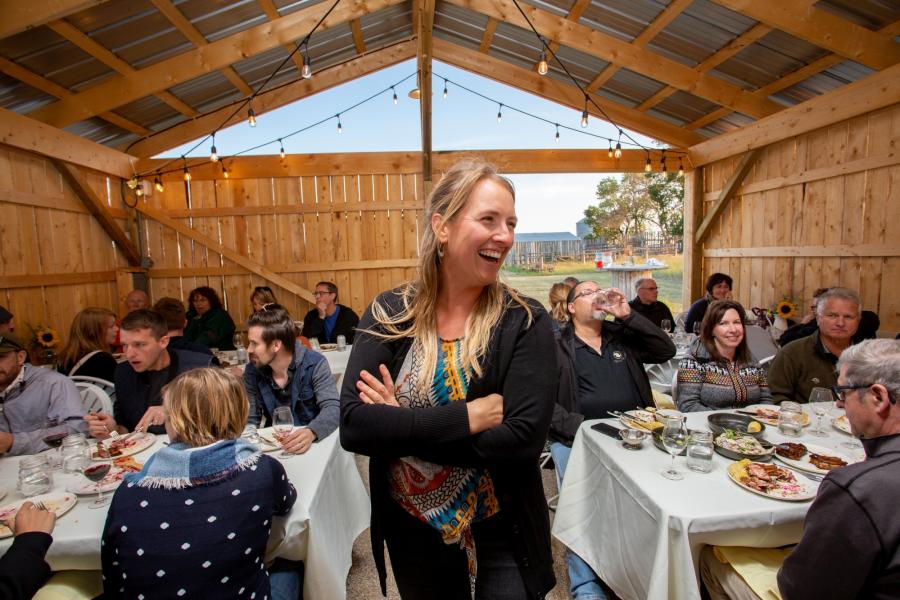 The next few days include stops at a distillery and cidery—both grow their own ingredients. Then, we visit a real, working farm. By Saskatchewan standards, Farm One Forty is tiny—just 140 acres. But situated just outside of town, under endless skies and vast horizons that always reminds me of the ocean, it feels like limitless deliciousness could be grown here.
Together with her husband, farmer Arlie LaRoche bought a small slice of land and then just kept expanding. They're part owners in Odla, a Saskatoon restaurant that focuses on delicious seasonal, sustainable, farm-to-table cuisine. Much of their harvest supplies the restaurant or is sold directly to customers. "It's cool how much food you can grow, when you really focus on growing food," says LaRoche.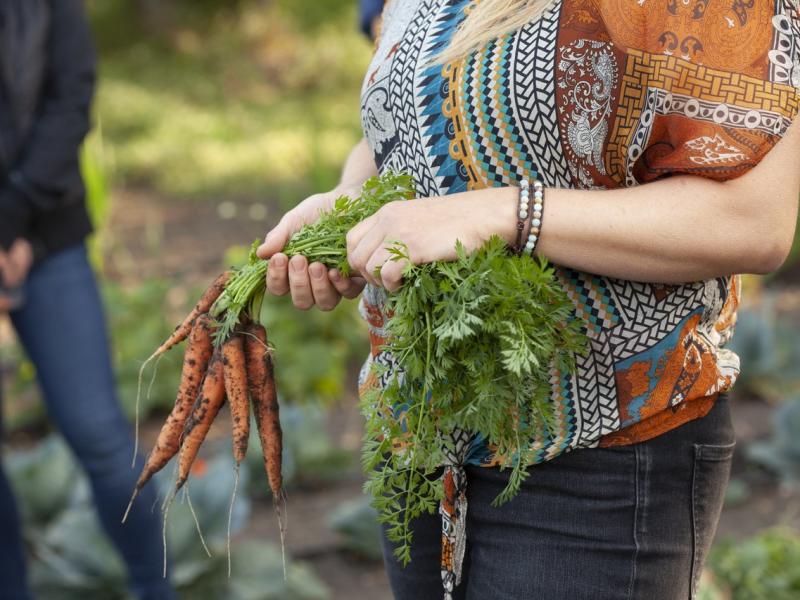 It's an idyllic scene. Rusty, the friendliest dog you'll ever meet, runs around with a frisbee in his mouth. LaRoche explains that they use holistic methods to raise pigs, cows, sheep and a few laying hens, and raise everything from garlic to climbing beans, corn, squash, dill, cilantro, radishes, rhubarb and so much more.
"Holistic management, it means you look at the farm as a whole—it's not just about money," she says. Quality, over quantity. Fresh and healthy food. Producers who care about their customers. And it all shows up on the plate, again and again, in such beautiful ways. Something I'll find out, as I dine my way across the city.
More surprises: ahead.