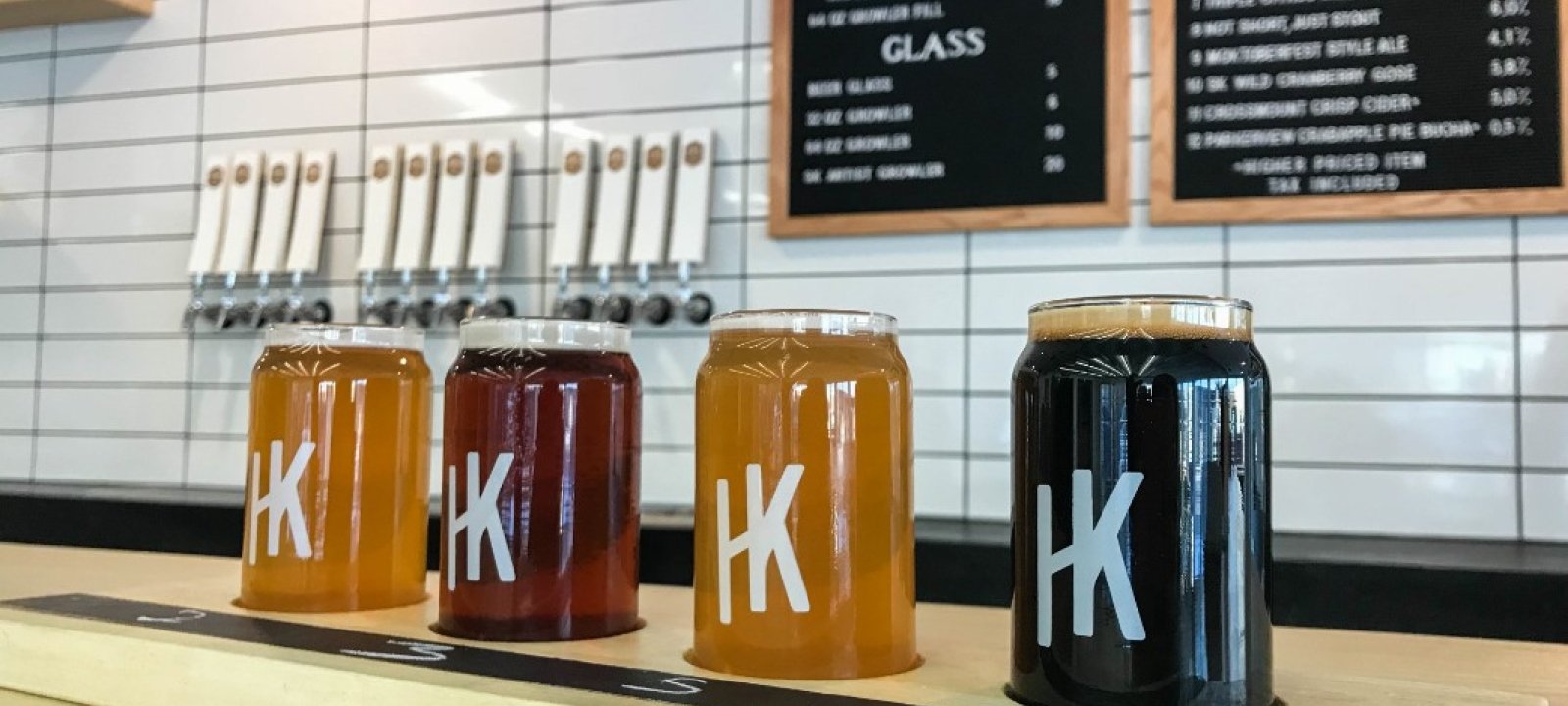 Quest for the Best: Craft Beer in Saskatoon
* If you are planning an in-person visit to any of the businesses mentioned below, please check their websites to find out what their current COVID-19 protocols are, and stay safe! I'll be honest
* If you are planning an in-person visit to any of the businesses mentioned below, please check their websites to find out what their current COVID-19 protocols are, and stay safe!
I'll be honest here. I haven't always loved beer. In my early beer-drinking days, I chewed blueberry pomegranate flavoured gum while I drank beer so it would "taste more like a cooler"; words that now make me shiver. I don't really know how the transition to loving beer happened, but now I am obsessed! While travelling, I love to try my server's favourite local craft brew… but somehow, they never seem to live up to the beers I love from Saskatoon.

9 Mile Legacy Brewing
9 Mile Legacy Brewing has such a cute back story and makes a dang good beer. The families of owners, Shawn Moen and Garrett Pederson, have been collaborating in business for generations.  A century ago, the families moved to Saskatchewan and owned farms just 9 miles apart. Get it?! That's where their name came from!  Ugh! The cuteness!
Now their brewhouse is located on the 200 block of 20th Street in the eclectic Riversdale district, and do they ever serve great beer!  I have tried so many, and have loved them all, but the one that stands out the most to me is the Ella Pale Ale. It could be because of the name….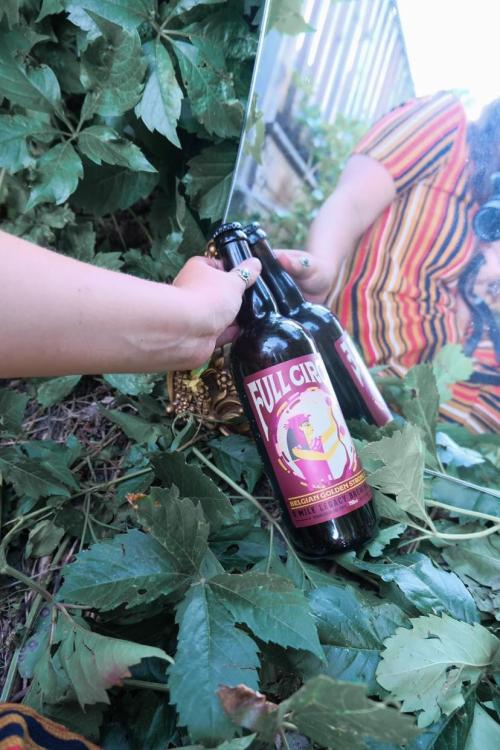 It's not only their beer that makes 9 Mile Legacy Brewing the bomb, it is also their sense of community. They do a ton of local collaborations, such as creating a beer with the signature spice blend of neighbour restaurant, Odd Couple, collaborating with chefs, and donating money and/or prizes to local events like the 9 Mile Monster Bike Race at Wintershines.
9 Mile Legacy's 9 Mile Pale Ale took home gold in 2019's Canadian Brewing Awards in the English Pale Ale category, and gold again for its Angus Stout, in the dry stout category in 2020 Canadian Brewing Awards.
Shelter Brewing Company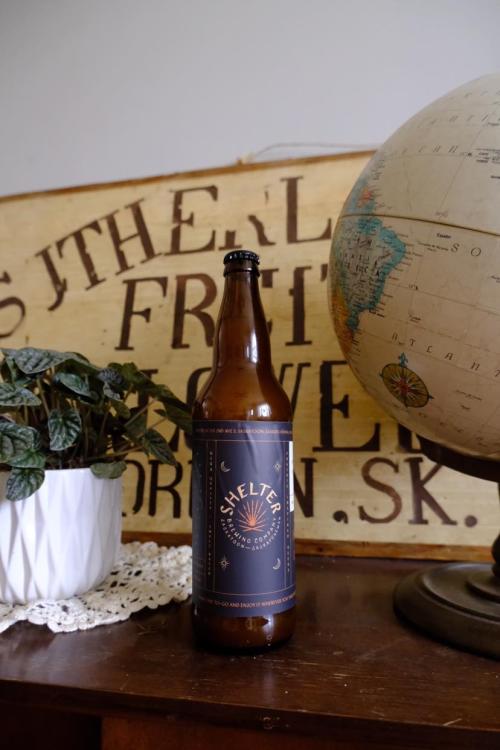 Shelter Brewing Company is the new kid on the block, but it already has created quite a name for itself. It is named for how owners, Stuart and Sarah, want their taproom to feel: a warm and creative space, a shelter from the world, and a pointed reference to how they spend their downtime… around a campfire, in a tent, or in their camper van.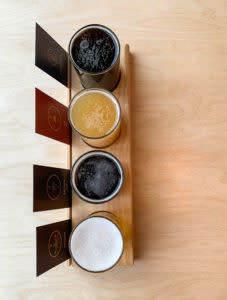 Located on 2nd Avenue in Downtown Saskatoon, Shelter has become a hotspot for after-work hangs. It's not just the taproom's feel that draws people in, it's definitely also the beer. Their New England IPA is one of my favourites, but whenever I visit I have to try their rotating taps. These beers are often flavoured with locally sourced berries or wild foraged ingredients like Buffalo Berries.
In addition to awesome local beer, they also serve Dylan and Cam's Tacos. Dudes?! Have you tried these? Tacos are $3 each and are the bomb! They also make their own hot sauce.
High Key Brewing
High Key is owned by female entrepreneur, Madeline Conn (to learn more about her read our post about female entrepreneurs), who fell in love with the culture of craft beer while she was in Dallas training for a job. Their space is located on Quebec Ave and in the same building as a local distillery, StumbleTown.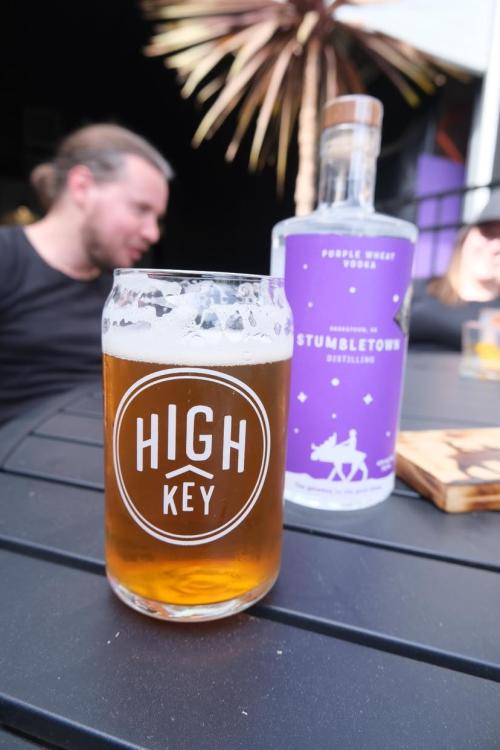 Their space is very modern and is welcoming to all sorts of people. It is a wonderful space to host events, or just casually meet on a weekend afternoon, post thrift adventure.  You do not have to love beer to love High Key. My favourite beer by High Key is the Pink IPA; it's just so perfect for a hot summer day.
 
Paddock Wood 
Paddock Wood is the OG microbrewery in Saskatoon!  They opened almost 20 years ago in 2002! Over the past year or so they have undergone some very exciting changes to the brand but one thing they haven't changed is they still make a great beer! They are located in the historic Sutherland neighbourhood and have a lovely little storefront that makes it easy for anyone to pop in grab and brew and learn a little bit about what they are going to be drinking. 
Keep an eye on Paddock Wood in the coming months! They are working on some exciting things! And next time you are grabbing some brews to enjoy at the lake think about grabbing a pack of the Black Cat Black Lager. It is always a hit on cabin trips with my family!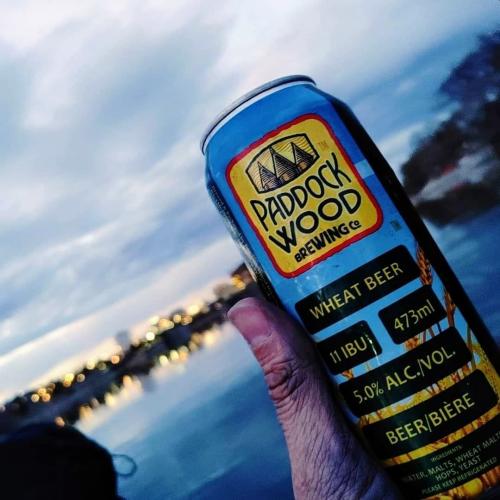 Photo courtesy Paddock Wood Brewing Co.
Nokomis Craft Ales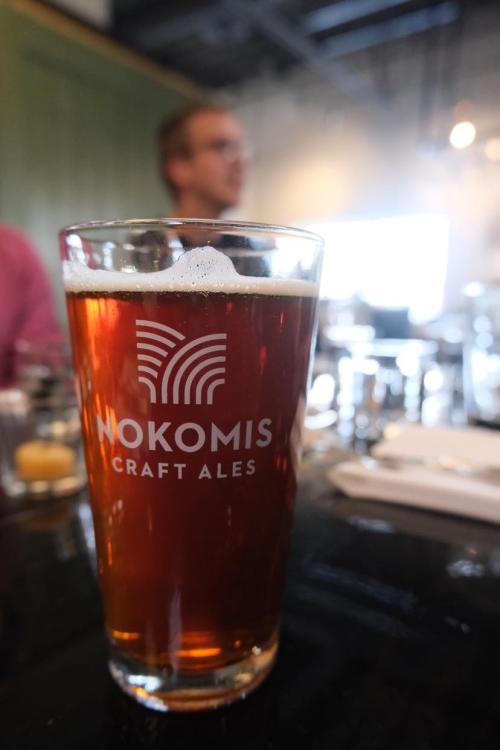 Although not technically located in Saskatoon, Nokomis Craft Ales must be an honourable mention. Nokomis is located in Nokomis, Saskatchewan, just an hour and a half from Saskatoon, and the Brown Ale, or the Sours… they're just so good! You've got to try it when you're in town!
The Nokomis Imperial Stout took home bronze at 2019's Canadian Brewing Awards in the Imperial Stout category.
We have an exclusive pass for the local craft beer & spirits fan.
Drink up and win! ? This Craft Producer Pass includes breweries, cideries & distilleries, and rewards you for checking in at each location! How cool is that? Get your Saskatoon Breweries, Distilleries Pass today!