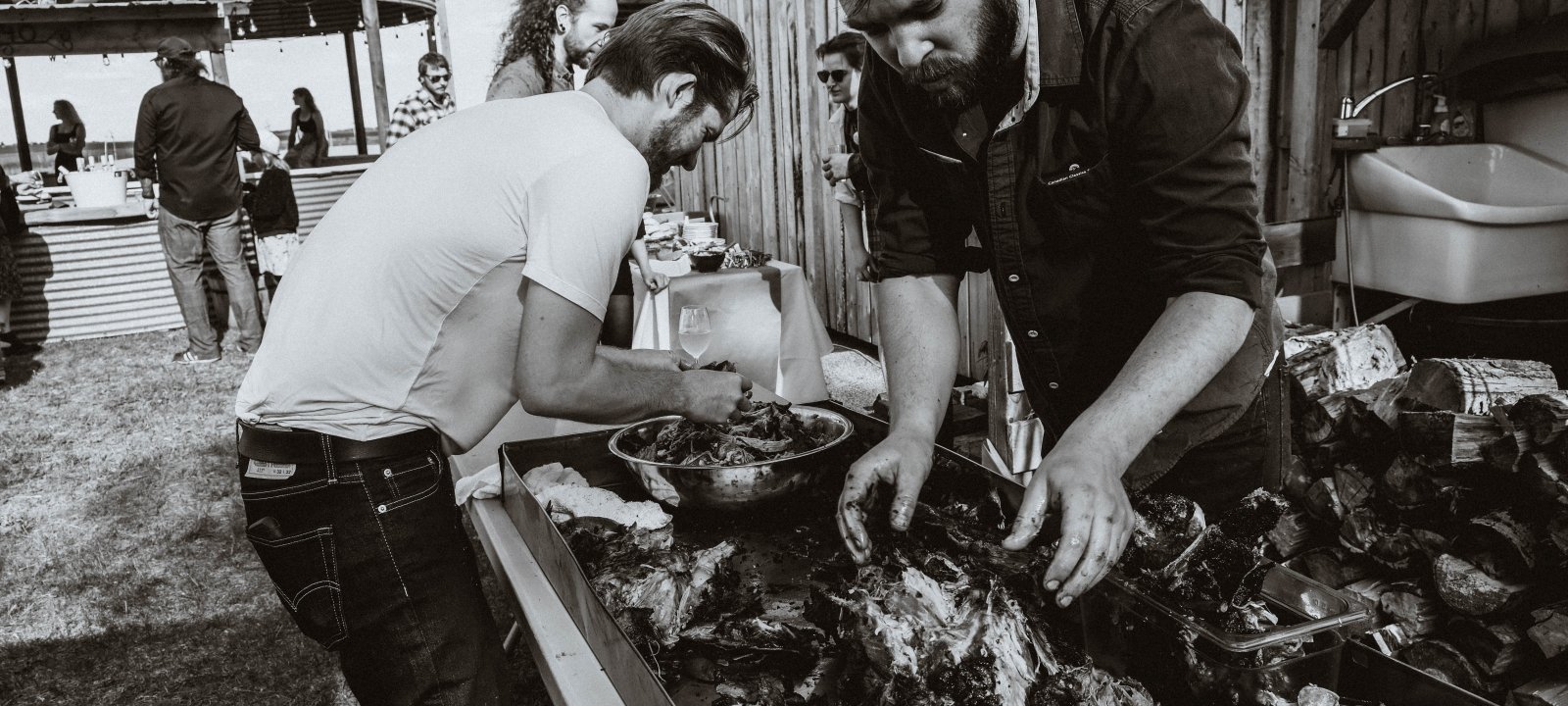 Chef Series: Scott Dicks and Brian Gibbons from Odla
Saskatoon is well known for it's amazing culinary scene! This new blog series will bring us past the dining room and behind those kitchen doors to meet the minds behind the magic! Welcome to Discover
Saskatoon is well known for it's amazing culinary scene! This new blog series will bring us past the dining room and behind those kitchen doors to meet the minds behind the magic! Welcome to Discover Saskatoon's new Chef series! 
This month we caught up with Chefs Scott Dicks and Brian Gibbons from Odla!  
Odla is a farm-to-table restaurant located in Saskatoon's Historic Broadway district. It opened in the summer of 2019. It has a bright Scandinavian inspired interior and a large patio perfect for people watching all summer long.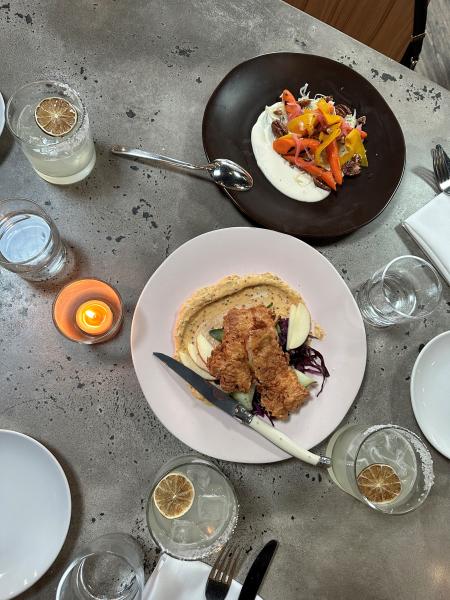 Discover Saskatoon: Scott, what got you into cooking? 
Chef Scott Dicks: I loved cooking at home so I made it my career 
Chef Brian Gibbons: I spent many years hitchhiking around North America, around year three, I found myself in the states and sometimes it was rough. But the people were great. Often, people would open up their homes to us, lend us a chesterfield to sleep on for the evening. I was humbled and grateful. I wanted to do something to pay them back. Usually, we would be up late the night before playing music and drinking, so everyone would be having a rough morning. Id' get up early and cook breakfast for my hosts. I got a lot of joy out of doing it for them. 
When I got back home, it's all I wanted to do. Nourishing people, bringing folks together over food. I grew up in a bar restaurant but never understood what cooking for people was or how meaningful it could be until then.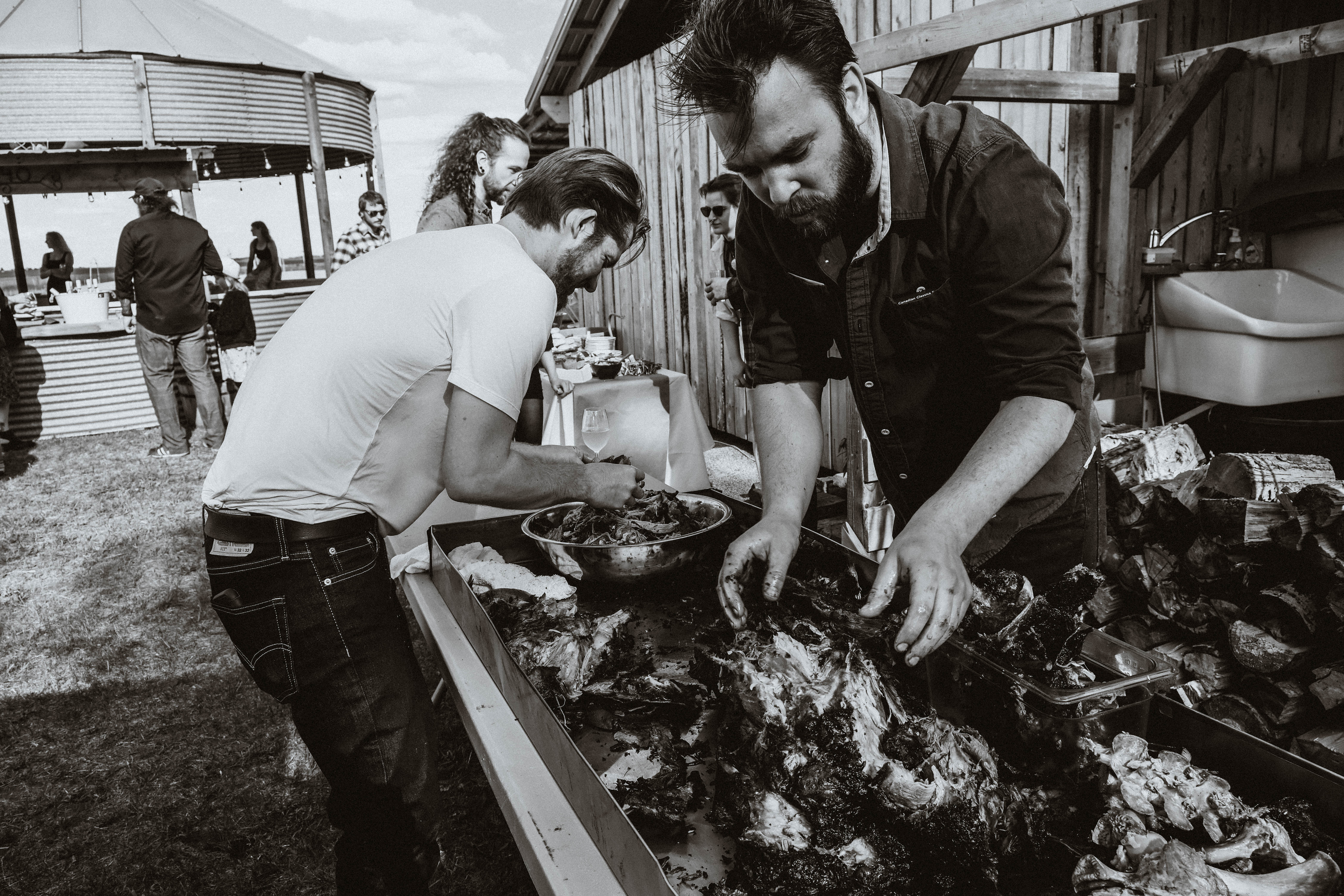 Chef Scott Dicks and Chef Brian Gibbons at a farm dinner at Farm One Forty 
DS: What sets Odla apart from other restaurants in Saskatoon 
Chef Scott Dicks: We are partnered with Farm One Forty out in Vanscoy. So we get all of our beef, pork, and lamb from them. We also partner with about 50 different local suppliers. It comes and goes during the year so in September we are dealing with a lot of different people. We just really try to focus on really high quality Saskatchewan Ingredients and letting them shine on the plate. 
Chef Brian Gibbons: What's great about getting to deal with such small producers and having a personal relationship with each of them is that we can be like " we will take whatever you have". This not only helps us keep our menu dynamic, it also helps the farmers out by giving them a place to sell whatever odd produce or experimental crops they have. This allows all of our cooks, who have a lot of creativity, to constantly be experimenting different products and different veggies.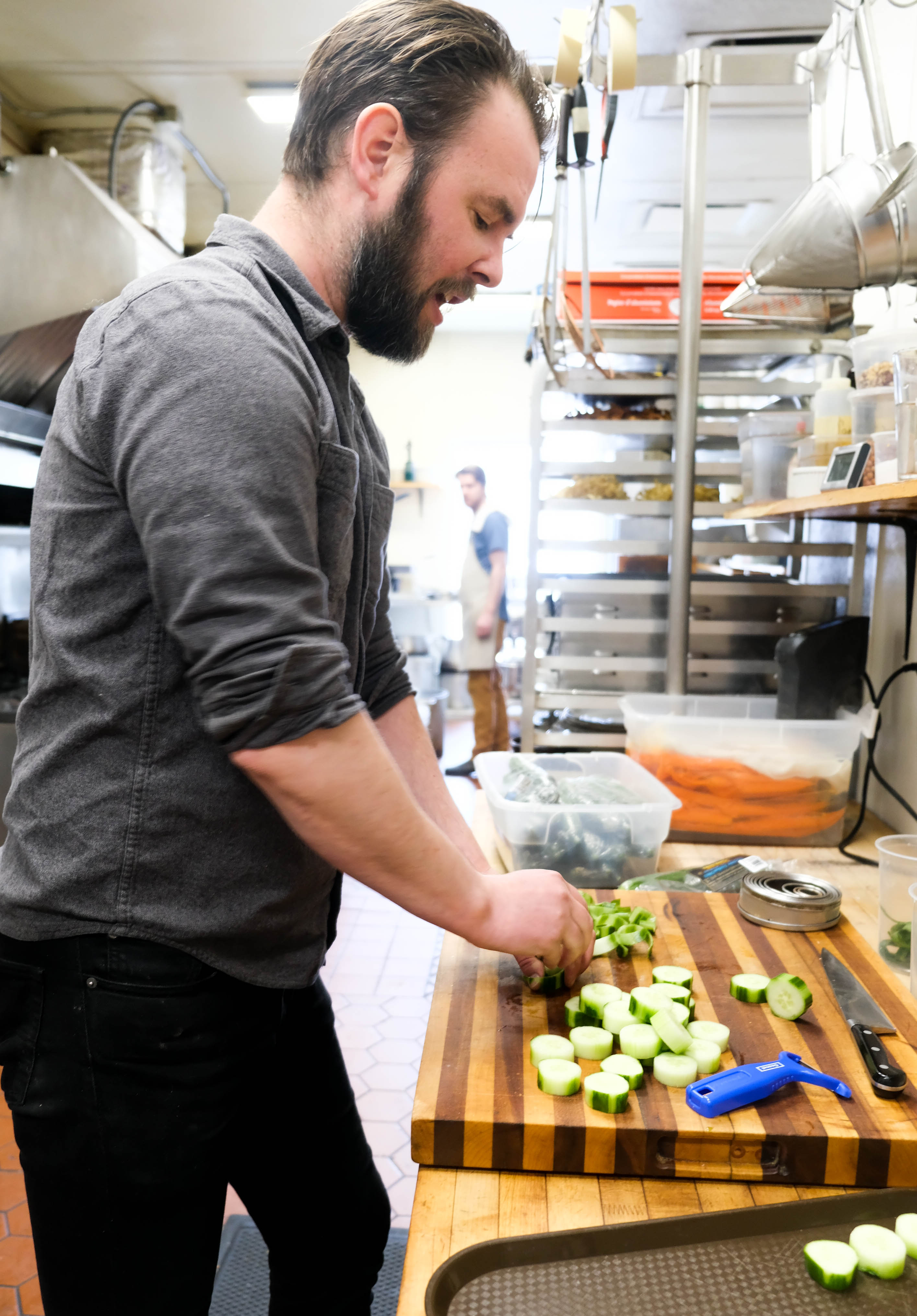 Chef Scott Dicks 
DS: What's a creative way you practice sustainability 
Chef Brian Gibbons: We try different preservation and waste reduction methods with our off cuts. For example, we use vegetable drippings from purees and ferment them into shelf-stable vinegars in our basement. Then we start to reintroduce them in place of typical ingredients like wine vinegar and citrus which are not produced locally.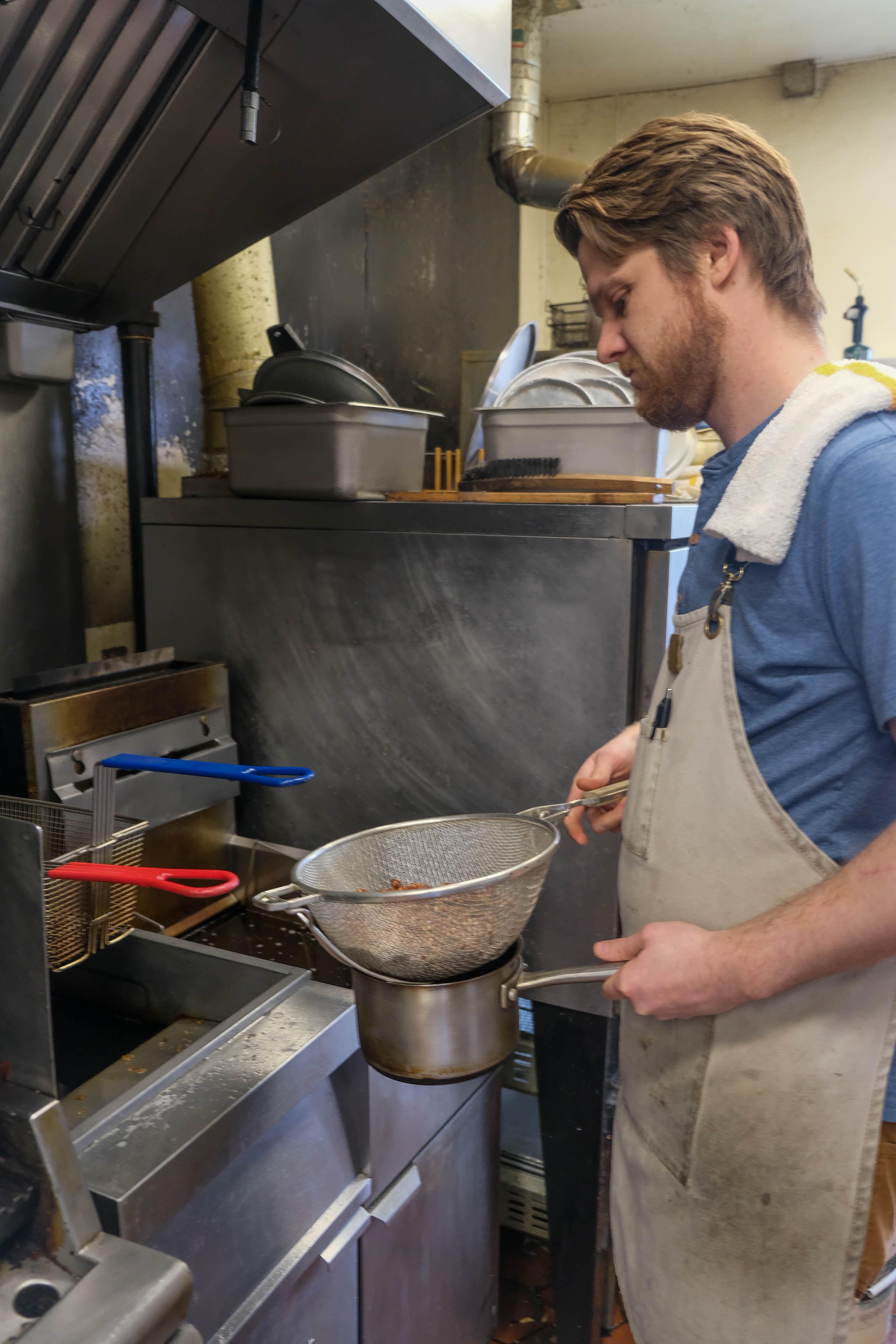 Chef Brian Gibbons 
DS: Whats your favourite local ingredient to work with and why? 
Chef Scott Dicks: It's too hard to pick a straight up favourite, but one ingredient that's in my top 5 consistently is seabuckthorn berries. Tart, bright, versatile, beautiful colour. We have used them in a variety of ways. Fantastic for sweet or savoury, food or drink. 
Will you be checking out Odla? Hot tip: They have a stuffed pasta and wine pairing special every Thursday night!