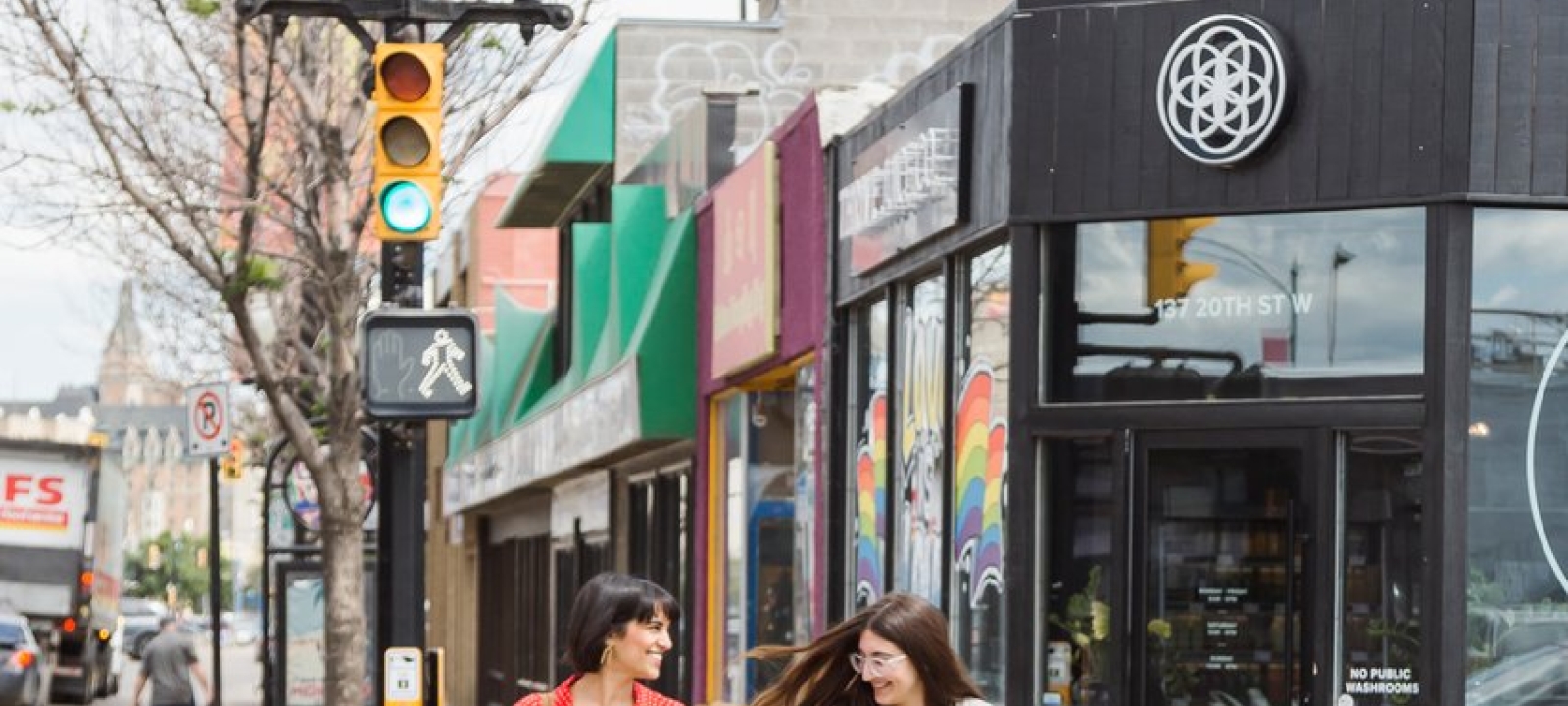 A self-guided food tasting tour through Riversdale
This Saskatoon neighbourhood is a hot spot in the city's dining scene - from small cafes to markets as well as fine dining establishments, this is the go-to spot where hip crowds gather to share a
This Saskatoon neighbourhood is a hot spot in the city's dining scene - from small cafes to markets as well as fine dining establishments, this is the go-to spot where hip crowds gather to share a memorable meal! As the owner of a food tour company in other cities, I couldn't resist creating my own mini tour when visiting Saskatoon. And because I couldn't just pick one restaurant to sample, I've rounded up some of our favourite stops for a five-course tasting tour through the historic Riversdale. 
There are also some tasty grab-and-go options that you can enjoy for lunch in a nearby park or even to take home when you want to welcome guests with a taste of Saskatoon. Just be sure to bring your appetite!
Stop one: Persian flavours 
Let's start the tour slightly off Riverside's main drag, two blocks north of 20th Avenue at #117-123 Avenue B South at Botté Persian Cafe. Inspired by Iran's culinary traditions and family-favourite recipes, this is the go-to restaurant for Persian food in Saskatoon. 
As a starter, I suggest grabbing a bowl of Barley Aush - a thick soup made with Saskatchewan barley, five different types of beans and the restaurant's herb blend for some added flavour. And sprinkled on top - fresh mint and crispy onions. It's hearty goodness in one bowl. As it's a tasting tour, I recommend sharing.  
Soup from $1. Closed Monday and Tuesday. 
Stop two: Canadian-Asian blended flavours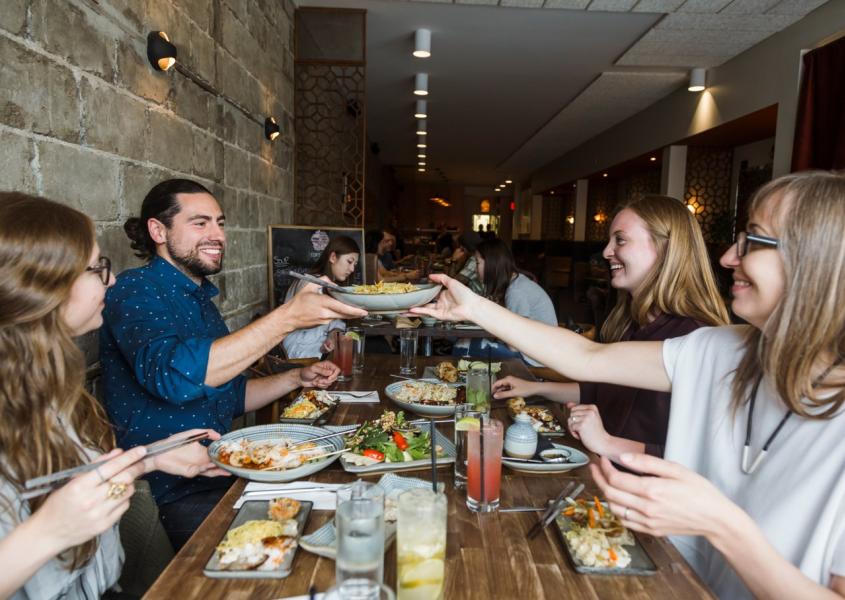 Continuing with an emphasis on international flavours, next stop is at Odd Couple at 228 20th Avenue. The Yuen family owns and operates this popular Riversdale restaurant where East - Cantonese, Vietnamese and Japanese ingredients and cooking styles - blends with the West, or more specifically popular Canadian dishes. Having immigrated to the province in 1996, the family recreates Canadian-Asian favourites. 
The spring rolls have garnered a reputation, and what I  recommend ordering on this self-guided tasting tour. This spring roll is a delicate blend of pork, black fungus, carrot. onion, and potato and is wrapped in rice paper, deep fried to perfection, and served with the the classic pairing of fish sauce. Four pieces per order just never feels like enough. 
Spring rolls $11. Closed Sundays. 
Stop three: A taste of Italy in Saskatoon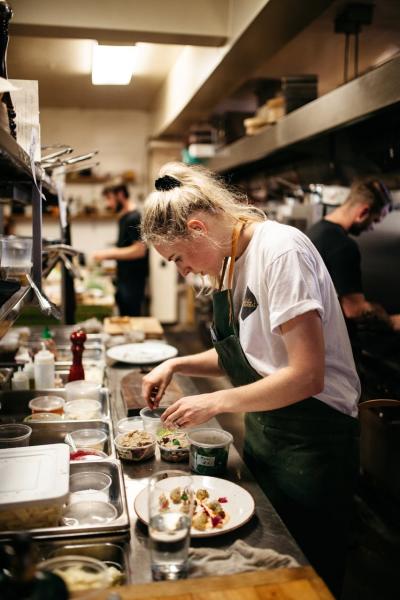 Defined as basic yet elemental as per their website, Primal puts the emphasis on Italian food with its pastas and pizzas made from heritage grains from Saskatchewan and whole animal butchery meats. This is the third stop on our tasting tour through Riversdale. 
Exclusively available for takeaway, the pizzas from Primal are 10 inches by 14 inches with a feature pizza changing regularly based on in-season ingredients and house-made sauces. It's this cheesy, saucy, seasonal pizza that I recommend for its true Saskatchewan meets and Italy flavours. 
Pizzas from $32. Open seven days per week. 
Stop four: Indulging the sweet tooth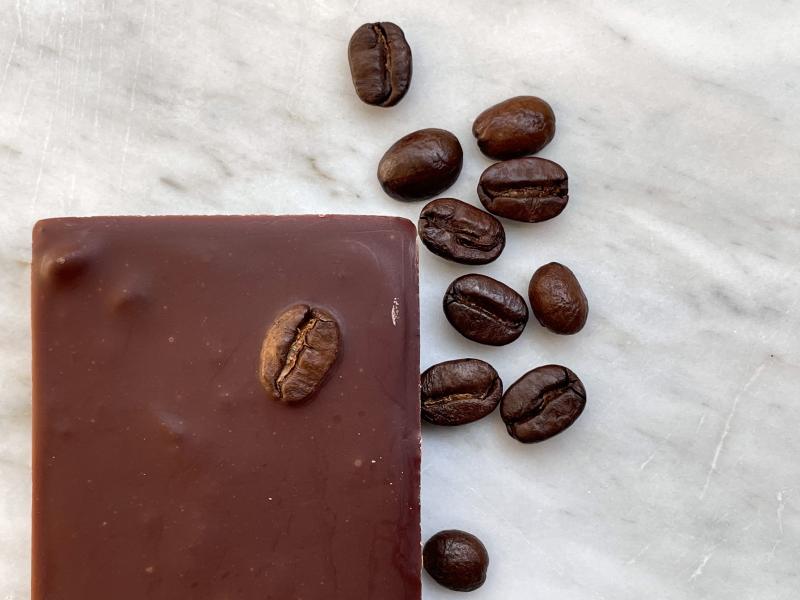 Coffee flavoured chocolate photo via Those Girls at the Market 
With our bellies full, but always room for dessert, it's time to hit The Little Market Box at 332 20th Street W. At the rear of the shop, chocolate-makers The Girls from the Market have a small display counter featuring a fine collection of raw, organic dark chocolate bars in a variety of subtle flavours. Best of all, the bars are sweetened with maple syrup, fighting off the bitterness that can sometimes come with dark chocolate. 
Large enough to share, decadent enough to eat whole. 
Chocolate bars from $6. Closed Mondays. 
Stop five: A hit of caffeine
For a caffeine fix in the neighbourhood, I head to Prism Coffee at 218 20th Street W where the baristas brew up the perfect cup, made from beans sourced from all across Canada. 
Here, I recommend ordering a strong espresso, as I think it pairs so perfectly with a few bites of a bold dark chocolate bar. 
Espresso from $3. Open daily. 
Espresso in one hand, chocolate bar in the other, I love to wander along River Landing after a flavourful lunch jaunt through Riversdale. 
If you are a pizza lover, I also suggest another self-guided tour from the Local Kitchen. This Riversdale pizza scavenger hunt will take you through the Riversdale neighborhood to gather local ingredients to make your very own pizza while making stops along the way for ice cream, unique Riversdale spots, craft beer, and more!