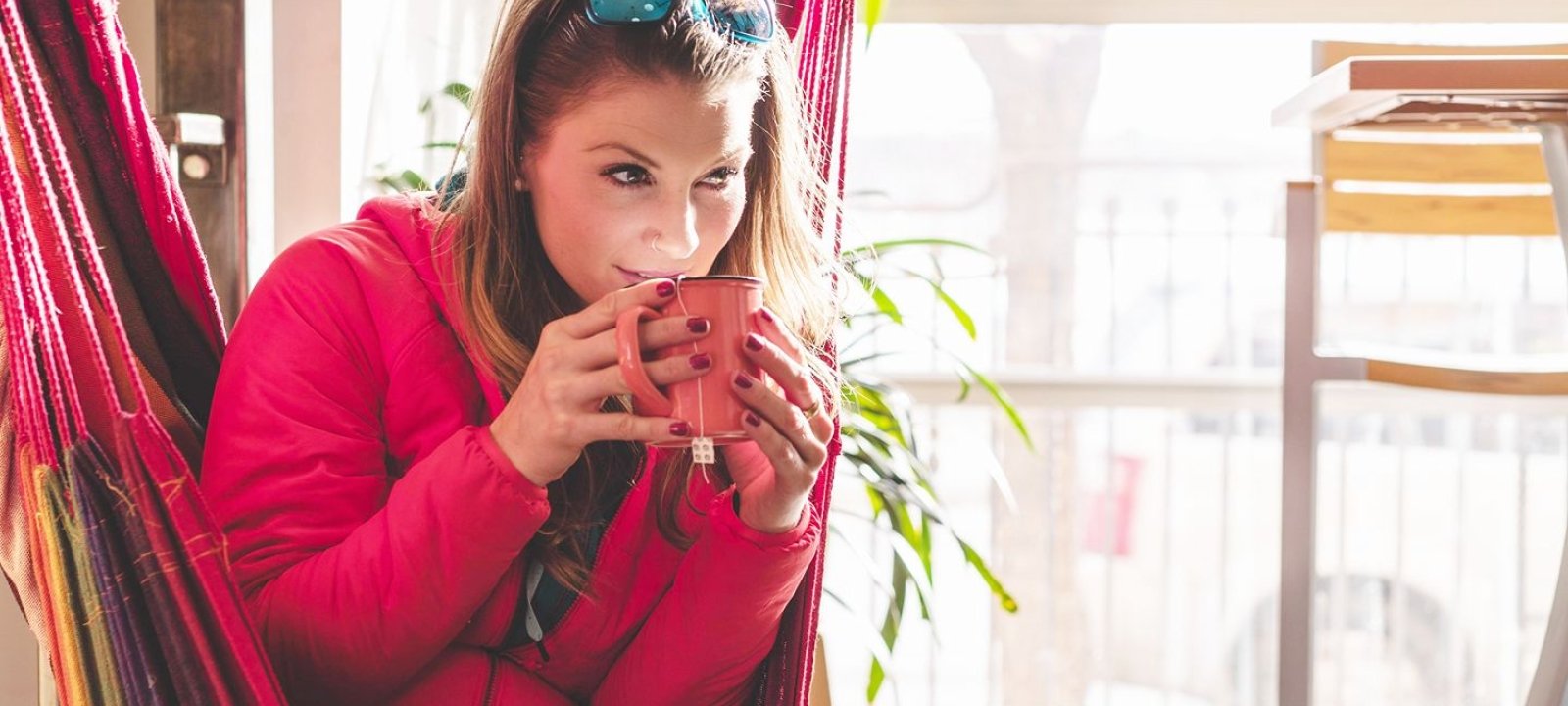 8 Places to Stay Warm and Find Hygge In Saskatoon
Arts & Culture
,
Entertainment
,
Families
,
Food & Drink
,
Outdoors & Adventure
Hygge is harder to pronounce than it is to practice. To Canadians, the Danish-word is often mispronounced as "higgy" (rhymes with piggy), but the proper pronunciation is somewhere between "hoo-gah"
Hygge is harder to pronounce than it is to practice. To Canadians, the Danish-word is often mispronounced as "higgy" (rhymes with piggy), but the proper pronunciation is somewhere between "hoo-gah" or "hue-gah." 
 It's a concept that translates to an idea of coziness: think snuggling up under a blanket with a loved one with a warm cup of cocoa in front of a fire.  
There is no one exact way to practice hygge - it's different for everyone. It's simply the idea of coziness, indulgence, a pleasant ambience and good company. (Similar to what we call "self-care" in North America). 

This winter is off to a pretty chilly start, so where can you head out to find a little piece of this coziness concept? 
Here are 8 places to stay warm and find hygge here in Saskatoon:
1. Cozy up with Cats at the Purrfect Cup Cafe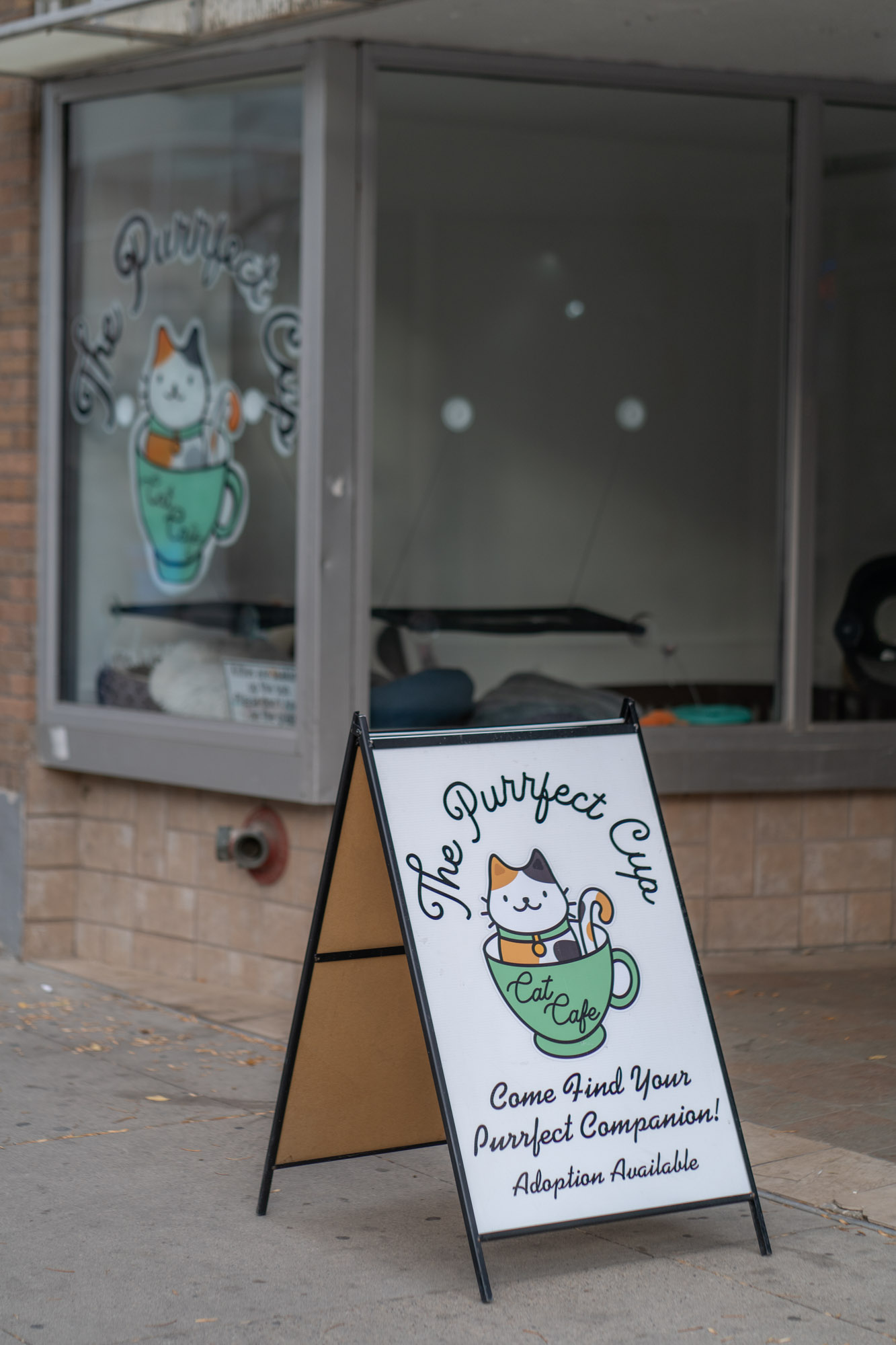 If you're unable to own a cat or you're just an animal lover (like me!), you'll want to head to Saskatoon's first cat café. The vibe at Purrfect Cup is laidback – for both cats and humans. You can purchase a coffee or a snack at the front counter and head in to spend as much time playing with and cuddling the dozen or so cats that call this café their temporary home. The cats are all up for adoption through the Battlefords Humane Society so if you really connect with one of the frisky felines, you can apply to give them a fur-ever home. 
2. Go to a local movie but bring a blanket
Whenever I head out for a movie in Saskatoon, I bring a small fleece blanket with me. It's a way to make a night out at the movies a little cozier, a little more hygge. Check out what's playing at the Broadway Theatre or The Roxy and choose a title you wouldn't normally see. I always love to go for a mid-day matinee as it's a wonderful way to spend the afternoon. 
3. Go for a night skate
Some of the best skating rinks in town are the Cameco Meewasin Skating Rink @ Nutrien Plaza near the Delta Bessborough Hotel and the Boffins Public Garden on the U of S Campus.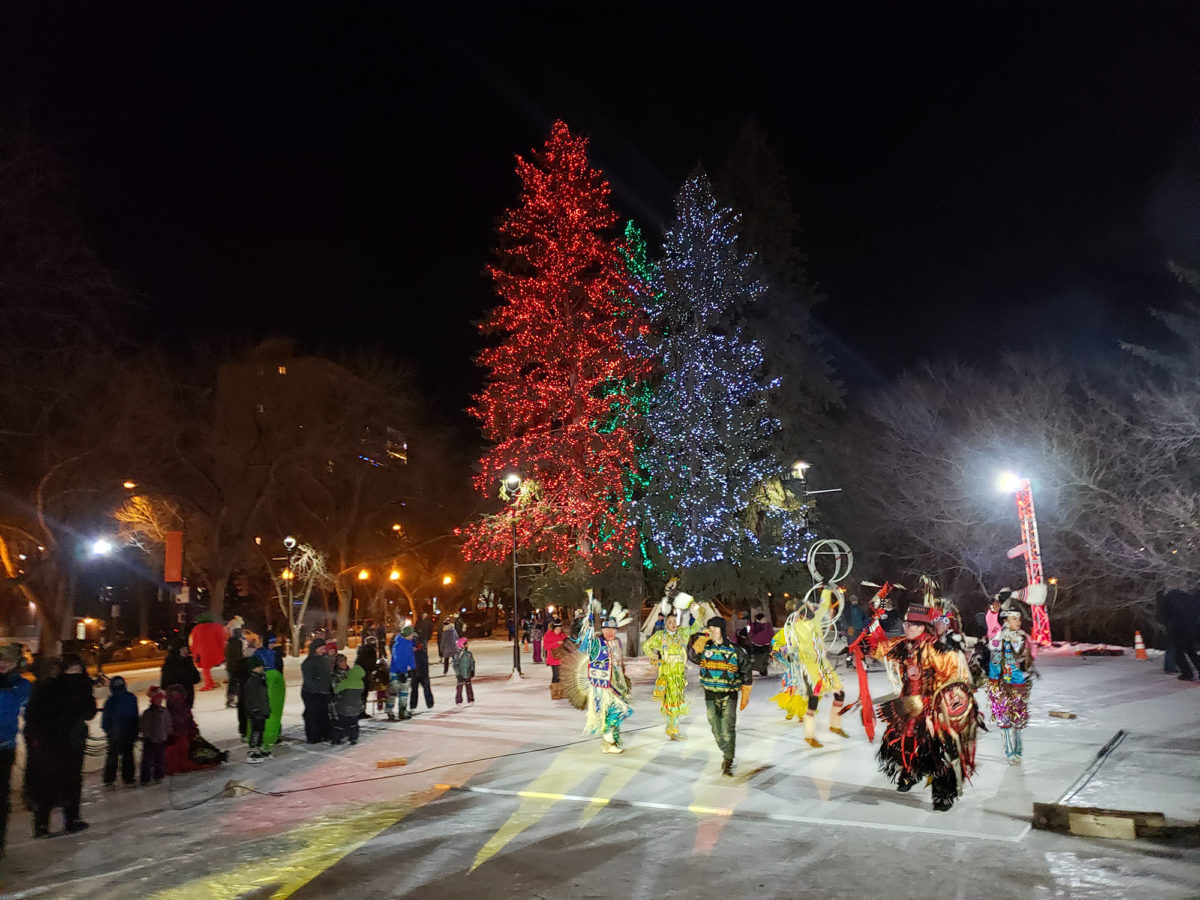 The Cameco Meewasin rink is one of the most popular in the city. Located along the South Saskatchewan River, skates can be rented for free and there's both a warm-up hut with an indoor fire as well as an outdoor fire pit. The evergreen trees in the skating rink are always beautifully lit and the amber glow of the street lights spill onto the rink making it cozy despite the cold temperatures.
At Boffins, the small pond freezes over and turns into a beautiful skating pond in the winter. The on-site chalet is accessible only to tenants but the rink is open to the public and beautifully lit at night. Bring firewood and warm-up with hot chocolate over an outdoor fire.
4. Get out of the house for a cooking lesson
Prairie Italian, Mexican Fiesta and sweet and savoury tarts - there are a variety of different cooking class options to choose from at the Local Kitchen on Avenue A. You can make a regular night of cooking something a little more fun with your SO or a group of friends by booking in for a public cooking class. There are several classes a week, check out their schedule here.
5. Take a bath that will blow your mind
Indulge in a bit of float therapy and sensory deprivation at either Float Love on Idylwyld or Statera Therapies off 51 street. Pod or cabin float tanks are filled with 11 inches of warm water containing 1000 pounds of Epsom salts. Ninety-minute sessions mean you have enough time to disconnect from life and reconnect with yourself. The result is a meditative floating experience unlike anything else.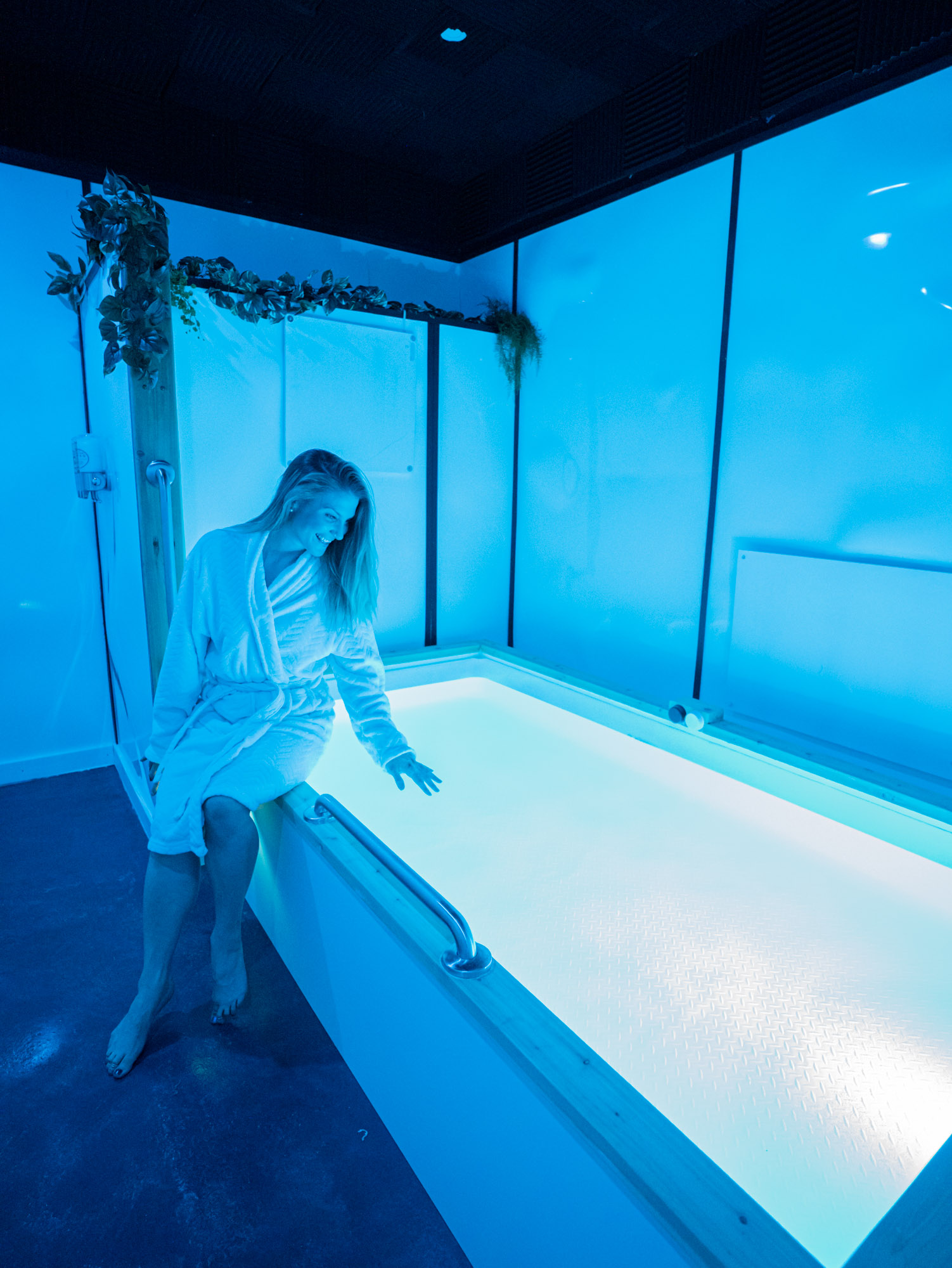 Check out Saskatooning blogger John Early's experience of floating here.
6. Peruse a used bookstore
Spend an afternoon wandering the aisles of Saskatoon's used bookstores getting lost in the thousands of stories printed on paper. Take your time to explore each section and look for books whose titles and summaries catch your interest (not just the cover design). Consider stopping by Westgate Books, Books Unlimited or Turning the Tide Bookstore. Make it a whole afternoon by heading to a coffee shop to sit and read your new book with a warm cup of joe and a sweet treat.
7. Keep it simple and go for a walk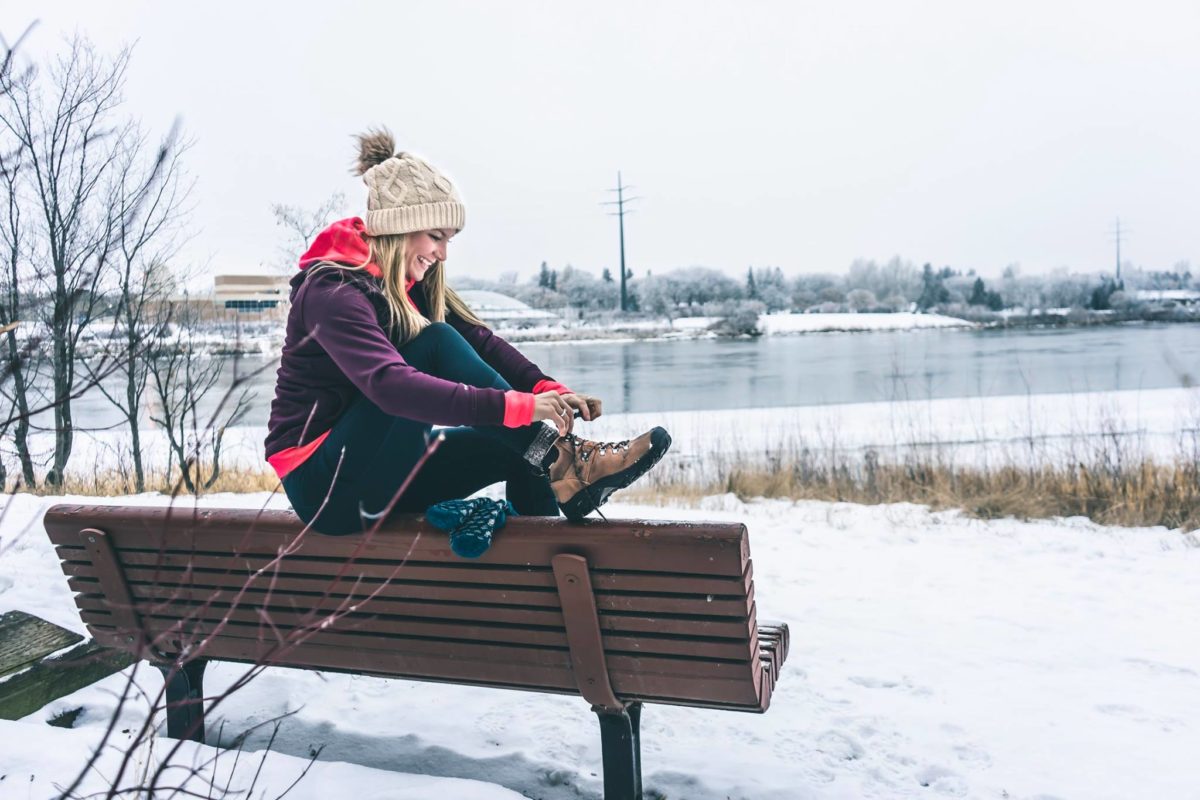 There's no such thing as bad weather, only bad clothing (so the Scandinavians say). And I agree! Slide on your warmest pair of wool socks, a pom-topped toque and a cozy pair of sweatpants (also called hyggebukser in Danish) and get outside for a short walk. You don't have to go far or be out long. The simple act of taking ten or more minutes to get outside in nature and enjoy the outdoors can help you feel cozy and refreshed. Walk through one of Saskatoon's dozens of parks or along the Meewasin Valley Trails.
8. A book and a bakery
Take the book you picked up from one of the city's used bookstores and go solo to a local bakery. Or invite a friend out to sit and read with. Not all hangouts have to be full of chatter. Sometimes sitting in silence is just as wonderful.

Some of the coziest bakeries in town include d'lish by Tish Cafe, City Perks Coffee House, and Botte Chai Bar. You can also pick up sweet treats to-go from several bakeries including 82 Bakeshop, Little Bird Patisserie at Shop the Shoppe, and The Night Oven Bakery.