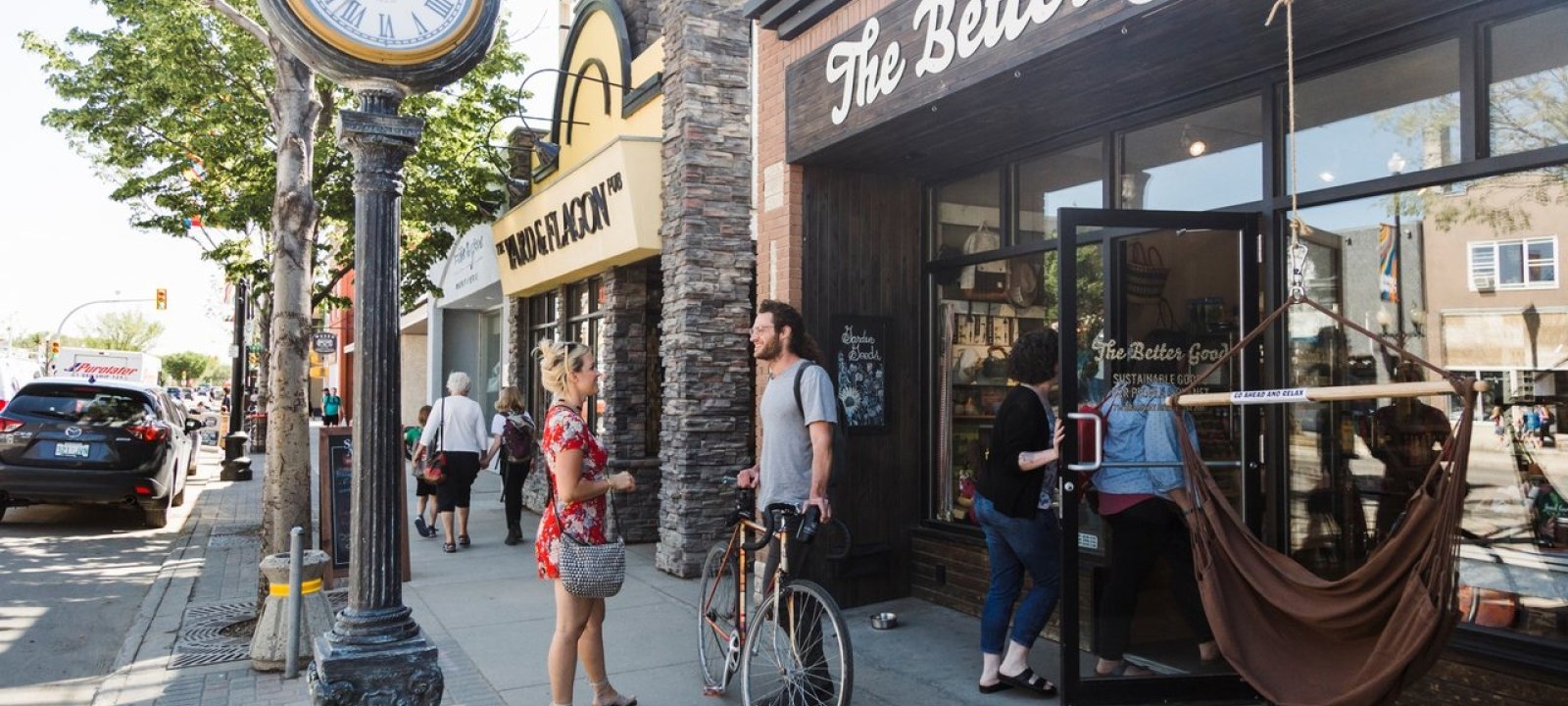 5 stores where you can shop sustainably in Saskatoon
If you're interested in greening your shopping routine — whether it's for groceries, home goods or cosmetics — then you've come to the right place. From businesses that carry sustainable lifestyle
If you're interested in greening your shopping routine — whether it's for groceries, home goods or cosmetics — then you've come to the right place. From businesses that carry sustainable lifestyle products, to those that help customers reduce their household packaging waste, Saskatoon is home to some incredible locally-owned shops that put sustainability front and centre. Be sure to add these five spots to your shopping list!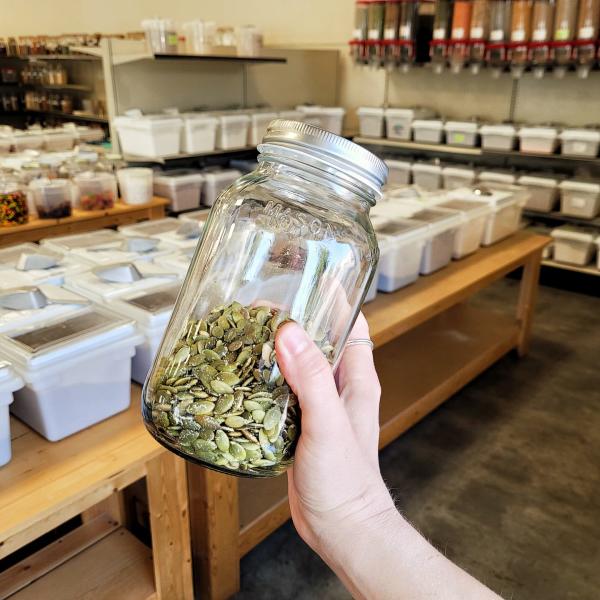 Photo via Bulk Basket 
Bulk Basket is the go-to for zero-waste grocery shopping in Saskatoon. Just like the name says, nearly everything you'll find there is in bulk, including dry goods like rice and flour, pantry staples like coffee and tea, spices, oils, nut butters and more. They also carry produce, dairy and locally-made food products. To shop, you'll need to either bring your own containers or cloth bags (be sure they're clean first!) or borrow a jar from the store. Everything is paid for by weight, and your containers will be weighed prior to being filled.
Additionally, if you have extra gently-used glass jars, mugs or tote bags lying around, bring them to Bulk Basket as a donation! Jars and totes can then be used by customers when shopping, and the mugs are used at Bulk Basket's coffee and smoothie bar.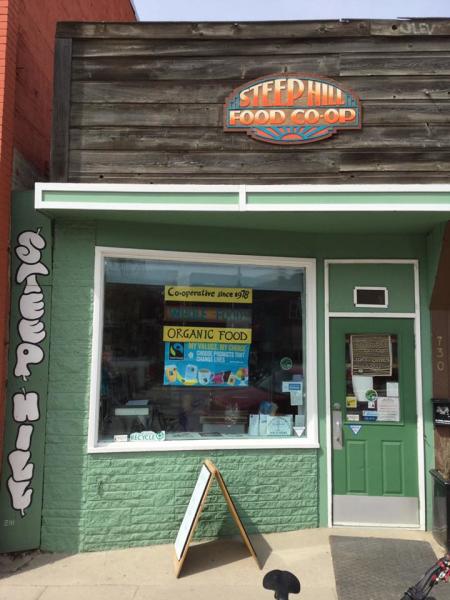 Photo via Steep Hill Food Co-op
Steep Hill has been a staple for local, organic food in Saskatoon since 1978. Whenever possible, they source products from local suppliers and carry many items that are certified organic and fair trade. For grocery, Steep Hill offers fresh organic produce, locally-sourced meat and a number of dry goods, many of which are available in bulk so you can fill up your own containers. Steep Hill also encourages zero waste shopping and does not provide plastic bags, so be sure to bring your own! They also make an effort behind-the-scenes to reduce waste by reusing, recycling and composting.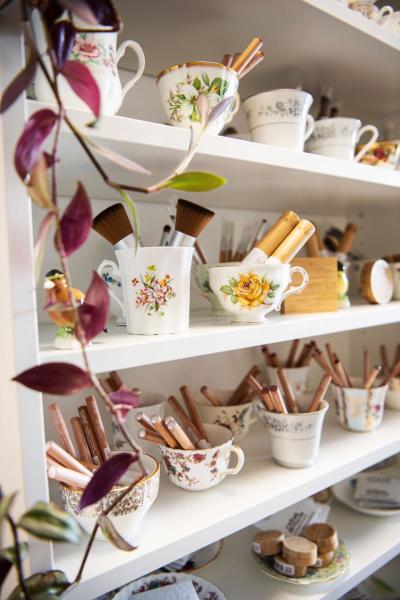 Photo via Juli Labrecque Photography
Green Tree Beauty is your source for cosmetics, skincare and lifestyle goods (like cleaning supplies and candles), all of which are carefully selected from suppliers that offer natural, sustainability-sourced and cruelty-free products. At Green Tree Beauty all products are also offered in reduced packaging like recyclable glass or aluminum, or if possible, in package-free options. They also offer customizable and refillable options for certain cosmetics — like a refillable eye shadow palette from Canadian brand Elate Cosmetics, for example.
Another sustainability initiative at Green Tree Beauty is their Custom Sample Program, which offers customers the opportunity to take home product samples and try them prior to purchasing. The program aims to reduce waste overall by helping customers purchase with confidence, knowing that the product they've bought is something they will actually use.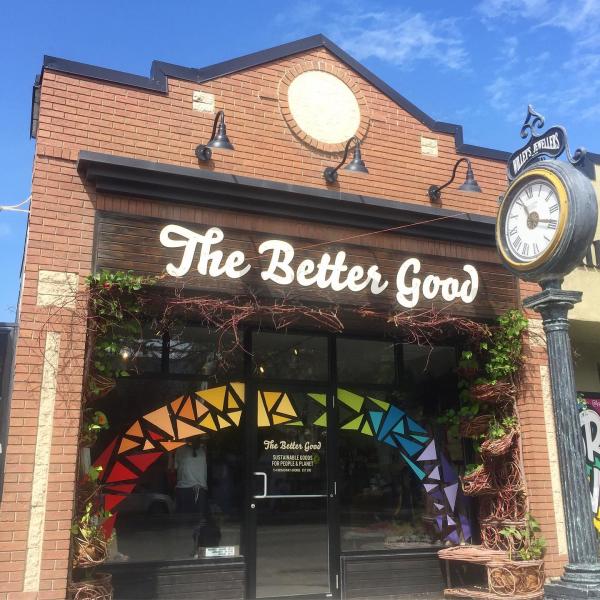 Photo via The Better Good
This Broadway Avenue staple is known for their commitment to both social and environmental sustainability, with initiatives like paying staff a living wage minimum and sourcing products that are organic, fair trade or made with recycled and renewable material. At the Better Good you'll find many lifestyle goods, from kitchen gear and body products, to clothing and giftware. They also have a refillable section in the back, where you can bring back containers to refill goods like deodorant, laundry soap and dish soap.
The Better Good also makes an effort to invest in the local community, with initiatives like their Lift Program — which offers a 15 percent discount at the store to help customers afford sustainable choices — and Garden Grants, which are available to individual, school, group and non-profit gardeners in effort to promote food security and environmental health. In the basement of The Better Good you'll also find the Library of Things, where you can borrow items like tools, electronics and games (rather than purchasing them!), all free of charge.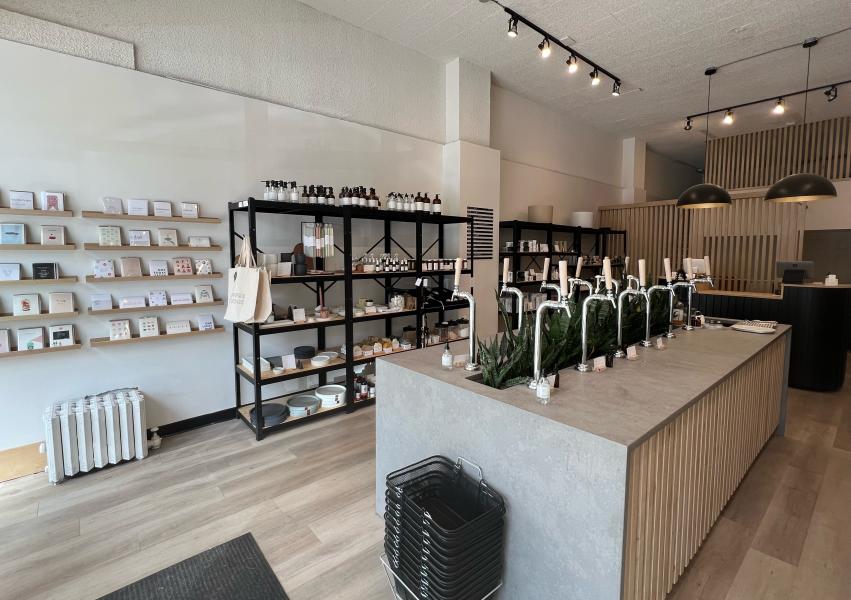 Photo via The Refillery
The Refillery provides — you guessed it — refillable products in reusable packaging, helping to cut down on plastic packaging and household waste. Their refill program is simple: bring your own containers or buy theirs at the store to reuse, and then fill them with what you need! They sell refillable products for bath and body, kitchen, cleaning and home, all of which are sold by weight. The Refillery also sells other goods to help you build a more sustainable lifestyle, like silicone food wrap, shampoo bars and more.