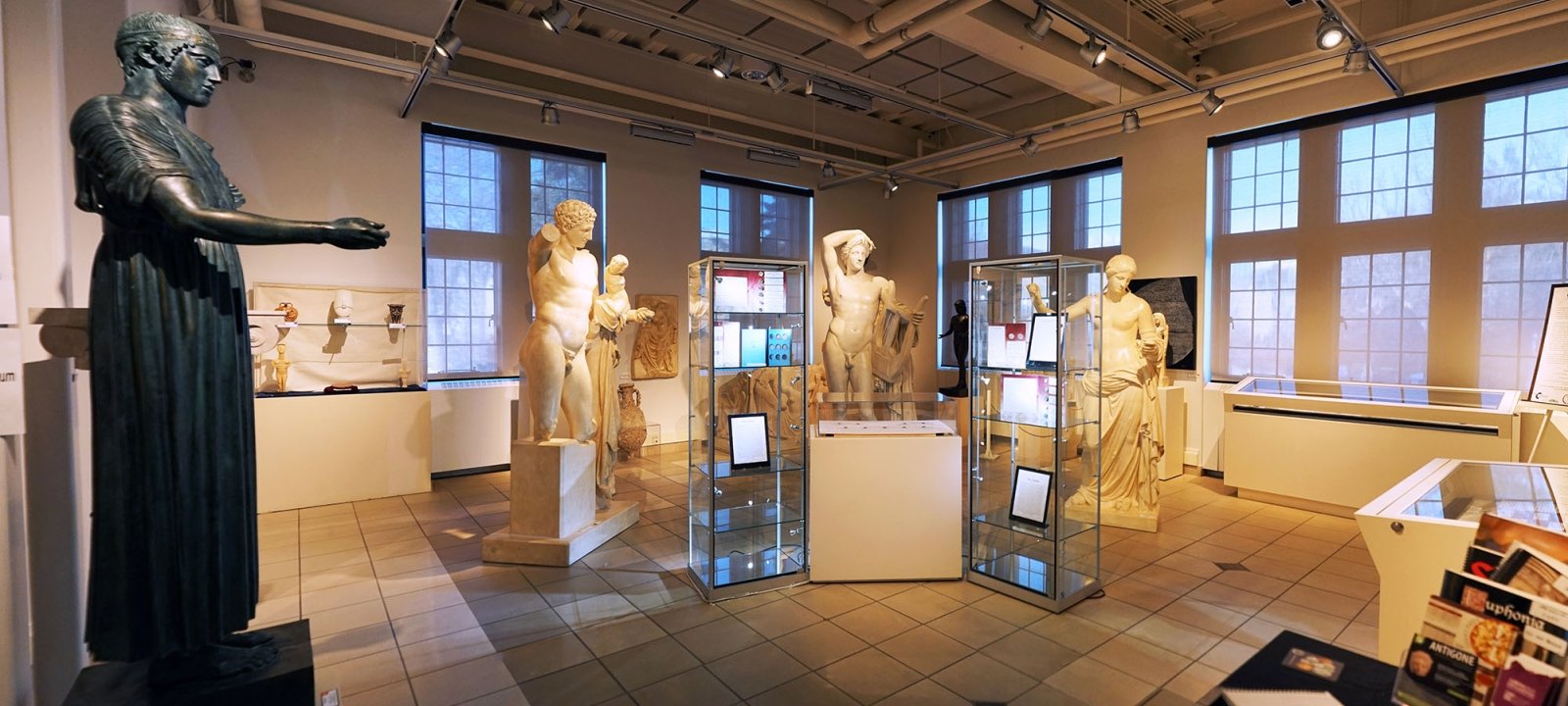 5 Museums in Saskatoon You Need to Visit this Winter
If you asked me to list three museums in Saskatoon off the top of my head, without hesitation I would answer The Western Development Museum, Wanuskewin Heritage Park and the newly opened Remai Modern.
If you asked me to list three museums in Saskatoon off the top of my head, without hesitation I would answer The Western Development Museum, Wanuskewin Heritage Park and the newly opened Remai Modern.
Of course, your answer might be different than mine depending on your connections and experiences in the city.
But that got me thinking: why have I never made a point to explore more of the city's museums? I do it every time I travel to a new destination. I should be doing it here at home.
So I decided to play tourist in Saskatoon for a week, getting to know a few museums I am less familiar with. (Seasonal summer museums will have to wait till next year.)
Here are five museums you might want to check out - most of which are free!
1. Saskatchewan Aviation Museum and Learning Centre
Admission: TBA First things first, this museum isn't open publicly yet. But plans are well underway for the official launch in early 2018. Thankfully, the wonderful and hardworking volunteers behind the museum took me on a tour anyway (and will take you, too, if you call or e-mail to set one up.)
This isn't your standard look-and-don't-touch museum. Kids can learn Morse code or fly on a simulator as part of the Learning Centre. Some of the planes on display have been pulled out of the jungle and impeccably restored. Several of them still fly.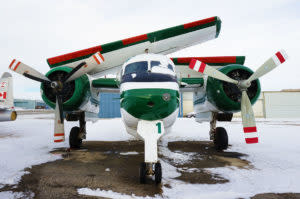 They even have a plane on display with foldable wings – meaning it operated off an aircraft carrier while still in active service.
Keep an eye on the Saskatchewan Aviation Museum and Learning Centre's website for their official opening.
2. Museum of Antiquities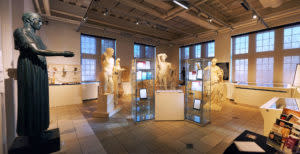 Admission: Free, donation appreciated
I recommend booking a tour if you plan on visiting the Museum of Antiquities on the University of Saskatchewan campus in the Administration Building. The impressive collection of Greek, Roman, Near East, and Egyptian artefacts and statues make you feel like you are site-seeing in a world-renown museum. And the information learned on the guided tour makes you feel like you've been transported through time – all the way back to 3000 BC.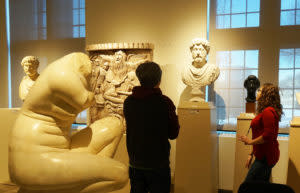 I didn't know Greek marble statues weren't always white - they were originally brightly painted! And just like on Instagram where we represent our best selves, rulers like Augustus had his bust sculptures created in his most flattering image – meaning he probably didn't look just like the carving of him we see today.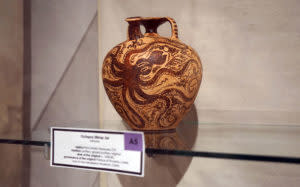 I also learned the value of replicas (the museum houses 170 originals and 110 replicas). They're not just so we can appreciate the artefacts here in Saskatoon, Saskatchewan. They also survive when originals sometimes get damaged, like in the case of the Minoan Octopus Stirrup Jar from 1500 BC.
3. Museum of Natural Sciences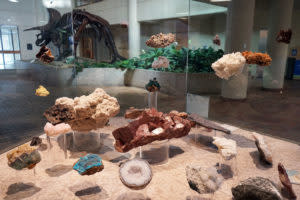 Admission: Free
The Museum of Natural Sciences is full of hidden gems - literally. I spent quite a bit of time admiring the sparkling geodes, pyrite (fool's gold) and meteors in the Geology building at the U of S as Biology was my minor.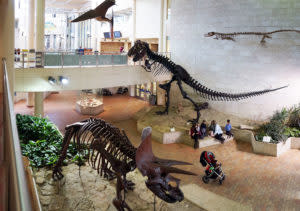 The museum tells the story of evolution through time. It's a big hit with younger children thanks to the full-scale replicas of dinosaurs like a T-rex, Stegosaurus and a few flying reptiles.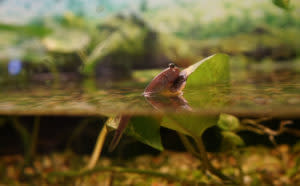 But looking closer, there are some pretty cool living animals that call the on-site aquariums home. Did you know mudskippers are fish that can walk on land and climb trees with their modified pectoral fins? Neat to learn about and even cooler to see in person.
Make sure to take a wander down the hallways on both floors for more displays.
4. Ukrainian Museum of Canada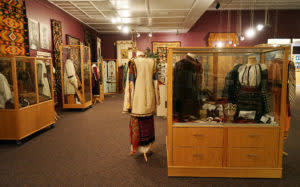 Admission:$6.00 + GST for adults
I am a proud Ukrainian descendant. I'm extra passionate about Ukrainian cuisine (maybe obsessed is a better word.) Which is why every time I walked or jogged past the Ukrainian Museum of Canada on Spadina, I asked myself why I had yet to visit.
Nearly 80 years ago, a group of women got together to preserve their Ukrainian culture and heritage in  a museum. Because of their foresight, I was able to read and learn about a history my own great-grandmother would have experienced when she arrived on the prairies.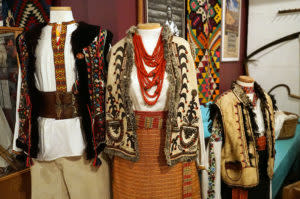 Despite the hard work that was required to transform the land and build a life, Ukrainians also knew how to play hard. This is seen in the vibrant embroidery on their clothing. It's also heard in the melodic, upbeat music played throughout the museum.
Saskatoon is home to more than one Ukrainian Museum. Consider visiting the Musee Ukraina Museum as well. They have an excellent exhibit of Ukrainian icons until the end of January.
5. Diefenbaker Canada Centre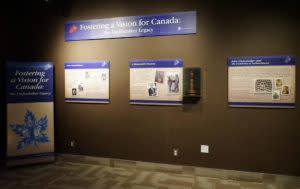 Admission: Free, donation appreciated
The exhibits at the Diefenbaker Canada Centre are so well done, you can visit without going on the free tours they offer every Saturday and Sunday at 1:00 pm. (Although I did go on one and do recommend it if you like to ask questions).
Like most museums, they have a rotating series of exhibits. Unlike most museums, this is the only Prime Ministerial Centre in Canada. It celebrates both Canadian governance and the life and career of one of our own: The Right Honourable John G. Diefenbaker.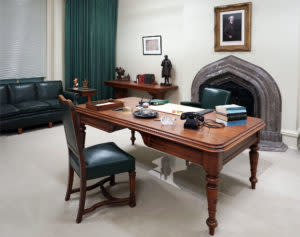 The Prime Minister's Office and the Privy Council Chambers period replica rooms are neat to wander through. They're exactly how it looked during Diefenbaker's time in office. (And yes - the sailfish on the wall is a real one caught by Diefenbaker himself).