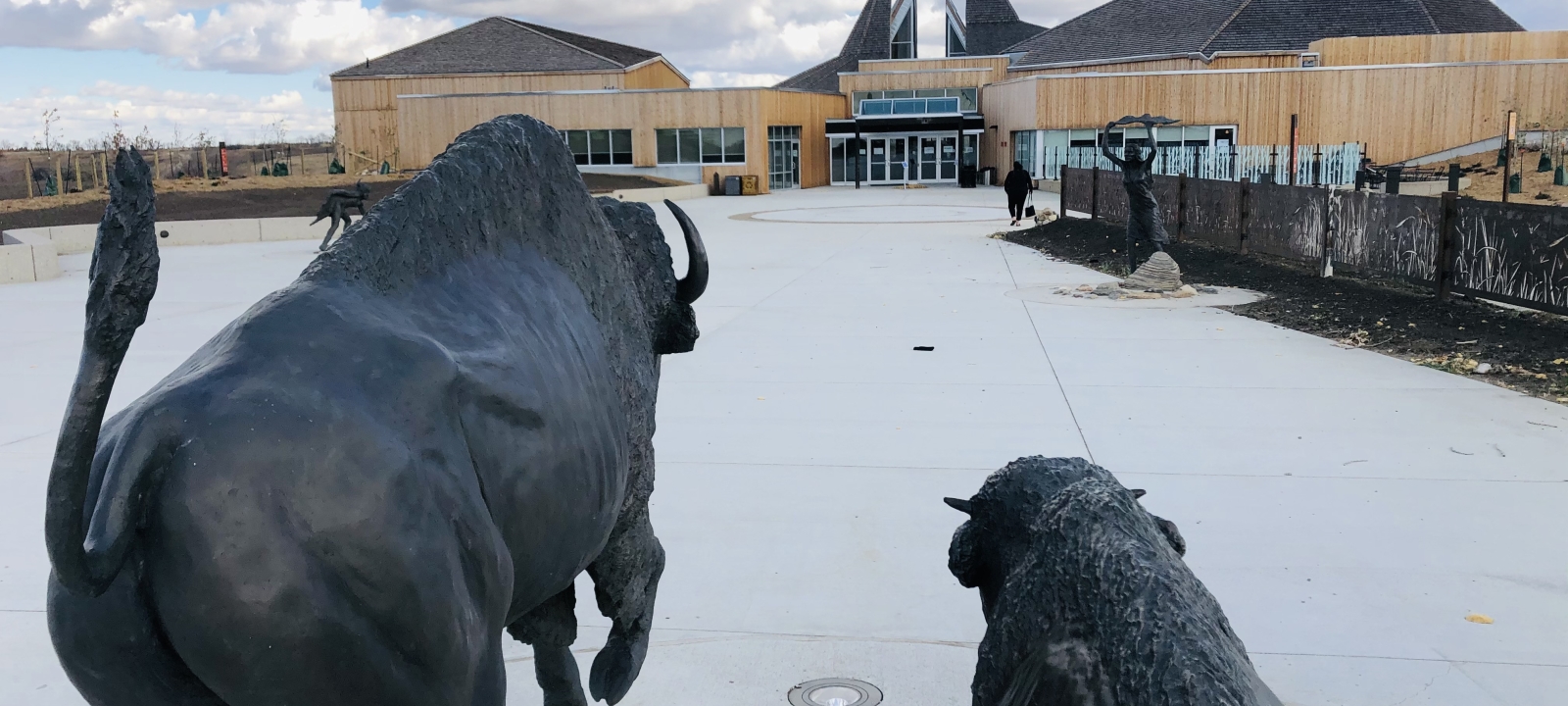 10 Cool and Interesting Facts about Saskatoon
Saskatoon is an awesome city and there is a lot to love about it. The city is budget-friendly, has an awesome food scene and exudes welcoming vibes. As I explored more about this amazing city over the
Saskatoon is an awesome city and there is a lot to love about it. The city is budget-friendly, has an awesome food scene and exudes welcoming vibes. As I explored more about this amazing city over the past few years, I gained major insight into its rich history, culture and share of other interesting stuff.
In this blog, I am excited to share some rad facts and stats about Saskatoon, so keep reading!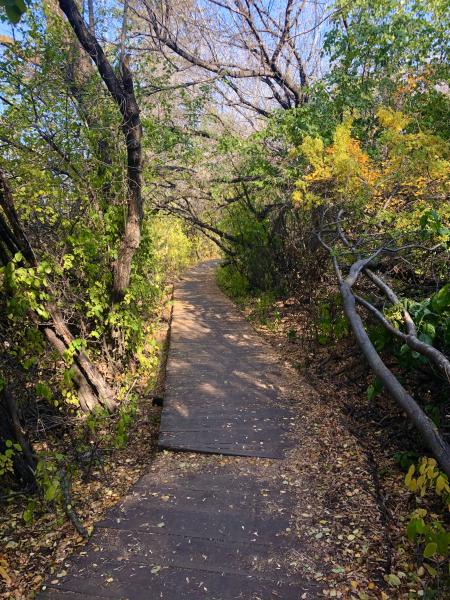 Saskatoon is named after a wild berry. It's true! Misâskwatôminihk is the Cree name for a violet-coloured edible berry that grows in abundance here.
Saskatoon Shines! It's not just a slogan but a fact that our city is one of the sunniest places in Canada. With winter temperatures falling below minus 20 degrees, Saskatoon is blessed to receive a whopping 2,268 hours of glorious sun annually.
Did you know that the vintage red bus from the famous and loved ice-cream spot in Downtown, Bus Stop Refreshments, is originally from London? Years before making its way to Saskatoon, this antique double-decker bus served as a streetcar.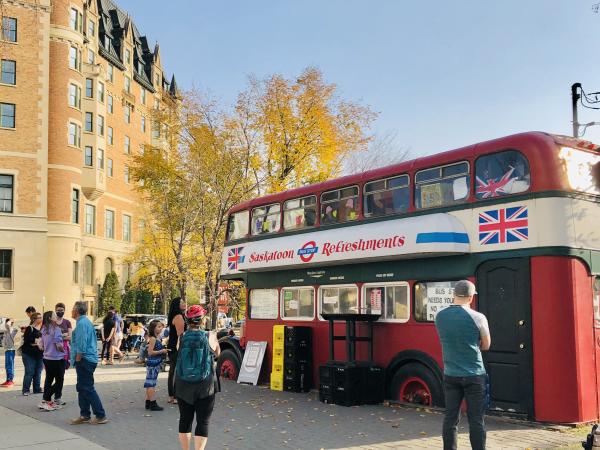 Saskatoon is home to many eminent people from all walks of life. Canada's 13th Prime Minister, John Diefenbaker grew up here. Saskatoon born athlete, Catriona Le May Doan registered her name in the Olympics by winning two gold medals in speed skating in 1998 and 2002. Famous folk singer Joni Mitchell and jazz pianist John Ballantyne also hail form this lovely city.
Our province is the world leader in potash production and Nutrien which is the world's biggest potash producer is also headquartered in Saskatoon. The reason behind those happy plants in your backyard...Its potash! Now you know!
Saskatoon boasts the largest indoor entertainment venue in Saskatchewan – SaskTel Centre that has a hosting capacity for up to 15,000 people. Home to The Saskatchewan Rush Lacrosse team and The Saskatoon Blades of the Western Hockey League, SaskTel Centre also hosts major concerts from leading entertainers like Elton John, Katy Perry, Nickelback, Metallica, to name a few. With so much to experience, good times are surely guaranteed!
What I love most about this city is its diverse and ever-burgeoning culinary scene. It's a matter of immense pride that Dale MacKay, winner of the first season of 'Top Chef Canada', owns three restaurants in Saskatoon. Try out some delicacies from this celebrity check out Ayden Kitchen & Bar. Another restaurant that's creating a buzz is Hearth; it was ranked among the 100 best restaurants in Canada, and offers a unique and prairie inspired dining experience.
Speaking of food, how could we forget our love for perogies? These gooey soft filled dumplings are certainly one of Saskatchewan's favourite food. So, whenever a craving hits you, head to Baba's Homestyle Perogies and tell your friends you've visited the 'World's only Perogy Drive-thru'. Satisfy those taste buds without getting out of the car!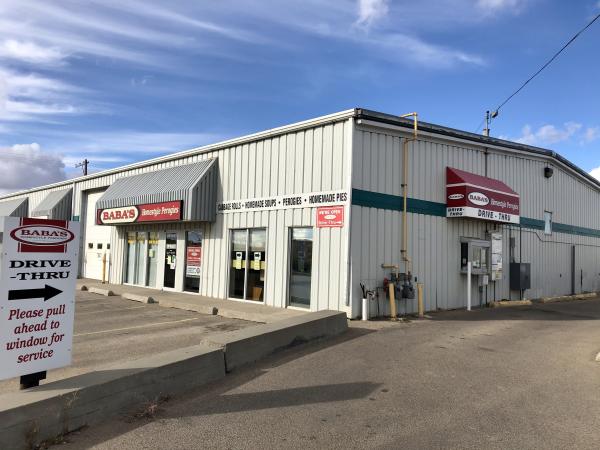 Do you know where the longest running Canadian archeological dig site is? Just 5 km north of Saskatoon, it's at Wanuskewin Heritage Park! This area contains some of the rare finds that pre-date the Egyptian pyramids. Recognized as a national historic site, Wanuskewin celebrates First Nations culture that dates back over 6,000 years. Come here to have one of the coolest and most unique tourism experiences in the world.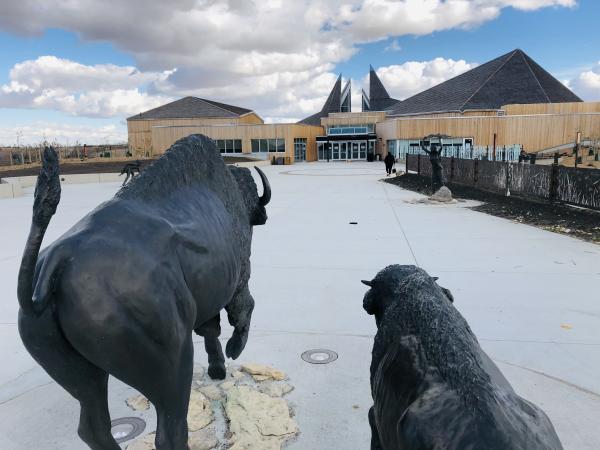 There are some wonderful ways to explore the city of Saskatoon and Meewasin Valley's nearly 80 kms winding route really takes you up for an adventure. The trail runs along both sides of the South Saskatchewan River where you can bike, run or stroll and is listed by Reader's Digest as one of the top 10 greatest hikes in Canada in fall. Check out the full trail map here.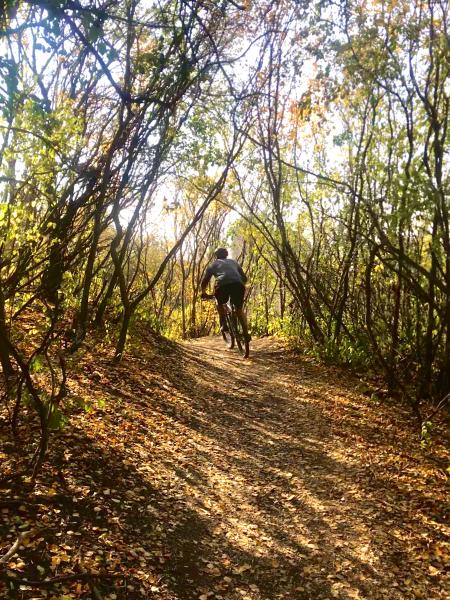 Hope you enjoyed reading this list. Are there any cool facts that you know about Saskatoon? Tell us on our social media channels by tagging #Saskatooning!