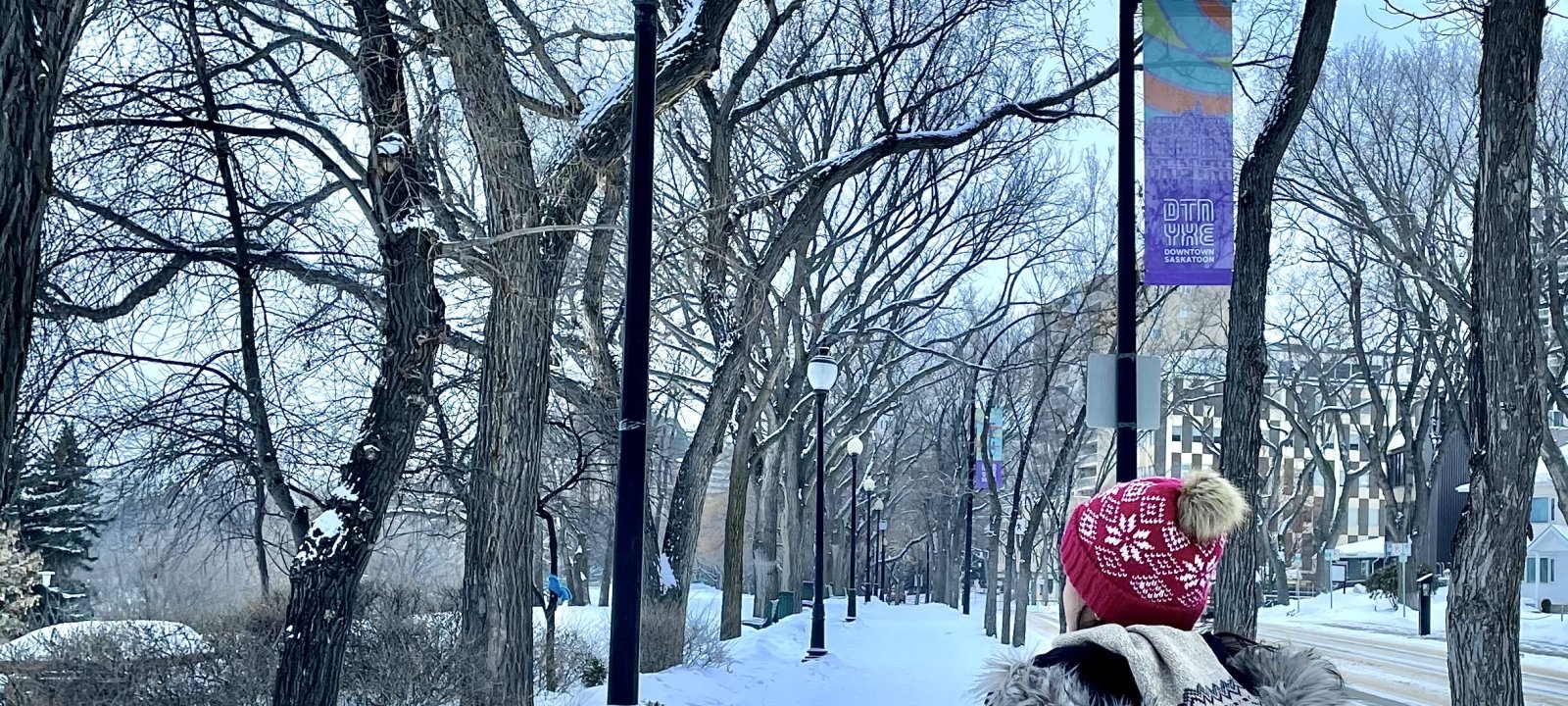 Things to do in a Winter Slump
Entertainment
,
Outdoors & Adventure
Can you believe that we're already halfway through February? Though it might be the shortest month, I always feel February is the most difficult to get through. As we prepare to brave frigid
Can you believe that we're already halfway through February?
Though it might be the shortest month, I always feel February is the most difficult to get through. As we prepare to brave frigid temperatures, it's common to find ourselves caught in a winter slump.
Winter slumps can look like a lot of things - some feel depressed, others feel less energetic. No matter the winter slump symptom, here are some activities that will lift up your spirits so that you can beat those winter blues!
1. Stay active
We know, we know - you're rolling your eyes. Excercise? Everybody knows we should be exercising already. 
Hear us out!
We know how hard it is to leave the comfort of your home and your blankets to get out and move. On top of that, the freezing weather is a perfect excuse to avoid exercise. But, staying active in the winter months is key to an overall good mood and health. Instead of skipping your workout altogether, try going for short walks outdoors. The Meewasin Valley offers great walking trails all year long and looks magical this time of the year. So, keep that lethargy at bay and soak in some crisp winter air, snowy scenery, and sunshine. Don't forget to dress up in layers!
If walking isn't up to your speed, there are plenty of other ways to keep your energy levels up! You can go Ice-skating at The Cameco Meewasin Skating Rink (check for COVID-19 safety protocol here), Skiing, Kick-sledding, Fatbiking, or Snowshoeing. Don't have the necessary equipment? No problem! A variety of winter gear is available for rent at Escape Sports. Stay active, alive, and adventurous this winter!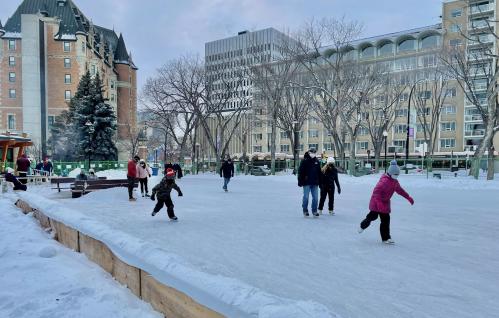 With all that outdoor activity you're bound to do, times call for a cup of coffee and a freshly baked treat at your favourite cafe. Saskatoon's coffee scene continues to grow so you're spoilt for choice! Head to local favourites like Living Sky Café and Citizen Café & Bakery for a delicious warm cuppa or treat yourself with a sinfully delectable doughnut at Darkside Donuts. If you love herbal teas like me, Botté Chai Bar is your rescue. This hidden gem in the Riversdale district pours authentic bottomless teas and also provides a cozy place to sit and sip in.
Remember every day, once a day, give yourself a treat!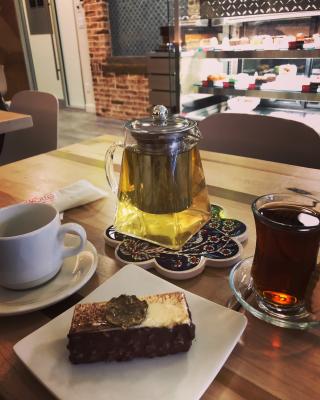 3. Order in/Take-out
When the weather outside is frightful, it's hard to psych yourself up for a mouthful. We get it. But that doesn't mean that's the end of your eating fun! Restaurants like Odla, Primal Pasta, and Odd Couple are my personal favourites and offer a great selection of dishes, and they all offer great take-out options.
I personally recommend planning a movie night and gorging on some local delicacies from the comfort of your home without getting out of your pyjamas.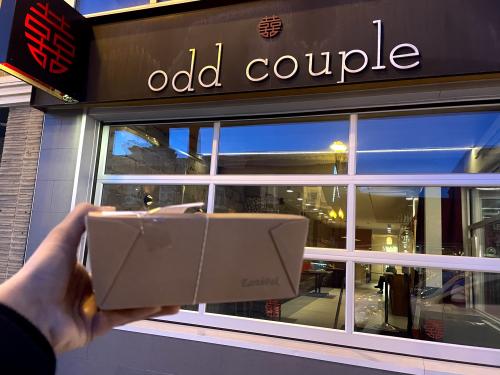 4. Focus on your well-being
They don't call winter "the S.A.D. months" for nothing - so give yourself a little extra love and care this winter. You could book a relaxing massage session at Sirius Health. Imagine getting an authentic Thai massage on the prairies - isn't that awesome? The whole process is quite unique starting with the traditional foot bath and finishing up with some lemongrass tea and snacks. Quite a treat for your senses on a dark winter day!
Or, treat yourself to some flowers from Twig and Bloom. That's right, what better way to liven up your space than with a beautifully arranged bouquet of fresh-cut flowers! You shouldn't have to wait on someone else to get a nice set of flowers.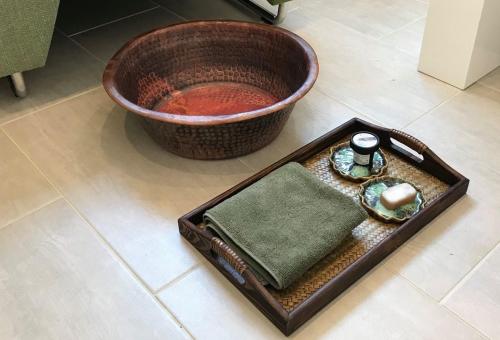 5. Get creative!
When you've got nothing to do on a stormy winter day, why not tap into something new, something a little creative, with a Remai Modern art class. Check out their 'Creative Space' on Saturdays (10:00 am – 5:00 pm) featuring seasonal artmaking which is great for keeping children busy! Or attend an entirely free class called 'Something on Sundays' (1:00 pm – 4:00 pm).
I totally enjoyed creating a picture collage inspired by artist Sara Cwynar. All the supplies were provided, the staff was super nice and the space was entirely sanitized. If you don't want to face the weather, don't worry! Learn some fun artmaking online here.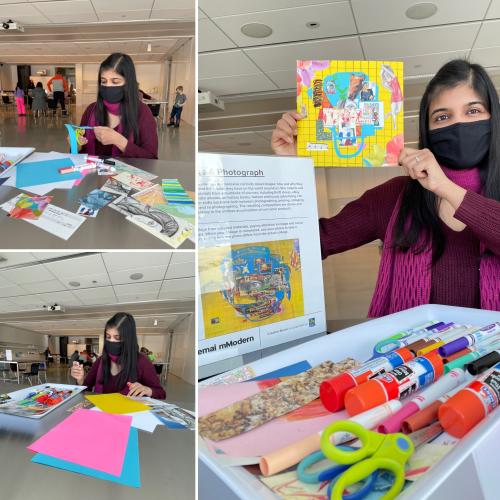 6. Shop local
If all else fails, why not go with a tried and true method to ease those winter blues - retail therapy! Browsing and adding items to your online cart while being curled up on your couch can be an obvious choice, provided the cold temps, but it could lead to monotony and a dull mood. Instead, bundle up, set out your front door, and go shopping IRL! The Broadway district is lined-up with pretty stores that give you a warm feeling instantly. From one-of-a-kind specialty stores to quirky clothing and retail, Broadway has it all. Shopping local is a wonderful feeling and a win-win for everyone!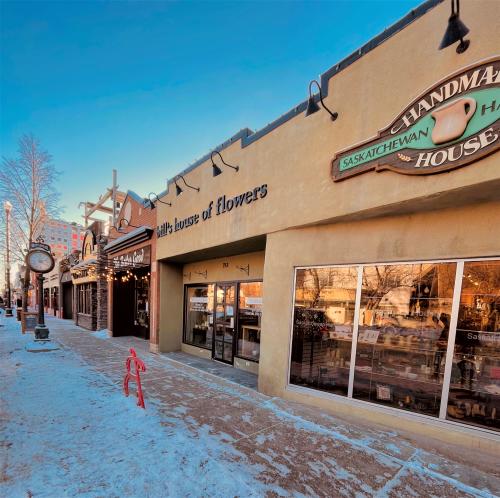 Do you have any other ways to beat winter blues? Tell us by tagging Tourism Saskatoon or by using the hashtag #Saskatooning in your pictures.