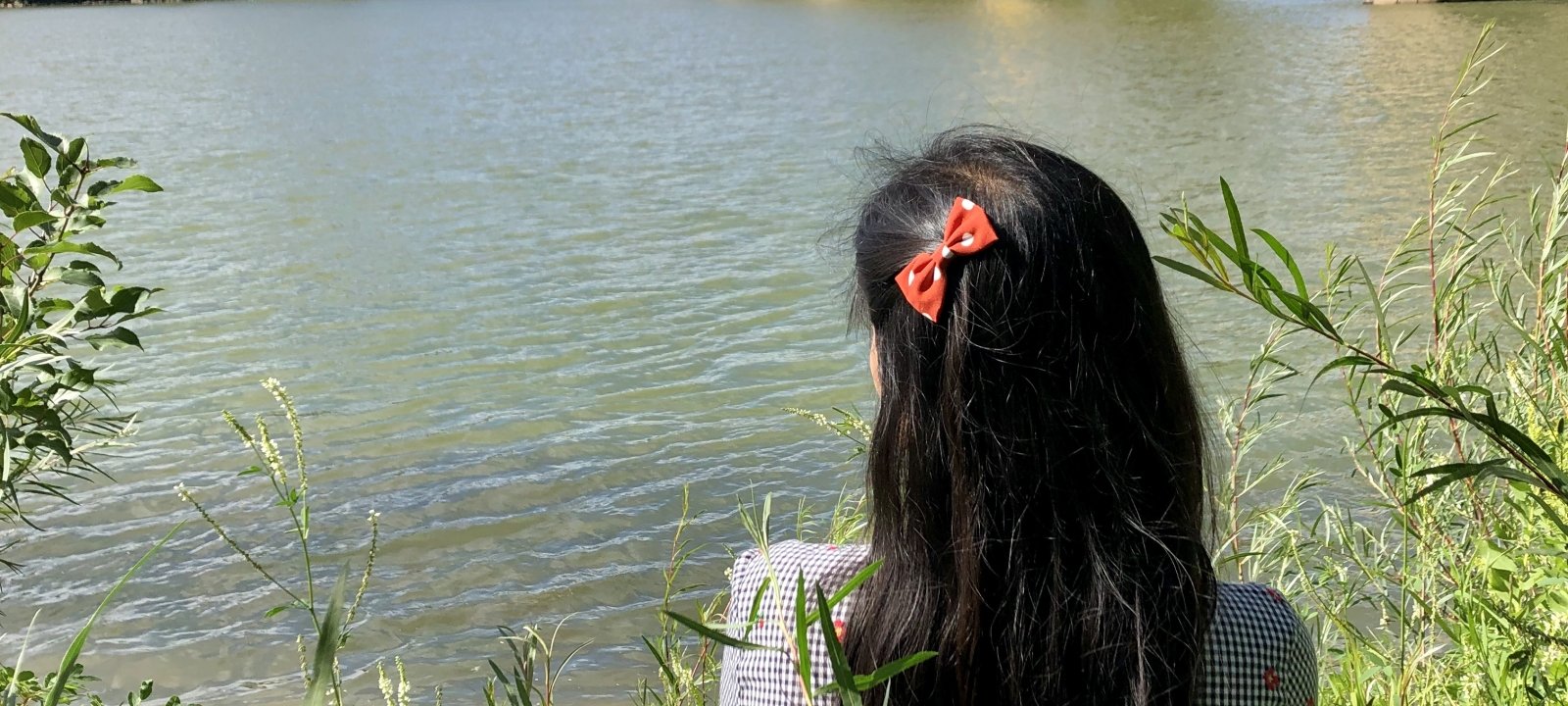 The Best Scenic Bridges in Saskatoon for the Perfect Photo Op
Walking along a bridge can be quite an experience and Saskatoon being dubbed as the "Paris of the Prairies" for its eight unique bridges traversing the South Saskatchewan River, offers the best views
Walking along a bridge can be quite an experience and Saskatoon being dubbed as the "Paris of the Prairies" for its eight unique bridges traversing the South Saskatchewan River, offers the best views of the province's gorgeous and diverse landscape. 
I have listed down my most favourite bridges that are perfect spots to click stunning social media-worthy pictures or just to enjoy a beautiful day in the city!
Traffic Bridge

The Traffic Bridge, also known as Victoria Bridge, officially opened on Oct. 10, 1907. It was the first vehicle bridge built in Saskatoon and thus holds great historic significance. The bridge got demolished and rebuilt recently and it now boasts a modern and super sturdy metal steel truss with pathways on both sides.
Ride over on a bike like a hipster or walk over to Homestead Ice-cream for yumilicious summer treats or just sit by the River Landing area and watch The Prairie Lily sail by!
Broadway Bridge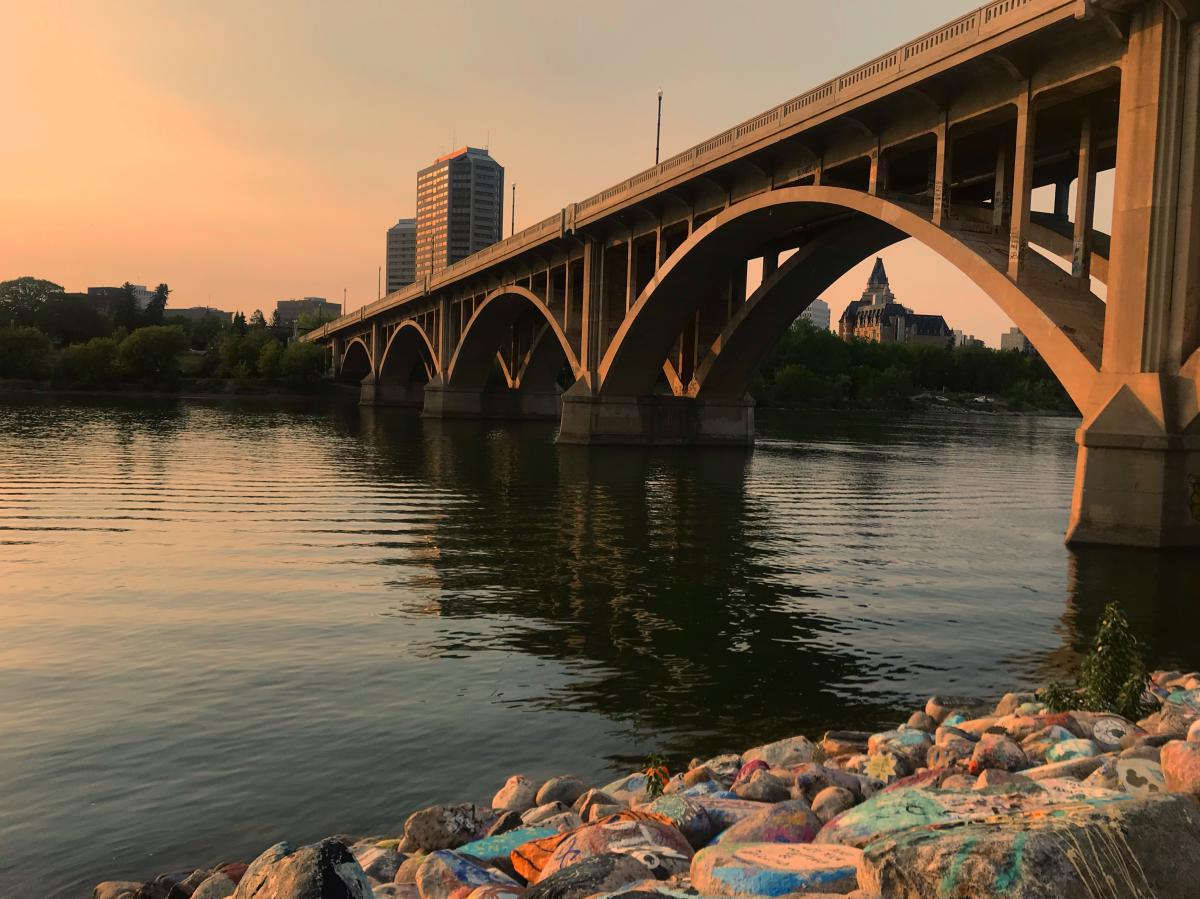 The Broadway Bridge is an arch bridge that officially got opened in 1932. Isn't it amazing to know that it was designed by the engineers of the University of Saskatchewan? The bridge connects to Downtown on one side and to the city's most urban-chic area – Broadway Ave on the other and offers terrific views of the Bessborough hotel.
Reach at the base of the bridge to enjoy painted rocks along the river bank and admire the Bess peeping though the bridges' arches! This undoubtedly is one of my favourite spots to watch a prairie sunset.
University Bridge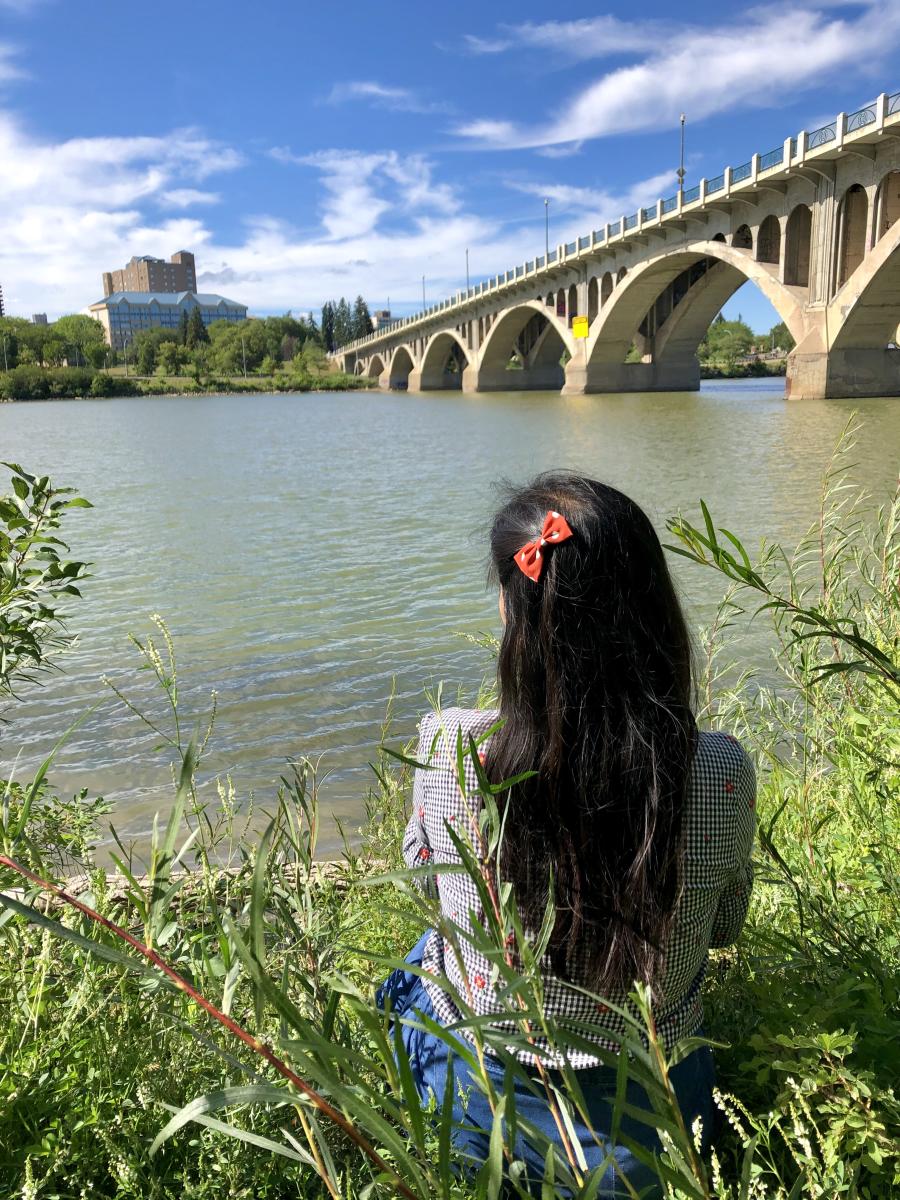 The University Bridge opened in 1916 and was Saskatoon's first concrete arch bridge. Besides connecting the two halves of the city, it offers great walkways on both sides and easy access to the Meewasin Trail.
Flex your photography skills while spending a leisurely afternoon soaking in the views of the South Saskatchewan River and Downtown.
CPR Bridge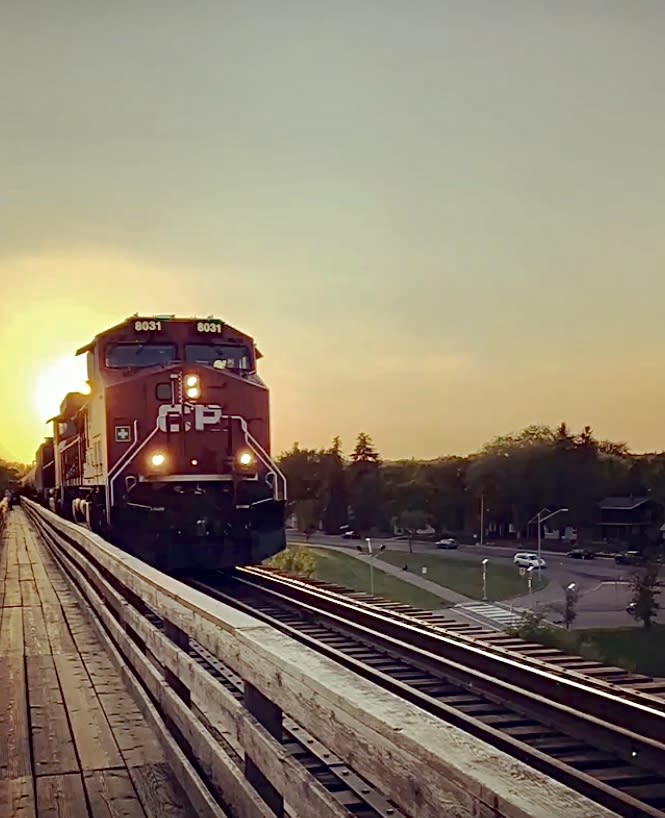 Built in 1908, The CPR Bridge or the Canadian Railway Bridge oozes vintage vibes and offers incredible panoramic views of the city. It is the only bridge to have a pedestrian walkway right next to the tracks. Pretty unusual! And if you're lucky, you can watch a train pass by too.  
P.S. – The bridge is currently closed as it is not wide enough to practice social distancing. However, you can still enjoy spectacular views while walking or riding your bike along the Meewasin Trail.
These are some of my favorite bridges in Saskatoon. Which are some of yours? Please share in the comments below!