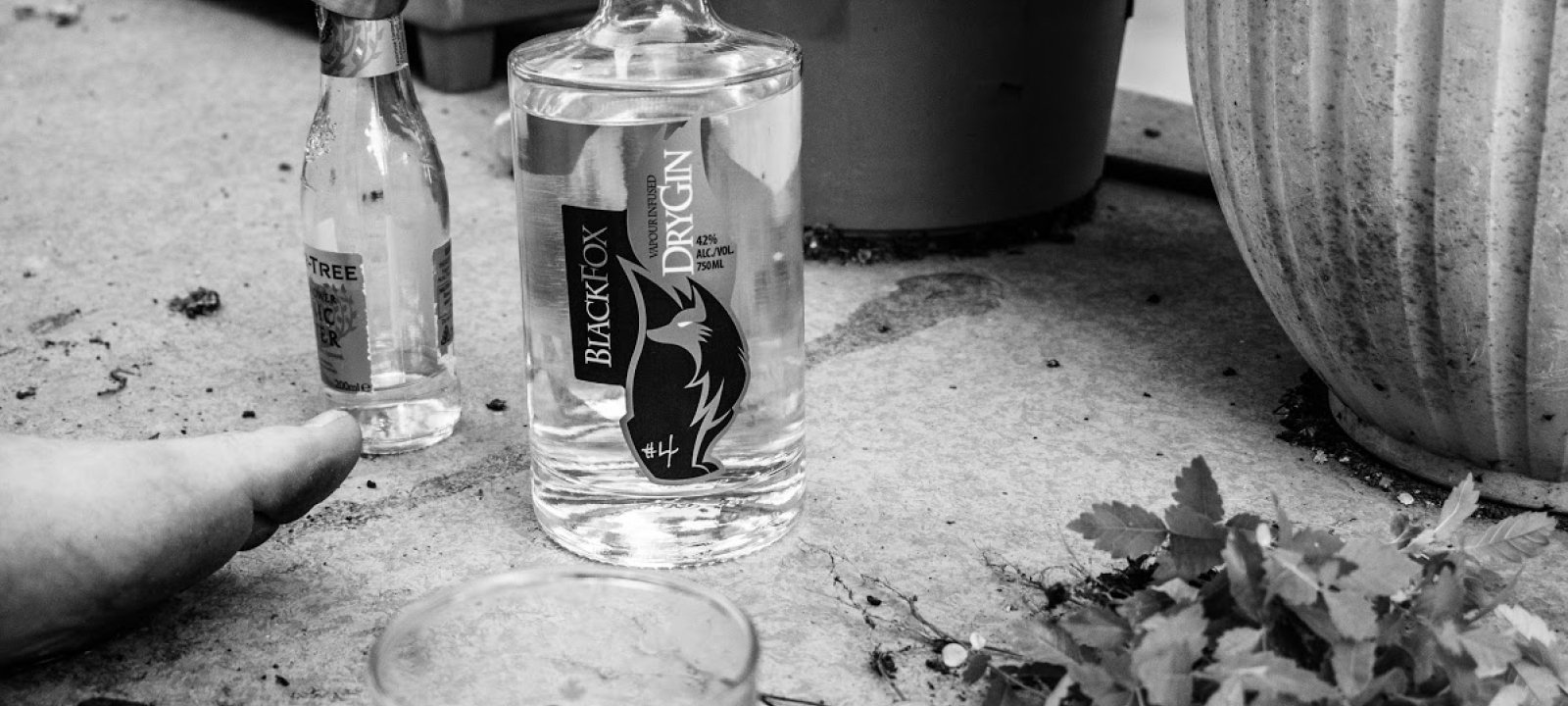 Sustainability in Saskatoon
Food & Drink
,
Outdoors & Adventure
,
Uncategorized
When travelling, sticking to my sustainability practices can be difficult. The flight alone always makes me consider the environmental impact my trip is having on the world. As a result, l make it a
When travelling, sticking to my sustainability practices can be difficult. The flight alone always makes me consider the environmental impact my trip is having on the world. As a result, l make it a point to research local, eco-friendly, and sustainable businesses to patronize wherever I am visiting. What better way to experience what that region has to offer?
And that includes here at home, in Saskatoon, where we find many businesses in that are going leading the way with regards to sustainability.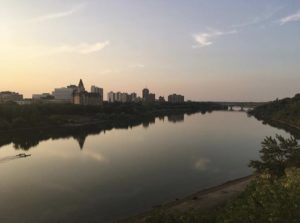 Sunset over the South Saskatchewan River
Let's first take a moment to acknowledge the Meewasin Valley Authority. Conserving the natural environments and culture that makes Saskatoon the unique metropolis that it is, is what they do! Our river valley is developed and maintained by these amazing folks!  They also play a key role in other conservation areas such as Beaver Creek, Cranberry Flats, and the Northeast Swale. What a difference they make!
The Meewasin Valley Authority isn't just about education and conserving natural habitats for cute animals and flora, it is  also about fun! During the winter, they operate and maintain the Cameco Meewasin Skating Rink at Nutrien Plaza. The skating rink hosts skating parties and provides free skate rentals! In the summer, they coordinate many events, such as nature walks and tree planting ceremonies. They even collaborate with local brewery, Prairie Sun, on a seasonal beer you just have to try!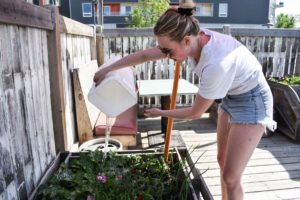 Christie Peters watering her patio plants at The Hollows
The Hollows and Primal Restaurants are owned by Christie Peters and Kyle Michael.   Christie and Kyle are passionate about sustainability, and that passion is reflected in everything they do.  The food served in their restaurants is either home- grown or it is purchased from local farmers.  Once in the restaurant, everything is put to use. Animal fat is used to create soap for the restaurants, uneaten food is composted, and vegetable roots and stems are used in stocks.
Some of The Hollows gorgeous compost
Sustainability isn't all about hard work! At The Hollows and Primal, it's also a party. They forage ingredients to use in their cocktails and liqueurs.  Such as their Plum Pit Amaretto, a seasonal liqueur made out of the pits of plums that grow in Saskatoon.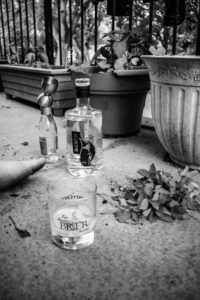 A photo from a sunny afternoon of gardening on my old patio with the help of Black Fox
Speaking of making sustainability fun, have you heard of Black Fox Farm and Distillery?! They make one of the best oaked gins in the world (I'm serious! Check it out here), and they're located just outside of Saskatoon!
Owners, Barb Stefanyshyn- Cote and John Cote, are constantly studying and thinking of new ways to make their distillery and farm more sustainable.  They grow flowers, grain, and fruit; all of which is used in the making of the gin. They reuse almost 95% of their water, compost everything they grow, and play host to festivals on their land! This summer, if the stars align (or you make a plan), maybe you'll be in town for their World Gin Day Festival, their Gladiola Festival or perhaps their Pumpkin Festival!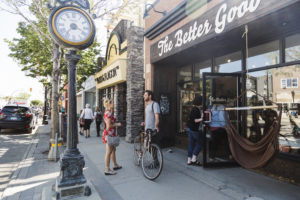 Photo courtesy of Tourism Saskatoon
This shop on Broadway offers much -needed products to the people of Saskatoon to support us in maintaining a more sustainable lifestyle. At its convenient, central location, you will find some amazing products such as, fill-your-own-container hygiene products like shampoo and hand soap. They even give away "No Flyer" stickers for your mail box.
Saskatoon can be proud of these and so many other businesses that are doing their part to keep our earth happy. Tourism Saskatoon features Green Stem; a program designed to educate and inform our members on sustainability practices they may implement, to promote businesses that are already practicing sustainability, and to influence others to make small choices that will have a positive impact. To see a list of local businesses that have taken our Green Stem Pledge, click here.