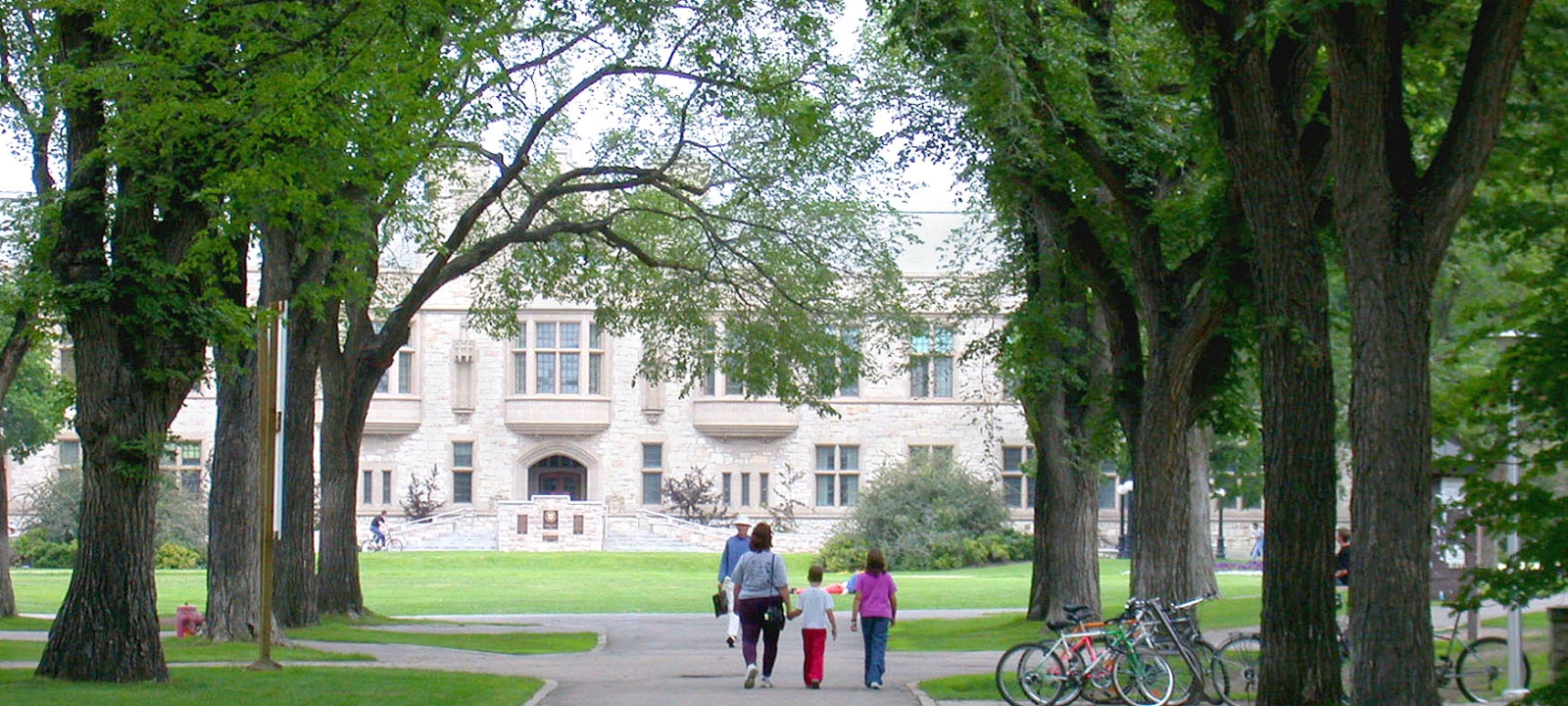 Neighbourhood Love: The University of Saskatchewan
Arts & Culture
,
Entertainment
Ah, the memories of University. I can't say I played for a Huskies team, or was a part of the student council, or even The Sheaf, a place many of my talented peers in writing got their starts. Nope,
Ah, the memories of University. I can't say I played for a Huskies team, or was a part of the student council, or even The Sheaf, a place many of my talented peers in writing got their starts.  Nope, I was a simple drone. I went to class. I went to the Bowl with friends. I went to my job at the videostore. I went to the pre-renovated, awesomely dank iteration of Louis', either for cheap grilled cheese sandwiches and fries at lunch, or for an evening plunge into an inordinate amount of beer. I went to Place Riel Theatre (RIP) to catch the latest indie or cult films doing the circuit. I went home and read, wrote, or watched movies. Then I repeated the whole thing the next day. Sometimes I even studied. Four years later, I wandered out with a degree.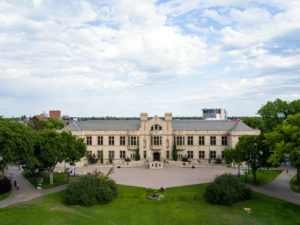 Do we think of Saskatoon as a 'college town?' A place where the University dominates the population and economy of a city? I'm not sure, but what I do know, is that it's a little city within a city itself, where some really cool things are happening. Not just in education, where they offer over 200 academic programs, but also in areas like research.
There's the Vaccine and Infectious Disease Organization (VIDO) facility, where they develop DNA-enhanced immunization vaccines for both people and animals.  There's all manner of agriculture research, where they focus on meeting the food demands of a growing, hungry population, while still caring for the environment.   Innovation Place Research Park is an industrial science and tech park that is home to industries that work with the University.  And, of course, the U of S houses the Canadian Light Source synchrotron, a national facility that hosts scientists from all over the world.  Its research has included everything from viruses to superconductors to dinosaurs.  It's the biggest and most state-of-the-art investment in Canadian science.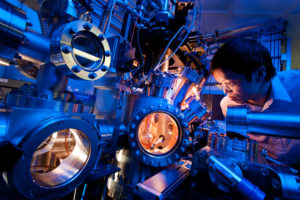 Sports and arts are also big draws.  The University of Saskatchewan Huskies have a variety of teams across different disciplines, from football to wrestling to track and field.  And there are a variety of galleries and museums on campus, like Snelgrove and Kenderdine, as well as a myriad of collections of different kinds, spread across different buildings.  My son loves to hit what he calls, 'the dinosaur museum,' or, The Museum of Natural Sciences.  You could spend a weekend watching games and touring the different galleries and museums.
The plan for a provincial university was started in 1907, but several communities lobbied to be the physical location, including the Battlefords, PA, Moose Jaw, Saskatoon, and Regina. Saskatoon was chosen in 1909, in what had to have been a highly politicized vote. Prime Minister Sir Wilfred Laurier laid the cornerstone of the College Building, the first structure, in 1910. The buildings were made from locally mined limestone, which gives them their iconic, recognizable look today (however, they eventually ran out of limestone and had to use a substitute from Manitoba). The first degrees were awarded in 1912.
In addition to the College Building, if you wander the grounds, you can see some interesting historic structures. There's the Little Stone School House, which was built in 1888, the first school of the Temperance Colony.  It was originally in Nutana, but moved to the U of S so it could be preserved. There's also the Memorial Gates, which were built to call honour to the U of S students who died in World War I.  They were originally an entrance, but after the campus expanded, there was a new road access and the gates were kept in their original location.  Inscribed on the gates is the following: "These are they who went forth from this University to the Great War and gave their lives that we might live in freedom." And there's the Rugby Chapel, which was built in 1912 as a gift from the Rugby School in England to the school that originally bore the University of Saskatchewan moniker, in Prince Albert (in the late 1800s). It too was moved to campus for preservation.
Times change, trends change, and people change.  The University of Saskatchewan also undergoes change, in everything from physical buildings and spaces, to curriculums and idea systems.  However, the notion of the respected institution has held strong over time.  Some of the spaces you might remember from your student days have changed, Louis' being my personal primary example.  But the idea that you come there with a thirst for knowledge, make new friends, and start to truly become the person you were meant to be, stays the same.  It's a little city within a city, with its own ecosystem and culture, with plenty of things to see and do, and people of all ages living their lives and careers within its grounds.