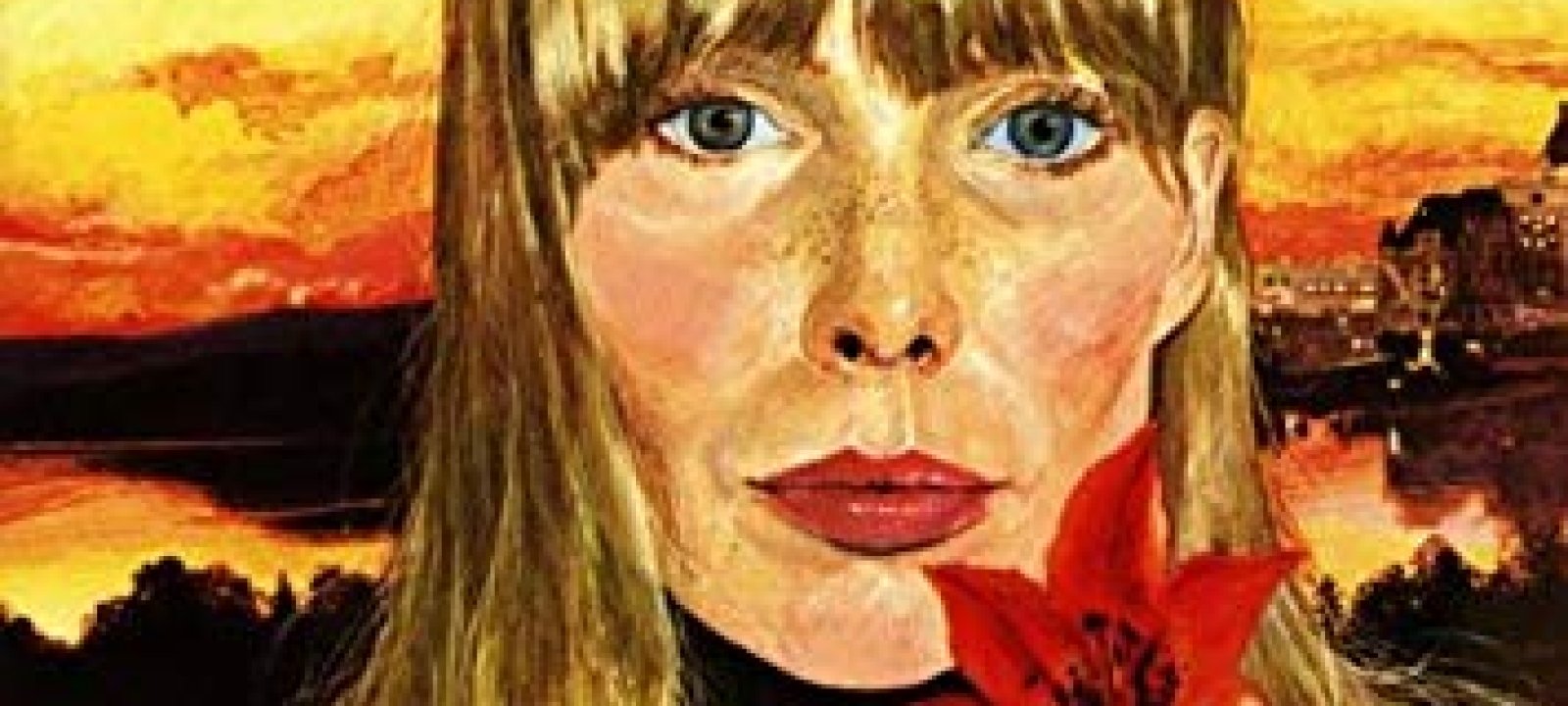 Joni Mitchell's Saskatoon Hangouts
In 2018, Saskatoon recognized one of its favourite daughters, music legend Joni Mitchell. Mitchell's music was immensely influential, especially in the 60s and 70s, with songs like 'Both Sides Now,'
In 2018, Saskatoon recognized one of its favourite daughters, music legend Joni Mitchell.  Mitchell's music was immensely influential, especially in the 60s and 70s, with songs like 'Both Sides Now,' 'Big Yellow Taxi,' and 'Woodstock.'  She is also a noted artist; she's been heard to say that she is actually just a painter who was derailed by circumstances.
Those circumstances won her eight Grammys and a Lifetime Achievement Award as well as induction to the Rock and Roll Hall of Fame.  Sharing her art and music with the world took her far away from Saskatoon, the place where she came into herself.  The cover of one of Mitchell's best albums, 'Clouds,' features a self-portrait with the historic Delta Bessborough in the background.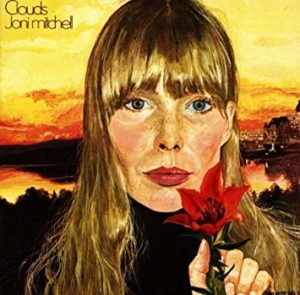 I thought it might be fun to look at a few of the places that were iconic in her mythology, teenage haunts for a young Joni, then known as Joan Anderson (her full name before marrying folk singer Chuck Mitchell was Roberta Joan Anderson).  There's a plaque on Broadway Avenue as well as a plaque and walkway at River Landing called The Joni Mitchell Promenade. You can put yourself in a spot where she may have stood and think about how our city helped shape what she'd become.
The Andersons moved to Saskatoon from North Battleford (they had also lived in Maidstone, SK and Fort Macleod, AB --- her father Bill worked for a grocery chain and moved around as he moved up the ladder).  Their first house in Saskatoon was on Hanover Avenue, near Lathey Swimming Pool.  Joni went to junior high at Queen Elizabeth School.
By 1957, Joni was attending high school at Nutana Collegiate, until Aden Bowman was built.  She is remembered by many as being into art, fashion, and writing, and in fact, had a column in the Aden Bowman school paper in 1961, called, 'Fads and Fashion.' She was known for her colour coordinated headbands and outfits.  She worked at a department store while doing freelance modeling (she got an employee discount at the store, which helped bolster her wardrobe).
Around this time, she would hang out at The Commodore Café, sipping cokes in the high booths in the back.  (The Commodore, on 2nd Avenue, eventually became Chau's Commodore Restaurant, which burned down in 2007).  Joni lived for the weekends, where she'd go to YWCA dances, listening to Elvis, Chuck Berry, and Little Richard.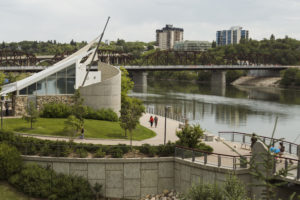 Of course, Broadway and River Landing play an important part in our story.  Joni spent time on Broadway, often walking across the Broadway Bridge and through River Landing to Riversdale Pool, which she claimed had the best jukebox in the city.  The Broadway Bridge was immortalized in her song, 'Cherokee Louise.'  It's both a sad song about the plight of a friend and a nostalgic look at those teenage years.
Cherokee Louise is hiding in this tunnel In the Broadway bridge We're crawling on our knees We've got flashlights and batteries We've got cold cuts from the fridge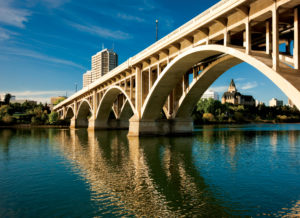 And of course, there's a plaque in front of the Broadway Theatre to commemorate where Joni played her first paying gig in 1962.  It wasn't at the Broadway --- it was at The Louis Riel Coffee House, in the building next door, roughly where Calories is now.
By '62, she had moved away from being the 50s fashionista, toward hippydom, with long, straight hair flowing down her back.  She waitressed at the coffee house and started out by playing the Sunday Night Hootenanny, sort of an open mic night.  Many people in the room thought she sounded strange and off key, but some dug what she was doing. Then one night, Halloween 1962, scheduled performers Sonny Terry and Brownie McGhee didn't show, so Joni filled in --- her first paying gig.  The crowd liked her, so the owners of the coffee house occasionally let her jump on stage for tips.
Shortly after this period, she left Saskatoon for art school in Alberta, then on to Toronto where she met Chuck Mitchell.  But that isn't where her Saskatoon story ends.  Her parents still lived in town, so she came back periodically, including a visit to a retrospective of her work in 2000 at the former Mendel Art Gallery (soon to be The Children's Discovery Museum).
When she stayed in town, she usually stayed at the Bessborough.  In fact, I literally ran into her once.  I was walking through the lobby and I accidentally bumped into someone.  I turned and apologized, and as I walked away, my brain yelled to me, "Hey dummy!  You just about knocked over Joni Mitchell!"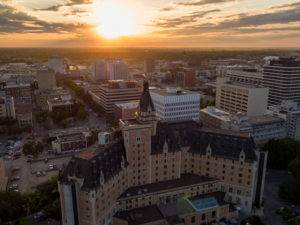 The Saskatoon that shaped and informed a brilliant young artist has changed a lot over the years.  But one need only walk down Broadway and River Landing in Joni's shoes to see those echoes of the past.  There's only one Joni Mitchell, but I like to think there are many young creative people like her, growing up in this vibrant incubator for artists we call Saskatoon, that might someday take the world by storm.
Special props to City Archivist Jeff O'Brien for always answering my historical questions about Saskatoon, and for recommending the book Girls Like Us: Carole King, Joni Mitchell, Carly Simon and the Journey of a Generation by Sheila Weller.  If you want to read it for yourself, stop by the Saskatoon Public Library.