Giftable Experiences: Give a Moment in Saskatoon
Are you beginning to make your list for the holidays? Maybe you are ahead of the game and have already moved onto the "checking it twice" phase. Regardless of where you are at with finding the perfect
Are you beginning to make your list for the holidays? Maybe you are ahead of the game and have already moved onto the "checking it twice" phase. Regardless of where you are at with finding the perfect gifts for those in your life, may I suggest finishing up by giving the gift of Saskatoon this year?
2020 has been a tough year and our local organizations and businesses are counting on your support this season. I have put together a list of some of my favourite ways to experience Saskatoon below, but I would love to hear your ideas in the comments too! Together, let's brainstorm a list of unforgettable moments in Saskatoon.
Membership to a Local Attraction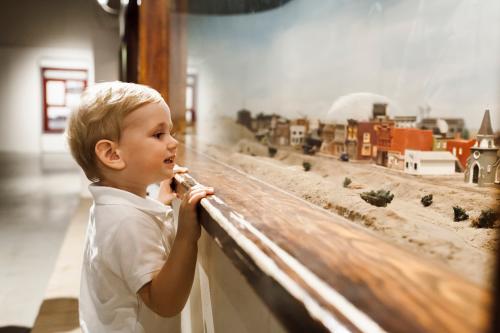 Local attractions such as Remai Modern, Nutrien Wonderhub, Wanuskewin, and the Western Development Museum are brimming with programming and opportunities for everyone. Purchasing a membership to either (or all) of them gives you exclusive benefits and access that you would not normally have as a walk-in patron. Plus, you will be giving the receiver of your gift a great reason to return again and again to experience these unique stops. Visit each of their websites to explore the individual and family membership options that are available.
Wine Study Wednesday at Odla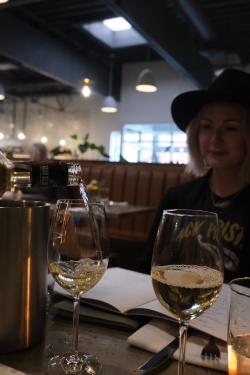 Each week, my friends from Odla bring guests a unique opportunity at their restaurant on Broadway Avenue. During Wine Study Wednesday, the sommelier will select three (or more) wines that are not usually available by the glass. Tasting these wines as a flight with your meal is all part of the experience! You (or your gift receiver) will even walk away with an information sheet to take home. This new-found knowledge is sure to create envy with every one of your co-workers come Thursday morning! Tickets are not required, but I strongly suggest making a reservation.
Feed the Chickadees at Beaver Creek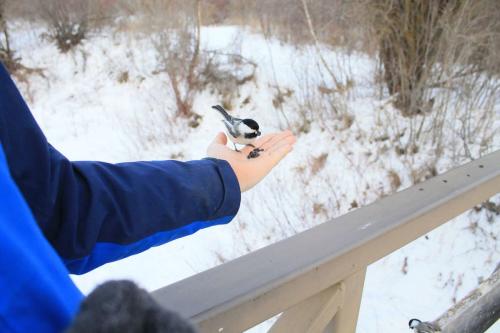 Channel your inner Snow White this winter! Join an interpreter from the Meewasin team at Beaver Creek (just a short jaunt from Saskatoon) each Saturday afternoon for a fun, interactive experience where you will have Black-capped Chickadees perch on your open palm to nibble on seeds. This experience is great for the entire family and has been adapted to ensure small groups are able to physically distance. Learn more and book this experience.
The Local Kitchen Cooking Class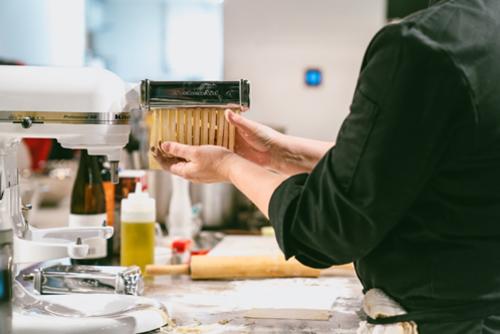 In my job, I talk about Saskatoon A LOT. One of my favourite points to highlight for visitors and locals alike is our culinary scene. Saskatoon is fortunate to have so many unique and delicious dining options. When thinking of unique, food-related Saskatoon experiences, The Local Kitchen comes to mind immediately. In fact, it is not just me that thinks of The Local Kitchen, Google's Team in California recently logged in for a virtual cooking class based here in Saskatoon (cool, eh?!). Go online to learn more about the virtual, in-person, and kid-friendly options that The Local Kitchen offers throughout the year.
Enjoy a Complete Family Staycation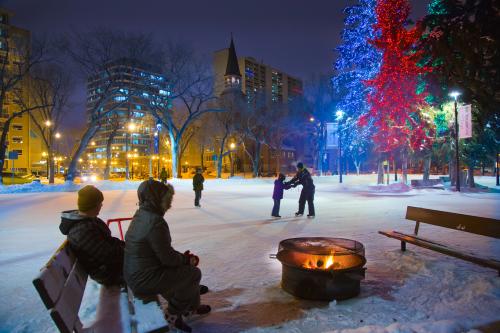 Many of us are used to travelling over the holidays. Things will look different this year, that is for sure. That does not mean that you can't have the experience of "getting away" though. Tourism Saskatoon and the team at Uniglobe Carefree Travel have assembled an array of staycation packages for a variety of budgets and interests. Take a scroll through this growing list and reach out to Uniglobe to book. Word on the street says that they would also be happy to help you customize the perfect stay-close-to-home holiday for you this winter too!
Drop us a comment to let us know what unique #Saskatooning experiences you are giving as gifts this Holiday Season.
On behalf of the entire team at Tourism Saskatoon, Merry Christmas and Happy Holidays!