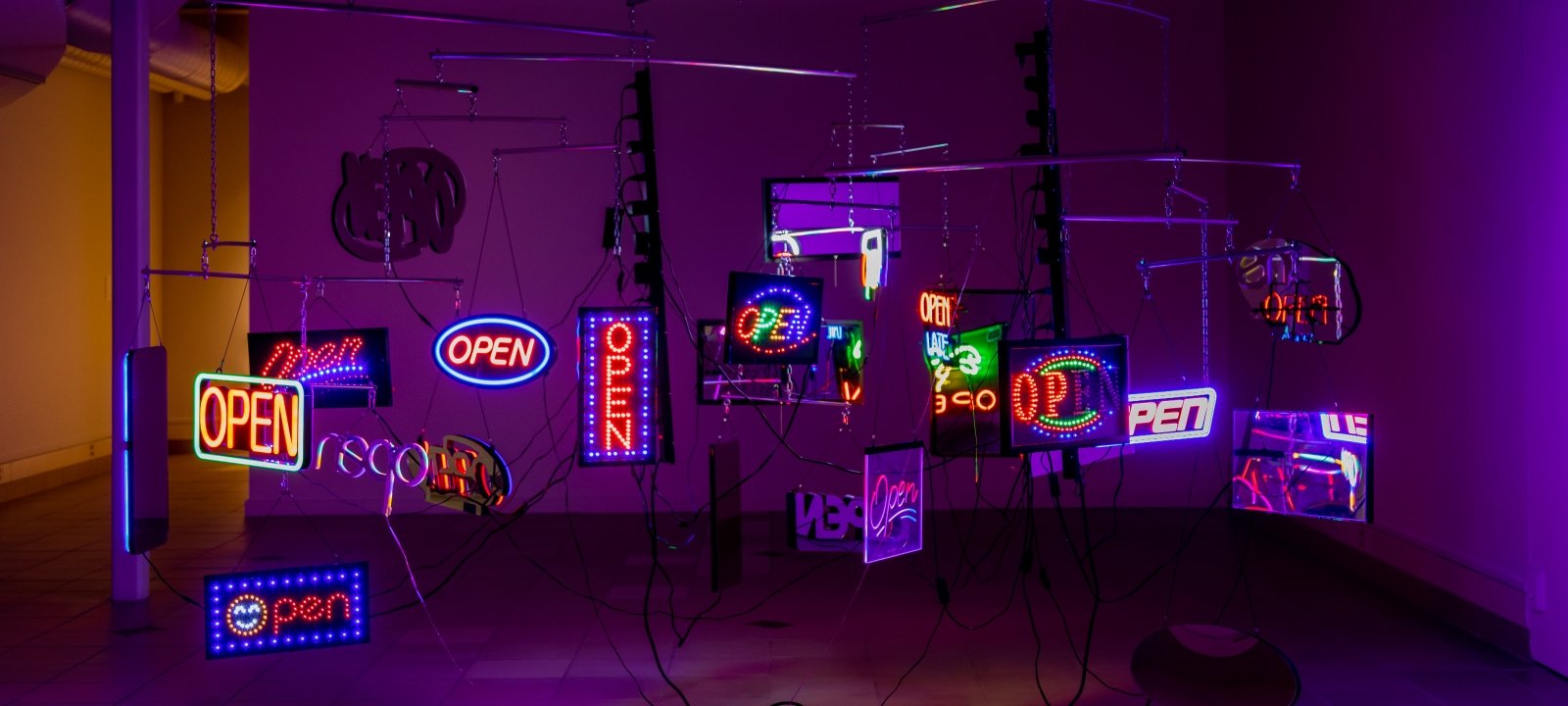 Discover The Kenderdine Art Galleries at the University of Saskatchewan
As a graduate of the University of Saskatchewan, I was quite surprised that I had never known more about the incredible art on campus. I have been out of school for a couple of years only to just find
As a graduate of the University of Saskatchewan, I was quite surprised that I had never known more about the incredible art on campus. I have been out of school for a couple of years only to just find out about the wonderful Kenderdine Art Gallery! I checked out their current exhibitions, and here is what I discovered!
The galleries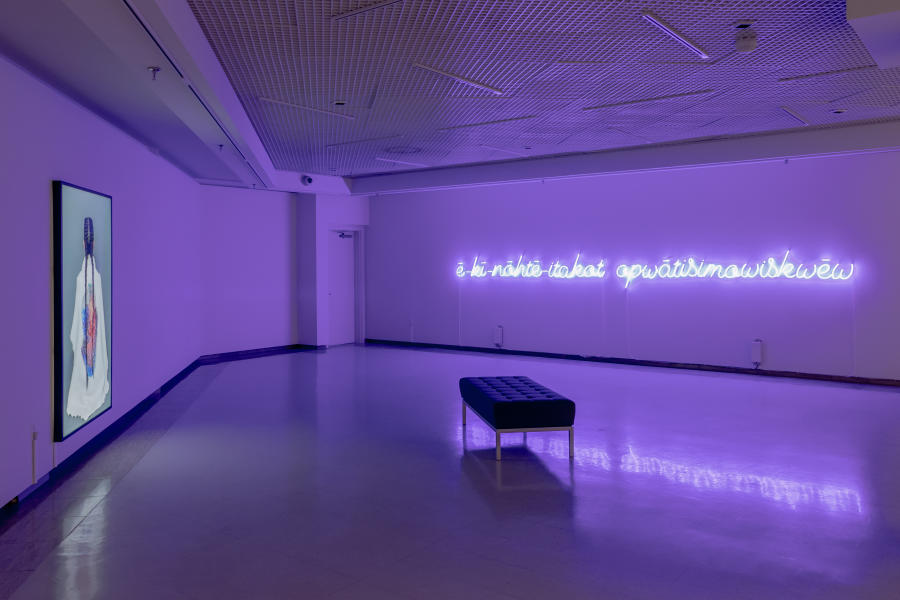 "Joi Arcand, Amalie Atkins, Catherine Blackburn, Ruth Cuthand, Curtis Santiago: Love Ethic, exhibition image. Photograph by Carey Shaw."
They have three galleries on campus with two of them being in the Peter MacKinnon building and the other inside the Agriculture building on the second floor. During my time at University, I never did go to the galleries as I was a bit focused on other things! But now that I know about them, I will definitely be back!
These galleries are free and open to the public Monday to Friday, 10 am to 4 pm. They have around nine exhibitions annually, with three different seasons of exhibitions. I highly recommend you follow them on Instagram or Facebook to get the latest updates on upcoming exhibitions, as well as more info on their art pieces including interviews with the artists themselves!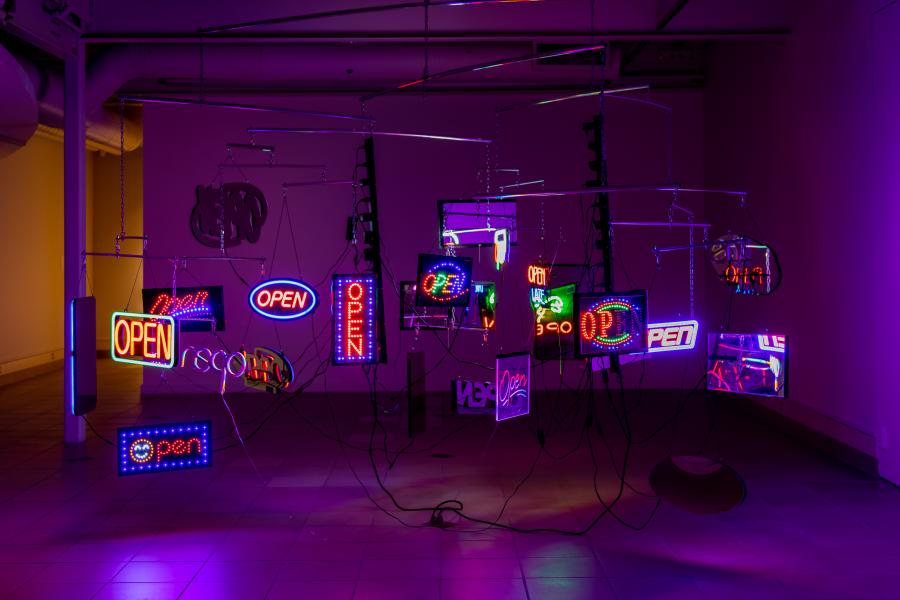 "Kyle Beal, Business Class, Photograph by Carey Shaw."
The three galleries are curated with either one or multiple artists with a theme to go along with the art. Each gallery includes a super handy info sheet that sums up the exhibit and who the artists are and as someone who does not understand art very easily, I found these cards to be a life savior!
If booking a tour is something you are interested in, give them a call or email to set one up! They also have opening receptions for each exhibition where they debut the art.
Campus art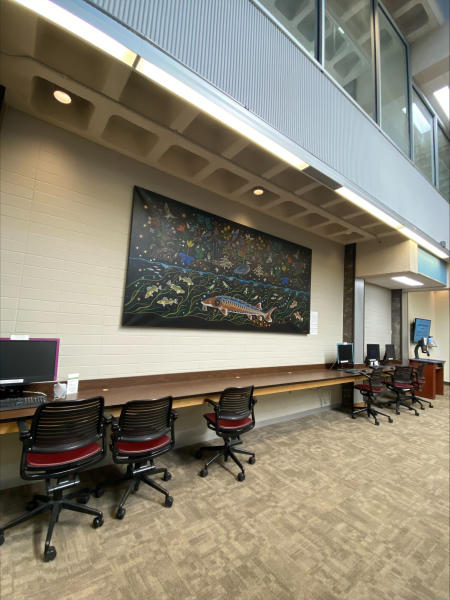 Art by "Christi Belcourt; Every Dot a Prayer for the Saskatchewan Rivers
As I wandered on campus and embraced the nostalgia of my time at the University, I also noticed all the beautiful art throughout the buildings including the law library. Originally displayed at the Remai Modern as part of the exhibition Storied Objects: Métis Art In Relation, you can now find the art piece Every Dot a Prayer for the Saskatchewan Rivers by artist Christi Belcourt in the law library. 
Therapeutic experience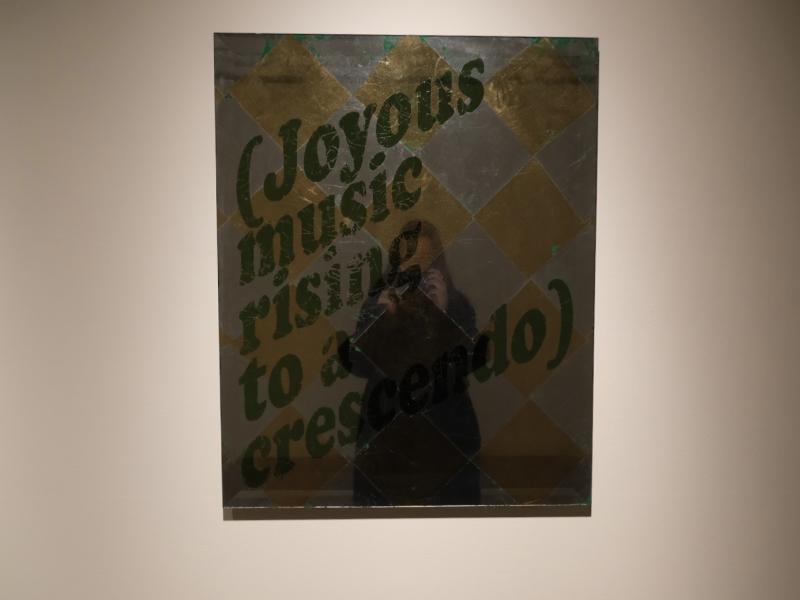 Art by" Kyle Beal; A Good Hard Look
During my time exploring the galleries, I felt so relaxed and found the overall experience almost therapeutic! I was able to step away from the business of life and just enjoy the beautiful art and might I just add it's also a great way to escape the cold winter when needed.
Next time you are visiting the University of Saskatchewan or looking for something to do, head over and enjoy the inspiring art from the Kenderdine Art Gallery.