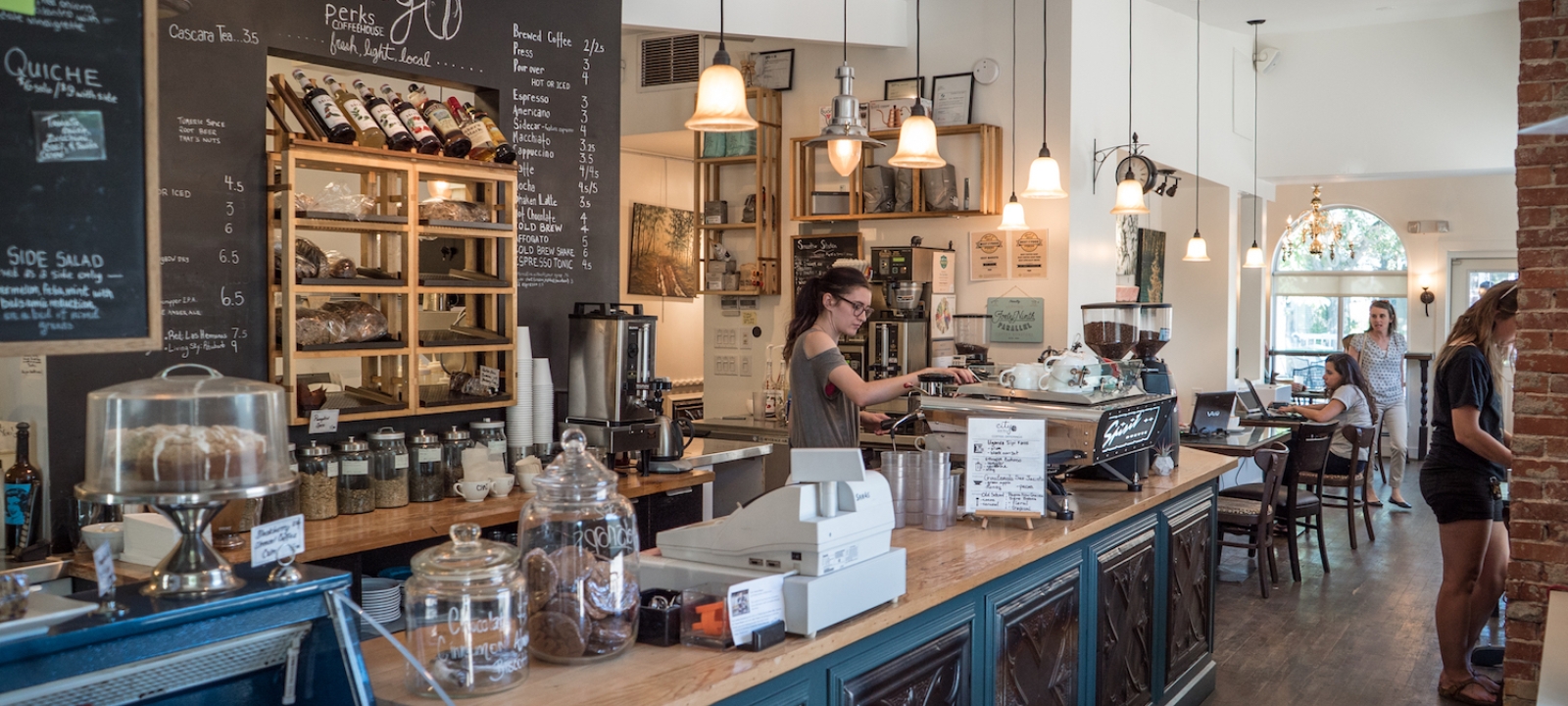 Coffee is Very, Very Important
Coffee is crucial. How is anybody supposed to change the world if they don't start with a great cup of coffee in the morning? This is especially important in Saskatoon with all the young
Coffee is crucial. How is anybody supposed to change the world if they don't start with a great cup of coffee in the morning? This is especially important in Saskatoon with all the young entrepreneurs, tech start-ups, and students who we can't expect to miss out on concerts, cocktails, and parties at night, but still have to accomplish great things in the morning. Enter Saskatoon's skilled baristas and vibey cafés and teahouses, of which we have plenty.
Let's take your through some of the best coffee shops in a few of our favourite neighbourhoods in the city shall we?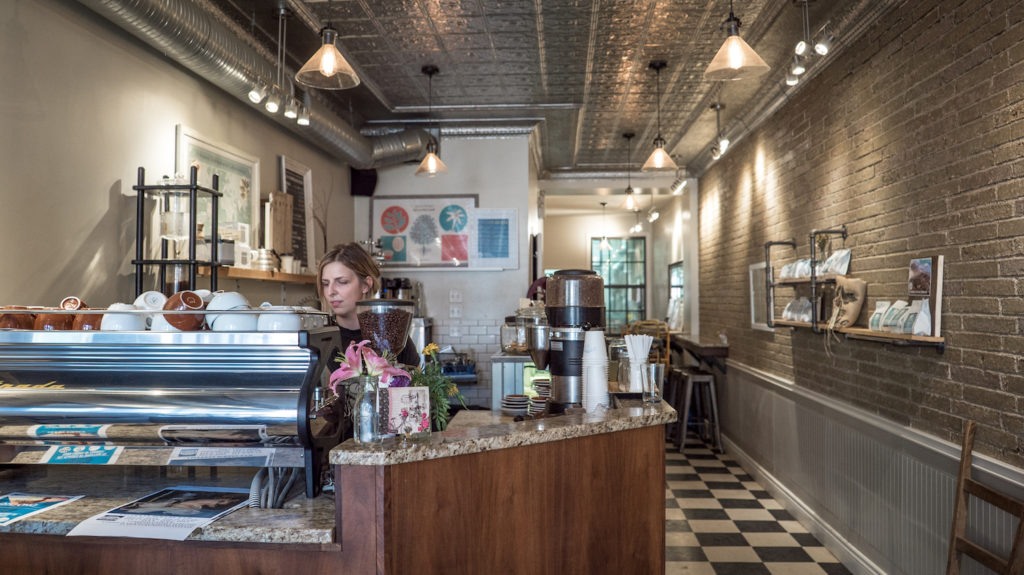 Museo Coffee
Museo Coffee
Museo's talented crew moved this quality-focused operation to Broadway Avenue after years of praise and success at their location in the Mendel Art Gallery. Now, they offer the care & attention and local flare that serves as an antidote to the Starbucks across the street. If you're a coffee snob, this place is for you. Their highly-trained baristas put the quality and ethical standards of their in-house roasted coffee above all else.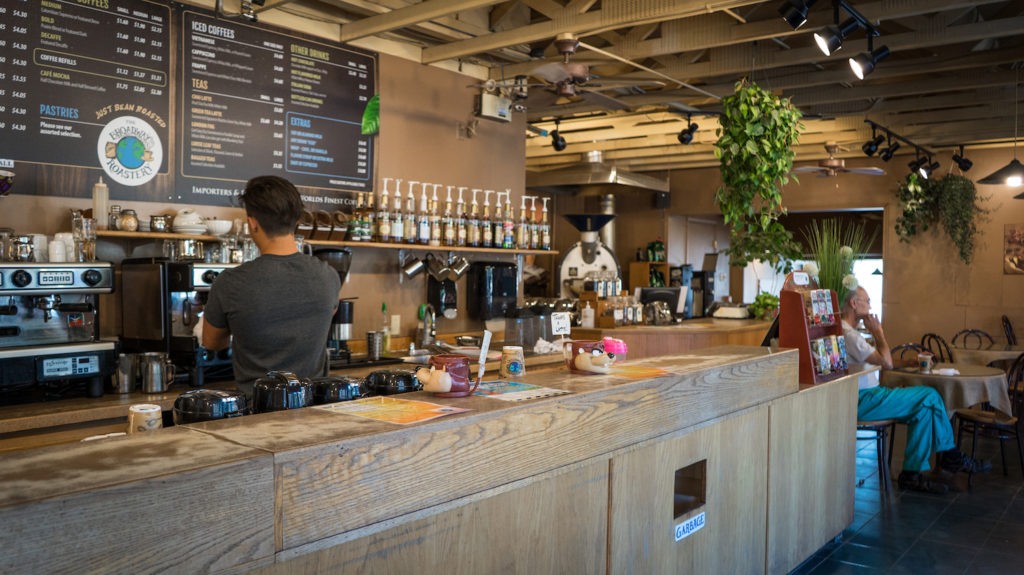 The Broadway Roastery
Broadway Roastery
There's no messing with the Roastery. This coffee joint is a defining landmark in the Broadway area, and it's held its bridge-top spot at the "Five Corners" intersection for well over fifteen years. If you're looking for a meeting place with a friendly, causal, comfortable vibe, this spacious cafe is conveniently located close to downtown, the Meewasin Valley trails, and of course, Broadway. Cop a spot on their sidewalk patio and hang next to songwriters, artists, and important business meetings alike.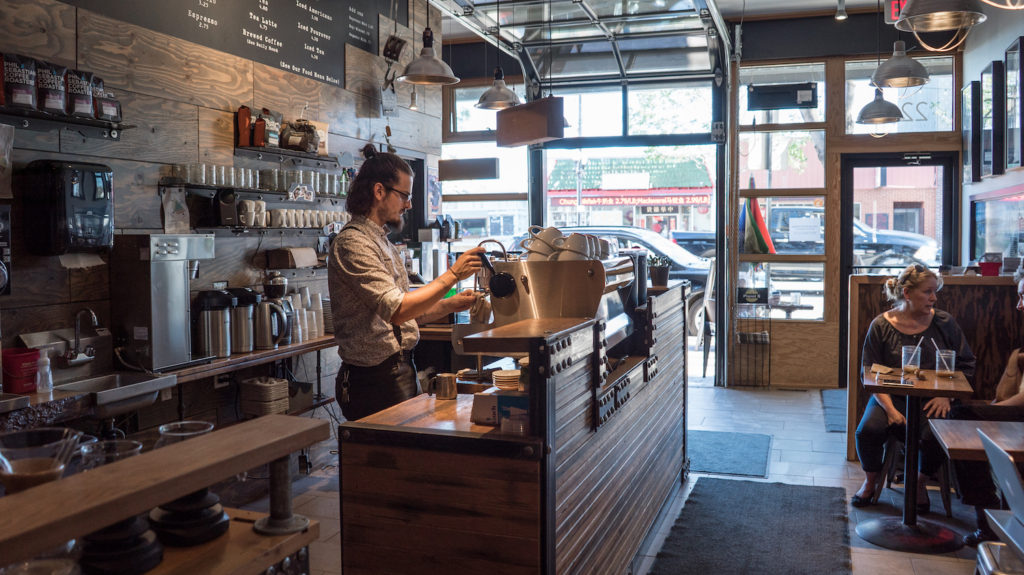 Collective Coffee
Collective Coffee
Often described as "The Heartbeat of the TwoTwenty," this brilliant little coffee shop may be well-qualified to take 50% of the credit for all the ideas that have ever come out of Riversdale's co-working empire, The TwoTwenty.  This place is a home of intellectual conversation, familiar faces, and damn good coffee. Collective has well-researched, highly capable baristas that are perhaps most famous for the quality of their slow pour-over Intelligentsia and Phil & Sebastian coffees.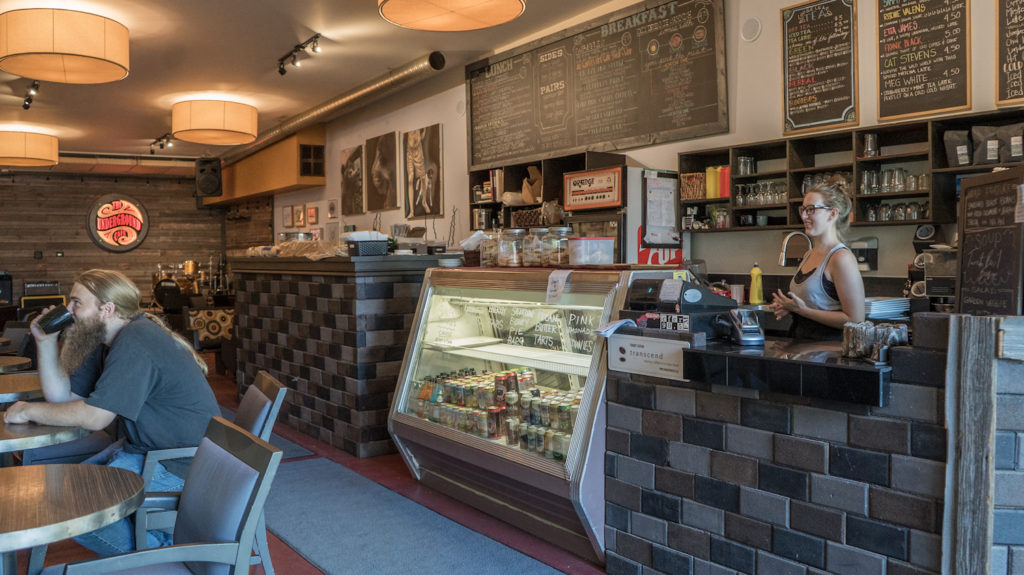 The Underground Cafe
The Underground Cafe
This café is far from subtle about its affinity for music. In addition to being neighbours with a guitar shop/music venue and having sandwiches and drinks named The Harrison, The Plant, Cat Stevens, etc., they originally housed a record shop in the back half of the cafe. The record shop has since been replaced with a stage that helps Underground double as a venue of it's own, hosting weekly Bluegrass nights and some incredible songwriter's circles.
They make fantastic coffees, award-winning soups, and have the best courtyard in the city to enjoy them in. Underground has been a welcome addition to Riversdale's burgeoning coffeehouse scene! (Note: if you're into board games, these guys have a great selection in-house for your enjoyment)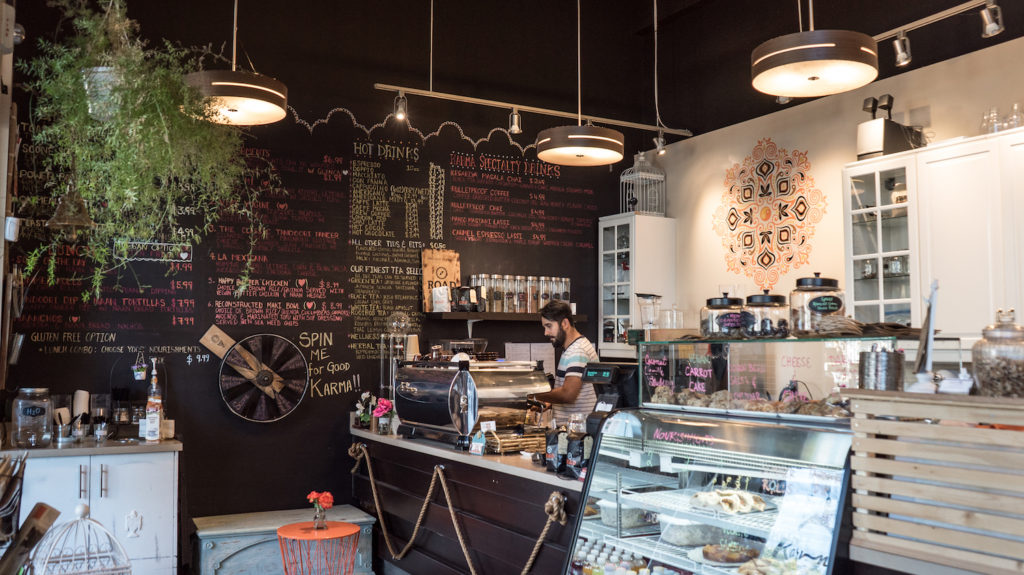 Karma Conscious Café & Eatery
Karma Conscious Café and Eatery
Downtown's newest café may well be the friendliest café in the city, and owners of Karma Conscious Café and Eatery have made quick work of immersing themselves in the community. At Karma, you'll commonly find musicians playing outside the entry adjacent to the café's sidewalk seating; you'll find customers spinning the "Karma Wheel," which either rewards them with a free coffee or scone or requests that they donate to the karma wheel fund; or you'll find smiling owner Vivek Patawari who has made it his mission to embody their "what goes around, comes around" mantra and donates 3% of their revenues through purchase sales to local charities, beginning with the Saskatoon Food bank, and continuing this month with the Sexual Health Centre.
We definitely recommend trying the 'Bulletproof Coffee' which includes chai, grassfed butter, coconut oil, raw honey, ginger, tumeric, and cinnamon. If you're hungry, or stopping by for lunch, Karma café (which serves only vegan/vegetarian/egg-free food) makes an incredible Tandoori Paneer with cilantro chutney, marinated cottage cheese, khachumber slaw, and mango chutney.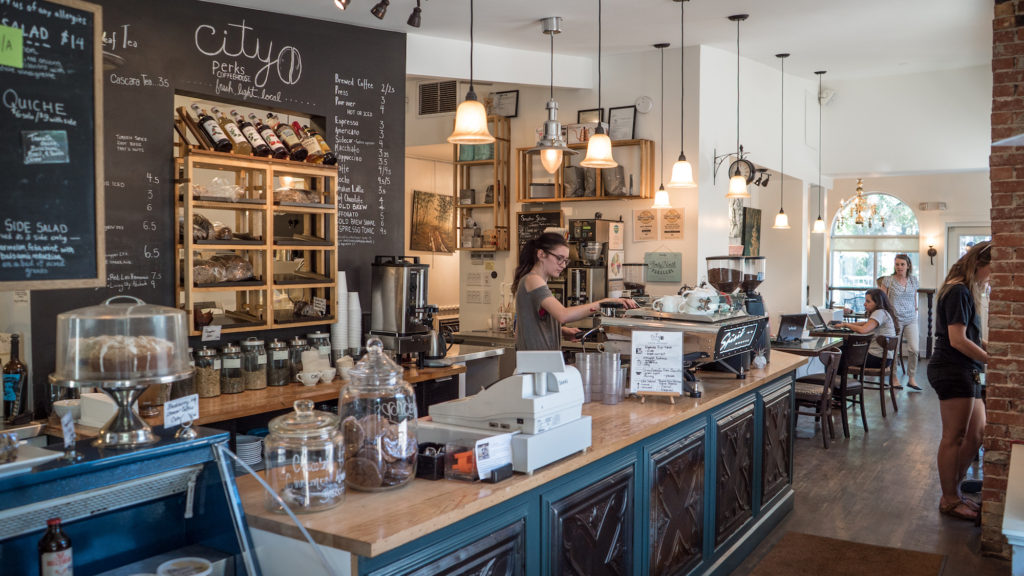 City Perks
City Perks
If there was a coffee shop we could choose to live in, it would be City Perks. Located in the historic & quaint City Park neighbourhood adjacent to downtown, this neighbourhood café is extremely inviting. They have spared no expense on decor in their recent renovation, blending a bright, clean aesthetic with some rustic homestead features, and they have a large, relaxing patio out front. City Perks are the undisputed kings of quiche-making in the city, and the coffee is near perfection. If you're after a slow start on a Sunday or an escape from the hustle and bustle of downtown for lunch, City Perks is a little slice of heaven... or quiche.
So, whether you're after the coffee, the company, or the milieu, Saskatoon has it figured out. Our café culture in this city is among the best in the country and there are many more praise-worthy spots that weren't included in this short list that we'll let you discover on your own!
Visit tourismsaskatoon.com and plan your trip today! While you're here, enjoy a stay in one of our member hotels and take in Saskatoon's incredible food, drink, and live music scene in our Downtown, Broadway, and Riversdale neighbourhoods - the options are endless.