The Best Micro-Distilleries to Visit in Saskatoon
With five craft breweries and three microdistilleries, the liquor-scene in Saskatoon has never been more creative and inventive. Saskatoon's distilleries haven taken advantage of being located in
With five craft breweries and three microdistilleries, the liquor-scene in Saskatoon has never been more creative and inventive.
Saskatoon's distilleries haven taken advantage of being located in Canada's breadbasket by harnessing the unique flavours of the province to craft numerous award-winning artisanal spirits and liqueurs.
With tasting rooms open to the public, consider stopping by these three great distilleries.
Stumbletown Distilling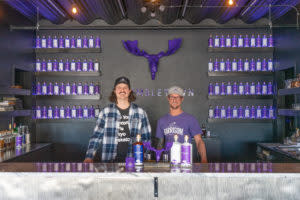 Saskatoon's newest micro-distillery has crafted the first-ever spirit made from 100% Saskatchewan-grown purple wheat (yup - it really does have a purple-tinge to it!)
Stumbletown's owner Craig Holland wanted to be different with their flagship vodka while getting creative in the cocktail space.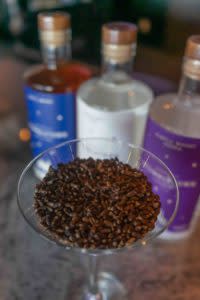 Saskatchewan purple wheat.
He chose this particular strain of wheat because the sweet and silky flavour profile with berry notes makes it unique amongst other vodkas on the market - it has more flavour than most.
The wheat's purple hue comes from anthocyanins which are also found in blueberries and red grapes. They're also known to have health and antioxidant benefits. (The speciality crop was originally developed in Saskatchewan by the Canadian Wheat Pool in the 1990s.)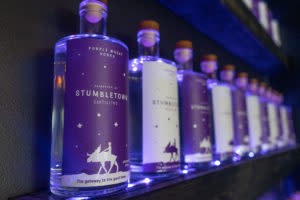 Stumbletown offers a gin made with local flavours including seabuckthorn, rosehips and birch bark. They also have a South American mate amaro to keep you warm on those cold Saskatchewan nights.
Black Fox Farm & Distillery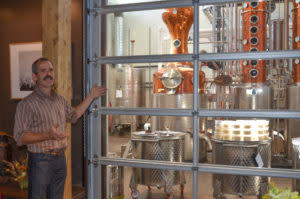 They grow booze and flowers and host fun festivals so everyone (families included) gets to enjoy it!
But most unique is that Black Fox grows 90% of the ingredients that go into their spirits - right on their farm.
Life-partners and Black Fox owners, Barb Stefanyshyn- Cote and John Cote, went from growing grain crops on their farm near Leask to distilling multi award-winning spirits and planting tens of thousands of gladiolas, lilies and pumpkins on their farm just south of Saskatoon.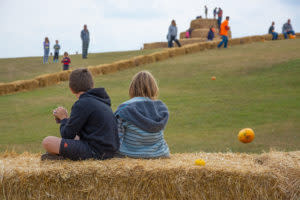 Open to the public, they have a tasting room to sample their spirits and liqueurs. They also hold seasonal events like G&T in the Field, Glad Fest for enjoying the thousands of gladiolas in full bloom and their pumpkin festival in the autumn. (They've dropped a 2,200-pound pumpkin from 100 feet in the air onto a car - all to raise money for charity. They even have a pumpkin smash for kids that's full of candy!)
They've also teamed up with Living Sky Winery to blend their award-winning gin and wine with honey from their farms for a truly unique spritzer.
LB Distillers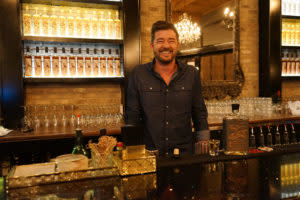 What would you do if you won the lottery?
Michael Goldney, the President of Good Times for LB Distillers, won $14.6 million dollars and decided to quit his day job as a physician and co-found a microdistillery in Saskatoon.
LB Distillers has found success in their whisky line-up by combining in-house-brewed craft beer and distilling it into their whisky for subtle but unique flavours. With dozens of different varieties, the whiskies are so popular they're released via a lottery to ensure everyone has an equal opportunity to buy a bottle.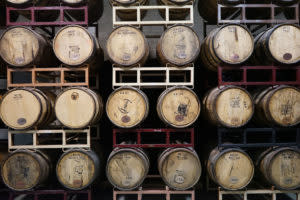 They also distill vodka with uniquely Saskatchewan flavours like their dill pickle vodka (great for Caesars) and their honey pepper flavoured Ukrainian horilka.
With a chic and welcoming tasting room, tours are free and you'll get a chance to meet Ginger and Magic Mike, their stills.
Get Saskatoon'ed
For those with a playful palate, become an honorary Saskatonian and get "Saskatoon'ed" at one of several bars in the city. A Canadian drinking rite-of-passage, this drop shot is made up of Great Western Brewery's Original 16 beer and LB Distillers Saskatoon Liqueur.
How to do it? Easy.