Airport Travel in Saskatoon
Saskatoon isn't just a vibrant urban centre — it's also the perfect jumping-off point to explore a host of other dynamic destinations across Canada and around the world. 
The Saskatoon John G. Diefenbaker International Airport, known as Skyxe, is your local connection to a world of jet-setting adventure. Located in the northwest end of the city, approximately 15 minutes' drive from Downtown, the airport offers passenger, courier, and air freight services, with the capacity to serve 1.4 million passengers annually.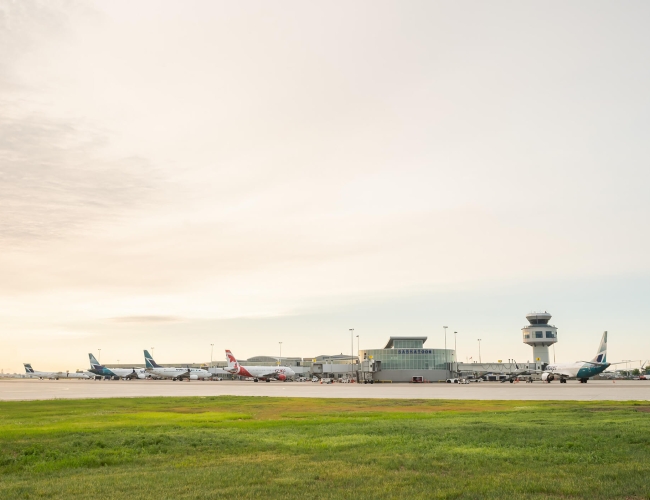 Ground Transportation
Hit the ground running as soon as you arrive with the following convenient transportation options:
Taxis — available curbside just outside of Arrivals
Rideshare — a designated pick-up and drop-off zone can be found on the public curb in front of the air terminal building
Car Rentals — choose from six on-site rental agencies with vehicles located just outside the terminal
Saskatoon Transit — enjoy convenient bus service from the airport to Downtown, with connections to other routes across the city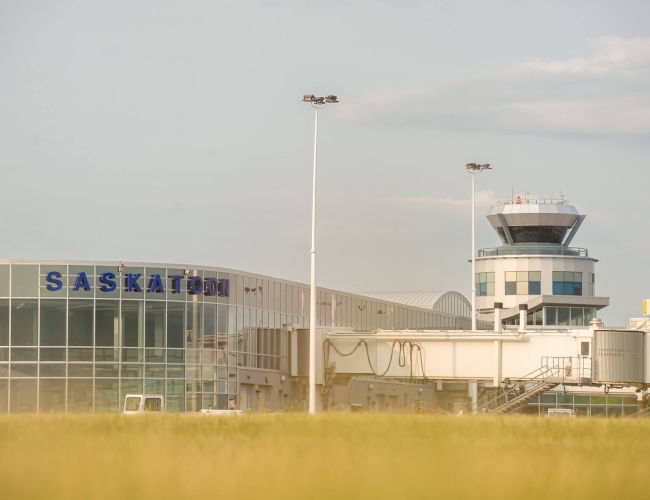 Parking
Short- and long-term parking options are available at Skyxe. Book online ahead of your travel date or speak with the on-site curbside operations team, available from 7am–3pm, Monday–Friday to assist with any parking or groundside transportation inquiries.