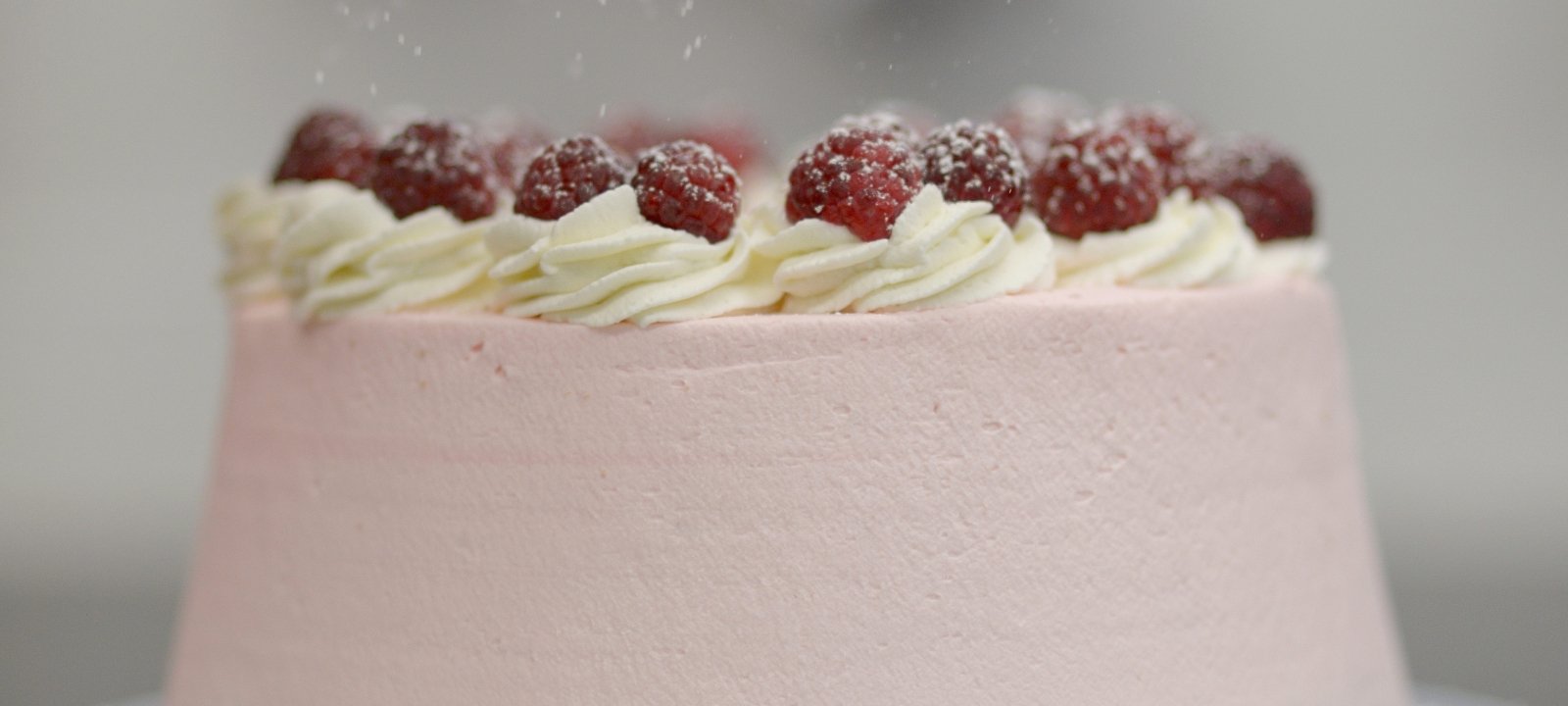 YXE's best restaurants and cafés for dessert
If you're ever in the mood to indulge in something sugary sweet or deliciously rich, Saskatoon's restaurants and cafés will do the trick. Think creamy, decadent cheesecake, salted chocolate brownies
If you're ever in the mood to indulge in something sugary sweet or deliciously rich, Saskatoon's restaurants and cafés will do the trick. Think creamy, decadent cheesecake, salted chocolate brownies and carrot cake smothered in cream cheese icing — is your mouth watering yet? Next time you're heading out for coffee or a meal, make dessert a priority with these eight places that show off YXE's best of the best when it comes to satisfying your sweet tooth.
Little Bird Pâtisserie & Café - 258 Avenue B South
Photo via Little Bird
Little Bird is YXE's premier destination for French baked goods and treats. The café has a quaint, vintage vibe that will put you in the mood to sit down, relax and savour every bite. Their specialty is the Cruffin, a combination of a croissant and muffin. They have a new Cruffin flavour every month, with past flavours including cookies and cream, gingerbread and Butterbeer (pictured). Any place that combines Harry Potter and dessert is a winner in my mind.
Calories Restaurant - 721 Broadway Avenue
Photo via Calories / Edyta-Sieminska
Calories is a charming little spot for dinner and dessert that has been calling Saskatoon's Broadway Avenue home since 1986. Their desserts are baked in house, with options for those with allergies too. Try the sweet raspberry angel food cake (pictured), one of their many tasty macaron flavours, or the roasted pear cheesecake, which is the perfect combination of tart and sweet.
City Perks Coffeehouse - 801 7th Avenue North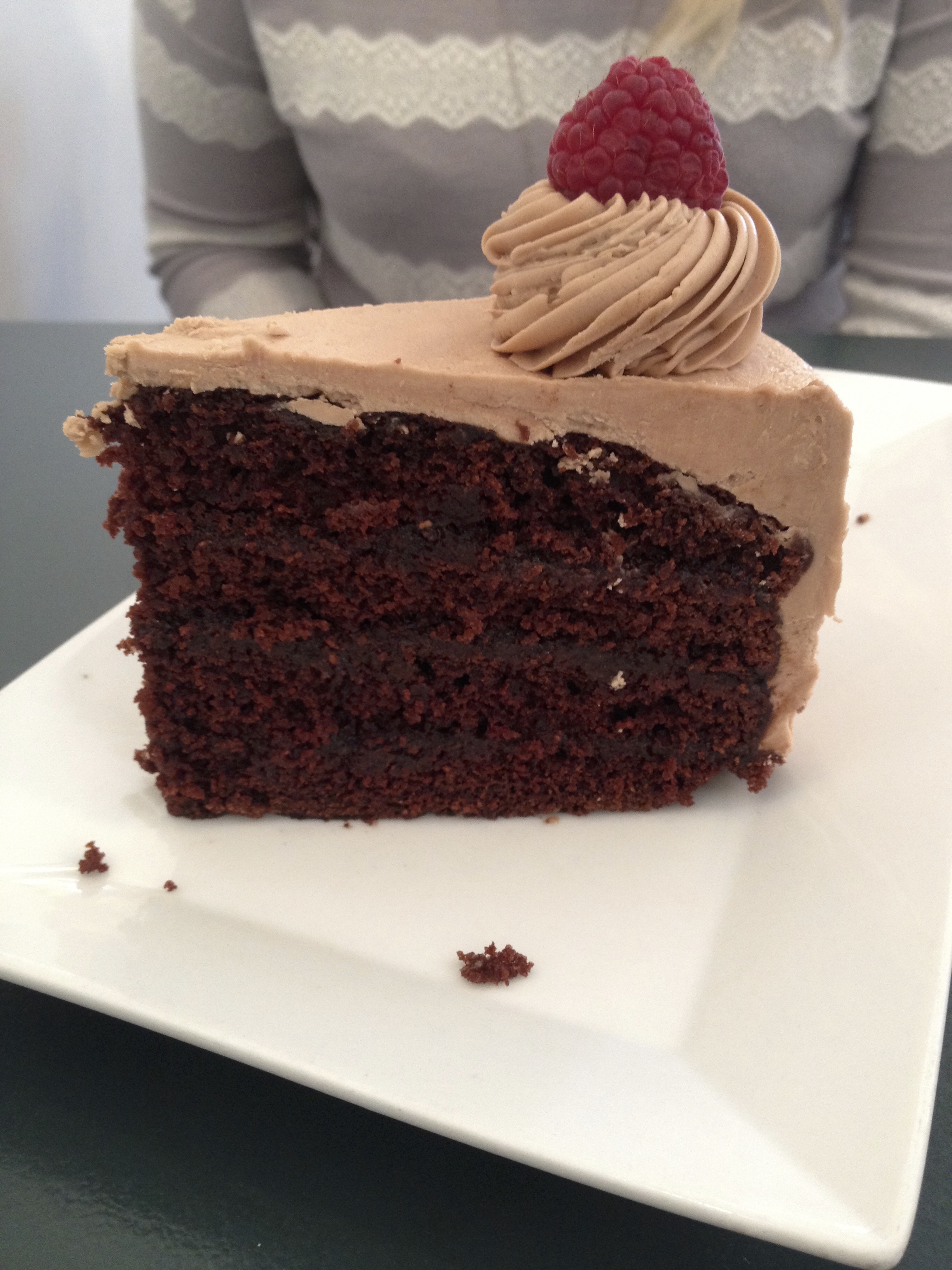 This neighbourhood favourite has an adorable interior and an equally beautiful patio when it's warm out. They always have a fabulous selection of cheesecake, including chocolate, cranberry and orange, and seasonal flavours like gingerbread. If you've got more of a savory palate, try their homemade pretzels served with dijon dipping sauce, or the light, flaky pastry filled with vegetables and goat cheese. That last one counts as a meal, right?
D'Lish by Tish Cafe - 702 14th Street East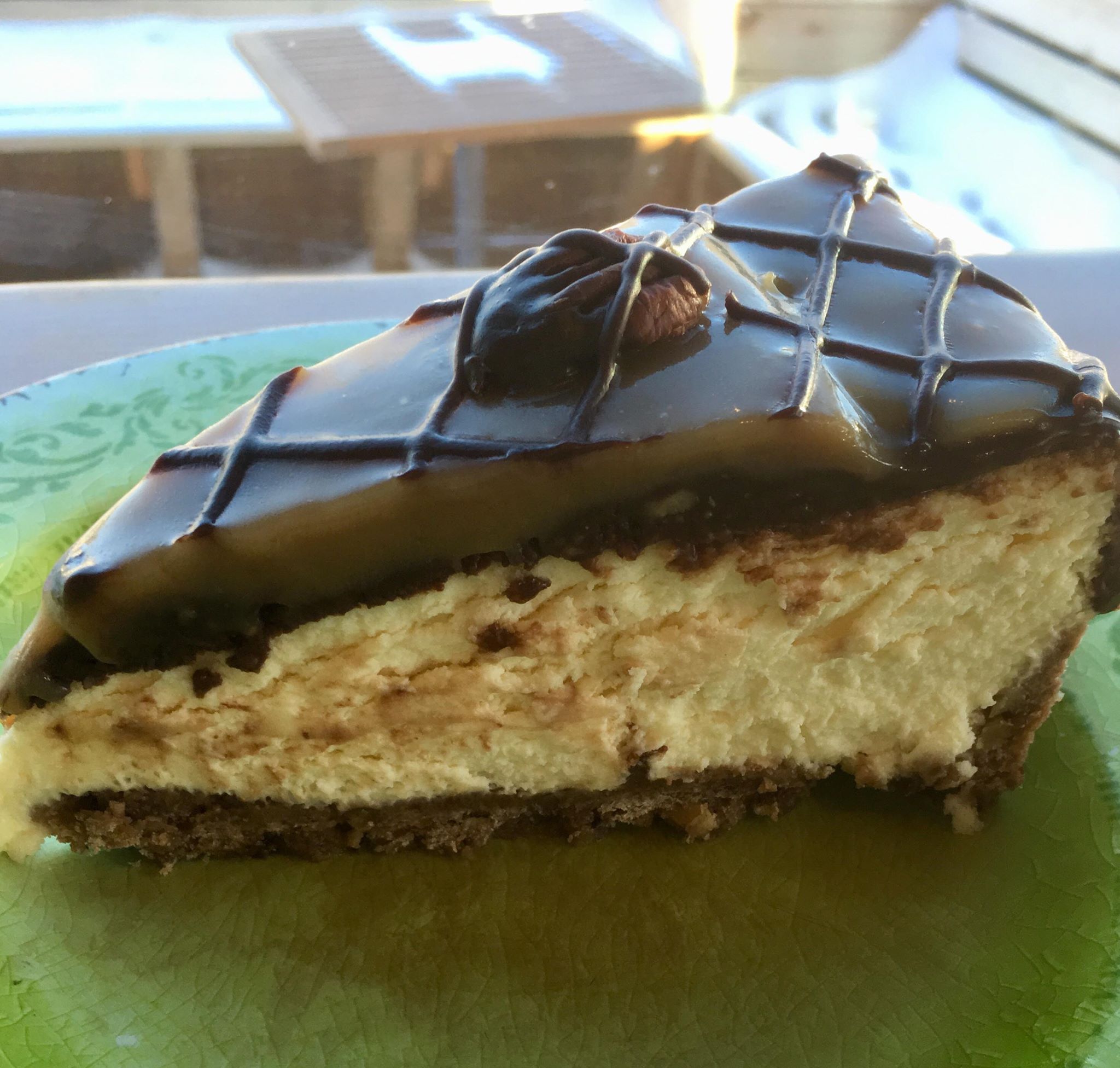 D'Lish is known for their soul-warming soup, but I think it's their cake and cheesecake selection that makes them stand out. I mean, come on, they have turtle cheesecake (pictured), black forest cake, lemon lime cheesecake, and seasonal favourites like eggnog cheesecake and pumpkin spice cake. Their generous slices and eclectic, cozy space make them a perfect spot for sharing dessert too!
Citizen Café & Bakery - #18-23rd Street East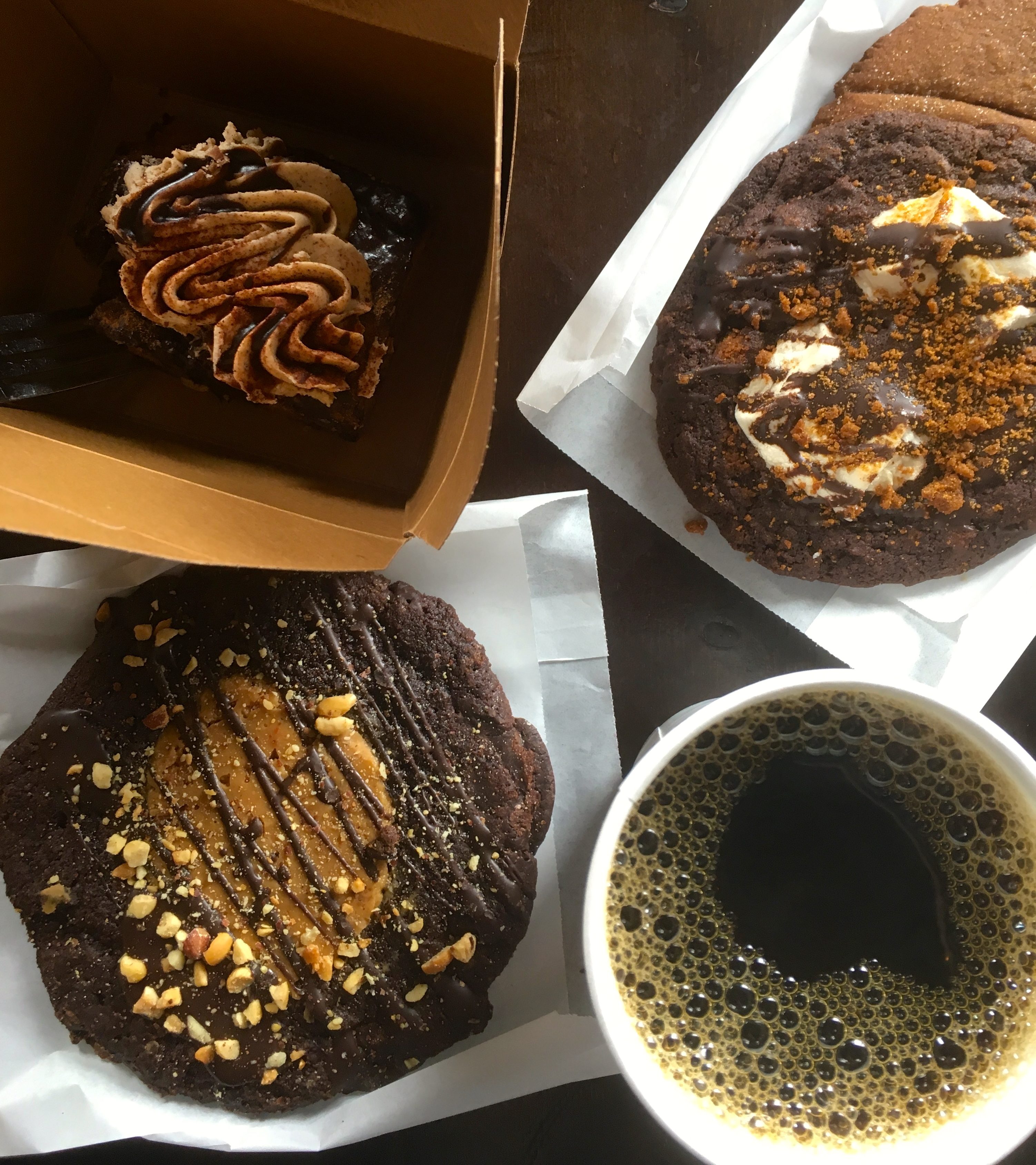 For anyone who eats dairy-free, gluten-free or vegan, Citizen is an absolute saving grace with their dairy and gluten free treats. Some of my favourites include the giant peanut butter cookies (pictured bottom left), the pop tarts, the turtle brownie topped with pecans, and the soft chocolate cookie sandwiches stuffed with icing. Need I say more?
The Griffin Takeaway - 50-741 7th Avenue North
The Griffin's desserts are entirely gluten-free, but you'd never guess it with their mouth-watering flavour. If you ever need to order a cake or a batch of locally made goodies for an event, then the Griffin is your place. Their wide selection includes date squares, coconut cream pie, vegan chocolate cupcakes, cream puffs and maple pecan donuts.
Leyda's Cafe - 112 20th Street West
Photo via Leyda's
Check out Leyda's for some lighter dessert you can feel good about, with their focus on health and whole foods. Everything on the menu is gluten and nut free. Their spiced carrot cake with goat cheese frosting (pictured) and chocolate espresso date cake are both a heavenly finish to your meal.
Prairie Ink Restaurant - 3130 8th Street East
Photo via McNally Robinson
Not only does Prairie Ink have an incredible dessert counter, but they are also one of my favourite places for a relaxing evening with their warm and homey vibe. Situated in McNally Robinson bookstore, spend your time browsing for books, indulging in dessert and on weekends, enjoying live music too. Try the Reese Peanut Butter Tart, the Key Lime Pie or the Carrot Cake (pictured). They have vegan and gluten-free options too.