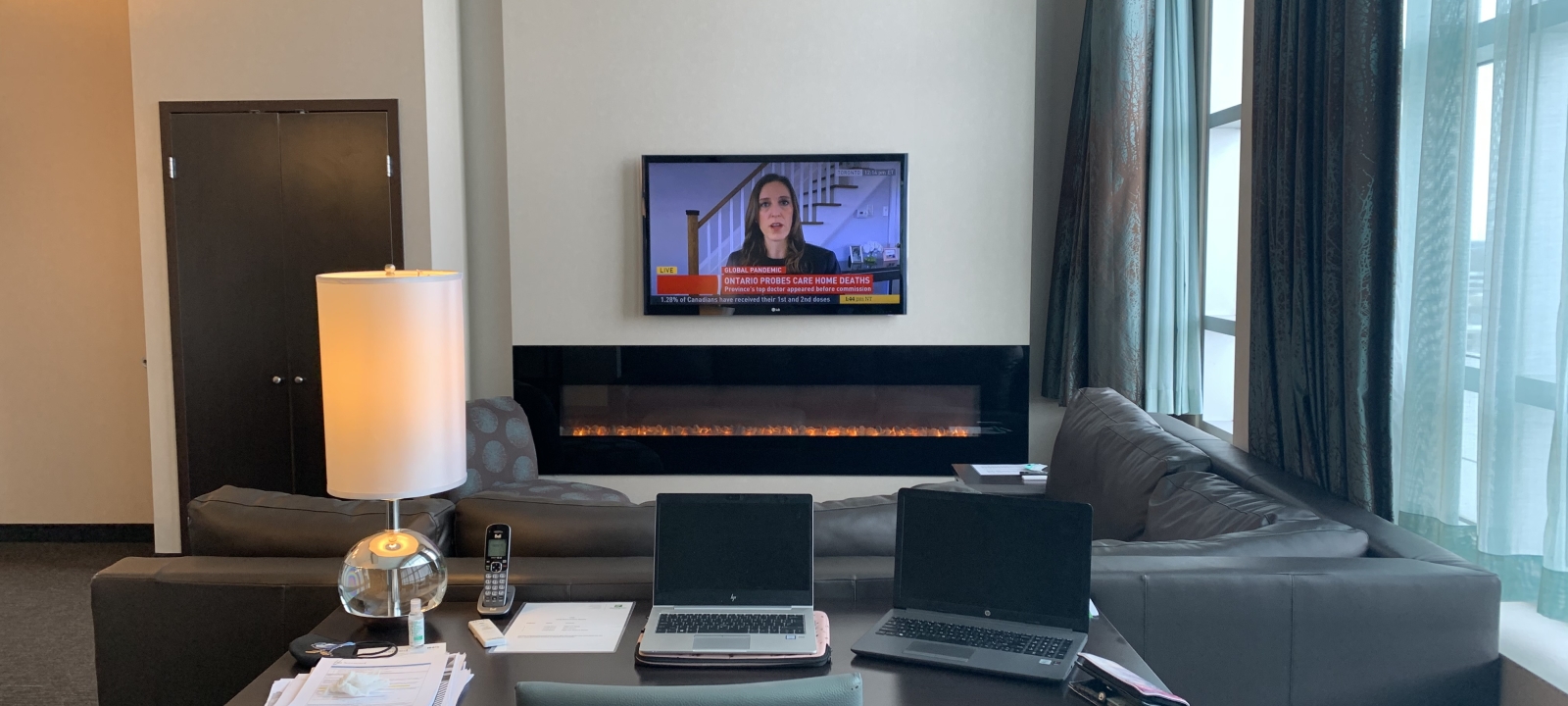 Holiday Inn Downtown - Work and Live in the Moment
WFH: Work From Here
,
Families
"This very moment is the perfect teacher, and, lucky for us, it's with us wherever we are." – Pema Chodron Just when I think I have figured out how to bring gratitude and presence into my daily life,
"This very moment is the perfect teacher, and, lucky for us, it's with us wherever we are." – Pema Chodron
Just when I think I have figured out how to bring gratitude and presence into my daily life, I am startled to realize I have become so consumed and distracted.
Life speaks to us in whispers and it is hard to hear them in a world so full of noise. There has to be a way to tune in because the very unattractive alternative is a swift slap in the face and very probable outcome of missing out on the gifts that surround us and call for our attention.
The Holiday Inn's "Do Not Distract" package is an opportunity to spend a day, a night or more in the hotel to take advantage of a new space, find an escape from the noise and come home to yourself.
 
Care and Attention: Hallmarks of the Holiday Inn
Every hotel I have arrived at over the past few months has had one thing in common. Service. My arrival at The Holiday Inn Saskatoon Downtown was warm, incredibly welcoming, and full of information to enable my comfort and allow me to rest assured in these moments when I have no time to worry about my safety. I was incredibly grateful for the complimentary, heated indoor parking as the temperatures outside took a turn for the worst again. The lobby of this hotel is so beautiful, offering a complimentary business centre and "business butler" service to help with any administrative tasks of printing, photocopying and faxing. Does anyone fax anymore?
The IHG Clean Promise
Travel in the age of COVID requires safety and security to be top of mind and The Holiday Inn Saskatoon Downtown is taking it to the next level with the IHG Clean Promise. Clean means clean and in preparation for your arrival, everything in their rooms has been deep cleaned following their IHG Way of Clean process with hospital-grade disinfectants. Unless you request it, housekeeping is provided every five days and the staff stands obviously committed to high levels of cleanliness, maintenance, and freedom from clutter in their rooms. Feeling safe is the greatest gift during these times - it feels like freedom, like I can put down what I am constantly carrying and get to what really needs my attention.
Rooms That Make an Impact
The last time I was in The Holiday Inn Downtown was for a country music event at TCU Place called Sask Country Showcase. There was a welcome event in one of the few Penthouse Suites and as I walked off the elevator, I realized that I was headed into one of these rooms. The open space, high ceilings, wall-to-wall windows, full-length desk, a piano that plays itself, full kitchen, bedroom with a huge soaker tub and so much more is what greeted me as I walked into the room. WOW!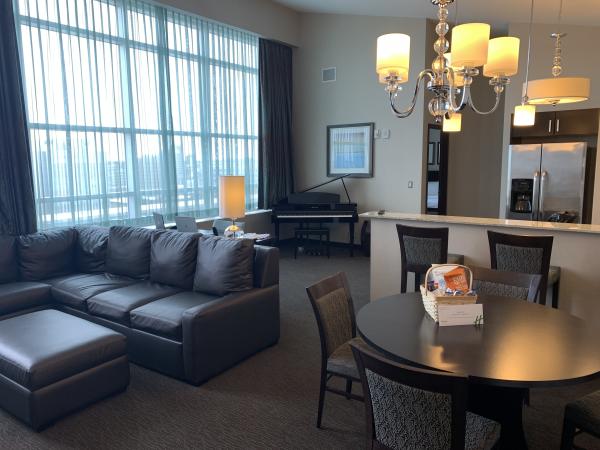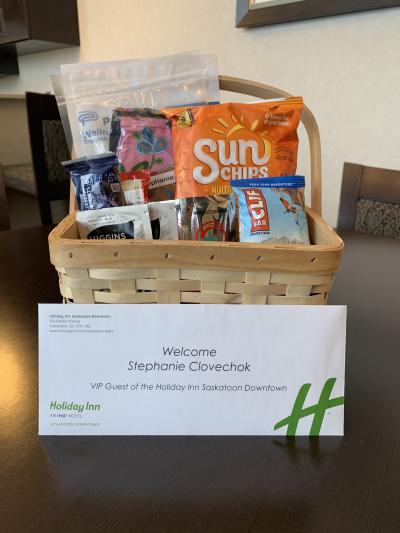 A Special Gift
Quick access to high-speed Wi-Fi got me right to work. There was a basket waiting for me with a letter from the GM, Adam Peterson welcoming me to a day without distraction. Inside the basket were an abundance of provisions, additional hand sanitizers and disposable masks. I was so excited to see 5 colourful masks with the names of each family member on them. Derek, Steph, Ava, Lucas, and Shae. What an incredibly thoughtful gesture. These masks, worn by all Holiday Inn staff members, are made by The Métis Nation of Saskatchewan. It is incredible to see this partnership in action and the presence of our local Métis culture in spaces of hospitality. I can't wait until travellers from outside our province can come and don these masks in hopes they ask questions and learn more about this vibrant, rich culture that is so important and still so unknown in our country.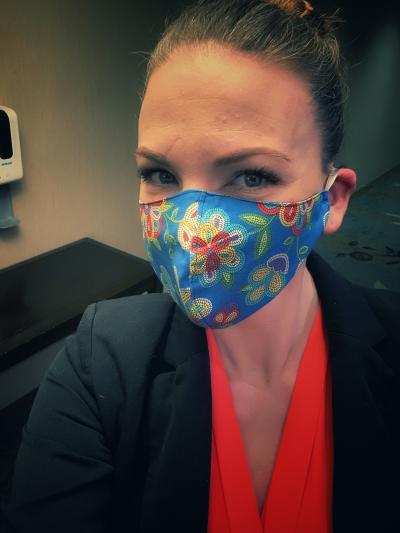 A Passion for Prairie Fare
With very little time between meetings on my first day, my partner Derek graciously picked up a Prairie Grazer Box for me to eat through the day. Being downtown provides tons of options for great food, but for me, leaving was not an option and these boxes are packed full of incredible nibbles. The ladies behind the Prairie Grazer are Meghan and Cristie and they are very busy mamas with full-time careers. They have a passion and it is for our community. No wonder we vibe! They create unique charcuterie experiences through hand-crafted artisan boxes featuring local products and ingredients. I am excited to share a box like this with friends again one day but for now, this was perfect for both lunch and dinner!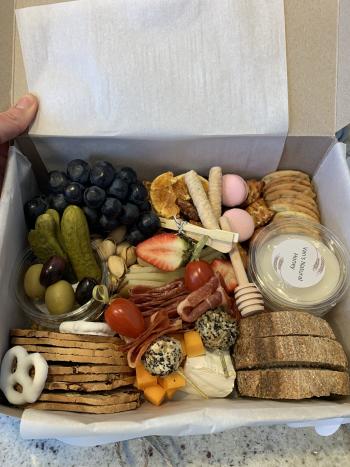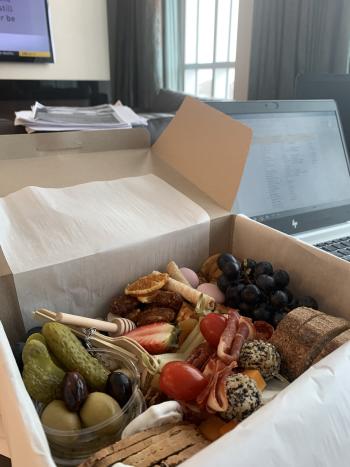 Precious Morning Moments
I slid right from my bed and into the bathtub the next morning. I personally commit to reading at least one chapter of my book each morning as well as writing my goals and gratitude for the day and the year. Even with these practices, the reality of most days can take hold and my ability to stay present and with gratitude can wane. A few moments like this will act as a reminder for me to stay awake and be present.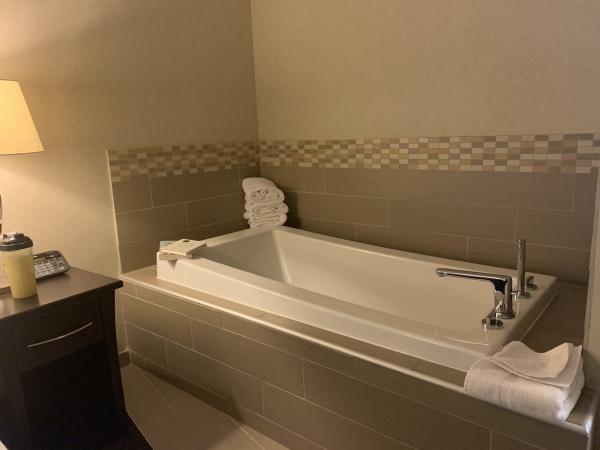 Girls Night!
I spent the entire second day of my time at The Holiday Inn Downtown without distraction and the progress made on many critical files was demonstrative of this. Three o'clock rolled around and it was time to go and grab my girls from school and transform this Workcation into a Staycation. Girls night! Their awe-struck gasps walking into the room brought me so much joy and more gratitude.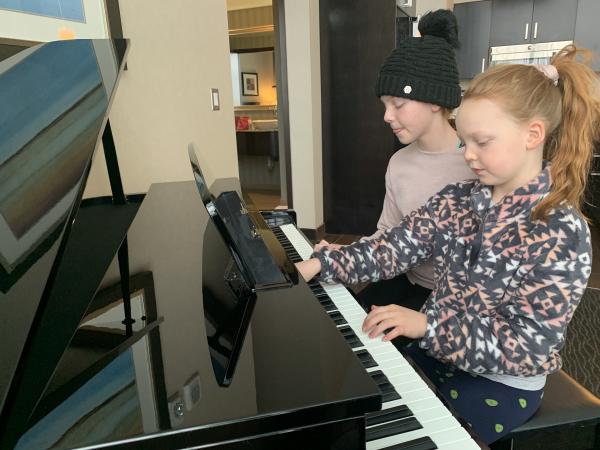 They grabbed my phone and a room key to go exploring while I was on my last call of the day. They found the pool and made it clear that as soon as I was finished, they wanted in that water. I feel for our kids right now as their connection to friends is kept at a distance and their freedom to play is restricted. The booking schedule for the pool allows us to have an hour at a time. What a good reminder that our kids need us to play with them and quite frankly, we need to play too!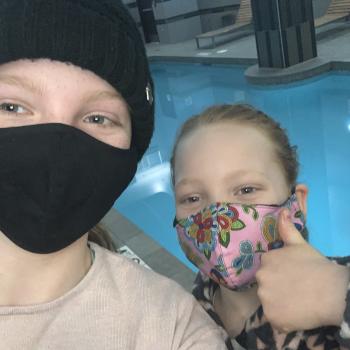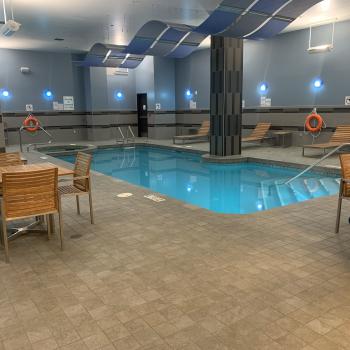 Happy Hour at "The Hub" restaurant is from 5 pm – 10 pm and it only seemed fitting to have a margarita after an hour in the humid pool area. We indulged in some delicious treats and were so taken care of by Emily who made sure we had everything we needed, including bowls of ice cream to take up to our room. Perfect for the movie we were about to watch in our bed.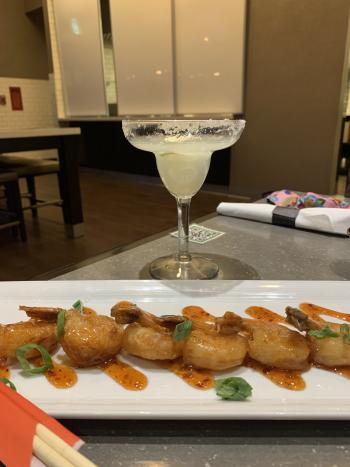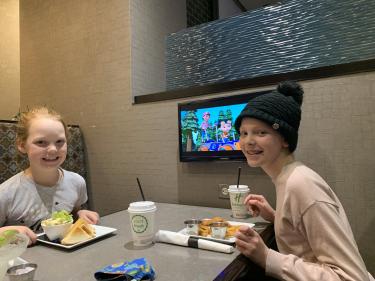 I awoke before the girls the next morning. Surprisingly, I had to wake Shae up for breakfast, which is totally unheard of, she must have been so at ease and so comfortable. I paused before I gently brushed her forehead and watched her sleep. I was brought to so much emotion watching her huge blue eyes open to greet the day. The world is full of intensity, fear, and confusion right now. We must not let it distract us from how magical our lives still are, the memories that can still be made and these little angels in our midst.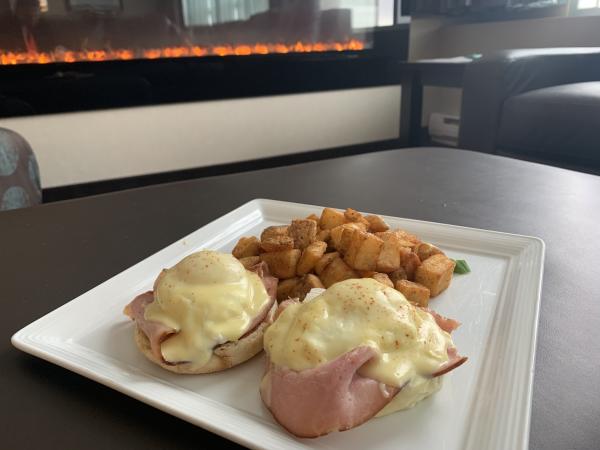 Let us all try to appreciate and celebrate each moment – there is nothing more sacred. In fact, there is quite simply, nothing more.