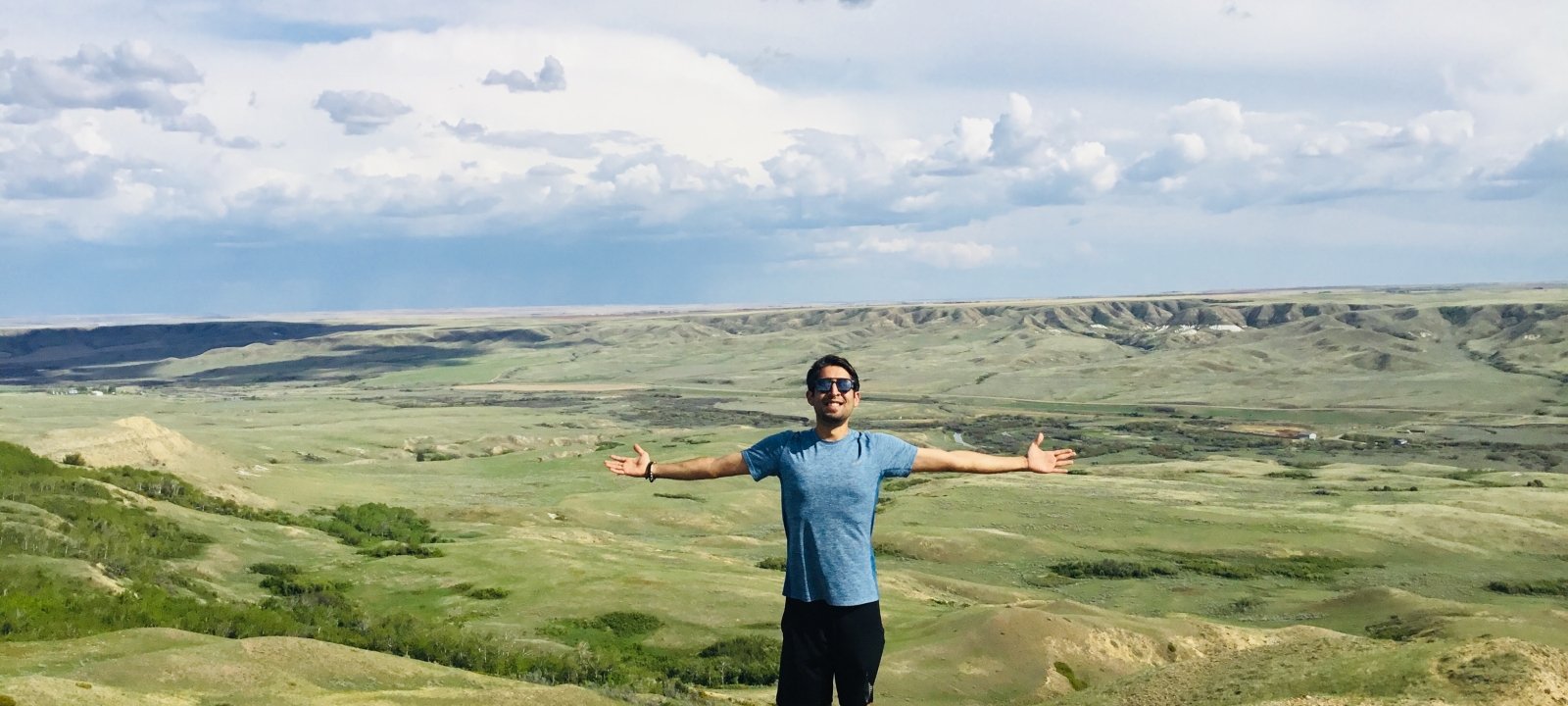 5 reasons I made the move to Saskatchewan
Outdoors & Adventure
,
Arts & Culture
,
Entertainment
Australians are privileged to be among the world's most frequent flyers. Since my teens, I've been fortunate enough to see many historic cities and sights. I've toured the majestic La Sagrada Familia
Australians are privileged to be among the world's most frequent flyers.
Since my teens, I've been fortunate enough to see many historic cities and sights. I've toured the majestic La Sagrada Familia Basilica in Barcelona, Spain, had mind-blowing food at the vibrant Market Square of Helsinki, Finland, and spent hours indulging in retail therapy in Gangnam, South Korea.
In Sydney, Australia – where I have lived most of my life – I had a great career as a finance reporter and am blessed to be a citizen in one of the world's most livable cities and countries. But it never felt like "home" to me. Neither did any of the places I had during my touristy jaunts across Europe, Asia, and the United States.
I quite frankly just don't care for metropolises, beaches, and mountains - and that's okay.
In fact, I didn't yearn to live anywhere in particular until I went to the middle of Canada; an inconspicuous part of the country called… Saskatchewan.
I had such incredible experiences in Saskatoon during my first holiday in 2018 that I decided to come back for another the following year and made the move permanently during the pandemic by getting a work visa. It was the best decision of my life!
In meeting hundreds of people across the Wheat Province and Canada, one common theme stands out to me: most folks underappreciate Saskatchewan. But we shouldn't!
Here are five great reasons why I fly my green and gold, red lily flag high and find myself loving this place more each day.
1. The world's warmest welcomes
In most other parts of the world, tourism experiences are generic and transactional (at least, that's how it's been for me). You book a hotel/accommodation, are given the code/key, and off you go ticking things off from your "to do" list. You'll be lucky to meet your host or even a local who wants to engage with you.
In Saskatchewan, tourism is very much an organic experience. You book a place… and then the unexpected seems to always happen (in a good way!).
Hosts spoil you with welcome gifts, invite you to supper or to hang out, and take great pride in making sure you have the best possible experience wherever you're staying in the province.
One of my fondest experiences was with my Airbnb hosts (and now friends) Jennifer and Garrett in Saskatoon. After booking with them, they invited me for drinks at a cool video game bar, gave me a royal tour of the city, and bought me a cake from a famous local patisserie which we ate together at a secret lookout point.
Or when I got my first rental home in Brownlee during the pandemic. Before I even arrived, the whole town came together to furnish my house and adorned it with "Welcome to Canada!" decorations, useful gifts, and groceries. My neighbors also dropped off meals and even lent me their vehicles till I got settled. Is that hospitality or what?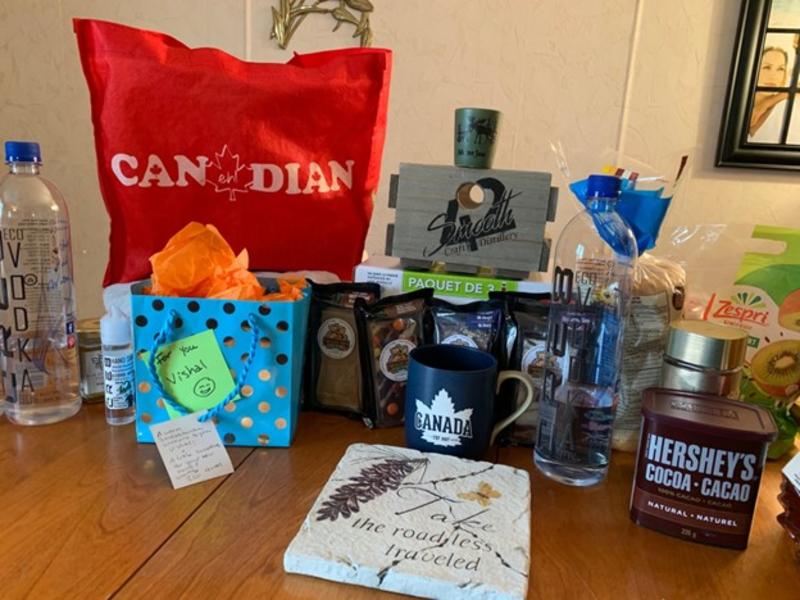 "Welcome to Canada" gifts generously provided by the people of the village of Brownlee to help this newcomer settle in
2. It's easy to make genuine friends and feel included
Oftentimes it's difficult to make new friends, unless you grow up with people (e.g.in school) or work with them for a very long time, you will find it very difficult to make connections that stick.
Canada - Saskatchewan especially - is the opposite. I've found people here are so warm, welcoming, and open to new friendships and that for me is a huge factor when it comes to quality of life.
From as far as Big River to the north, Val Marie to the south, Swift Current to the west, and Estevan to the East, I've built an incredible support network of the most amazing people across all four corners of the province who I message, call, visit or enjoy an activity with regularly.
And what I love is their spontaneity to do stuff. For example, my neighbors randomly invite me over to try new dishes, lend me snowmobiles to enjoy during winter, or wake me up at 3 am to tell me the Northern Lights are blistering through the skies!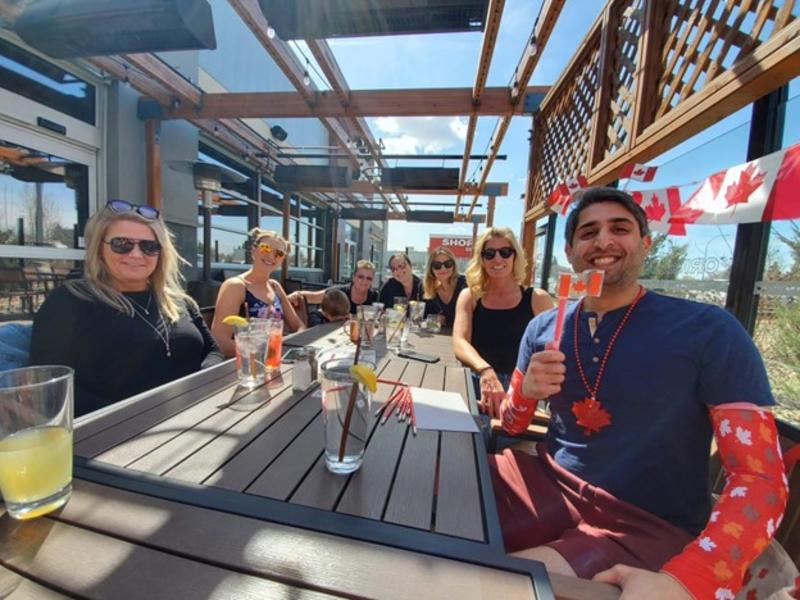 A Canada-themed surprise party thrown by my gym class to celebrate my nomination for permanent residency
3. It's the Land of Living Skies
Nowhere are the heavens more vivid and alive as they are in Saskatchewan. "Land of Living Skies" is our moniker, and we proudly display it on our license plates and marketing collateral.
Auroras, shooting stars, the vivid sunsets and fireball sunrises; the pink, orange, and red hues that dot the horizon daily, and the duality of seeing storms and clear blue with sunshine from one place, it's simply a joy being able to see so much activity up above.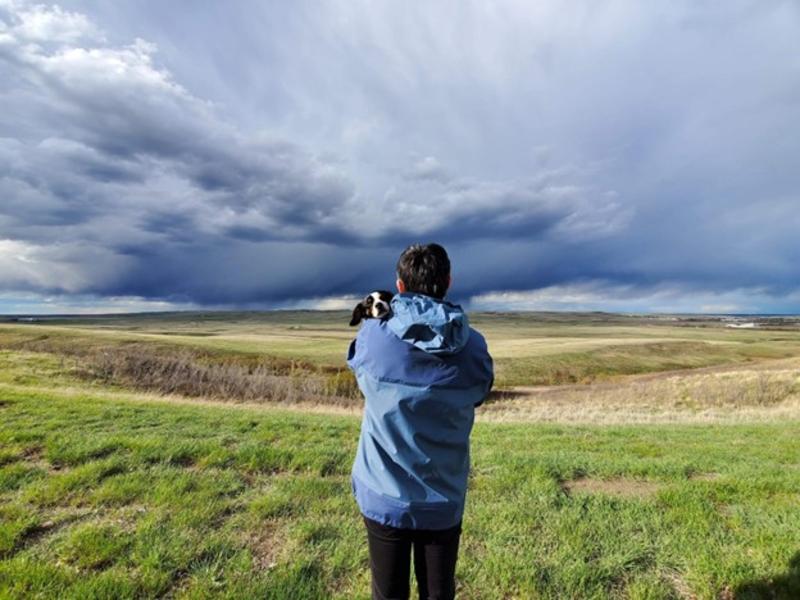 No filters needed in the Land of Living Skies
4. So many (quirky) things to do!
Though it may be perceived as ordinary, Saskatchewan is anything but.
In Saskatoon, you can enjoy so many amazing things during all four seasons! In warmer months, I love staying at the Parktown Hotel, walking through the ridiculously pretty Kiwanis Park and the following South Saskatchewan River down to the many beer gardens and rooftop bars around the city.
There's also ax throwing, board game cafes, haunted houses, escape rooms, zombie scavenger hunts, overnight stand-up paddle boarding, kayaking, canoeing, dancing to music by the river, and the list goes on!
In the colder months, the city turns into a winter wonderland with pop-up ice rinks, cross-country ski trails, and the sound of happy children playing and having snowball fights.
Outside Saskatoon, pick any direction and you're in for a world of adventure. From staying in a grain bin in Rosetown to a luxury yurt just outside Prince Albert National Park and all the trails, grid roads, rolling green landscapes, lakes, and vantage points in between, Saskatchewan is built for those seeking something off the beaten path.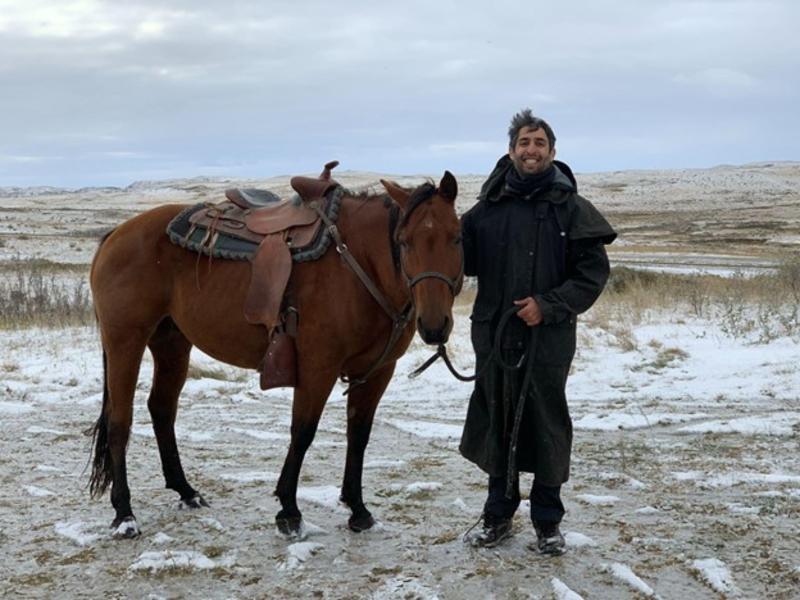 Winter backcountry horseback riding in Grasslands National Park
5. A great place to live and work
While Saskatchewan is an awesome place for an adventure, it's also a truly great place to live and work and I couldn't be happier and proud to call it my new home.
As a newcomer, I was naturally concerned about finding work, accessing quality health services (especially during the pandemic), and the cost of living. But I couldn't be more pleased with how easy it's been!
I've found Saskatchewan employers embrace a "fair go" mentality and are very much open to hiring people who are new to the local labor market and embrace folks from all over the world. Health services and vaccines couldn't be easier to access, and housing is surprisingly affordable!
When I tell my parents, friends and former colleagues in Sydney how much I pay for rent or how much houses cost, they're gobsmacked. For a reasonable price, you can find a nice home with several rooms, a home office and a backyard, something that's becoming a rare luxury in major metro areas.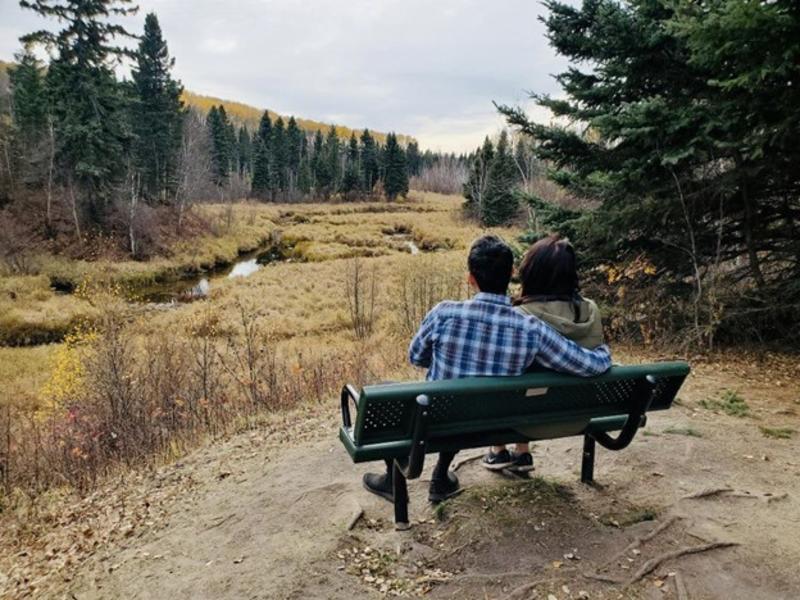 Appreciating the unique beauty and boreal forests of Northern Saskatchewan with my Canuck girlfriend
With a mix of eclectic sights and cities and vast swathes of rolling landscapes and divine skies, you'll be surprised at how much there is to see and do in Saskatchewan. Why not try something out of the ordinary and book your next adventure to the Land of Living Skies today? I'm sure you'll love it.