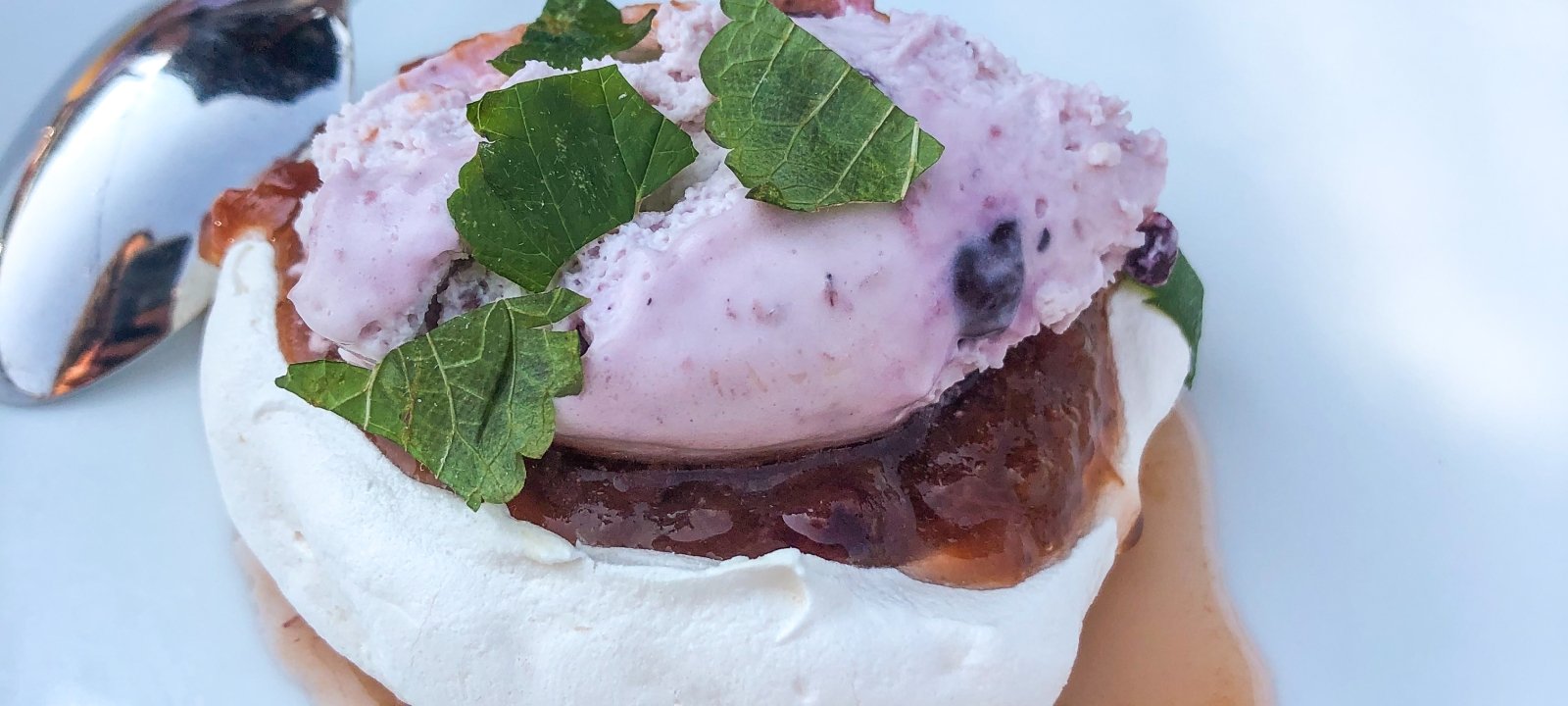 10 Must Try Desserts in Saskatoon
I have always enjoyed living in Saskatoon, and one of the things I like most about it is the variety of eateries and cafes. The best part of every meal is, of course, dessert. I have compiled a list
I have always enjoyed living in Saskatoon, and one of the things I like most about it is the variety of eateries and cafes. The best part of every meal is, of course, dessert. I have compiled a list of my favourite local dessert stops in the city.
1. Coconut Cream Cake at D'Lish by Tish
Located in the Nutana neighbourhood of Saskatoon, if you are a tourist, you won't find this cafe on your next shopping trip. It is truly a local's spot, and has some of my favourite desserts in the city such as their Turtle Cheesecake, and Mixed Berry Scone. My favourite,  however, is the Coconut Cream Cake. A three layer cake filled with custard and coconut icing, it literally melts in your mouth. Not a coconut fan? Don't worry, in addition to the everyday favourites listed above, D'Lish has many different kinds of desserts to choose from. Check their Instagram page for an updated list of their desserts.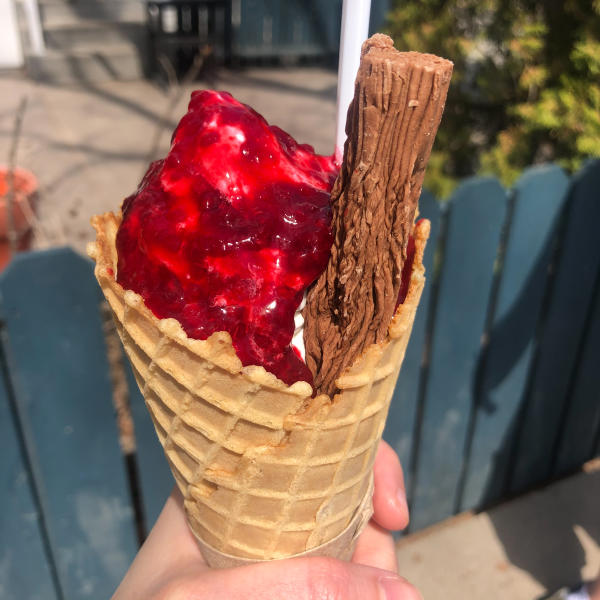 A Saskatoon staple. You know it's summer in the city when there is a line up down the block in front of this shop. And the question becomes… is it worth it? Totally. When you do make it to the front of the line, you might find it a bit overwhelming as they have quite a large menu. I have tried many of their items, and the British 99 is my favourite. It is their vanilla soft serve in a cone, covered in a tart raspberry sauce, and a chocolate wafer inside.
Tip: You can usually beat the line if you go on a Saturday around 1pm, though you might like the wait as it gives you time to decide what you feel like!
3. The Lattes at Calories Restaurant
Calories, located in the Broadway area of Saskatoon, has numerous binge-worthy desserts, such as pies, cheesecakes, and cakes. However one of my personal favourite is their Sticky Toffee Latte. I know, not technically a dessert, but with the amount of whip cream on top, I would consider it a cross between a beverage and a dessert. If you are in the mood for some of their other desserts, check out their display case at the front of the restaurant.
4. (Sweet) Galettes at the Night Oven Bakery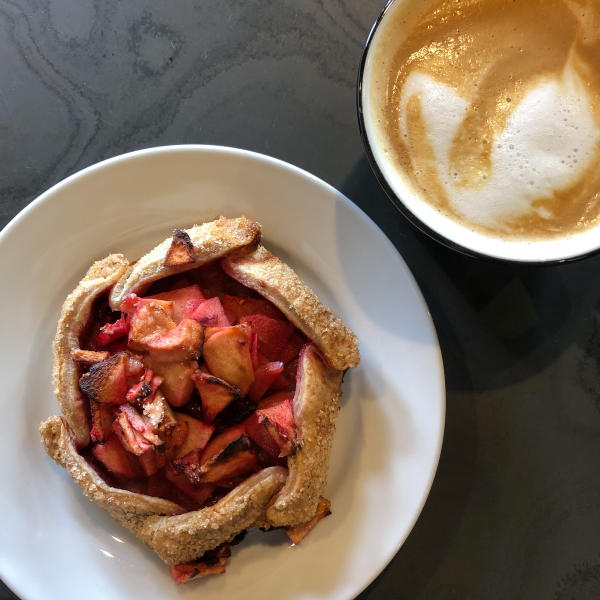 Located on 1st Ave North, away from the crowds, what looks to be an old car garage, is actually a bakery. Night Oven Bakery offers a variety of pastries and breads. Among the various options are their galettes offered both sweet and savoury. I recommend you try a sweet galette with one of their lattes. The flavours do change day to day, some examples of previous flavours are Sour Cherry, Blueberry Rhubarb, Apple Raspberry, and many more.
5. Chocolate Made by Those Girls at the Market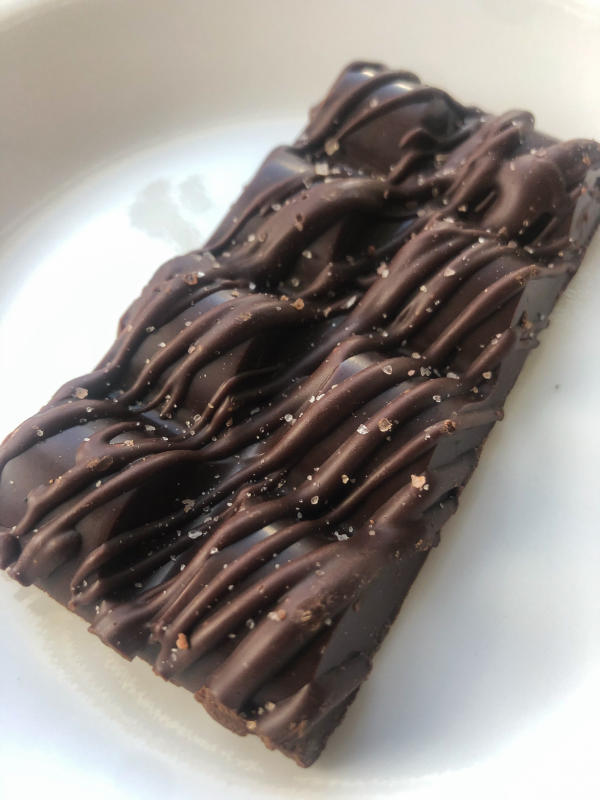 Located in the Mall at Ave H, Those Girls at the Market make and sell some of the best chocolate I've ever had. (Some of their staple flavours include: Classic, Coffee, Mint, and Zero Sugar). It might sound a bit odd, but their cranberry sea salt is a must-try. Not in the mood for cranberries? Be sure to inquire about their ever-changing feature flavours when you stop by!
6. Featured Donuts Made by Darkside Donuts

Also located in the Mall at Ave H, Darkside Donuts has made their name for creating gourmet donuts with unique flavours. A couple examples of their seasonal unique flavours are the Berry Venn (Raspberry Espresso dip) and the Everyday Farm (Sour Cherry glazed sour cream donut). However, one of my favourite donuts this past summer was their Prairie Berry Bismarck, which is filled with Last Mountain Saskatoon Berry Jam made in Saskatchewan.
7. Cappuccino Mini Cake at Botte Chai Bar
Botte Chai Bar is a Persian Tea House that features a variety of Persian cuisine and desserts. Located off the beaten path, you'll find this cafe in The Blok building on Ave B. Stop by and enjoy a cup of coffee or tea, and one of their mini cakes. Personally, I'm partial to coffee flavoured desserts, so the Cappuccino Mini cake is perfect for me.
8. Any dessert at ODLA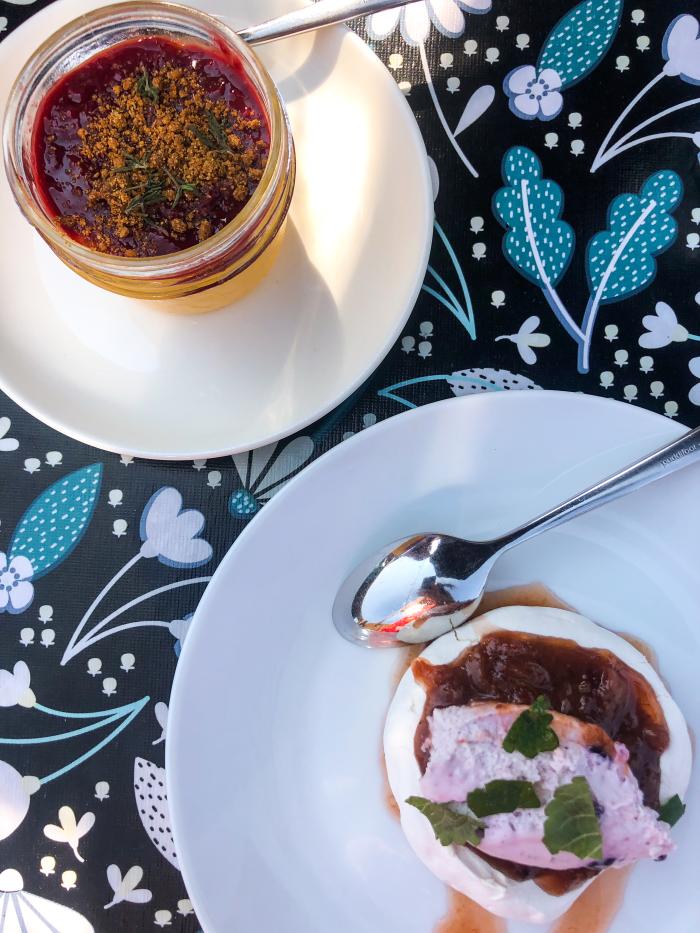 ODLA has become one of my favourite places in Saskatoon after only one visit. Not only is the food delicious (hello perfectly cooked), but the dessert is what really makes the experience. Their Rhubarb Pavlova was great, as well as their Sea Buckthorn Curd. They have a seasonal menu, so there won't always be available, but I have no doubt that whatever they come up with next will be equally as delicious.
9. Creme Brulee of the Day at Prairie Sun Brewery
Being a brewery, I bet you wouldn't think Prairie Sun would also serve some really good desserts. Among others, they have a "Creme Brulee of the day", which, as you might have guessed, changes almost every day! I was able to try their Matcha Creme Brulee, and it was amazing. If you have the opportunity to stop here for a meal be sure to leave room for dessert.
10. Saskatoon Berry Pie at The Berry Barn
Located just 20 minutes outside of Saskatoon, the Berry Barn is a destination in itself. If you are stopping by, be sure to order a piece of their Saskatoon Berry Pie, a Saskatchewan classic. If you want to turn it into a full-day outing, they also have a greenhouse and berry picking that can be done in the summer months.