All About Saskatoon
Like any truly great host city, there's much more to Saskatoon than meets the eye. 
Beyond our world-class athletic facilities and welcoming accommodations, you'll find so much to see, do, and discover here in Saskatoon — whether you're organizing, competing, or cheering from the stands.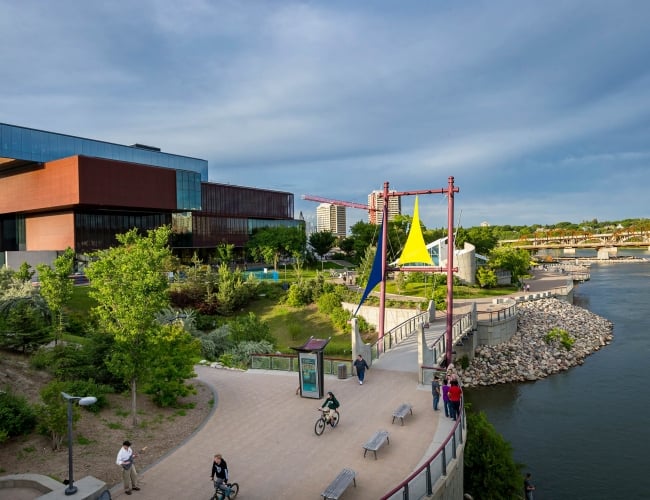 Uniquely Saskatoon
Saskatoon is a destination of discovery: a place where authentic prairie hospitality and acclaimed farm-to-fork dining come together with more than six millennia of vibrant Indigenous history. Discover the eclectic neighbourhoods, world-class cultural attractions, and breathtaking natural beauty of this land as you enjoy an unforgettable, only-in-Saskatoon experience.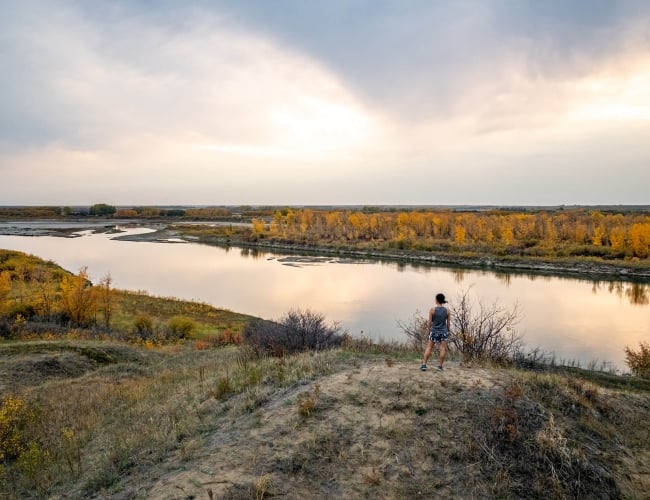 A Four-Season Sport Destination
Saskatoon is among the sunniest cities in Canada — a true year-round destination that shines throughout all four seasons. Summer daytime temperatures here range from 20°C to 35°C (68°F to 95°F). Winters bring plenty of soft, white snow, perfect for outdoor recreation, with temperatures ranging from 5°C to -30°C (41°F to -22°F).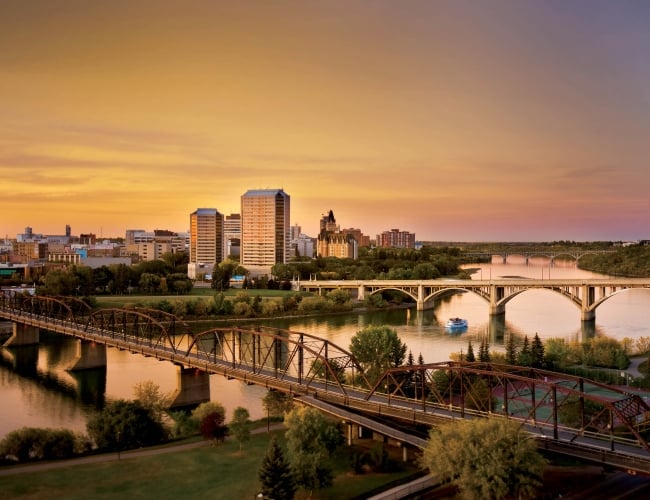 Meet Us in the Middle
Less than three hours' flying time from many of the country's major urban centres, Saskatoon is an ideal place to bring athletes, coaches, and fans together. Take advantage of daily nonstop flights to major destinations across Canada and the U.S. from Saskatoon International Airport - Skyxe — a quick, ten-minute drive from our bustling Downtown.

CST: Saskatoon observes Central Standard Time all year round, with no Daylight Saving Time (DST)

Smoke-Free: Smoking or vaping is prohibited in public spaces and private clubs
19: Legal drinking age in Saskatchewan

11%: Total sales tax in Saskatchewan
Visitor's Guide
There's much more to Saskatoon than top-of-the-line athletic facilities. Explore our dynamic neighbourhoods and connect with the best of Saskatoon, from festivals and annual events to drinking, dining, and nightlife, with the help of our official (and completely free!) Visitor's Guide.