Park Town Hotel
The Park Town Hotel has just over 10,000 square feet of meeting and conference space spanning over 9 meeting rooms, the Park Town hotel can hold events from 5-200 people. Many of our meeting room's offer natural lighting and all are equipped with the latest in AV technology.

Whether you're looking for a premium buffet or an elegant plate service, the Park Town Hotel has an extensive catering package perfect for your every need! All of Park Town Hotel's packages are available on our website at www.parktownhotel.com

The Four Seasons Restaurant has one of the finest views in the city and boasts a diverse and creative menu. Riverside Lounge offers a quiet and relaxing atmosphere, while Finn's Irish Pub is a great place to meet friends for a game of darts or to watch your favourite sports team. The Yuk Yuk's Comedy Club is a great way to add some laughter to your weekend.

Our hotel amenities include a business centre, indoor heated swimming pool, and a fitness centre all conveniently located on the Park Town Hotel's property.

The Park Town Hotel has a "Three Diamond Rating" with Star Quality Accommodations. For your guest's convenience, our property is located only minutes from 2nd Avenue, which is home to many of Saskatoon's premier restaurants, pubs, and shopping.

With a current rating of "3 Green Keys" by the Hotels Association of Canada Green Key Eco -Rating program, The Park Town Hotel believes in protecting the environment and acts responsibly to reduce our environmental impact. A 3 Key Rating is given to a hotel that has taken significant steps to reduce its carbon footprint by involving and implementing strong environmental programs, best management practices, training programs and engineering solutions.
924 Spadina Crescent East
Saskatoon SK S7K 3H5
Canada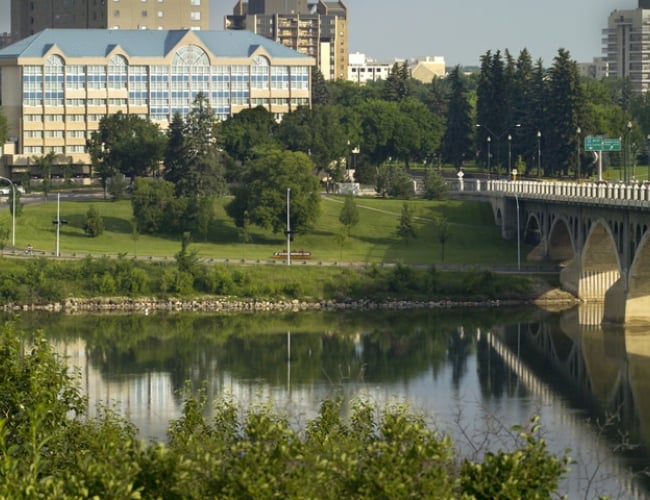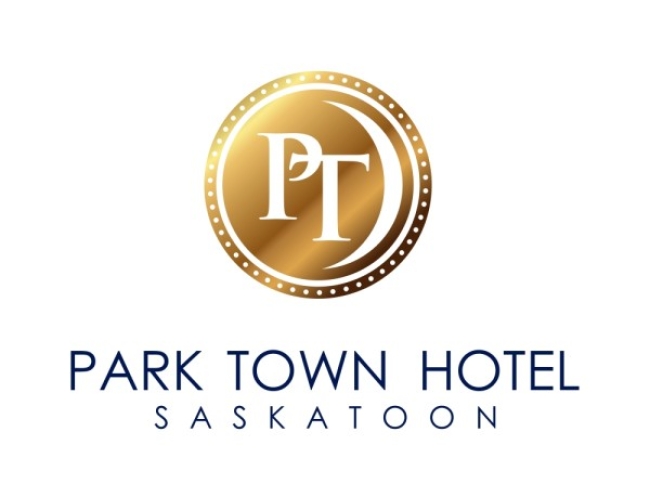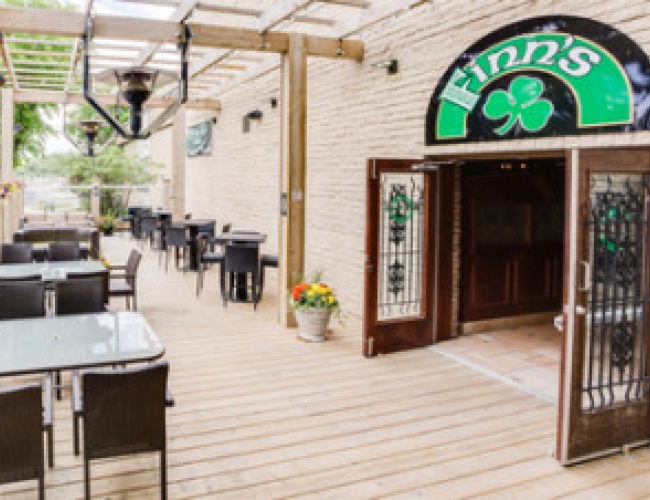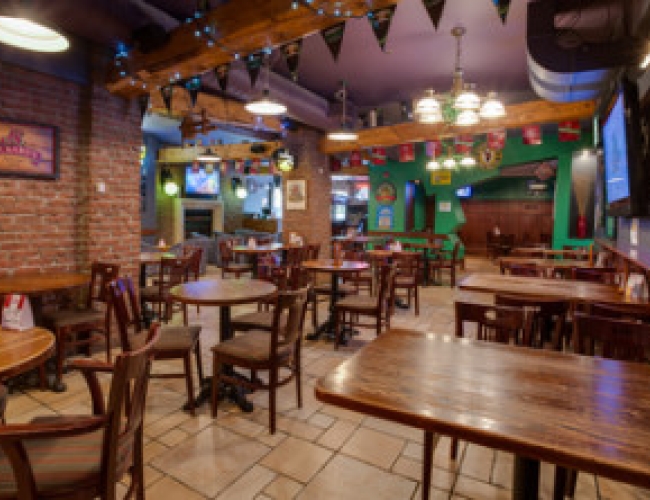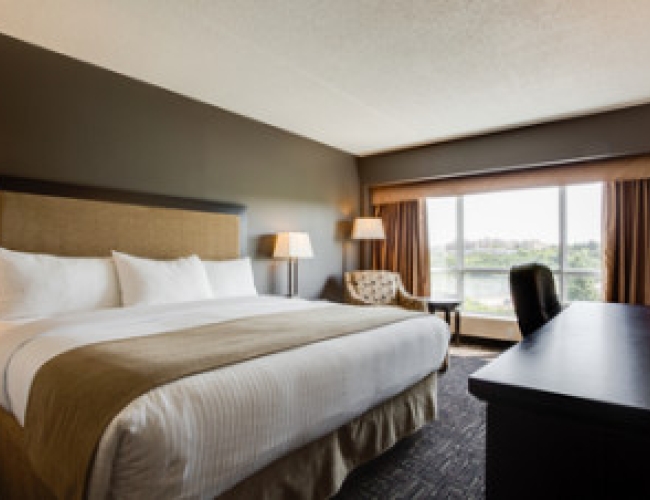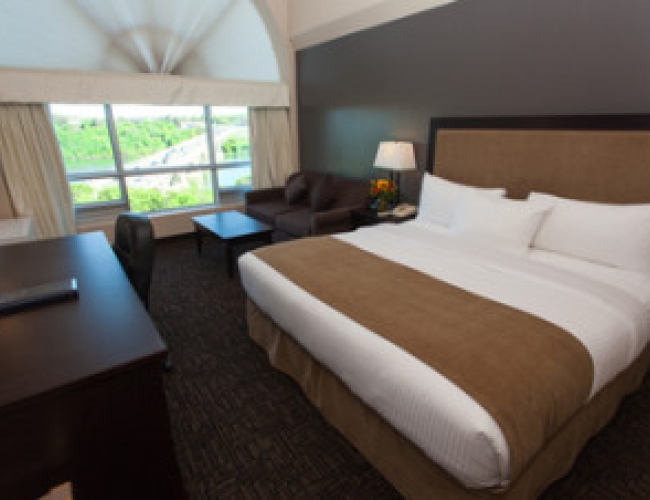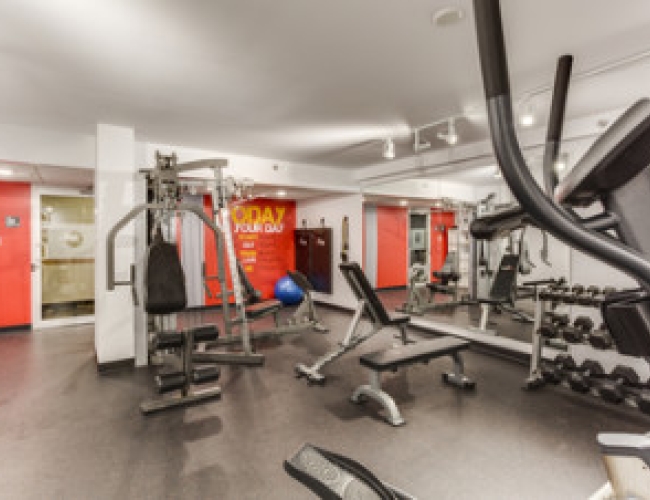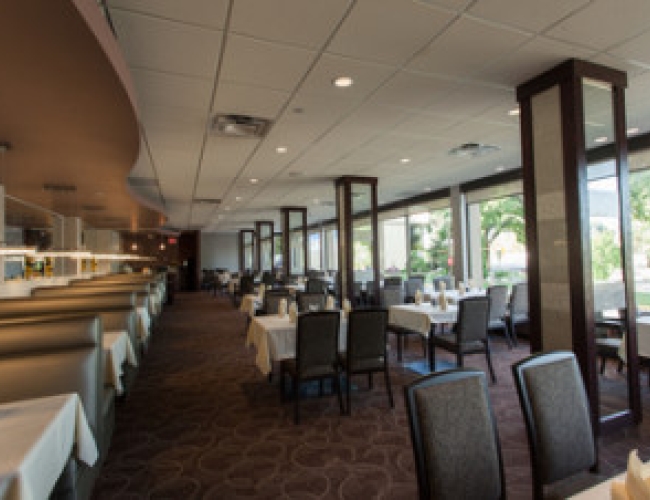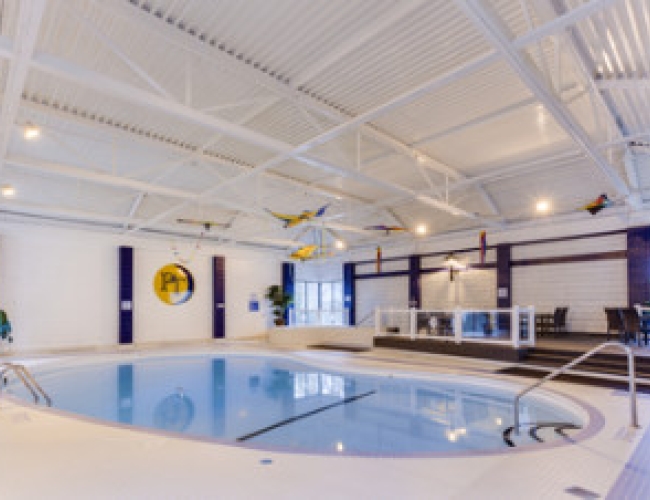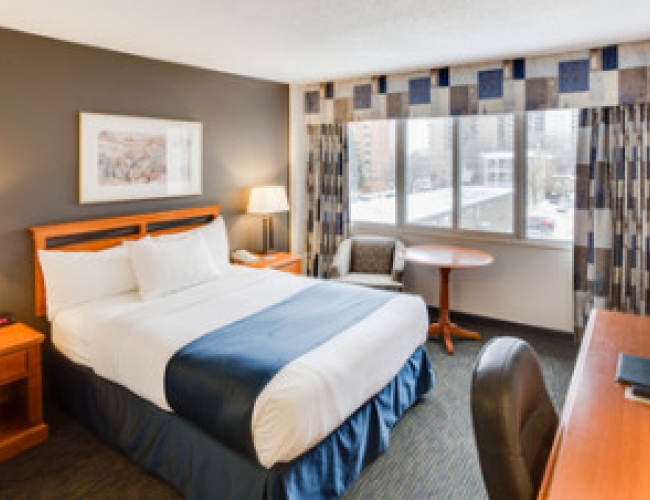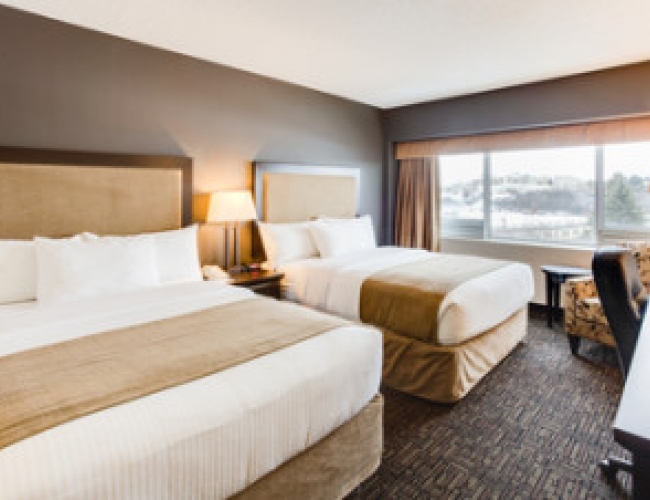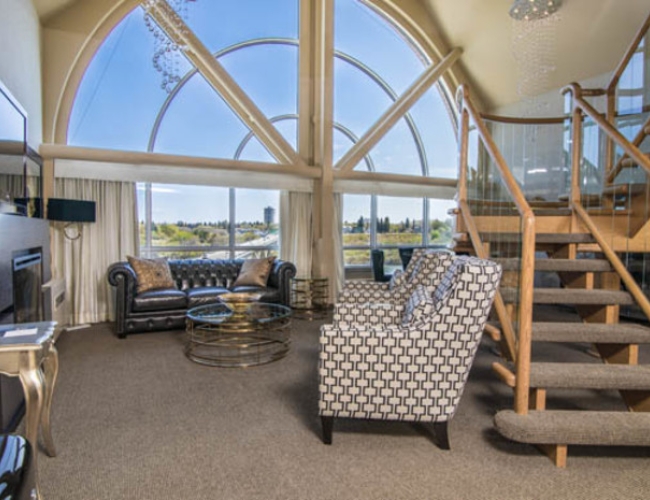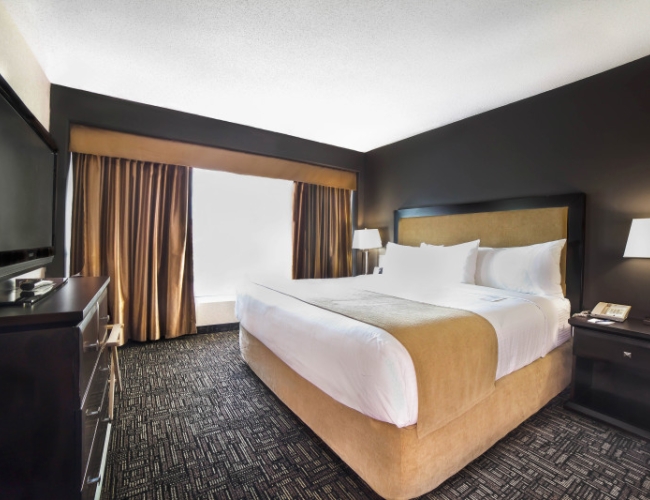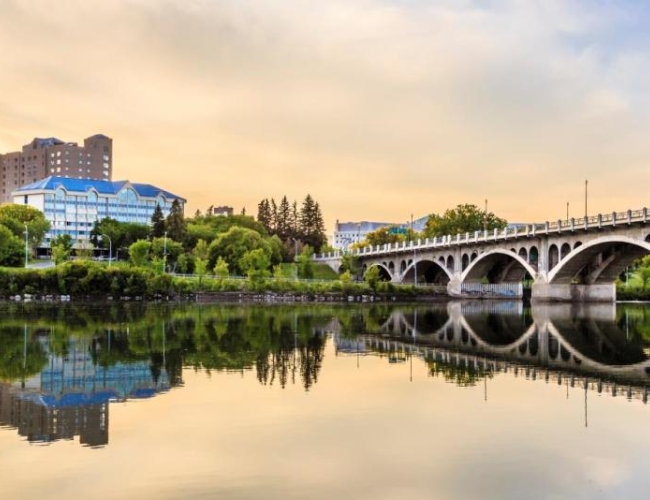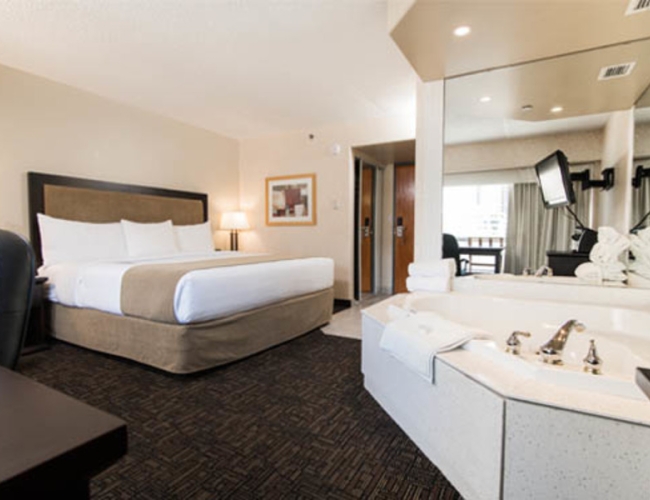 Popular Amenities
Dry Cleaning/Laundry Service
Dining & Entertainment
Breakfast Hours
6:30 AM - 11:00 AM
Dinner Hours
5:00 PM - 9:30 PM
Lunch Hours
11:00 AM - 1:30 PM
Rest Name
Four Seasons Restaurant
Hours of Operation
Monday - Saturday 6:30 AM - 10:00 PM, Sunday and Holidays 7:00 AM - 9:00 PM