Sask Celebration
A celebration with an all-star lineup of Saskatchewan artists.
Maestro William Rowson returns to the SSO stage to showcase the amazing talent that calls Saskatoon home. The concert opens with a brand new work by Saskatoon-born composer Andrew Kesler's Suite for the Prairies.
Then Véronique Mathieu, the David Kaplan Chair of Strings at the University of Saskatchewan, takes centre stage in Sibelius's masterful Violin Concerto.
We close the night with a bang and the return of pianist Godwin Friesen. Friesen won the 2022 OSM Competition and now brings his award-winning performance of Prokofiev's 3rd Piano Concerto home to Saskatoon!
Tickets go on sale August 1, 2023. Please visit https://saskatoonsymphony.org/event/sask-celebration/ for more information. 
35 – 22nd Street East
Saskatoon SK S7K 0C8
Canada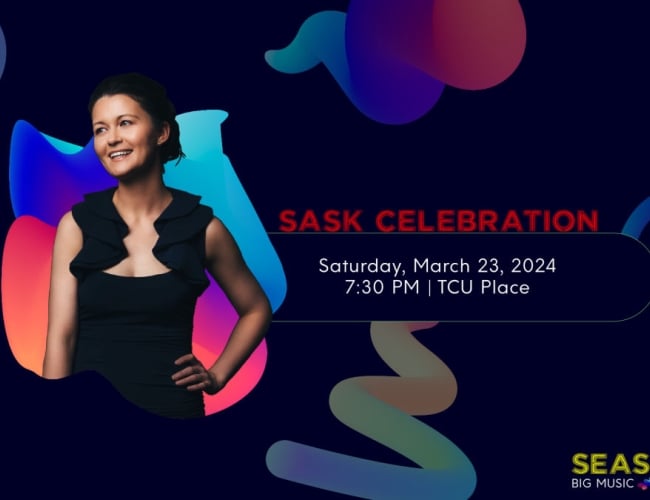 Address:
35 – 22nd Street East
Saskatoon SK S7K 0C8
Canada
Location:
TCU Place, Sid Buckwold Theatre