Roaring Twenties
American in Paris – George Gershwin
Rhapsody in Blue – George Gershwin
Symphony No. 1 ("Afro-American") – William Grant Still

It's time for the Twenties to roar again! From the bustle of New York streets to jazz pouring out of the cafes in Paris, the first roaring twenties were marked by fabulous parties, flappers, and art deco.
We're joined by pianist Daniel Clarke Bouchard to mark the 100th anniversary of the premiere of George Gershwin's Rhapsody in Blue.
Maestra Mélanie Léonard leads your SSO in a program infused with the jazz and spirit of the 1920s, including Gershwin's spectacular American in Paris!
Not just a reference to the cold winters, #25Below creates greater access to SSO performances with discounted tickets for anyone 25 years of age or younger.
Tickets go on sale August 1, 2023.
Visit here for more information and ticket sales.
35 – 22nd Street East
Saskatoon SK S7K 0C8
Canada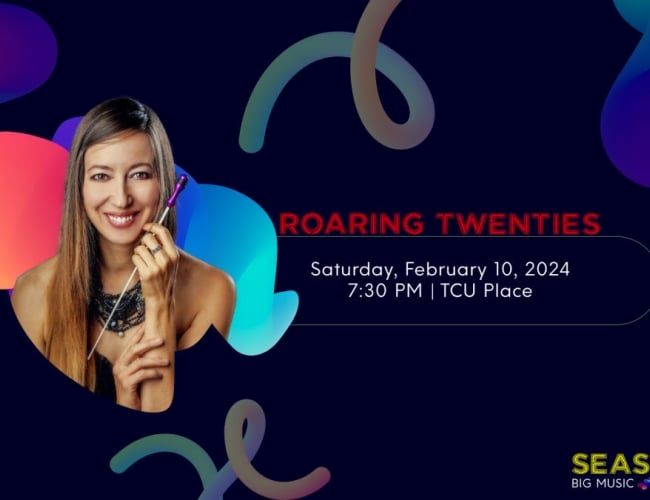 Address:
35 – 22nd Street East
Saskatoon SK S7K 0C8
Canada
Location:
TCU Place, Sid Buckwold Theatre