Chickadee Photography and Viewing Tour
Let our experienced birding guide show you the best winter bird-rich locations near Saskatoon.
Chickadees will feed out of your hand!
Sometimes nuthatches and downy woodpeckers will as well. Bag of sunflower seeds provided.
Very popular activity for kids from 5 to 95!
Both novice and experienced bird watchers are especially welcome.
A loaner pair of binoculars may be available during tour if requested in advance.
Possible birds to be seen during hikes include Black-capped Chickadees, Ruffed Grouse, Sharp-tailed Grouse, Pileated Woodpecker, Great Horned Owl, Hairy Woodpecker, Downy Woodpecker, Black-capped Chickadee, Blue Jay, Northern Shrike, White-breasted Nuthatch, Red-breasted Nuthatch, Bohemian Waxwing, Pine Grosbeak, Evening Grosbeak, Common Redpoll, Black-billed Magpie, Common Raven.
Good opportunities for bird photography.
HIGHWAY 7 AT 11TH STREET WEST
Saskatoon SK S7K 3J6
Canada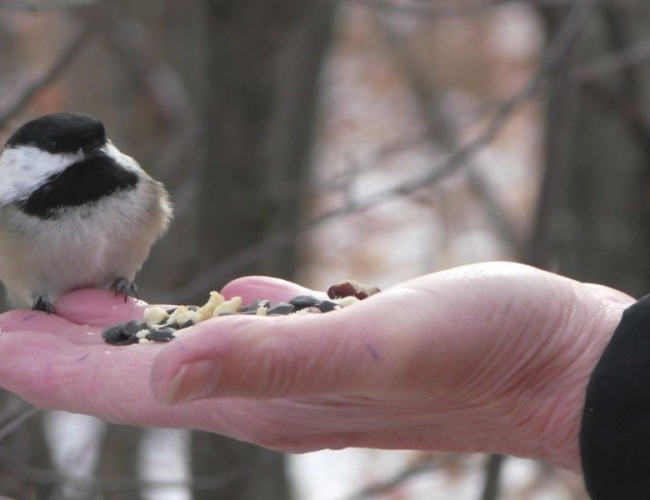 Address:
HIGHWAY 7 AT 11TH STREET WEST
Saskatoon SK S7K 3J6
Canada
Location:
ESSO station parking lot