Our Community
For thousands of years, Saskatoon has been a gathering place — a place of close-knit kinship and enduring connection. 
It's a cultural legacy that we still honour to this day through our commitment to fostering a welcoming, vibrant, and inclusive community for all.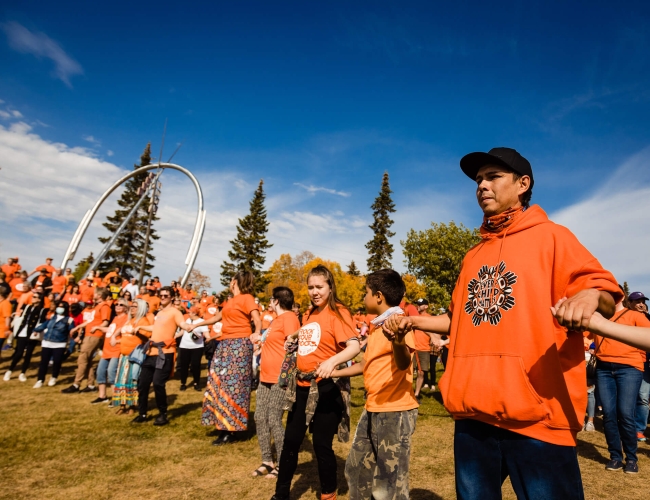 This is Treaty 6 Territory and the Homeland of the Métis
Saskatoon is a traditional meeting ground, gathering place, and travelling route to the Cree, Saulteaux, Blackfoot, Métis, Dene, and Nakota Sioux. We invite you to join in Indigenous-led conversations, meals, activities, and education as we work toward our community's vision of a shared future with reconciliation at its heart.