Saskatoon Winter Birdwatching Tour
Walk through Saskatoon's best bird-rich city parks with our experienced local guide.
Look for winter visitors such as Bohemian Waxwings, crossbills, chickadees, Red-breasted Nuthatch, White-breasted Nuthatch, woodpeckers, Common Goldeneye.
Both novice and experienced bird watchers are welcome. A loaner pair of binoculars may be available if requested.
The leader will bring a spotting scope to allow you to view any ducks and geese on the river under high magnification.
COLONY STREET AT MCKINNON AVENUE SOUTH
Saskatoon SK S7N 0S7
Canada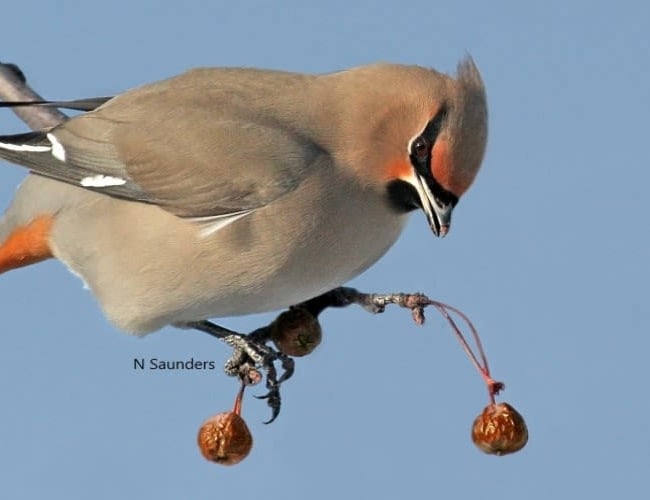 Address:
COLONY STREET AT MCKINNON AVENUE SOUTH
Saskatoon SK S7N 0S7
Canada
Location:
President Murray Park