Rachmaninoff Dances
Kalamalka (Lake of many colours) – Prelude for orchestra – Jean Coulthard

Whimsical Concerto of Fanciful Birds: Concerto for Saxophone, Orchestra, and Spatialized Saxophone Ensemble  – Vincent Ho
Symphonic Dances, Op. 45 – Sergei Rachmaninoff
Maestro Robert Franz joins the SSO for a sensational night featuring Rachmaninoff's Symphonic Dances.
The concert marks the world premiere of a brand-new concerto by Vincent Ho. This SSO commission, years in the making, showcases world-renowned saxophonist Timothy McAllister centre stage.
Not just a reference to the cold winters, #25Below creates greater access to SSO performances with discounted tickets for anyone 25 years of age or younger.
Tickets go on sale August 1, 2023
Visit here for more information and ticket sales.
35 – 22nd Street East
Saskatoon SK S7K 0C8
Canada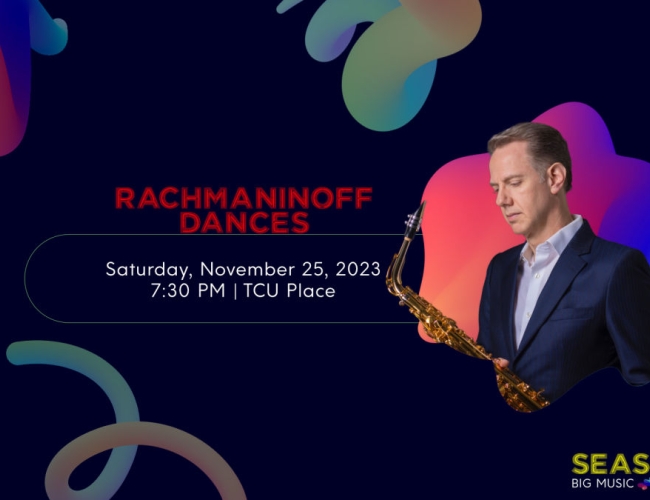 Address:
35 – 22nd Street East
Saskatoon SK S7K 0C8
Canada
Location:
TCU Place, Sid Buckwold Theatre