Private Sauna Experience
Get ready to have a rejuvenating experience with your partner, friends, co-workers, or family as you indulge in a private and exclusive sauna experience!
Experience the ultimate relaxation and connection in our sauna for 2 hours!
Whether it's a date with your partner, a friends gathering, bachelorette party, holiday celebration, or a get-together with co-workers, this is the perfect way to unwind and rejuvenate. Discover the incredible healing power of nature as you cleanse your mind and body in our sauna. Don't miss out on this amazing opportunity to truly nourish your body, mind, and soul!
Multiple dates and times available!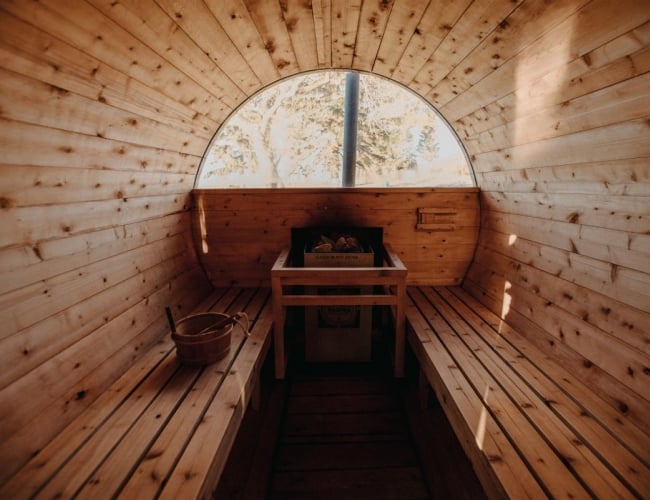 Date:
Thu, Nov 16 2023
Thu, Nov 23 2023
Fri, Nov 24 2023
Sat, Nov 25 2023
Wed, Nov 29 2023
Fri, Dec 1 2023
Thu, Dec 7 2023
Sat, Dec 9 2023
Sat, Dec 9 2023
Sun, Dec 10 2023
Thu, Dec 14 2023
Fri, Dec 15 2023
Sat, Dec 23 2023
Sun, Dec 24 2023
Mon, Dec 25 2023
Tue, Dec 26 2023
Address:
Dundurn SK S0K 1K0
Canada
Location:
Blackstrap Provincial Park
Price:
$199/1-2 Guests | $77/Person for 3-12 Guests