Little Stone Schoolhouse Victorian Christmas Celebration
Ready to travel back in time to experience Victorian Christmas?
Join us at the Little Stone Schoolhouse for a Victorian Christmas Celebration and learn all about the 19th Century origins of our modern holiday traditions! In this festive 90-minute program, discover what a one room schoolhouse was like in the wintertime and how the holidays were celebrated at school and in the home. Guests will have an opportunity to make Victorian Christmas cards and ornaments, decorate the schoolroom Christmas tree, and play a variety of classic Victorian parlour games. Hot chocolate and cookies will be served.
The event will be held at the Little Stone Schoolhouse, located just east of St. Andrews College and Royal University Hospital on the University of Saskatchewan campus (110 Clinic Road). Nearby parking includes paid metre and the hospital parkade.

Upcoming Celebration Dates:  
Saturday, November 25: 1:00 to 2:30pm
Saturday, December 2: 1:00 to 2:30pm
Tickets: $10 (+tax) per person
*tickets are non-refundable
Please Note: The Little Stone Schoolhouse has no electricity or running water. Washrooms are located nearby at the Health Sciences Building. Tickets are non-refundable. The program requires a minimum of 5 participants to proceed. If less than 5 participants, the event will be cancelled and tickets will be fully refunded.
110 CLINIC PLACE, UNIVERSITY OF SASKATCHEWAN
Saskatoon SK S7N 5B8
Canada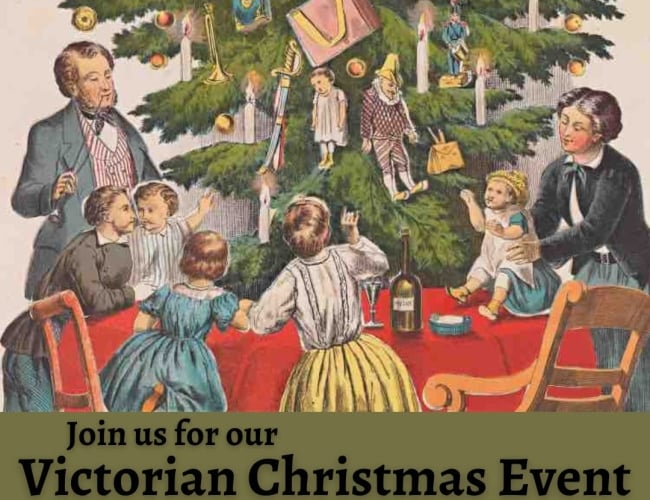 Address:
110 CLINIC PLACE, UNIVERSITY OF SASKATCHEWAN
Saskatoon SK S7N 5B8
Canada
Price:
$10.00 (+TAX) PER PERSON