Holiday Pops with the Grinch!
Rosemary Thomson, conductor
Garry Gable
And other special guests!
It's the most wonderful time of the year and we're ready to celebrate it!
Maestro Rosemary Thomson joins the SSO and her dear friend Garry Gable who reprises his fantastic narration of the Grinch Who Stole Christmas.
We're sure your heart will grow three sizes this show!
Not just a reference to the cold winters, #25Below creates greater access to SSO performances with discounted tickets for anyone 25 years of age or younger.
Tickets go on sale August 1, 2023.
Visit https://saskatoonsymphony.org/25below/ for more information and ticket sales.
35 – 22ND STREET EAST
Saskatoon SK S7K 0C8
Canada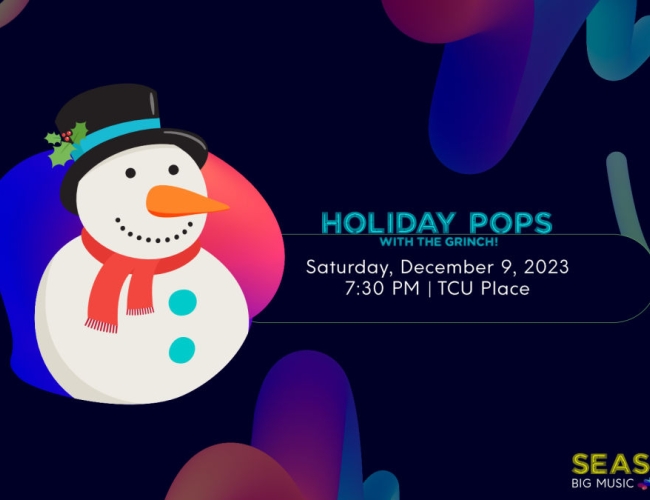 Address:
35 – 22ND STREET EAST
Saskatoon SK S7K 0C8
Canada
Location:
TCU Place, Sid Buckwold Theatre