Beethoven 9 at 200
Symphony No. 9 in D Minor, Op. 125 ("Choral Symphony") – Ludwig van Beethoven
The 200th anniversary of Beethoven's iconic 9th Symphony.
With the most recognizable melody ever written, Beethoven's 9th deserves celebration. The SSO is joined by Maestra Judith Yan and a host of incredible soloists, including Julie Nesrallah, for this memorable marking of the anniversary.
For this momentous event, we're opening up our choir for the occasion to choral groups across the region to join us to make this beautiful sound!
Tickets go on sale August 1, 2023. Please visit https://saskatoonsymphony.org/event/beethoven-9-at-200/ for more information.
Not just a reference to the cold winters, #25Below creates greater access to SSO performances with discounted tickets for anyone 25 years of age or younger.

Visit https://saskatoonsymphony.org/25below/ for more information.
602B 51st St E
Saskatoon SK S7K 0C8
Canada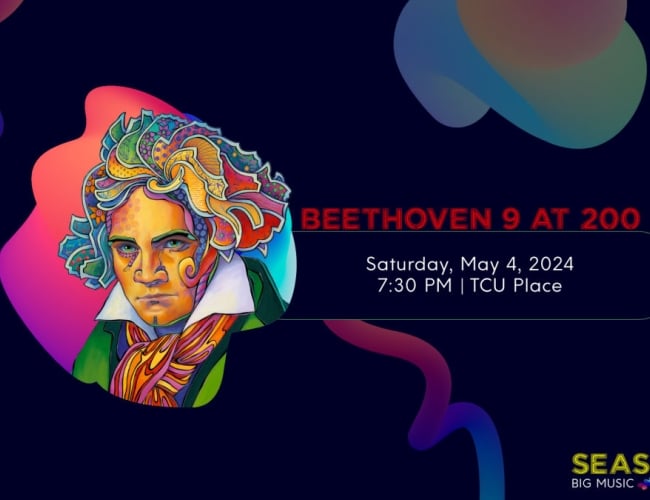 Address:
602B 51st St E
Saskatoon SK S7K 0C8
Canada
Location:
Sid Buckwold Theatre