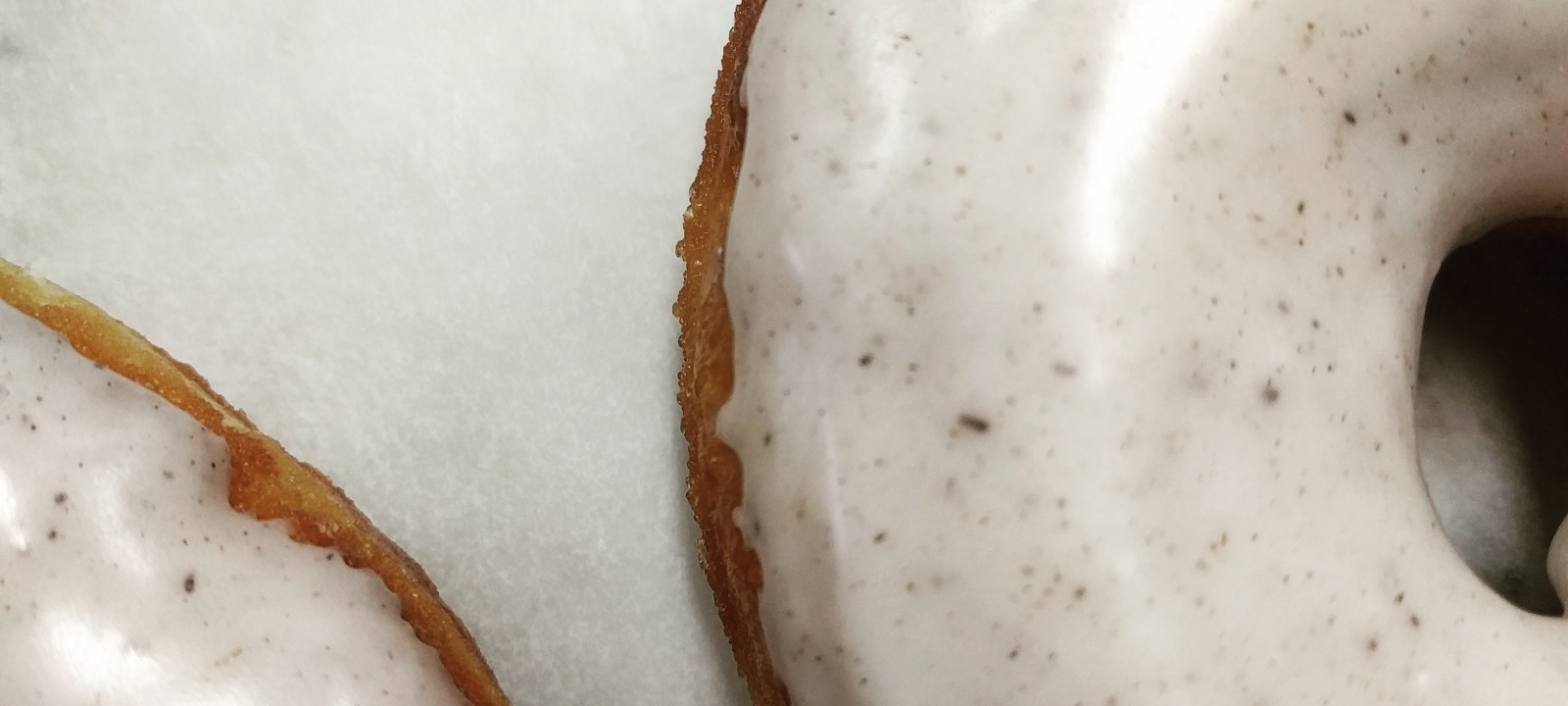 Quest for the Best: Doughnuts in Saskatoon
What came first – the cupcake or the doughnut? Cupcakes have had their day in the sun (and are still basking in the glow over at Crave, home of the best buttercream icing around) but it's time for
What came first – the cupcake or the doughnut?
Cupcakes have had their day in the sun (and are still basking in the glow over at Crave, home of the best buttercream icing around) but it's time for doughnuts to take the spotlight. And the quest for the best series is your guide to discovering Saskatoon's many spots to partake.
Darkside Donuts
Saskatoon's only specialty artisanal doughnut shop, Darkside Donuts had line-ups around the block when it opened last fall. It's popular for good reason: The doughnuts aren't your typical yeast-raised. A sourdough brioche base makes these babies chewy, substantial and packed full of flavour.
"It's very delicious and it's a good performer," said owner Bryn Rawlyk.
Rawlyk sold doughnuts on Father's Day at his bakery, the Night Oven, for five years. He said the sourdough base combined with handmade toppings and fillings was "wildly popular."
Customers kept asking for more, leading to Darkside's opening.
Managers Leeane Berger and Nikita Brown celebrate the ridiculous in weird and wacky flavours. Recent creations include a vanilla bean filled with a vanilla glaze and animal crumbs, plus a classic cinnamon knot roll. Vegan picks are in heavy rotation, too.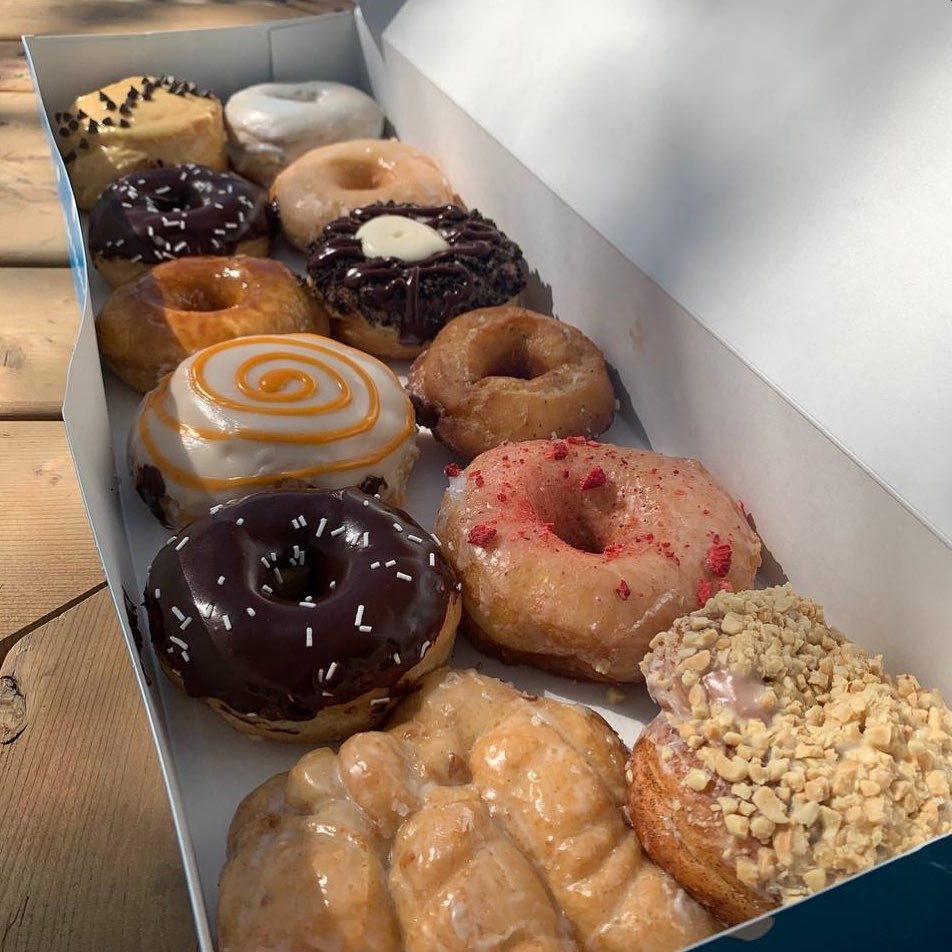 Photo by Darkside Donuts
Thrive Juice Co.
Thrive has been selling its vegan, gluten-free doughnuts for well over a year now. A staff member is a doughnut whiz and whips up flavours based on ingredients used elsewhere in the baking for the day – she likes to repurpose ingredients and make new creations, like a chocolate coconut and lime or vanilla raspberry lemonade.
The gluten-free base includes chickpea flour and potato starch; sweetness comes from coconut sugar; icing options vary but the vegan cream cheese is a top-seller.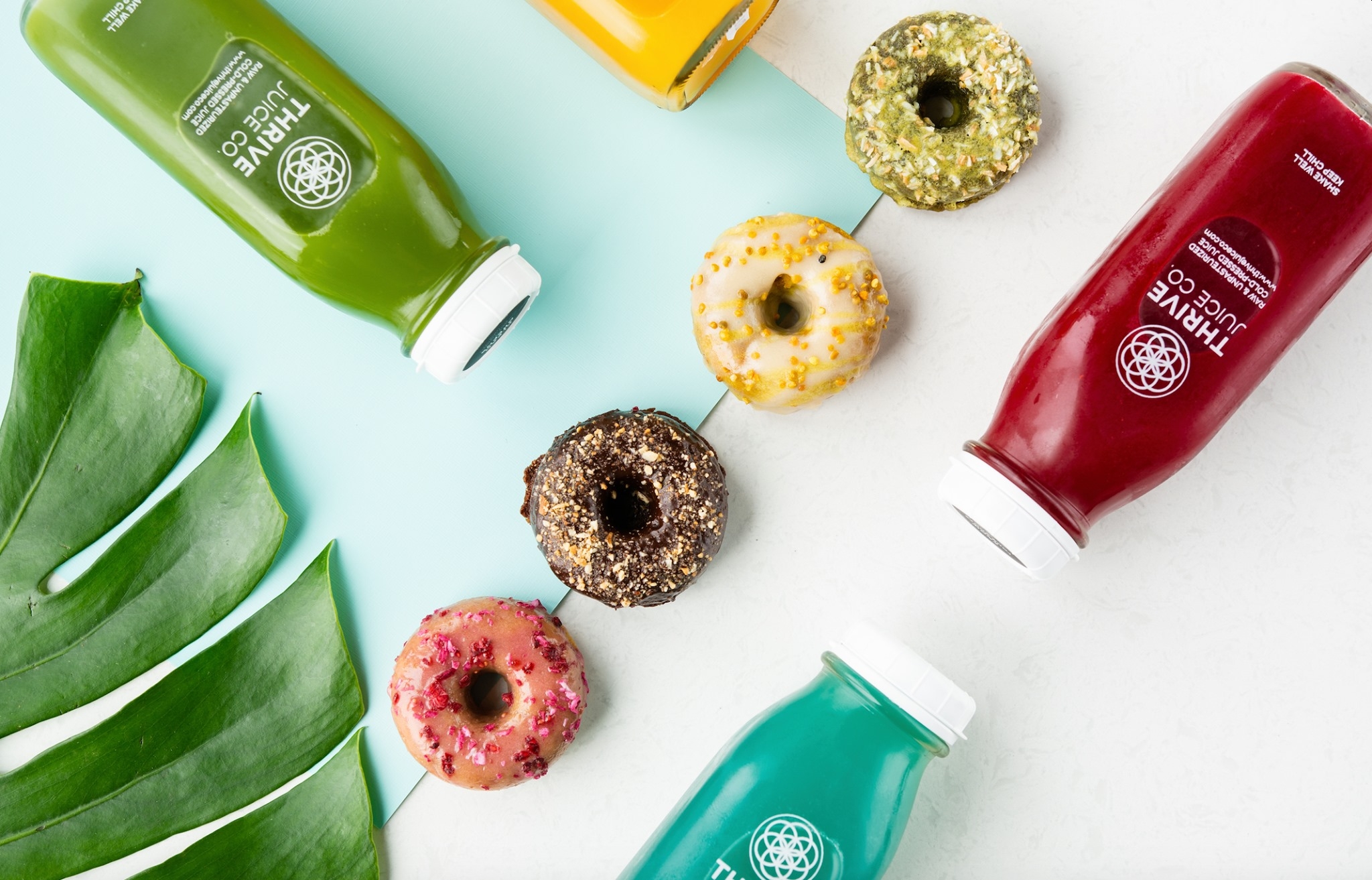 Photo by Thrive Juice Co.
Pals Donuts
Would you get up at 3 a.m. to make dough? You would if you're Jayde Hryniuk.
The owner of Pals Donuts kicks off her morning hours before most of us wake to supply Saskatoon with her tasty creations – often upwards of 600 per day!
All the magic happens in the Capitol Music Club's kitchen. She uses edible essential oils to make some of her flavours, like the London Fog. Regular picks include chocolate coconut, lime cheesecake, strawberries and cream – and – Nutella – oh my!
Hryniuk was drawn to baking at an early age (her grandma taught her mad kitchen skills).
Hryniuk saw the trend swinging towards doughnuts and launched her business in late 2017 via pop-ups at retail locations.
She and two friends later founded Revolve Cafe, an incubator for food start-ups. Hryniuk sells her doughnuts from the storefront and takes orders online. Grab one with your morning coffee at City Perks or your evening pint at The Capitol, too.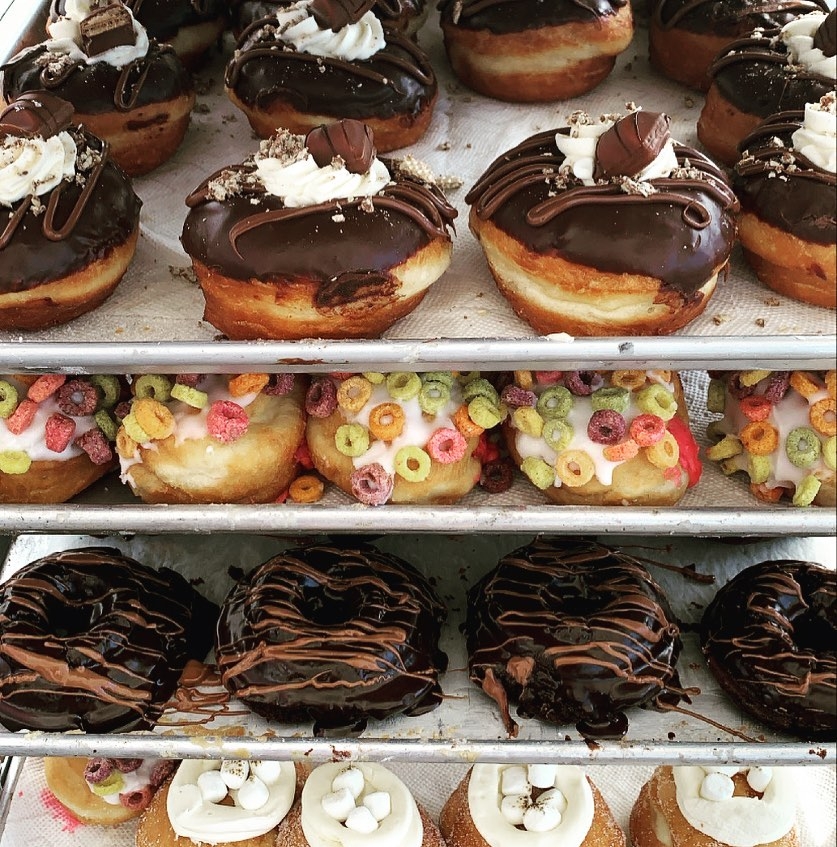 Photo courtesy Pals Donuts
Hometown Diner
The popular Riversdale brunch spot has fresh doughnuts on the daily to delight every taste bud – decadent berry icing or even maple bacon topped treats. Just get there early on the weekend or plan on waiting for a table!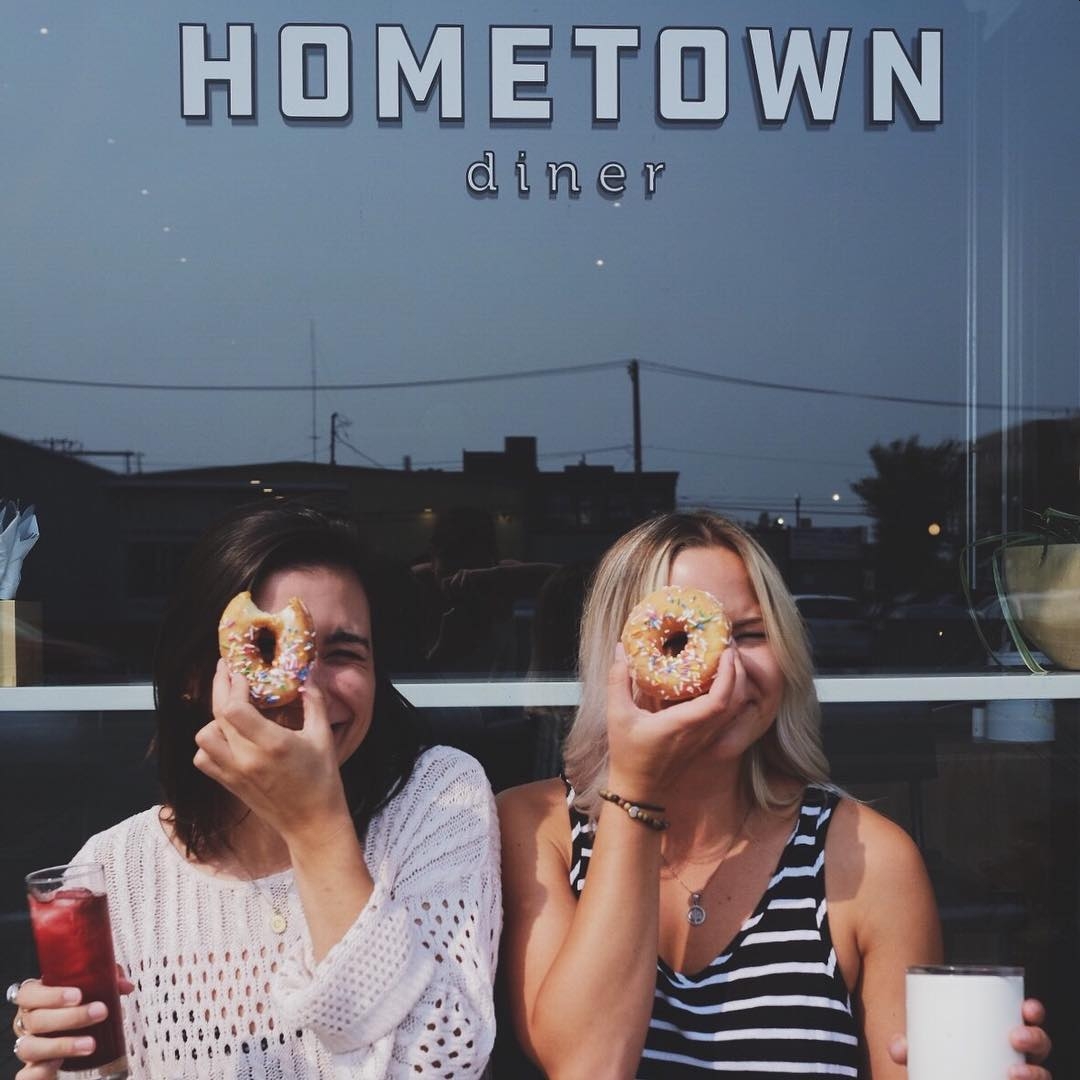 "Donuts are the new cupcakes" - photo courtesy Hometown Diner
And there you have it! Saskatoon's best doughnut picks – now get out there and start eating and don't forget to tag #saskatooning in your pics.
Pro tip: You won't find doughnuts at Citizen Café & Bakery, but they have equally Instagram-worthy and delicious (dairy and egg-free) pop tarts every day.