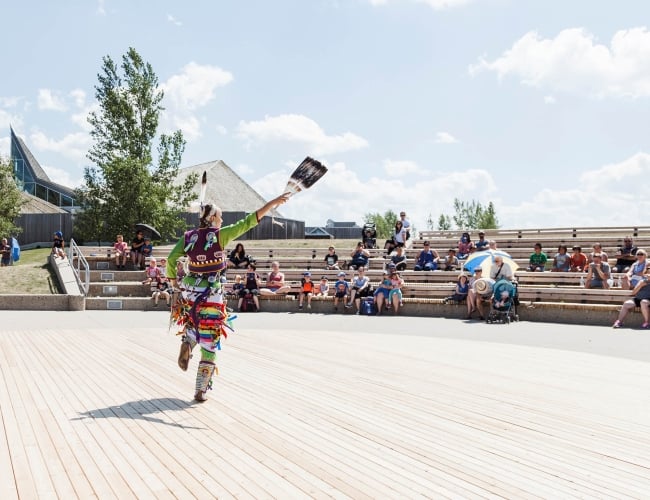 Story Ideas
There are many doorways into the heart of Saskatoon, whether you're a culinary adventurer, art aficionado, history buff, or cultural connoisseur. Our city's charming neighbourhoods, exciting events, and abundance of parks, trails, and green space make it fertile ground for storytellers of all stripes. If you're on the hunt for inspiration, these story ideas offer an ideal jumping-off point. Of course, nothing compares to getting out there and #Saskatooning for yourself — in a city this vibrant, you're sure to find opportunities for inspiration wherever you go.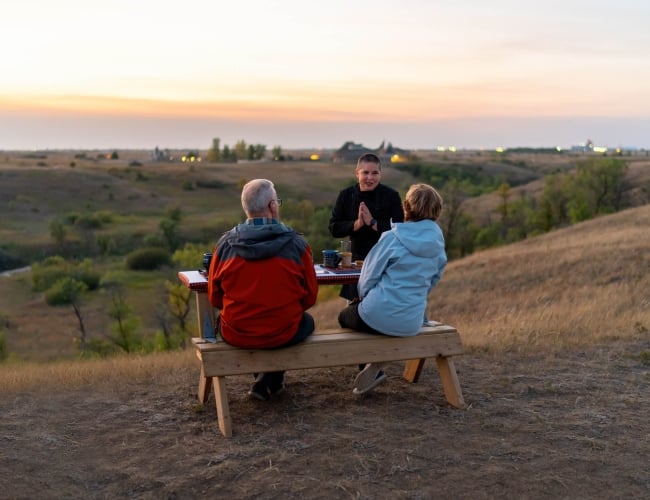 Farm-to-Fork Flavour
Home to nearly half the country's farmland, the province of Saskatchewan has long been known as the breadbasket of Canada. And its largest city, Saskatoon, has undergone something of a culinary renaissance in recent years. 
Explore the diversity of Saskatoon's food scene, where family-run favourites like Baba's Perogies (known for churning out between 6,000 and 8,000 hand-pinched perogies daily) have been joined by chef-crafted fine dining that evokes the gastronomic sensibilities of larger metropolitan centres — with a distinctly Saskatonian twist.
Profile a new generation of culinary creatives who have changed the face of the city's food scene and transformed Saskatoon into a must-taste Canadian destination. Drawn in by the city's agricultural roots, affordable cost of living, and authentic prairie charm, Saskatoon is attracting acclaimed chefs, bakers, and brewers from across the country, including Beth Rogers, Thayne Robstad, and Top Chef Canada winner Dale MacKay.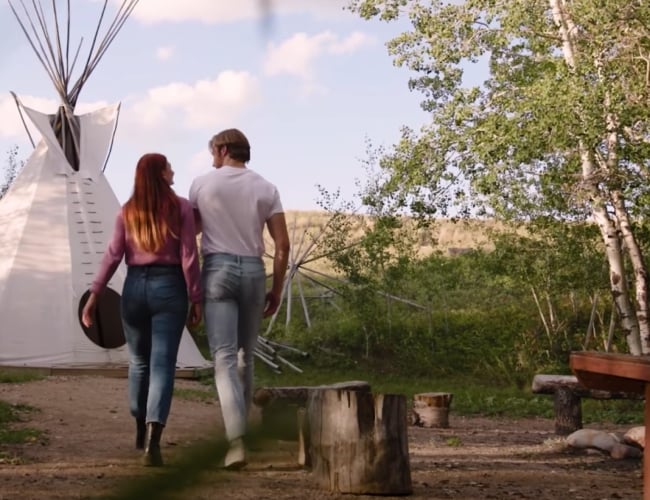 Authentic Indigenous Experiences
Saskatoon is home to 11,000 years of Indigenous history. Located on Treaty Six territory, these lands have been a traditional travelling route and meeting ground for the Cree, Saulteaux, Blackfoot, Métis, Dene, and Nakota Sioux peoples. Some of the city's top attractions and experiences are steeped in this rich cultural history — ideal for travellers eager to explore in the spirit of truth and reconciliation.
Take a step back in time at Wanuskewin Heritage Park. Located just fifteen minutes from downtown Saskatoon, Wanuskewin is home to the longest-running archeological dig site in Canada, along with a state-of-the-art interpretive centre. It is a proposed UNESCO World Heritage Site, with a goal to secure the designation in 2025.
Discover prairie hospitality with an authentic Indigenous flavour at Dakota Dunes Resort. Located just south of the city on the historic lands of the Whitecap Dakota First Nation, this 155-room full-service resort offers a refined oasis in the heart of nature, with subtle architectural details inspired by the traditional tipi. 
Immerse yourself in Indigenous artwork at the Remai Modern. In line with its vision to become a leading centre for contemporary Indigenous art, the gallery's permanent collection boasts works from celebrated artists like sculptor John Kavik and photographer Meryl McMaster.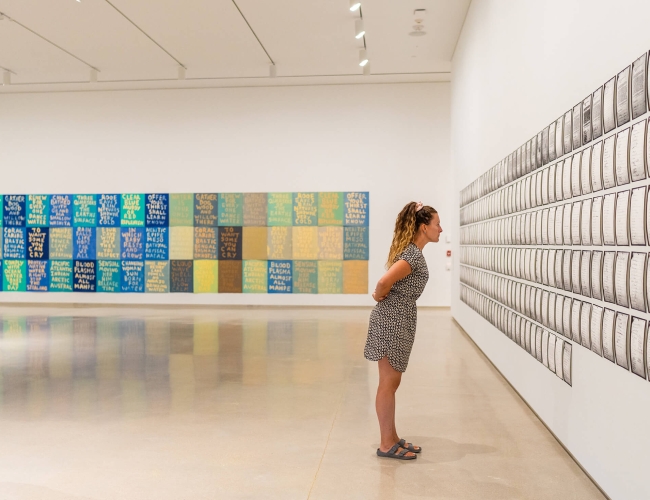 Picasso on the Prairies
Saskatoon may once have been regarded as an unexpected player in the global art scene, but that all changed in 2017 with the opening of the  breathtaking Remai Modern, one of the largest museums in Canada dedicated to modern and contemporary art.
The building itself is as impressive as the artworks inside. The celebrated space by KPMB Architects draws inspiration from Frank Lloyd Wright's low-slung Prairie style. Natural materials and light-filled spaces offer sweeping views of the downtown and winding South Saskatchewan River. 
The museum's impressive collection has attracted international acclaim. It boasts the world's largest collection of Picasso linocuts, valued at some $20 million. In addition, the gallery hosts an ever-changing array of exhibitions that spotlight the work of local, Canadian, and Indigenous artists.